The contributions you are making to SSS, Pag-IBIG, and PhilHealth meant something. They all give you perks that you can use as long as you are a member. For instance, SSS provides maternity benefits, death benefits, and pensions to its members. As for Pag-IBIG, you can either borrow a loan or save through its MP2 program. The choice is always yours.
Also Read: How to Get a Loan from SSS
In this blog, we are going to share with you the process of how you can borrow from Pag-IBIG. Is it even possible? What if I only have the minimum contribution to the agency? Will they grant my loan application? Those are just some of the questions we will answer as you go through this blog. We hope that this will serve as your guide so that when you apply for a loan, you know what to do already.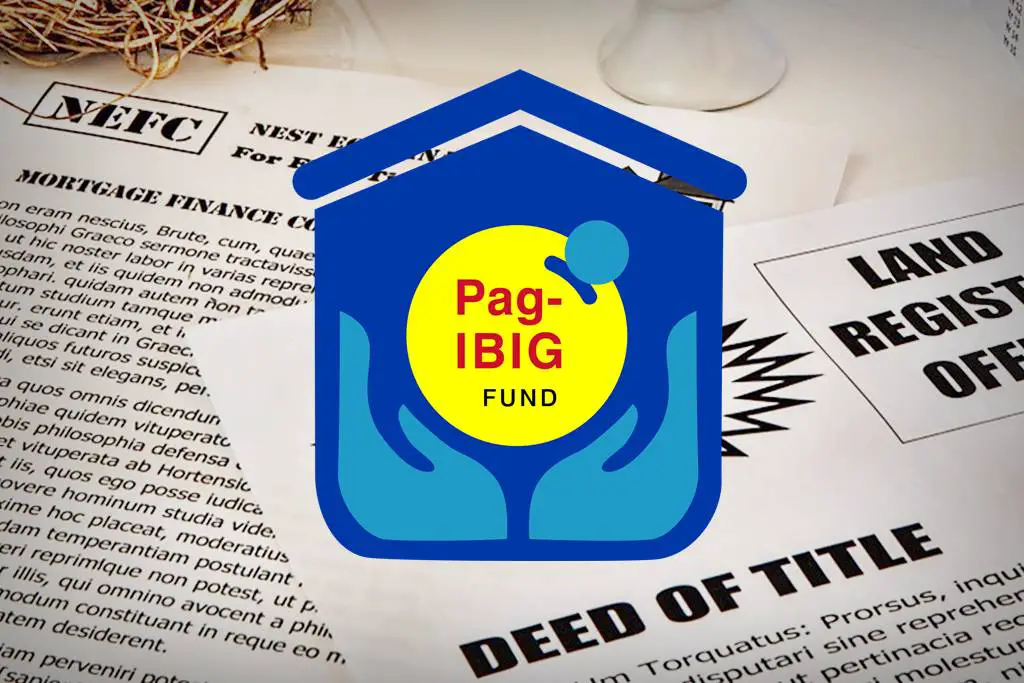 How to get a housing loan from Pag-IBIG?
There are different kinds of loans you can avail of from Pag-IBIG. There are housing loan, calamity loan, and salary loan. These three loans will be discussed in separate blogs. Let's focus on housing loans in this article.
Getting a housing loan
Pag-IBIG is popular for housing loans. If you are thinking of getting your own house and lot and you need an agency to lend you money for it, Pag-IBIG can be your first option. Here are the steps to apply for a Pag-IBIG housing loan.
Step 1: Know what time of housing loan you are planning to apply for.
Pag-IBIG offers two kinds of housing loans namely the Affordable Housing Loan (AHP) and the End-User Home Financing Program (EUF). AHP is for minimum wage earners. The maximum amount you can borrow when you apply for an Affordable Housing Loan is P750,000 while the interest rate is up to 3% per annum.
The End-User Financing Program, on the other hand, amounts to P6,000,000 with an interest of up to 5.5% annually. If you think you can afford this amount of loan, you can apply for it so you can get a bigger property.
Step 2: Prepare the housing loan requirements.
There are things you need to prepare before you can apply for a housing loan. Make sure that you complete these requirements beforehand. Here are the requirements you need to comply with:
You must be an active member for at least 24 months.
You should not be more than 65 years old.
Completed housing loan application.
Your gross monthly income should be around P14,000 a month.
Tax declaration
Proof of income
Two valid IDs
And vicinity map
Step 3: Submit the requirements.
After completing the requirements, go to the nearest Pag-IBIG branch and submit the requirements you've gathered. The process is easy to follow once you're in the branch already. Typically, you have to line up and follow the counter designated to your application. From there, you will be guided by the staff until the end of the process.
Step 4: Pay the application fee.
The application fee is only P1,000 pesos. You have to pay it on the same day of your application.
Step 5: Wait for your Notice of Approval (NOA).
After you submit your application, your application will either get approved or rejected. If approved, you will receive a Notice of Approval (NOA). If rejected, you will receive a Notice of Disapproval. You are given 90 days to sign your loan documents.
Step 6: Submit your NOA requirements and get your loan proceeds.
The next step is submitting your NOA requirements. This requires you to pay for your capital gains tax and documentary stamps at the BIR. You also need to pay for the transfer tax and transfer of tax declaration. Pag-IBIG allows you to complete this step within 90 days. You will get your loan proceeds at the Pag-IBIG fund and upon getting it, you also need to prepare for a couple of documents including Transfer Certificate of Title, occupancy permit, assignment of loan proceeds, and post-dated checks if you will not be paying through salary deduction.
That's it for a housing loan from Pag-IBIG. If you need a different loan such as a calamity loan and salary loan, you may find there are other ways to apply for them.
What are the uses of your Pag-IBIG Contributions?
Contributing to Pag-IBIG has a lot of perks and some contributors may not know about it. If you are not yet aware of your rights and privileges yet, let us remind you.
Your Pag-IBIG contributions go to savings.
Your contributions in Pag-IBIG don't go to waste. In fact, it serves as your savings. Your contributions can be withdrawn after 60 to 65 years. Your monthly contributions are also doubled and it grows annually. According to Pag-IBIG, you can withdraw your regular monthly savings under certain circumstances such as
Separation from service because of health reasons
Retirement at the age of 60 years (optional)
Retirement at the age of 65 years (mandatory)
Membership maturity after 20 years or 240 months
Total disability or insanity
Legal heirs claiming the savings for the death benefit of the contributor.
Permanent departure from the country.
Critical illness of the family member of the contributor.

Pag-IBIG loyalty card plus privileges
Once you are a member of Pag-IBIG, you will have the right to apply for a Pag-IBIG loyalty card plus. This card will give you a lot of privileges. You may read our blogs about Pag-IBIG loyalty card plus so you can learn about how you can benefit from having this card.
You can open an MP2 savings program with Pag-IBIG.
Another benefit of becoming a Pag-IBIG member is that you can open MP2 savings account anytime. This means that you can open another savings account that could earn yearly dividends. Instead of putting your money in a bank where it doesn't earn dividends, you can choose to put it in MP2.
Being a member of Pag-IBIG enables you to apply for different types of loans, which we will discuss later on in this blog.
As you can see, paying your contributions to Pag-IBIG is not just about letting your money go. It comes with a lot of rights and privileges and one of them is borrowing from the agency.