Cebu is a popular tourist place among foreign and domestic travelers. Who wouldn't want to explore the land of history and natural beauty? If you're someone who's looking for a chill weekend getaway or a week of vacation, you won't regret going to the best beaches here in Cebu!
Also Read: Whaleshark Adventure in Oslob, Cebu
Whether you are a foreign or local traveler, you deserve to see the beauty of the islands of the Philippines. If you haven't been to this country, one recommended place you should travel to is Cebu as it houses different tourist attractions–from churches to wild life resorts.
Speaking of attractions, Cebu has a lot to offer to you when it comes to beaches and resorts. To give you an idea of what you can include in your itinerary, here's the top 5 beaches you shouldn't miss out.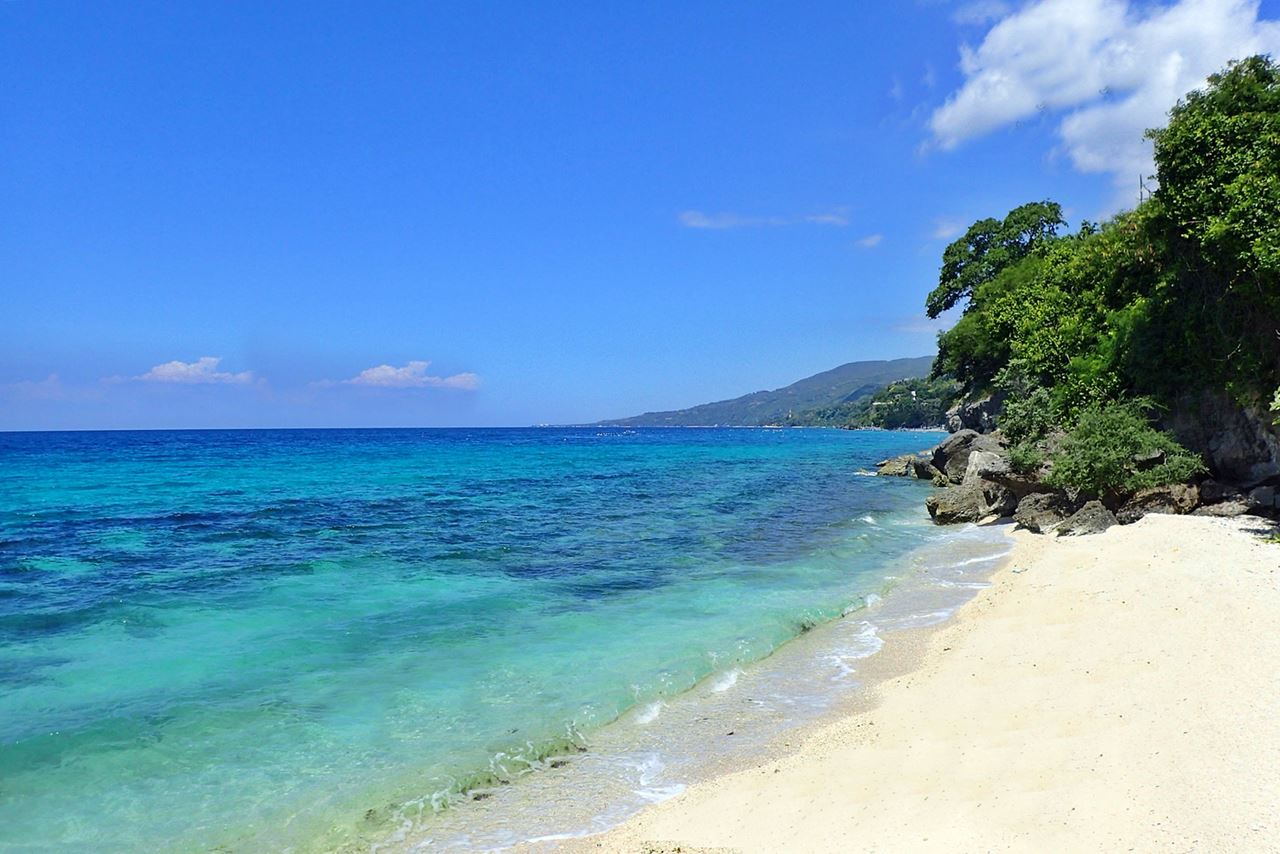 5 Best Beaches in Cebu
The list below is not a definitive list, as there's so many amazing places this island has to offer. For now here are 5 beaches you should check out. But be assured that we will update this post from time to time and add more beaches to visit here:
1. Logon Beach in Malapascua
Logon Beach is just 80km going north of Cebu. It stands at Malapascua, one of the best spots in the province where you will forget how tired you are travelling just to get to the place. If you're coming from Cebu City, expect to travel for about 3 hours to reach this beautiful paradise. For only 250-300 pesos transportation cost, you are going to have a wonderful beach experience in the province of Cebu.
Here's a photo of Logon Beach by IG: @ryan.t.hayes
View this post on Instagram
2. Lambug Beach in Badian
The sand in Lambug Beach can't seem to get any whiter. In order to reach this place, you will need to travel about 100 km southwest of Cebu on a tricycle or 'habal-habal' from Badian. It will only cost you less than 200 pesos to get there. Either you walk on the white sand or swim in the sea water, both activities are enjoyable.
Here's a photo of Lambug Beach by IG: @wanderful.ken
View this post on Instagram
3. Aloguinsan Hidden Beach in Aloguinsan
Haven't found the hidden beach yet? If you go southwest of Cebu, you will find the Aloguisan Hidden Beach just 60 km away from Cebu City. The island is surrounded by big and healthy coconut trees, making the beach warmer despite the hot weather. This place is perfect for camping with friends and bonding with family and kids.
Here's a photo of Aloguinsan Hidden Beach by IG: @melaicabanas
View this post on Instagram
4. Santiago White Beach in Camotes Island
In Cebu, it's very rare to find a beach that isn't as white as a shiny pearl. The Santiago White Beach in Camotes will leave you in awe because of its enchanting beauty. The island is surrounded by bushes and rock formations. There are also a lot of resorts where you can stay the night in case you want to witness the sunrise and sunset at the beach.
Here's a photo of Santiago White Beach by IG: @g.b.argerich
5. Sta. Fe Beach in Bantayan Island
Last but not the least is Sta. Fe Beach in Bantayan which is about 150 km north from Cebu City. For as low as 200 pesos, you will get to explore the long white beach and enjoy the scenic sea. Bring your family and friends as you cross this beach off your list.
Here's a beautiful aerial viwe of Santa Fe, Bantayan by IG: @txemy88
Cebu is indeed a wonderful paradise open to everyone who wants a great escapade. Don't forget to include these beaches in your trip before you go back to your city life.
In case you feel that we should add a beach here that is not on this list, let us know in the comments section so we can check it out and maybe add it in this post!