Aside from beaches, Cebu is also popular because of the beautiful churches located in different areas of the province. Whether you are a Catholic or not, you would want to go and see the churches that give nostalgic feeling to anyone. If you're planning to visit Cebu, don't miss out what's on this list!
Also Read: Fun Facts about Cebu
Cebu always tells history to anyone who visits the place and churches are a living proof that this province never disappoints when it comes to preservation of historical figures. Since most of the country's population are Christians, there's no doubt that Cebu is a haven of historical and stunning churches from inside to outside. Can't wait to take a tour and get the most out of your Cebu adventure? Here's the list of the top 5 churches you can visit.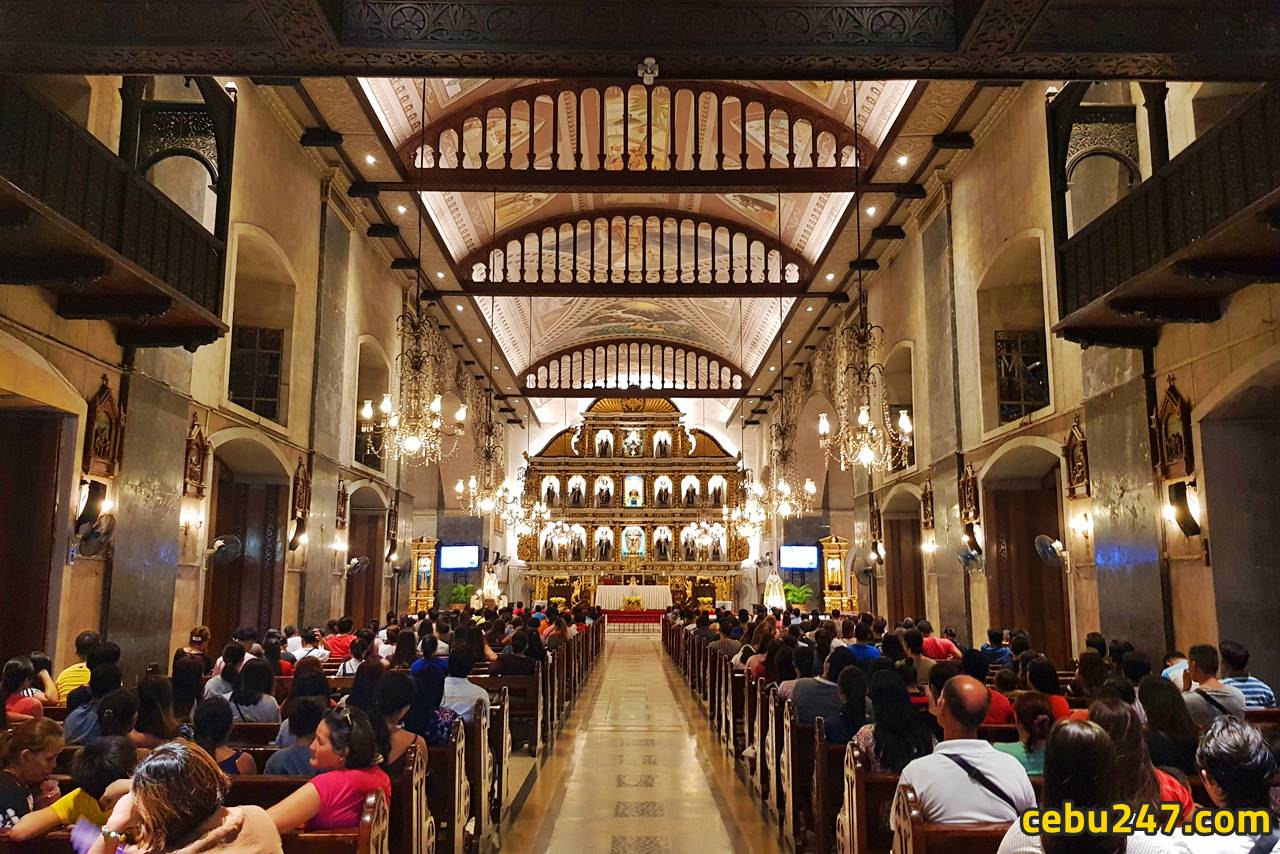 Top 5 Churches in Cebu
In case you have plans of visiting Cebu for a church tour, here are some well-known places of worship that devout tourists always visit.
1. Simala Lindogon Church in Sibonga
This church celebrates the feast of the Blessed Virgin Mary on the 8th of September together with all other churches across the country. Located in Sibonga, Cebu, the greatest feature of this church is its design and structure. Unlike any other church, this has several levels with stairs and pathways as entrance for people who want to go inside. The church displays different Blessed Virgin Mary figurines that originate from different place around the world.
Here's a picture of Simala by IG: @maistranglaagan
View this post on Instagram
2. Basilica Del Santo Niño in Cebu City
If you're one of the people who enjoys Sinulog festival as much as other Cebu locals, be sure to visit this church as it is the main place where the festival is being held. To give you the big piece of its history, it was built on the same exact place where the scripture of the Holy Child Jesus found by the Spaniards in 1565.
Here's a picture of Santo Niño Church by IG: @bom_913
View this post on Instagram





3. Saint Michael Parish Church in Argao
The church is the Archdiocesan Shrine of St. Michael Archangel since September 2007. Visitors and devotees can get special blessing here upon request. Expect to see more than 20 angel figurines inside the church. These statues are still on their original state despite the years that have passed. To join the locals and celebrate the feast of St. Michael Archangel, be sure to visit on the 29th of September.
Here's a picture of St. Michael Church, Argao by IG: @jermpang7
View this post on Instagram





4. Cebu Metropolitan Cathedral in Cebu City
This is one of the main tourist spots in Cebu. The church has white to off-white walls from inside and outside. It took a long time before this church was completed due to budget restrictions. Actually, there's this one point in history that the funds to be used in its construction were given out to support the moro wars in Mindanao.
Here's a picture of Cebu Metropolitan Cathedral by IG: @richhwonderland
View this post on Instagram





5. Saint Catherine of Alexandria Church in Carcar
This is the second oldest church in Cebu. The structure of the church was inspired by Greco-Roman altar and architecture of byzantine. One most notable about this place is its twin towers that look like the Muslim Mosques' minaret.
Here's a picture of Saint Catherine of Alexandria Church by IG: @ibscboi
View this post on Instagram

Cebu is such a beautiful spot perfect for your adventure thirst. If you are looking for historical place to go, be sure to visit each and every church in this list.
Did we miss anything from this list? Do let us know. We are planning to update the churches from time to time and if you have any suggestions, it would be great to share your inputs in the comments section belo.