Cebu is truly a home for extraordinary activities. If you are someone who gets excited to go on an outdoor adventure trip and explore the wilderness, you will surely enjoy trekking on the best peaks here in Cebu. It doesn't matter of you're a beginner or a pro. All you have to prepare is your courage and strong knees in order to reach the top.
Also Read: Island Hopping Cebu in Mactan, Cebu
Make sure to plan a trip with physical activities if you're visiting in Cebu. This would allow you to experience how fresh and soothing the nature is. You may find it overwhelming to see mountains in each corner of the province but not all of them can be hiked.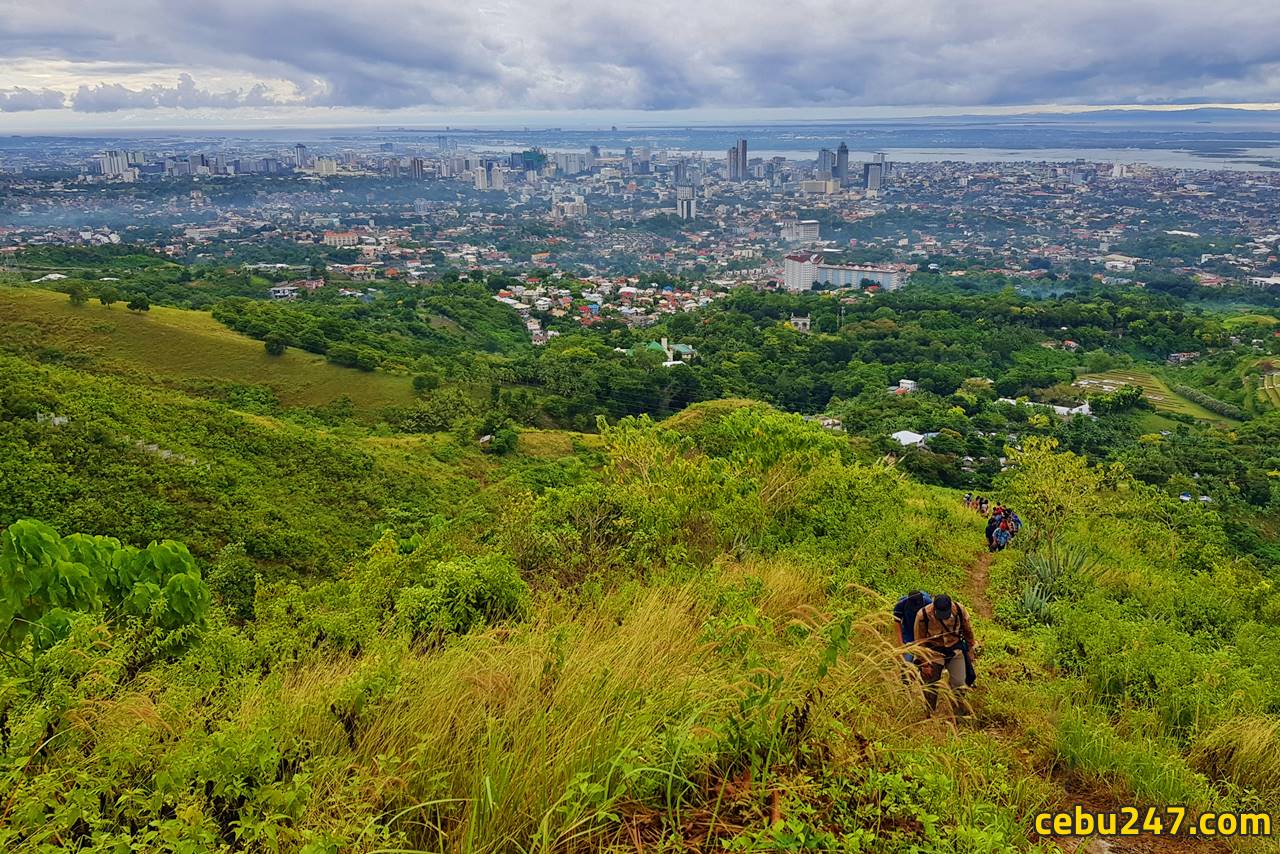 5 Best Peaks in Cebu For Trekkers and Hikers
Cebu has so many options in terms for mountaineering and climbing adventures. To start trekking and hiking the best peaks in this province, here's the list of the place you should go to.
1. Mount Manunggal in Balamban
This peak is located in Balamban, Cebu. The place is well-maintained to give new hikers an easier way up to the hill. Just a bit of history, it is the very peak where the plane of the former President Ramon Magsaysay crashed in 1957. You won't spend much as well since you only need your transportation fee of not more than 200 pesos and an environmental fee of 30 pesos.
Here's a photo of Mount Manunggal Peak by IG: @nojariete
View this post on Instagram
2. Mount Mago in Carmen
This peak is situated in Carmen, Cebu. This is probably the best mountain for new hikers because of the well-established treks where even kids can go up easily. The hotness of the weather may be a factor that can prohibit you to go up the peak but don't worry because as soon as you get to the top, it's like reaching the gates of the kingdom of heaven.
Here's a photo of Mount Mago by IG: @leighgurl17
View this post on Instagram
3. Bocaue Peak in Barangay Bonbon
This peak is just located in Brgy. Bonbon so if you came from other attraction in this barangay, it would be fun to head to the peak for some thrilling hiking. If you're just a beginner, you need to be with someone who has experienced in trekking in hiking as this mountain is not so friendly with newbies.
Here's a photo of Bocaue Peak by IG: @chris_too_pher
View this post on Instagram
4. Mount Naupa in Naga City
This is another friendly mountain for those who want to start trekking. The summit of Mount Naupa in the city of Naga offers a stunning view of the nearby mountains and forestry. One of the best experienced you can get here is to be able to watch the sunset after a long day of hiking.
Here's a photo of Mount Naupa by IG: @sarcasams
View this post on Instagram
5. Casino Peak in Lugsangan, Dalaguete
In Dalaguete, you will find Casino Peak perfect for beginners as well. The peak has several chocolate-hill like that would make you want to climb each and every hill. It's an easy journey because you don't need to worry about tall trees surrounding the trek.
Here's a photo of Casino Peak by IG: @victoriamorozov
View this post on Instagram
Did the list make you want to go up the hill today? If yes, don't hesitate to plan your hiking trip because surely, it's going to be one of your most exciting experiences in the province of Cebu. Before anything else, please make sure you have a guide to assist you in your adventure. Always better to be safe and to have somebody to accompany you in your trip.
Also Read: Spartan Trail Trekking Adventure
In case you would like to share which peak should be added on this list, please share it to us in the Comments section. We can update this post to make it a definitive guide to mountain peaks in Cebu.