I joined my brother and other members of the Cebu Poseidon Dragons dragonboat team in a trekking adventure and "Hike for a Cause" on a Sunday morning. The trek was called a Spartan Trail. It started from Banawa (Convergys building) in Paseo Arcenas and ended in Barangay Pamutan.
I haven't been to nature treks like this in a long time. The hike lasted for 3 to 4 hours, yet some of our companions finished it in 2 plus hours.
Cebu Spartan Trail
Banawa to Pamutan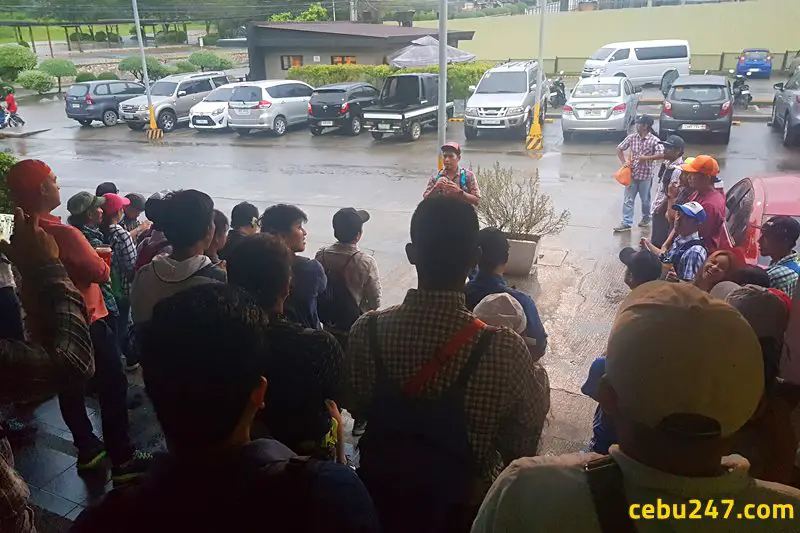 outside Convergys Banawa building at around 7am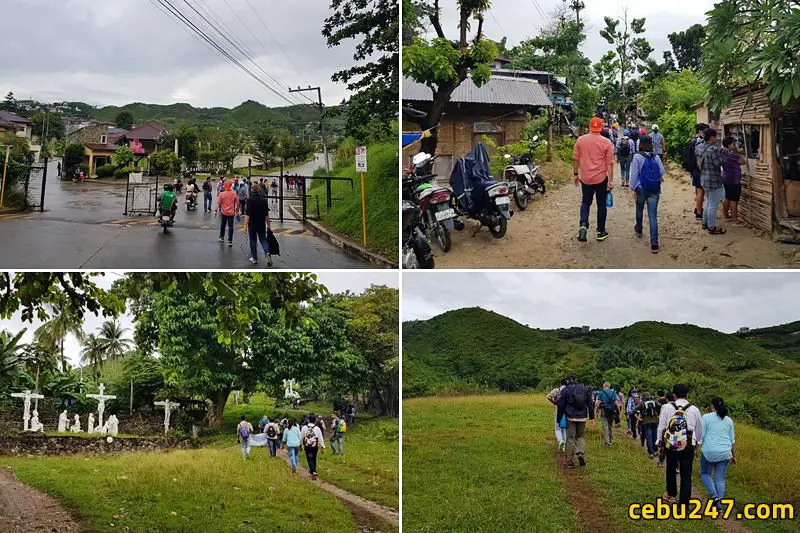 starting the trek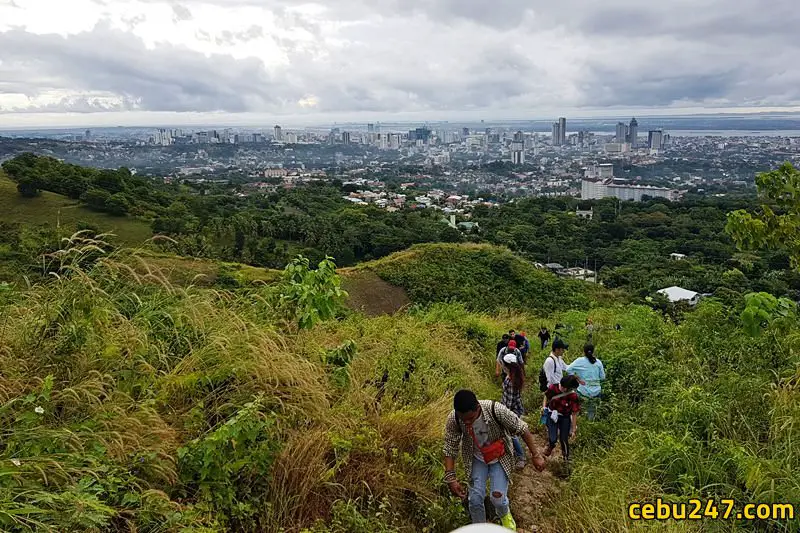 view of the Cebu city skyline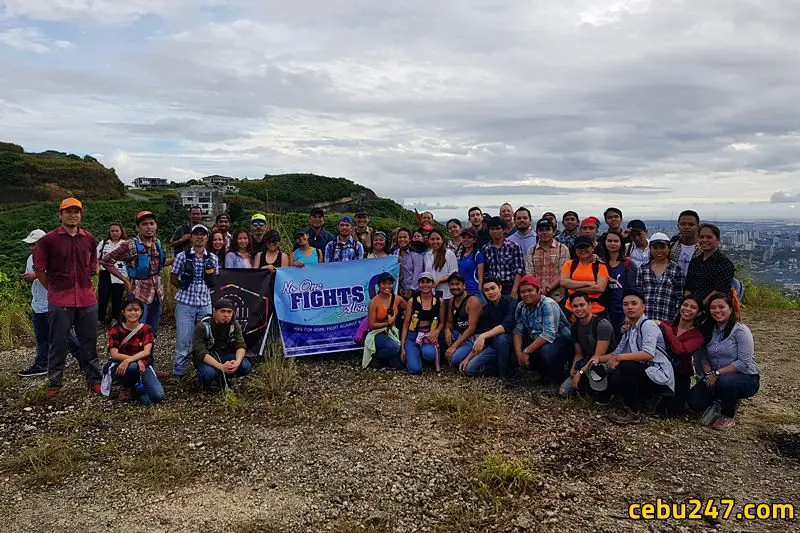 quick photo op with the participants
Spartan Trail Cebu Hiking Adventure
We started the trail by walking past statues in Good Shepherd, Banawa. We passed through a jungle, climbed rocks, descended from hills, walked on a dry riverbed, saw a waterfall, and slipped many times. All in all, it was an exhausting yet satisfying trek.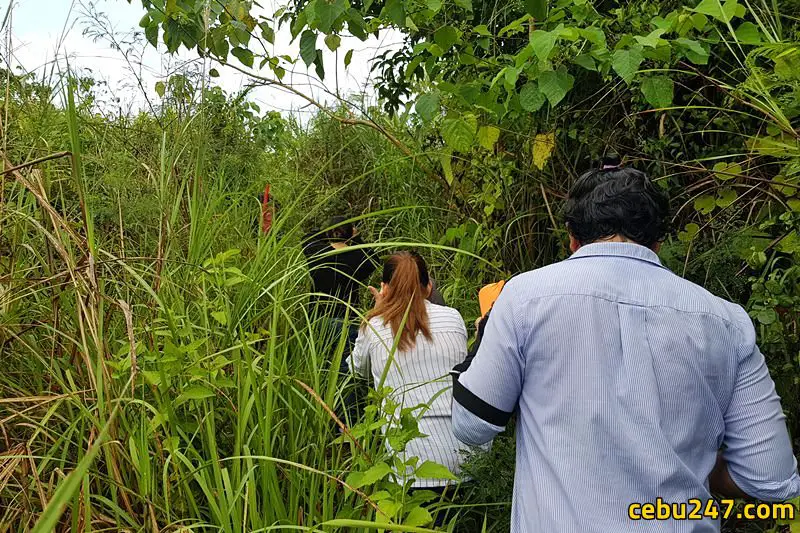 passing through plants and bushes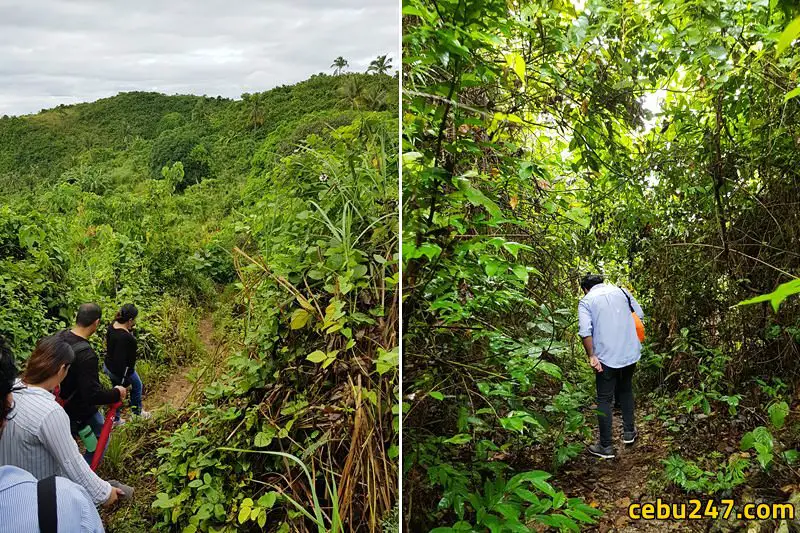 starting the descent into the jungle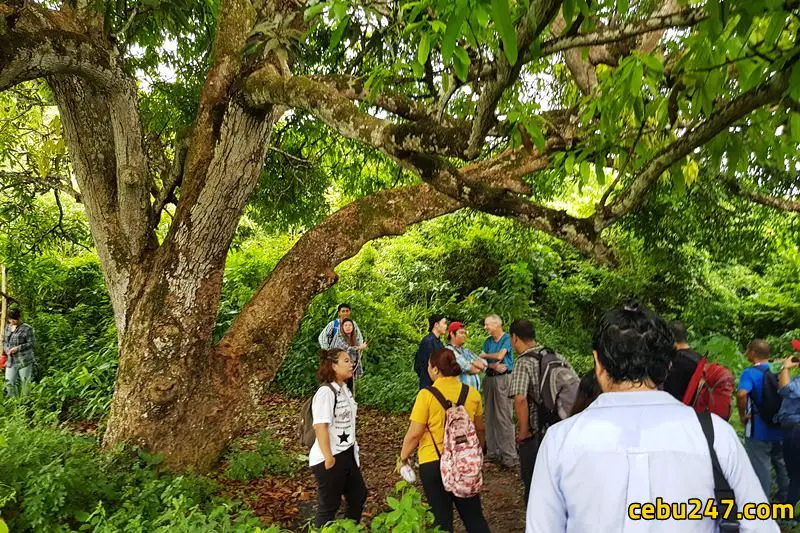 mango tree – we stopped for awhile here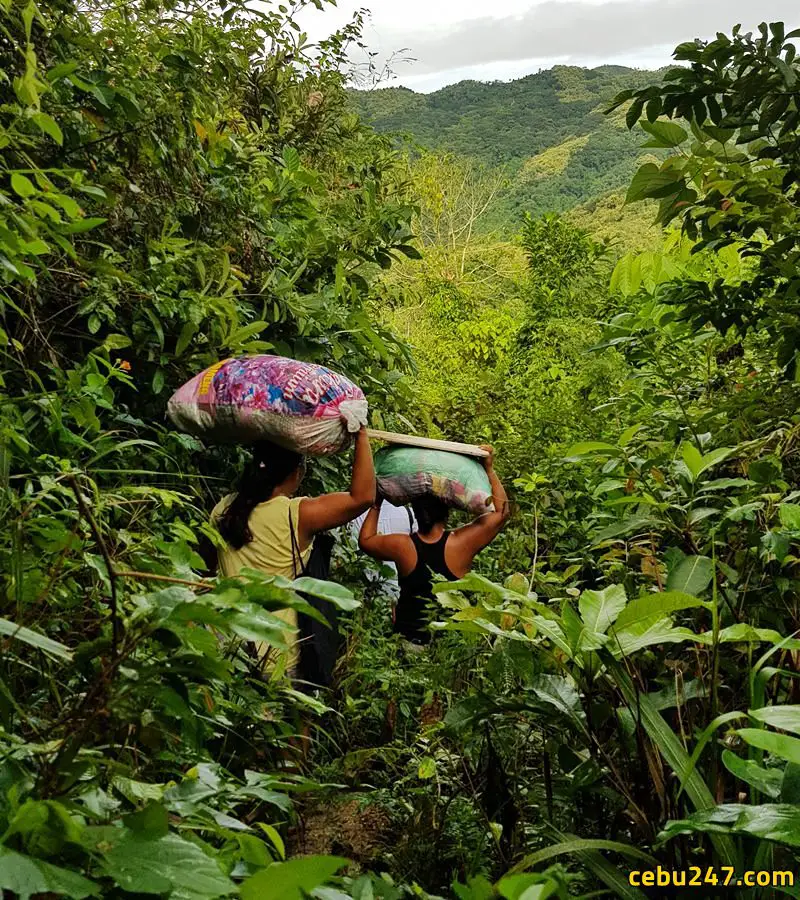 chanced upon these women hiking towards the river to wash laundry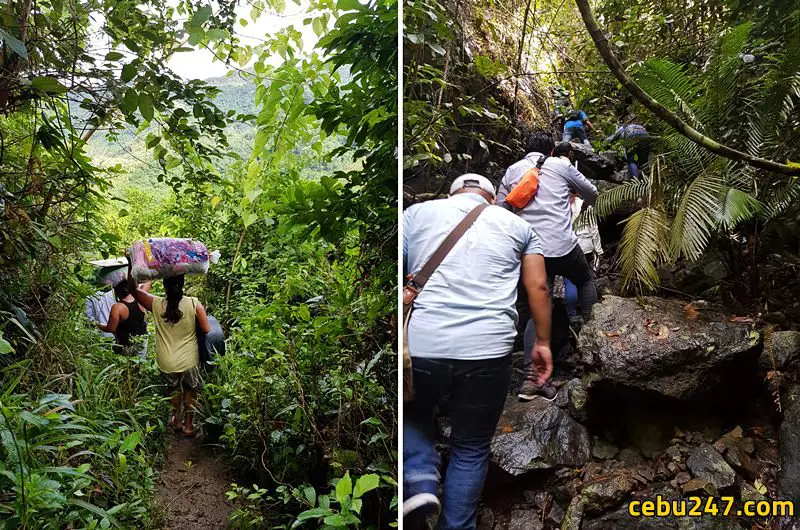 continuing our journey
We were initially advised that this was a mere "fun hike" and would only be a couple of hours. But for a beginner trekker like me, it was not an easy trail at all
It rained that early morning and it made the soil slippery.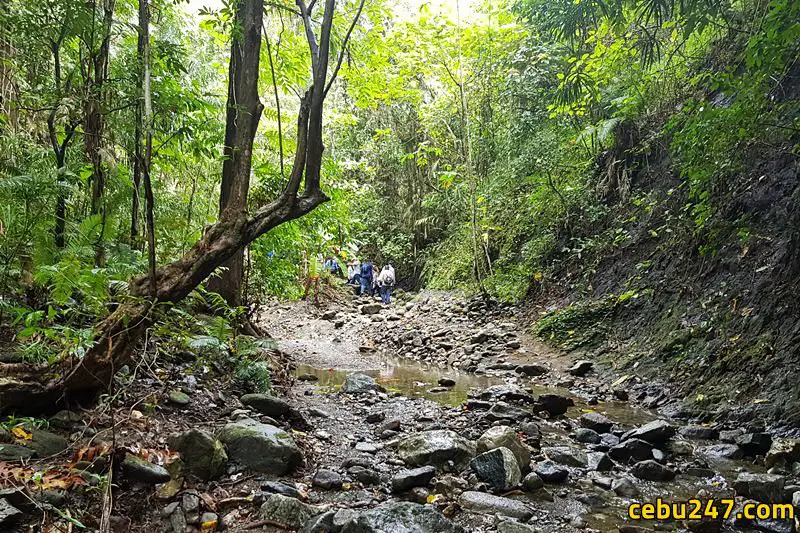 riverbed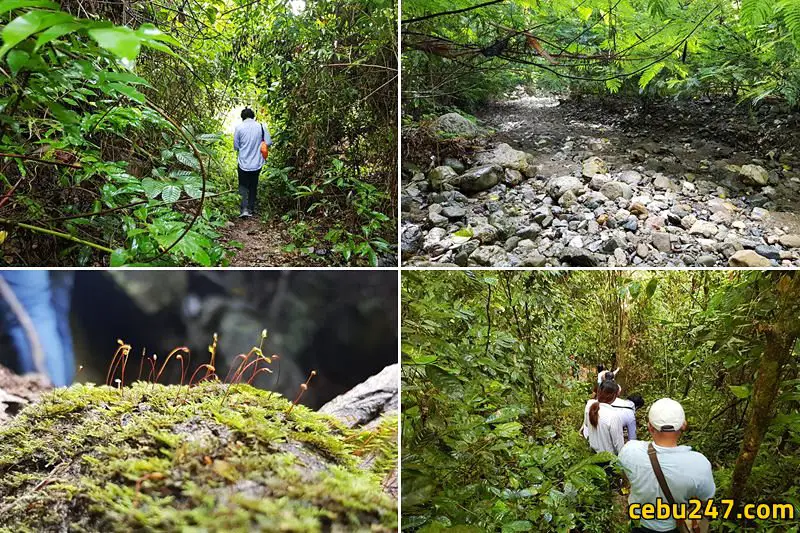 green and one with nature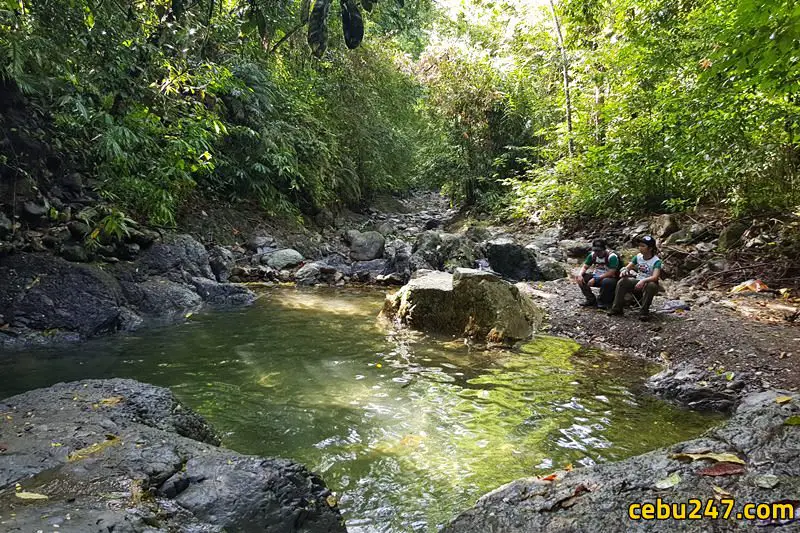 fresh pool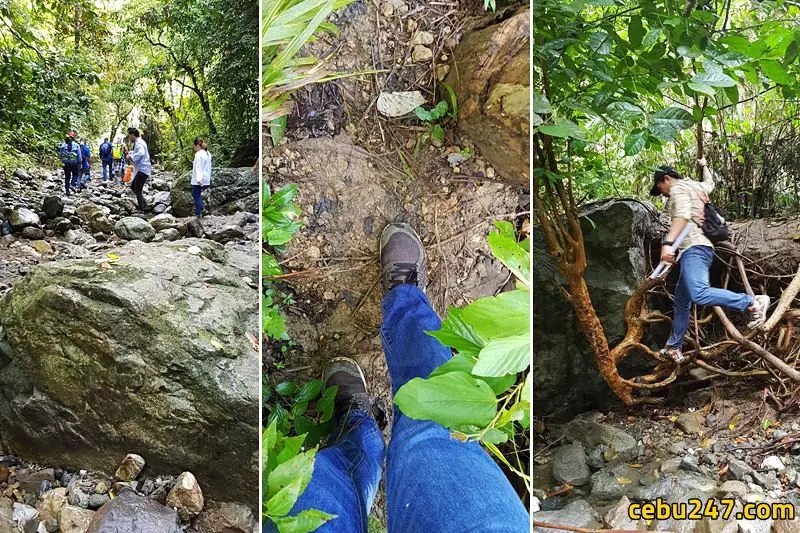 Spartan adventure trail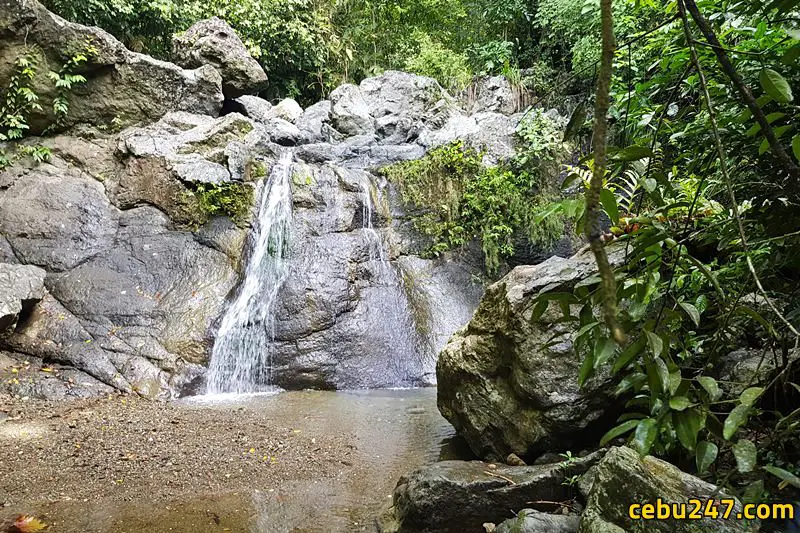 the waterfalls (small one)
According to some of the more experienced climbers, this was not categorized as an easy trail. Some say it would be around 5 or 6 out of 10.
Other outdoor adventure enthusiasts would even climb further by trekking to Bocaue Peak or Mount Babag, but our final destination was in Barangay Pamutan.
The Spartan Trail was quite challenging but I enjoyed it a lot. I also missed the greenery and nature sights of Cebu.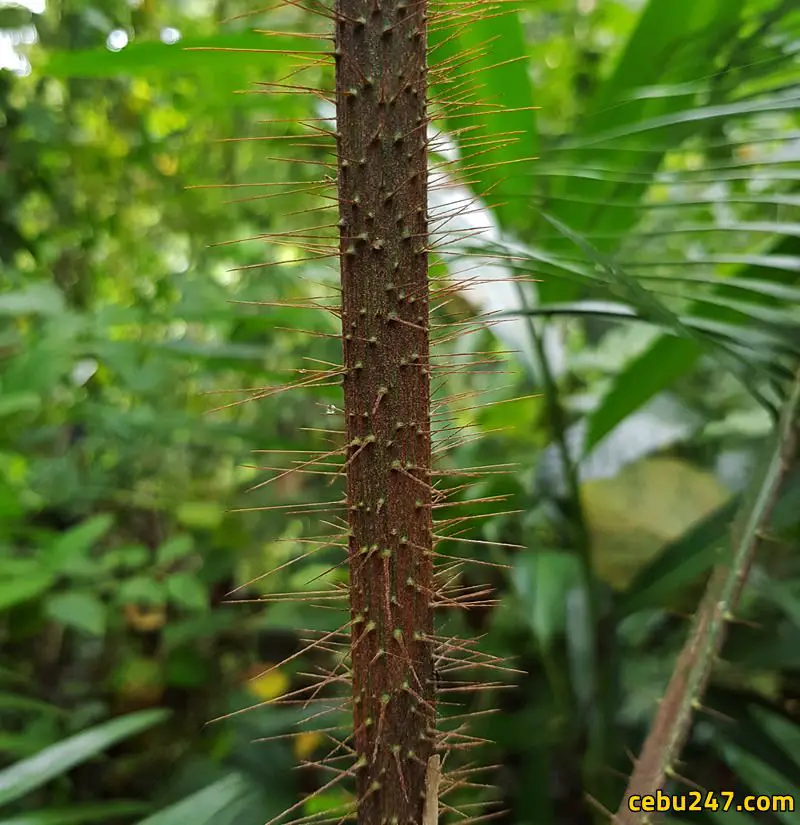 pointy plant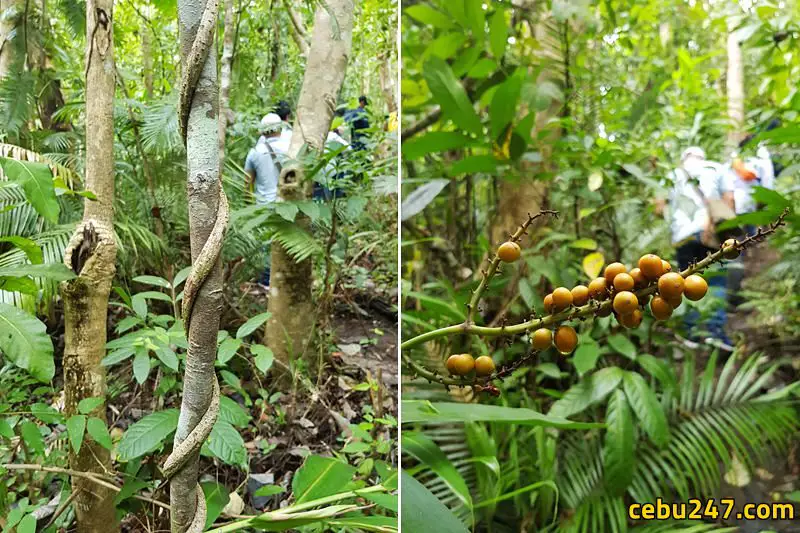 some interesting plants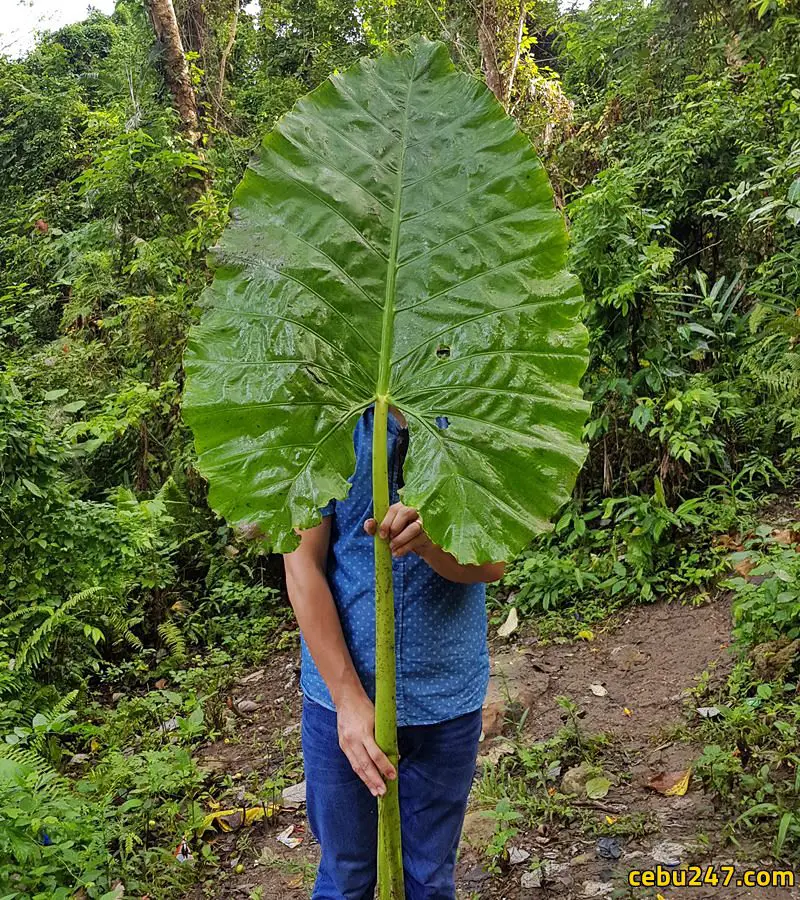 huge leaf!
Hike for a Cause
In case you're wondering what's our 'cause', this trek was dedicated to one of the dragonboat team's comrades who was battling Colon cancer. A number of Cebu outdoor and sports groups joined this trek which include:
Maninoys
Cebu Poseidon Dragons
Sagoy Outdoor Club
Cebu Trail Runners
Cebu Fireblade
Team Sikwati
Cebu Mountain Goats
No One Fights Alone: Hike for Hope: Fight Against Big C
#Hike4Muchokoy #Hike4Mamimo #Hike4theVictims
We wore themed costumes which included long sleeves and jeans. Wearing them was a long-standing and amusing practice of the original members during their own hikes so we kept up with the tradition.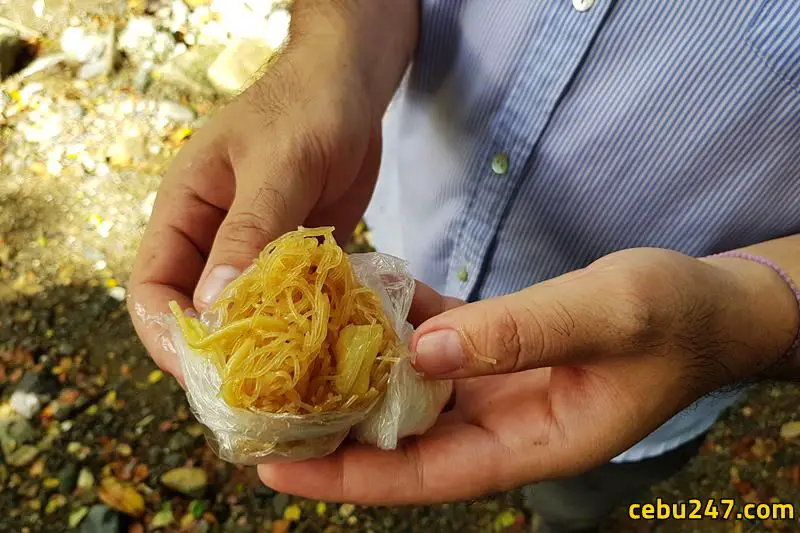 having a quick snack – pancit bihon we bought from a carenderia at the base in Banawa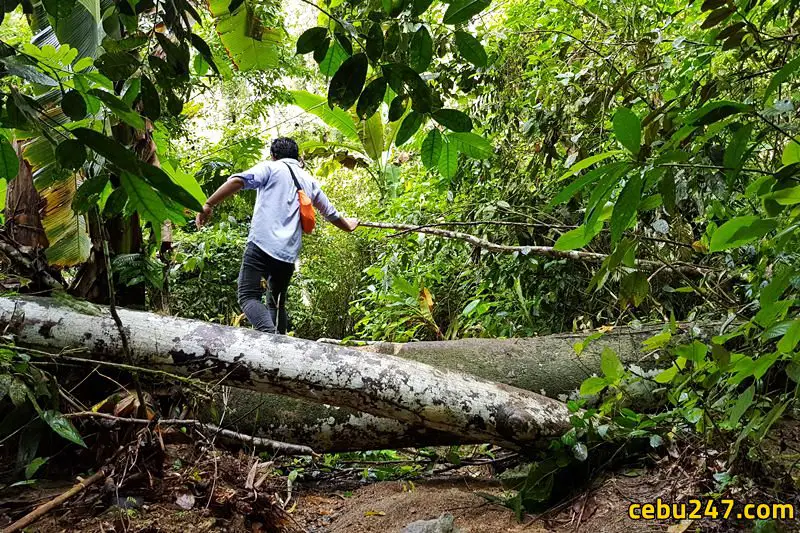 this was not an easy trek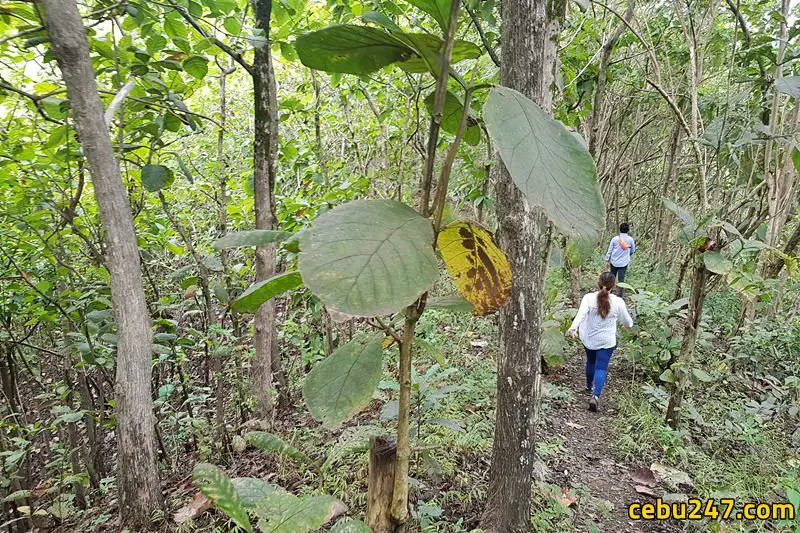 a few more hikes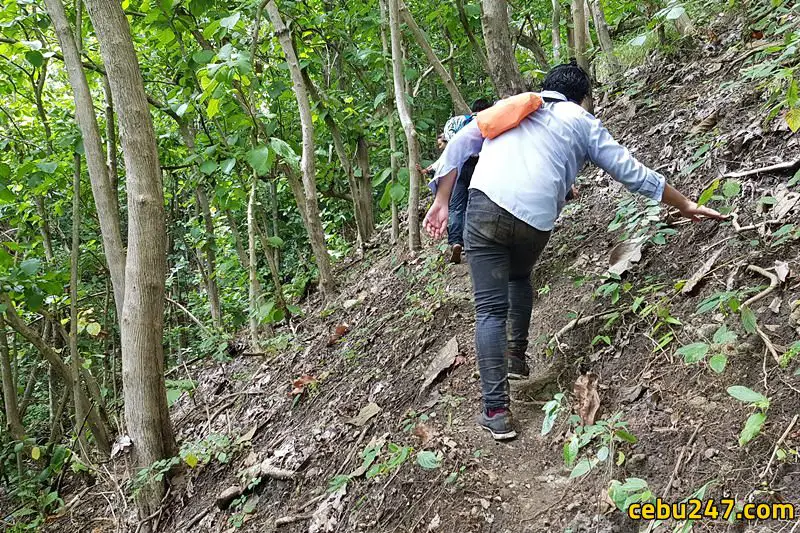 almost there, by this time, we were already losing our breath
Boodlefight Lunch in Barangay Pamutan
In Barangay Pamutan, there were a few eateries or carenderias serving food and drinks for the hikers. Lucky for us, the Poseidon Dragonboat Team prepared a boodlefight feast (food on banana leaves).
They cooked steamed sweet potatoes and bananas, grilled pork, monggo soup, and rice. It was a satisying feast after a successful hike!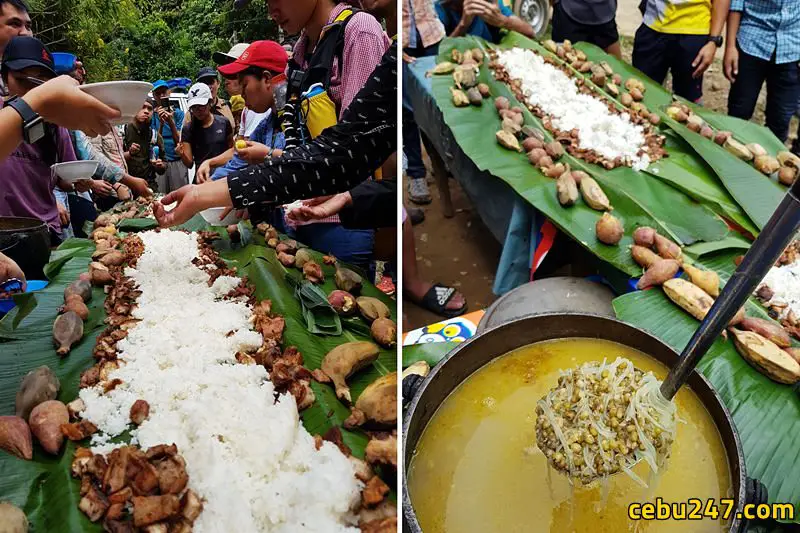 boodle fight team lunch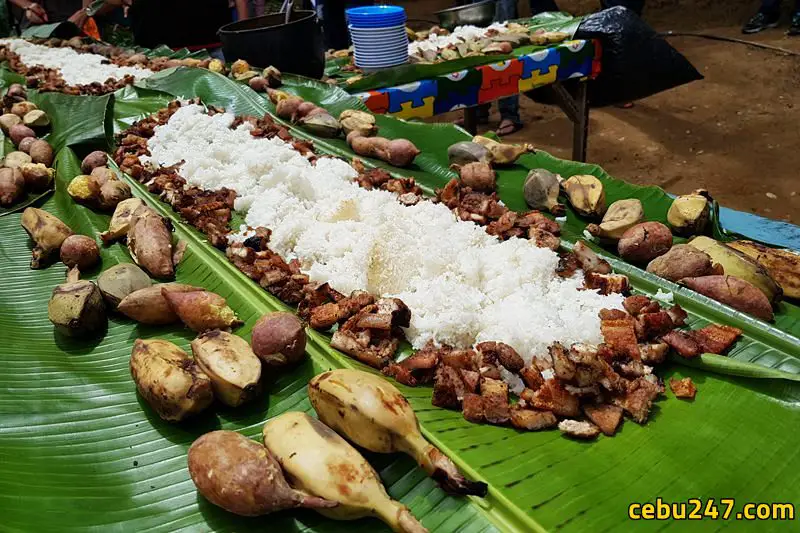 food on banana leaves
After our lunch, we were ready to go back to the main road. We rode a motorcycle (habal-habal) that took us to the highway in Tisa, Labangon. The fare for the motor ride cost us 40 Pesos per person.
From the highway, we hired a taxi to take us home.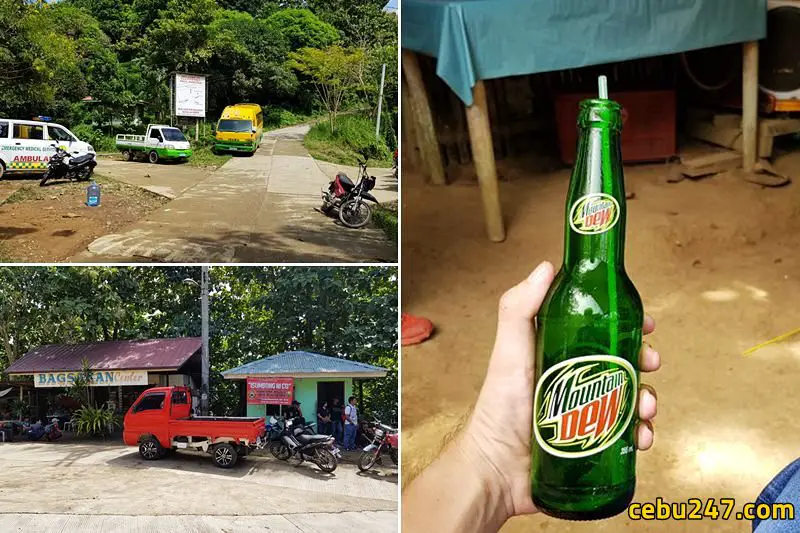 Barangay Pamutan and drinking mountain dew soda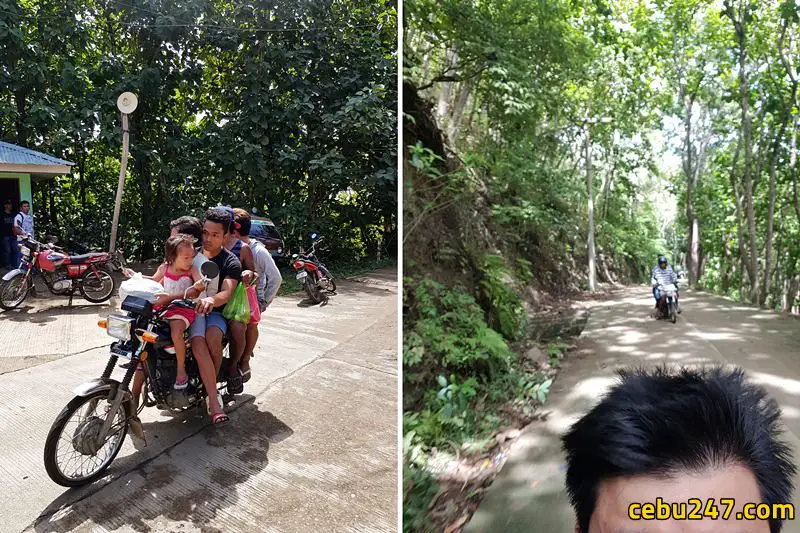 habal-habal motor from Barangay Pamutan to Tisa, Labangon
Spartan Trail Cebu Hike Tips
In case you are planning to join a hiking adventure in Cebu, it's good to be prepared for the activity. Here are some tips based on my experience trekking as a beginner:
Get a guide. You might get lost if this is your first time. It's much better to find experienced hikers or groups to accompany you.
Apply sunblock to protect yourself from the sun.
Carry a bottle of water or ION drink (Gatorade or Pocari Sweat). I forgot to carry water for myself so I got dehydrated. As a result, this made the trek even more exhausting.
Bring trail food (nuts, dried fruits, etc.) to have something to munch and give you energy along the way.
Bring extra clothes if you want to swim or take a dip in the fresh water.
The long sleeves helped in protecting us from pointy leaves and bushes.
Wear proper shoes (those made for trekking and have strong grip). I borrowed my brother's training shoes and ended up damaging it after climbing rocks and dipping our feet in water.
Be a responsible traveller. Carry your trash until the end of the hike
Enjoy the trek!