Oslob, Cebu is famous for its whaleshark watching adventure. But aside from this, the place also offers other activities that one can enjoy.
Whaleshark watching is one of the main attractions in Oslob. It would cost you 500 per person with a life vest included in the fee. You are also given a "bangka" ride up to the snorkeling place where the whalesharks reside.
Also Read: Island Hopping in San Vicente Marine Sanctuary in Olango Island
The entire ride could take up to 30 minutes maximum. If you want to document this memory, you can rent an underwater camera for 500 pesos. Wearing a rash guard is also recommended to avoid harmful rays of the sun.
Image is below is by IG user: @philippines_philfun
View this post on Instagram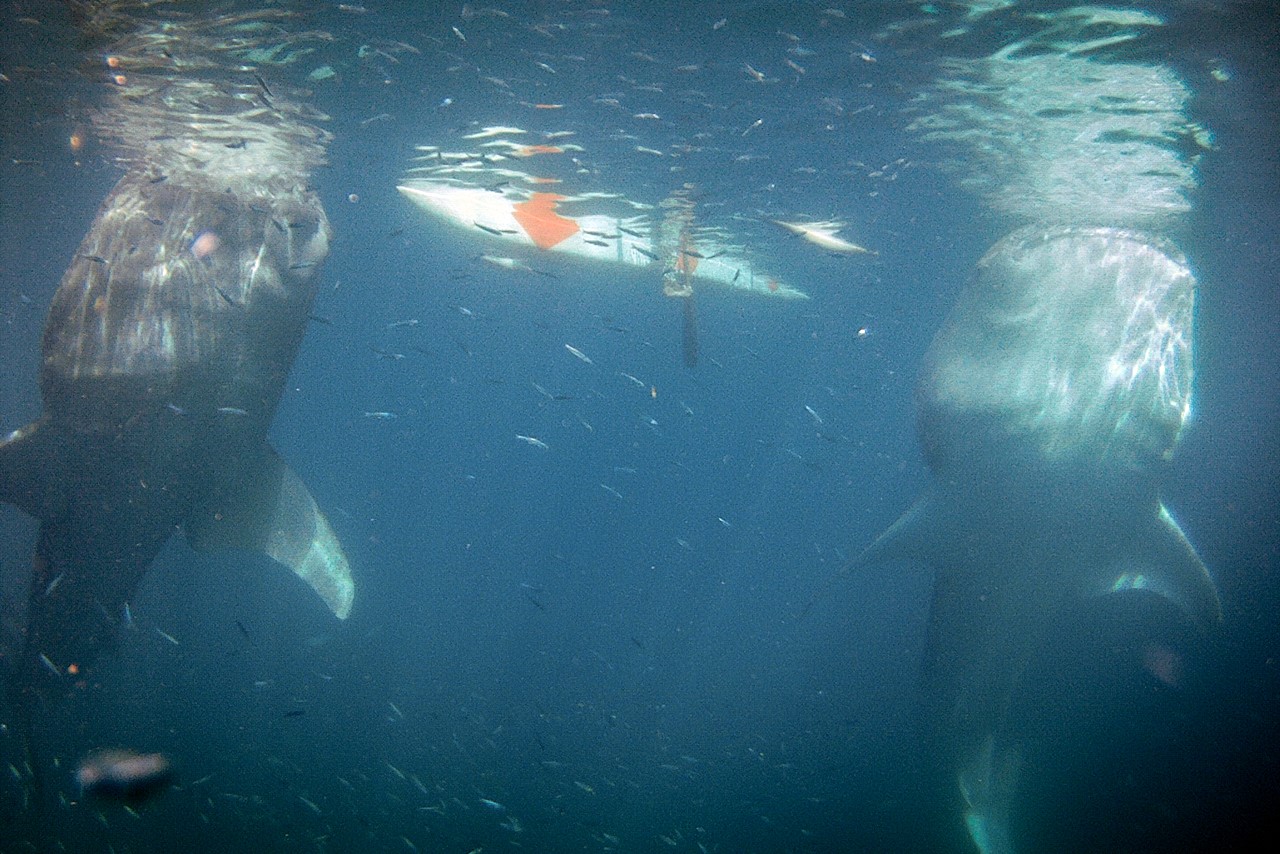 What to Expect in Whaleshark Adventure in Oslob, Cebu
A short orientation will be given before whaleshark watching. Here are some pointers and reminders for your reference in case you plan to visit the place:
1. DO NOT touching the whalesharks and keep a distance from them.
2. DO NOT wear sunblock as it contains oxybenzone which is very harmful to whalesharks and the corals.
3. DO NOT throw trash in the water.
4. Flash photography is forbidden as whalesharks are very sensitive to light.
5. A maximum of 6 tourists per shark must be observed.
In the part of the sea where whalesharks are swarming, you can see a bunch of whalesharks. After a moment, the boatman will give you a signal where you can swin underwater and have an swim with these sea animals. Whalesharks are commonly known as 'tuki' in Cebuano dialect or 'butanding' in Tagalog.
Upon watching them swim, you can observe that it is very big which is way bigger than an average person.
Photo below by Instagram user: @_samfrith
View this post on Instagram
How to get there?
Once you arrive at the Cebu City proper, you can head to the Cebu South Bus Terminal. You can take 1 AM bus trips to avoid traffic. But early bus trips are non-air-conditioned.
You can also head to Oslob, Cebu through the Dumaguete airport. You can ride a tricycle from the airport that will take you to the Sibulan Port. From there, you can take a ferry or fast craft to the Lilioan Port. Right after the ferry trip, you can ride a bus that will take you to Oslob.
Photo below is by IG user: @ateezy3
View this post on Instagram
What other activities are available?
Whaleshark watching is a bucket list to many. Aside from that, you can feed the whalesharks. You can also hand-feed them. Specifically in Oslob, Cebu, a boat called "whaleshark feeder" travels while a certain boatman feeds the whaleshark.
What are the facilities available in the WhaleShark interaction?
Shower areas, souvenir stalls, and camera rentals are readily available in the place. If you are also bringing your vehicle, parking areas are present too. Food stalls and swimming gear rentals are also there.
Photos below are by IG users: @makandcha and @wyc1977
View this post on Instagram
View this post on Instagram
What are the rates?
For local tourists, whale watching with no swimming will only cost you 300 pesos (USD 6) . But if you plan to engage in snorkeling with the whalesharks, it would cost you 500 pesos (USD 11).
For foreign tourists, rates are higher. The snorkeling activity with the shalesharks costs 1000 (USD 21) pesos.
The place is open from 6 AM to 12 PM only.
Video: Whale Sharks in Oslob, Cebu
Here's a video posted on YouTube about the Oslob whale shark experience
Address: Natalio Bacalso Avenue, Oslob, 6023 Cebu, Philippines
Google Map Location: Oslob Whaleshark
Below is a map guide of the location of this activity.