For people who own real estate properties in Cebu, whether it is a condominium or a house and lot, you need to pay property taxes to the government and you can now easily pay your real property tax online. Here we share some tips how you can pay this tax online.
Also Read: How to pay VECO (Visayan Electric) bill via Gcash App 2020
The official term is RPT or Real Property Tax. Real Estate tax is something that all property owners need to comply and this is an annual fee payment. This has been mandated by the Local Government Unit and is under the rule of law as per Local Government Code.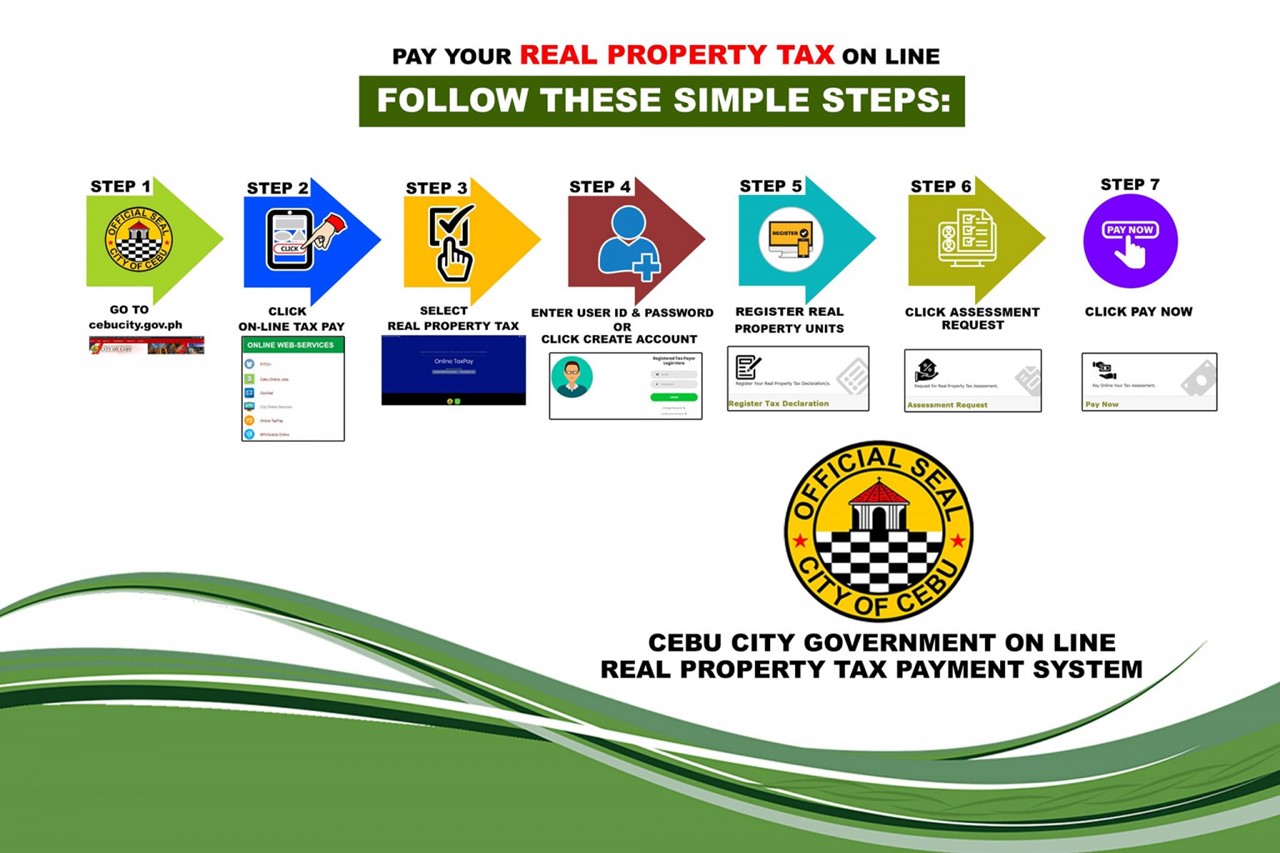 Step by Step Guide: Pay Condo or House Property Tax in Cebu City Online
Some properties like condominiums may offer the property tax to be paid through their Condo Admin or community. So if you own a condo unit or lot in a subdivision, please check with your community if they offer this service. If they do not offer this service, you may need to pay it yourselves by going to your local City Hall.
However, given this pandemic issue, we are all trying to minimize going out for these types of transactions. Also, we are in this digital age already so if you can pay it online, why not process it at the comfort of your own home, right?
Fortunately, the Cebu City Government has a website where you can easily make a payment. Here is a step-by-step guide how you can pay for real estate property tax online.
Step 1. Go to cebucity.gov.ph
Step 2. Click "ONLINE TAXPAY".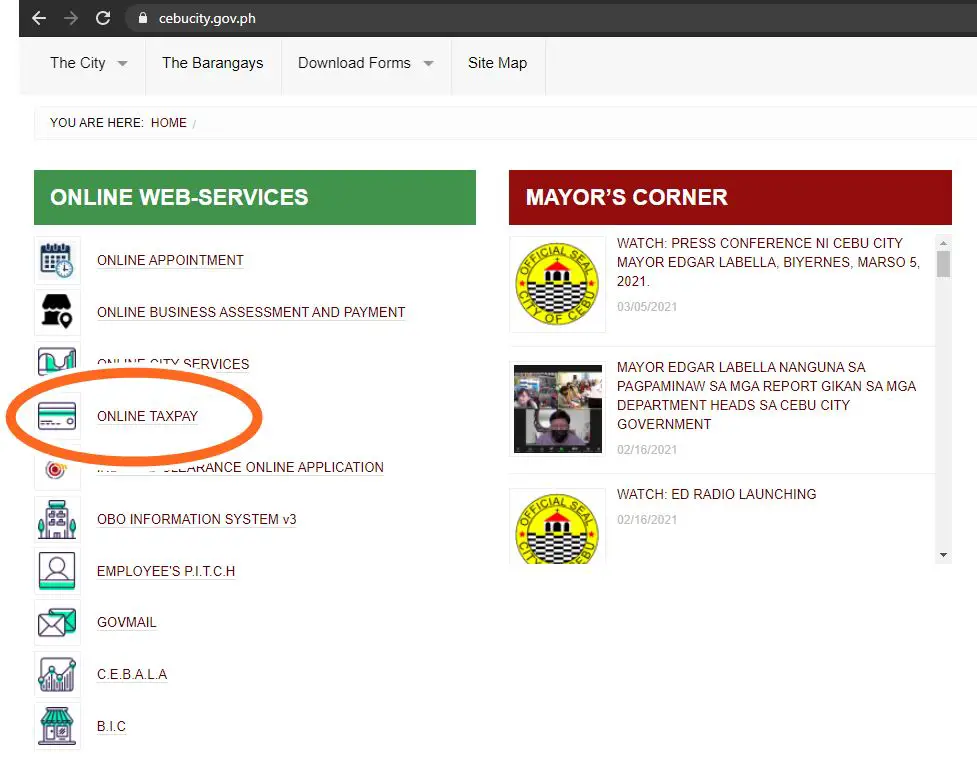 Step 3. Enter User ID & password or click to create account.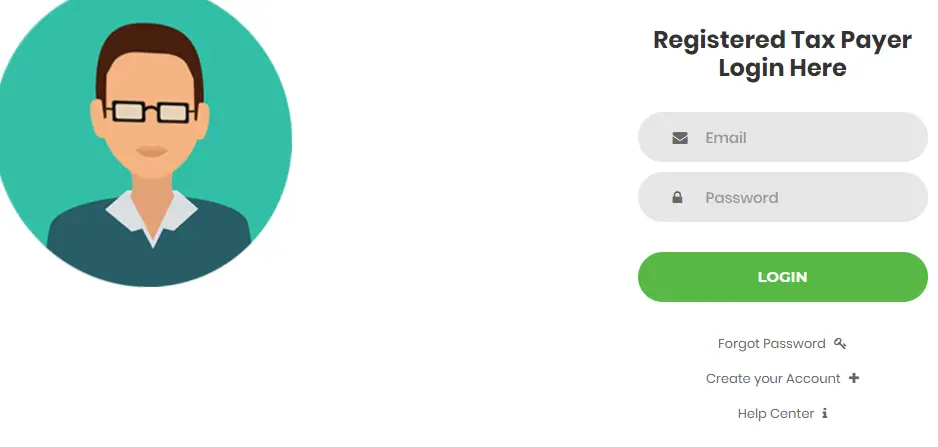 Step 4. Select "Real Property Tax".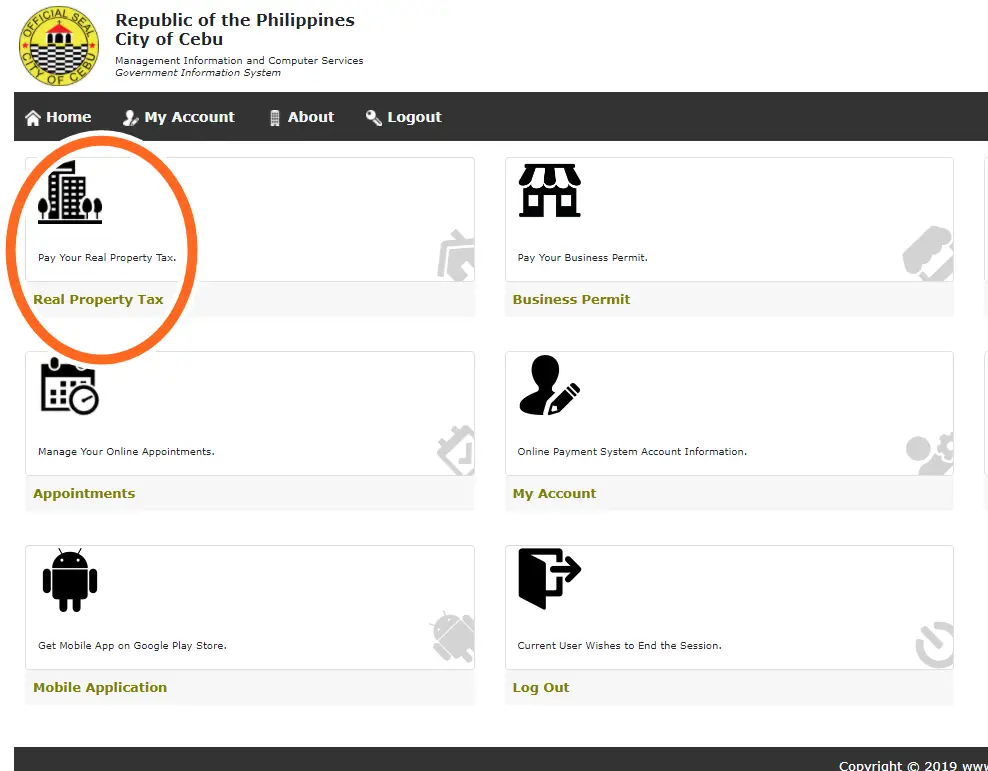 Step 5. Register Tax Declaration.
Step 6. Click "Assessment Request

Step 7. Click "Pay Now".

We are glad that an online facility has been made available for residents to easily pay their taxes online. We hope this online payment method will be useful for many Cebuanos as well as other property owners.
Credits to https://www.cebucity.gov.ph/ for providing easy solutions.