Relocating in Cebu is not easy but you can always get through the hard part. If you have come from other countries or other regions in the Philippines and you have decided that you want to live in Cebu instead, you will soon need a stable internet connection at home for different purposes like maintaining your communication with your family and relatives and access to significant information that can benefit you from time to time.
Also Read: Coffee Bay: 24 Hour Cafe in Cebu IT Park
The Internet should come after setting up your electricity and water connection if you're just new to Cebu. Basically, there are 2 major competitors when it comes to providing internet in this province. For sure, you knew about Globe and PLDT. If you're wondering where is Smart Communications or Sun Cellular in these two, they are actually part of the PLDT company. Now that we've talked about these two, let's take a look at how you can start setting up your internet upon moving in here in Cebu.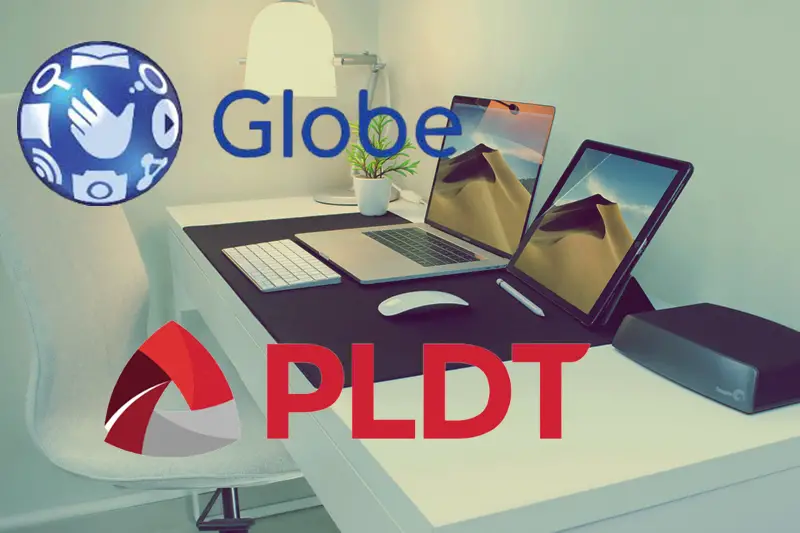 Common Internet Service Providers Available in Cebu
PLDT Plans
If you choose PLTD as your provider, you can choose from their internet services of 5Mbps up to 1Gbps ranging from P1,299 to P20,000 per month. These data options are capped so you better choose the plan the best suits your internet needs. If you want an unlimited internet plan with them, you can choose from the following:

Plan 1299 – 3Mbps speed for P1,299 per month plus a one-time installation fee of P3,600 or P199 per month for 36 months.
Plan 1699 – 5Mbps speed for P1,699 per month plus a one-time installation fee of P3,600 or P199 per month for 36 months.
Plan 1899 – 20Mbps speed for P1,899 per month plus a one-time installation fee of P3,600 or P199 per month for 36 months.
Plan 2899 – 50Mbps speed for P2,899 per month with the free installation fee.
How To Apply For PLDT Plans? Secure the following requirements first before you go to their branch:
Valid IDs as proof of identification – it can be your passport, UMID, SSS ID, PRC ID, Tin ID, company ID or any government-issued ID
Utility bills as proof of address – it can be your water, electricity, or credit card bills.
Payslip, COE, or credit card statement of account as proof of the financial capacity
Also Read: List of Public Holidays in the Philippines 2020
Globe Plans
Like PLDT plans, Globe also offers data capped plans with 5Mbps to 100Mbps ranging from P1,699to P2,899 per month.
How To Apply For Globe Plans?
Before you go to any globe branch near you, you should secure the same requirements listed above such as proof of identity, proof of address, proof of financial capacity, and additional requirements for foreigners. You can visit the Globe website at www.globe.com.ph for more of their deals and offers.
What Are Other Internet Providers?
Apart from Globe and PLDT, there are other companies that can provide the internet in the areas reachable by their service. These are Converge ICT, Sky Broadband, Rise, Radius, Eastern Communications, and InfiniVAN. Most of them are only catering Metro Manila clients but they are on their way to extend their offers outside the city.
Make sure to visit these companies' websites to lessen the hassle of going to their branches to inquire!