I had breakfast and finished a few online tasks at Coffee Bay cafe in IT Park, Lahug. I was quite happy with my experience that I wanted to write about it when I had the opportunity. I also want to share it with others who might drop by this place when they visit the area.
Also Read: Tom N Toms Coffee WiFi Cafe Cebu
Coffee Bay is a brand coming from South Korea. They launched in 2009 and have expanded in other countries. They have two branches in Cebu, one in IT Park and one in SM Seaside.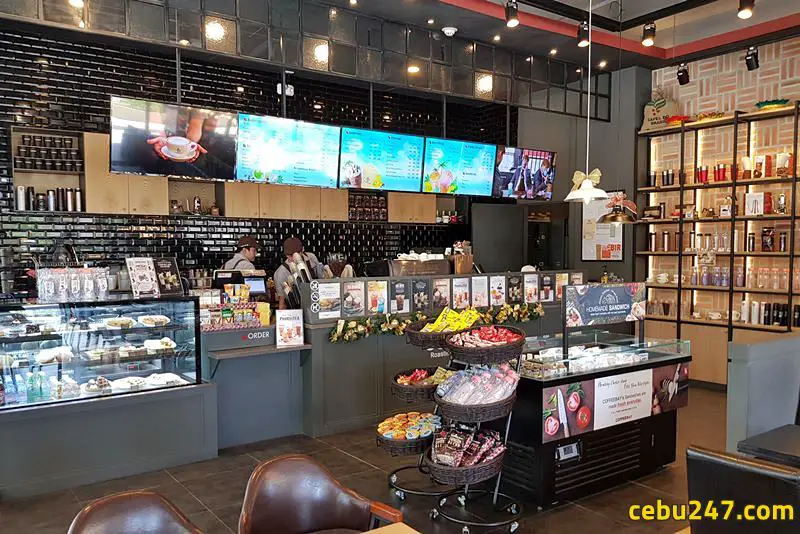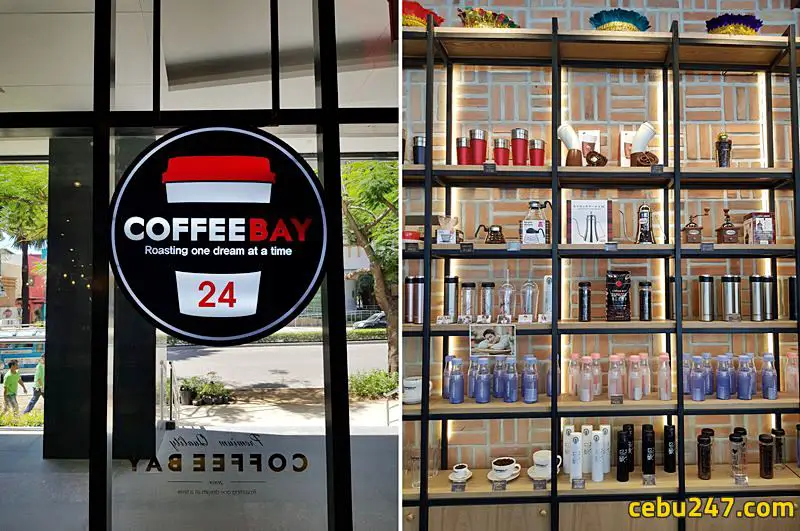 Dining and Working Online at Coffee Bay IT Park
I've been looking for places to work on my online tasks as a freelancer and thought of going again to the public library, but I hadn't had breakfast and they don't allow food there. I opted to visit one of the cafes in IT Park so I can maximize the time and work.
I ended up dining at Coffee Bay, a cafe in front of Calyx tower that is open 24 hours. Whenever I take the jeep and pass by this building, I get curious about what's inside. So it's good that I'm able to finally visit this place for the first time. Take note that this place gets VERY busy at night. There are plenty of students who spend their time here to study as well as other customers who want to grab some coffee or a bite.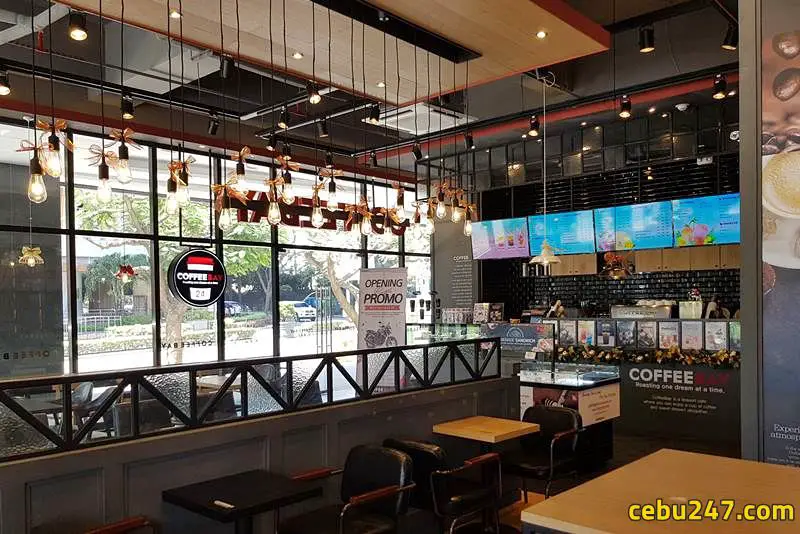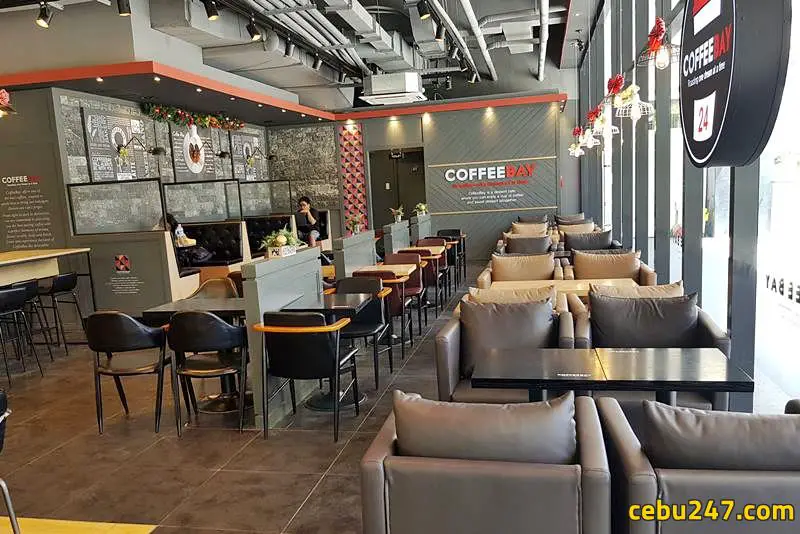 Interiors and Design
Coffee Bay has modern and industrial design. Good place to chill and do computer tasks. Spacious and conducive for working. I really love the desks and the chairs because they're designed well for those who want to work on their laptops or even just study (for students) even for longer periods. It's quite comfortable. In fact, it's too comfortable that I was compelled to write about this post on the spot.
They also have many electrical outlets for you to charge your laptop especially if you're planning to stay long in the cafe.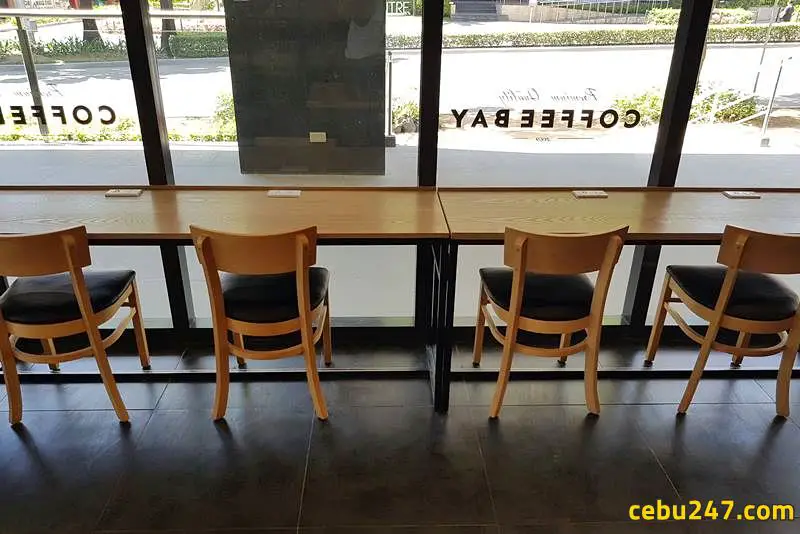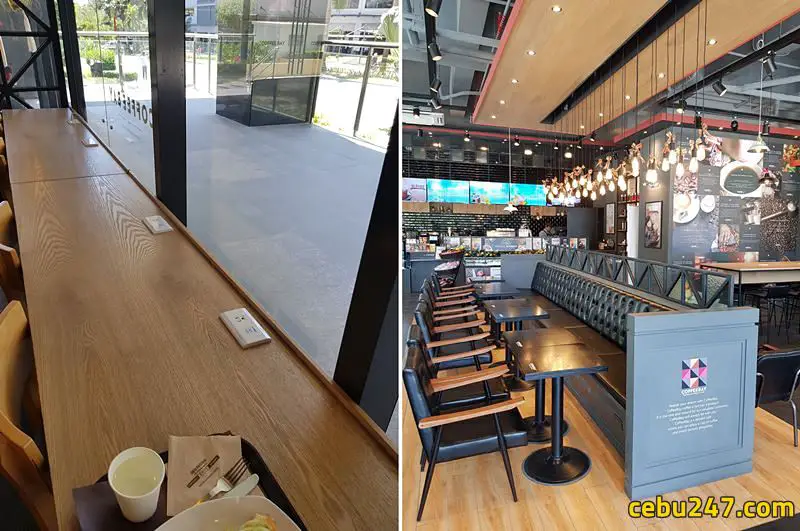 Food
They have some cheesecakes and pastries, waffles, sandwiches, croissants, etc. For drinks , they have some lattes, coffee, smoothies, frappes, shaved ice and other specialties.
I wish they have some salad options or some oats/muesli snacks as I was just looking for something light. But I opted for a Ham and Cheese Croissant at 220 Php.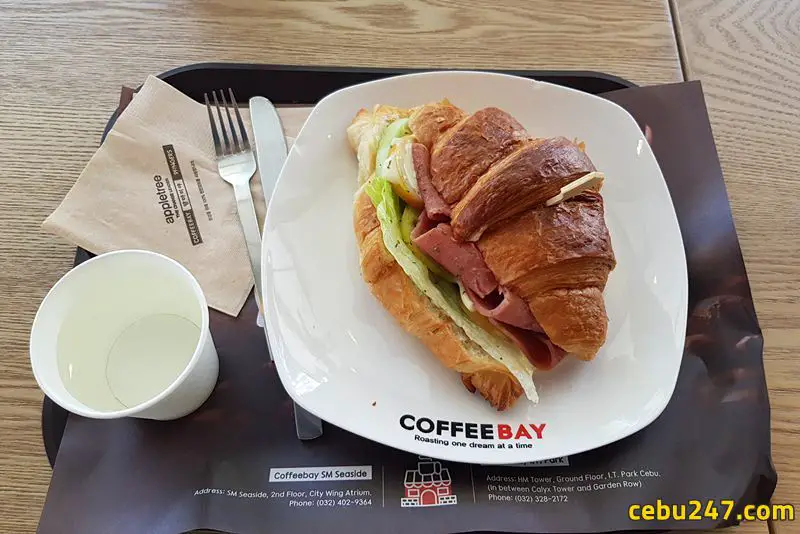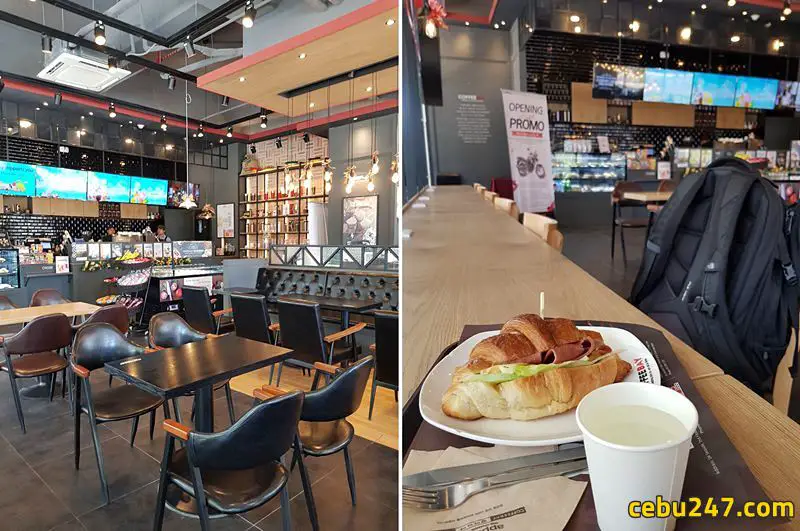 For me, the food was a bit pricey but it was good. I cannot comment much on their coffee or other drinks. I was there just to grab a quick bite but more so, work on my online jobs.
WiFi Internet Speed
There were two WiFi connections I could connect to and they provided the passwords for both connections. However, I was not able to connect to the 1st network, but when I tried the other one, it was successful. The internet speed inside the cafe ran for 5.03 Mbps during the first try, and went up to 7.12 Mbps download speed upon the second.
Take note that there were only 3 other customers as I was testing the speed and I was there around 10:30am. Speeds will definitely change when there will be more customers and during the night time.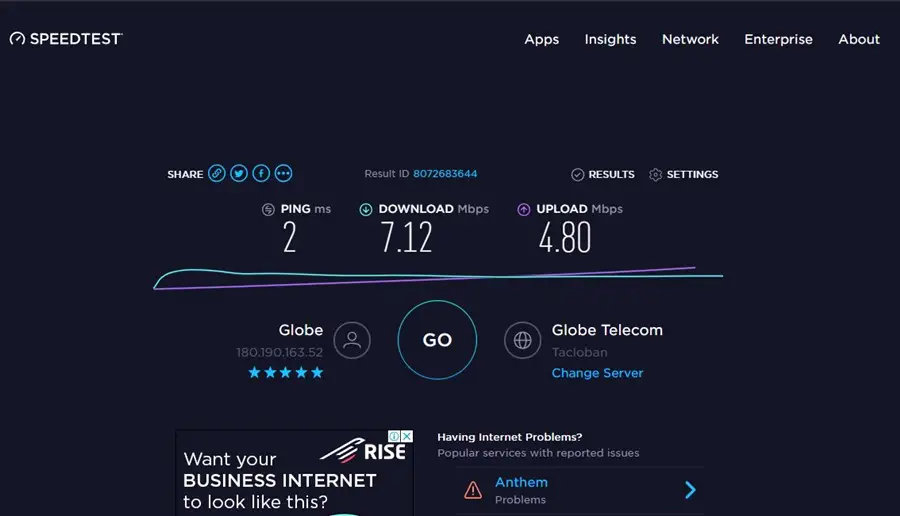 Overall would I recommend this place? Yes, it's a good place to check out, but would be give it a second thought if I were to visit during night time due to how busy the place is — internet speed might not be the most optimal at this time. But if you have your own internet WiFi, it's going to be a lot better.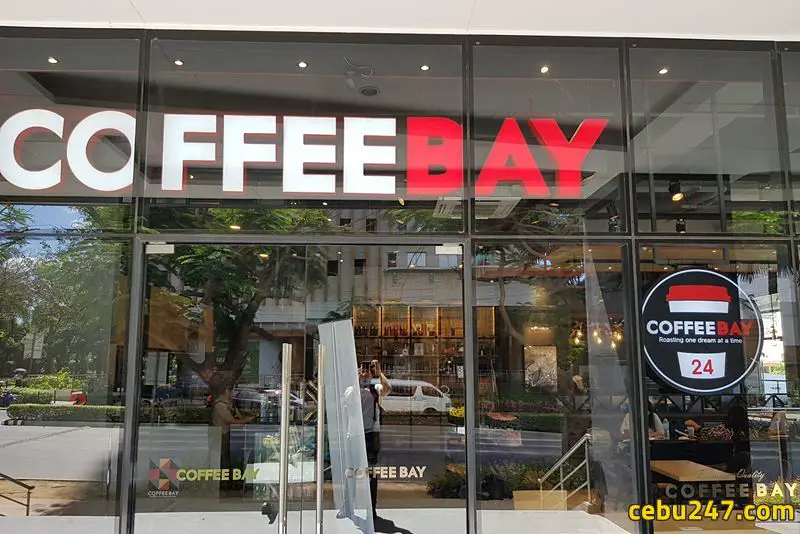 CoffeeBay offers one of the best coffees, roasted to perfection to bring out indulgent flavors one can't forget. From light to dark to distinctive, we are committed to providing you the best tasting coffee with a perfect harmony of aroma, flavor, acidity, body and finish. Come and experience the taste of CoffeeBay the delectable moments wait for you.
-CoffeeBay, Roasting one dream at time
Contact Information
Coffee Bay IT Park
Address: HM Tower, IT Park, Lahug, Cebu City
Branches: 
Below are the branches of Coffee Bay:
HM Tower, IT Park, Lahug, Cebu City – open 24 Hours
SM Seaside City – Second Floor, City Wing – (032) 402 9364 – from 10am – 9pm
Location Map:
Below is a Google mp guide of the location of Coffee Bay in case you are wondering how to get there. It is right in front of Calyx Centre Tower and can be accessed via public jeeps (17B, 17D, and 17C).