Banco De Oro / BDO is one of the largest banks in the Philippines. It is legally known as BDO Unibank, Inc. and has 1,100 operating branches and over 4,000 ATMs nationwide. It was first founded as Acme Savings in 1968 but rename as BDO in 1976.
Also Read: List of BPI Bank Branches and ATMs in Cebu City
In case you are looking for a specific BDO branch in Cebu, we have gathered the available banks in the city  for your reference. Aside from the banks, we have also compiled the ATM machines where you can process transactions including withdrawals, cash deposits, etc.
Some of the services BDO offers include banking, deposit accounts, credit cards, loans, investments, and insurances. If you are looking for a specific branch near your location, you can check out the list of banks and ATMs available in Cebu.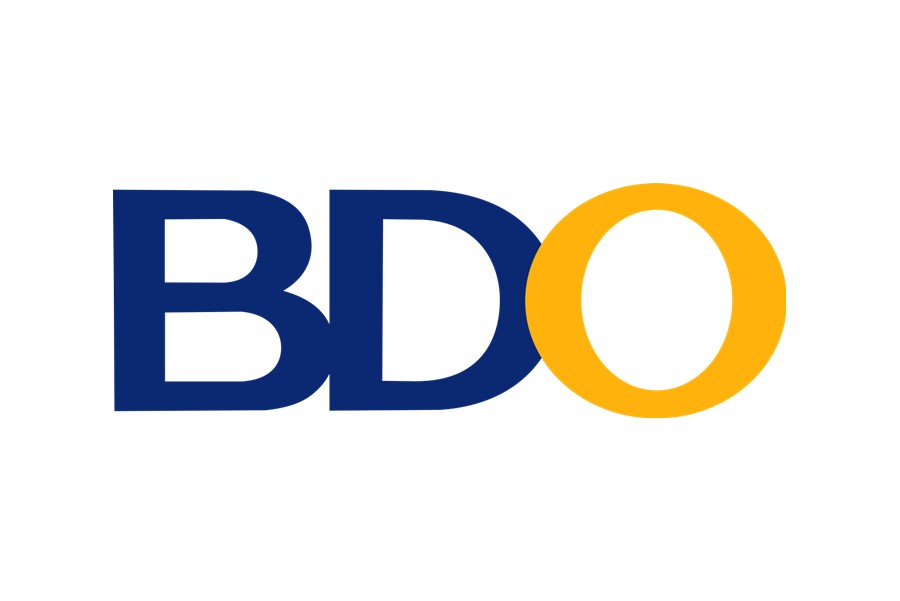 Cebu Banco De Oro (BDO) Branches & ATM Machine Locations
You can check out the list of BDO branches that you can find and visit Cebu City, as well as the respective address, telephone numbers, and office hours. To make it easier for you to search for the banks, just do a "CTRL+F" on your keyboard and type the branch name or location.
Branch: Cebu – Asiatown IT Park
Address: G/F TGU Tower, Salinas Drive corner J.M. Del Mar St., Asiatown IT Park, Apas, Cebu City
Office Hours: Monday to Saturday – 9:30 AM to 6:30 PM
Telephone: (032)238-9714, (032)479-9027, (032)238-9719
Fax: (032)238-9719
Branch: Cebu – Ayala Business Park
Address: Cebu Tower, Mindanao corner Bohol Avenue, Cebu Business Park, Cebu City
Office Hours: Monday to Friday – 9:00 am to 6:00 pm
Telephone:(032)238-8154, (032)238-8156, (032)238-8153
Fax: (032)238-8155
Branch: Cebu – Ayala Mall
Address: Stall R106 Ground Level, ACC Corporate Center, Ayala Center Cebu, Cebu Business Park, Cebu City
Office Hours: Monday to Sunday – 10:00 AM to 7:00 PM
Telephone: (032)412-1685, (032)239-0410, (032)239-0420
Fax: (032)238-7545
Branch: Cebu – Banilad
Address: Gov. M. Cuenco Avenue, Banilad, Cebu City
Office Hours: Monday to Saturday – 9:00 am to 6:00 pm
Telephone: (032)418-1468, (032)236-5155, (032)236-5156
Fax:(032)236-5163
Branch: Cebu – Bogo
Address: P. Rodriguez corner San Vicente St., 6010 Bogo, Cebu City, Cebu
Office Hours: Monday to Friday – 8:30 AM to 5:30 PM
Saturday – 8:00 AM to 5:00 PM
Telephone: (032)434-8900, (032)260-5724
AVAYA : 36760
Fax: (032)434-8619
Branch: Cebu – Borromeo
Address: Borromeo corner Magallanes St., Cebu City
Office Hours: Monday to Saturday – 8:30 am to 5:30 pm
Telephone: (032)256-3583, (032)256-3582, (032)412-3737, (032)255-6165
Fax: (032)253-8823
Branch: Cebu – Capitol
Address: Osmeña Blvd. Corner Ma. Cristina St., 6000 Cebu City, Cebu
Office Hours: Monday to Friday – 9:00 am to 6:00 pm
Telephone:(032)254-2803, (032)254-4643, (032)254-4654
Fax:(032)253-0659
Branch: Cebu – Consolacion
Address: G/F Annex Bldg., Fooda Saversmart, Consolacion, Cebu
Office Hours: Monday to Saturday
9:00 am to 6:00 pm
Telephone:(032)236-3369, (032)236-3368,(032)236-3367
Fax:(032)236-3366
Branch: Cebu Elizabeth Mall
Address: G/F Elizabeth Mall, Leon Kilat corner South Expressway Cebu City
Office Hours: Monday to Sunday – 9:30 AM to 6:30 PM
Telephone:(032)255-9971, (032)255-9769, (032)417-7900
Fax: (032)255-9970
Branch: Cebu – Escario
Address: Cebu Escario St. Cebu City
Office Hours: Monday to Friday – 8:30 AM to 5:30 PM
Telephone:(032)412-3779, (032)254-0482, (032)254-0408
Fax: (032)254-4305
Branch: Cebu – F. Gonzales
Address: F. Gonzales corner Magallanes St., Cebu City
Office Hours: Monday to Friday – 8:30 AM to 5:30 PM
Telephone:(032)253-7858, (032)253-2246, (032)253-6149, (032)254-4693, (032)416-5088
Fax: (032)253-2245
Branch: Cebu – F. Ramos
Address: 134 Borromeo Bldg., F. Ramos corner Arlington Pond, Cebu City 6000
Office Hours: Monday to Friday – 9:00 am to 6:00 pm
Telephone:(032)253-2549, (032)255-0959, (032)233-0001, (032)233-5767
Fax: (032)255-1515
Branch: Cebu – Fuente Circle
Address: Fuente Osmeña Rotonda, Cebu City
Office Hours: Monday to Friday – 8:30 AM – 5:30 PM
Telephone:(032)253-0535, (032)255-4034, (032)253-0549, (032)253-8920, (02)702-6000
Fax: (032)253-5686
Branch: Cebu – Gaisano Minglanilla
Address: UG/F Gaisano Grand Mall Minglanilla, Poblacion, Minglanilla, Cebu City
Office Hours: Monday to Saturday – 9:00 am to 6:00 pm
Telephone:(032)236-9641, (032)490-0396
Avaya : 52117
Fax:(032)505-2412
Branch: Cebu – Gorordo
Address: Gorordo Avenue, Lahug, 6000 Cebu City, Cebu
Office Hours: Monday to Friday – 8:30 AM to 5:30 PM
Telephone:
(032)231-3067, 233-5767, 233-0001
Fax:(032)231-4054
Branch: Cebu – Guadalupe
Address: R. Duterte corner V. Rama St., Guadalupe, Cebu City
Office Hours: Monday to Saturday – 8:30 AM to 5:30 PM
Telephone:(032)256-3907, (032)416-3059
Fax:(032)255-9765
Branch: Cebu – Insular Life Business Center
Address: G/F Insular Life Cebu Business Centre, Mindanao Avenue corner Biliran Roas, Cebu Business Park, Cebu City
Monday – Saturday – 9:30 AM to 6:30 PM
Telephone:(032)266-0971, (032)266-0973, (032)266-0972
Avaya local 52923
Fax: (032)266-0970
Branch: Cebu – J. Mall
Address: Unit 1 & 2 LGF, J Centre Mall, A.S. Fortuna St., Bakilid, Mandaue City 6014
Office Hours: Monday to Saturday – 9:30 AM to 6:30 PM
Telephone:(032)520-2610, (032)520-2612, (032)520-2613, 702-6000
Fax: (032)520-2610
Branch: Mactan – Lapu-Lapu GMC
Address: Unit 9, The Arcade, ML Quezon Highway, Brgy. Pajo, Lapu – lapu City, Cebu
Office Hours: Monday to Friday – 8:30 AM to 5:30 PM
Telephone:(032)340-8614, (032)340-8613
Fax:(032) 340 8611
Branch: Cebu Legaspi
Address: Legaspi corner Zamora St. Cebu City
Office Hours: Monday to Friday – 8:30 AM to 5:30 PM
Telephone:(032)256-2507, (032)256-2709, (032)253-1056, (032)266-8498
Fax: (032)412-1223
Branch: Cebu – Magallanes Plaridel
Address: Magallanes corner Plaridel St. 6000 Cebu City
Office Hours: Monday to Friday – 9:00 am to 6:00 pm
Telephone: (032)254–8467, (032)255-1729, (032)412-3398
Fax: (032)253-8572
Branch: Cebu – Mambaling
Address: Grand Orchard Commercial Bldg. C, Padilla St., Mambaling, Cebu City
Office Hours: Monday to Saturday – 9:00 am to 6:00 pm
Telephone:(032)262-4462, (032)414-6092, (032)414-6094
Fax: (032)261-8472
Branch: Cebu Mandaue – Subangdaku
Address: La Fuerza Compound, Subangdaku, Mandaue City, Cebu
Office Hours: Monday to Friday – 8:30 AM to 5:30 PM
Telephone:(032)343-6531, (032)343-6532, (032)422-6786
Fax: (032)343-6532
Branch: Mactan – EPZA 2
Address: Unit 204 NGA Bldg. 2, Pueblo Verde, MEZ II, Basak. Lapu lapu City
Office Hours: Monday to Saturday – 8:30 AM to 5:30 PM
Telephone:(032)341-5834, (032)341-1322,(032)341-5835, (02)702-6000, local 52839
Fax: (032)341-5833
Branch: Cebu – North Reclamation
Address: Block 20-A corner Port Centre Avenue & Juan Luna Avenue, North Reclamation Area, Cebu City
Office Hours: Monday to Friday – 8:30 AM to 5:30 PM
Telephone: (032)232-0321, (032)232-0322, (032)232-0323
Fax: (032)232-0329
Branch: Cebu Mandaue – North Road
Address: G/F North Road Plaza, National Highway, Labogon, Mandaue City, Cebu
Office Hours: Monday to Friday – 9:00 am to 6:00 pm
Saturday – 8:00 am to 5:00 pm
Telephone: (032)345-1024, (032)345-1090, (032)345-1017, (032)345-1018
Fax: (032)345-1061
Branch: Cebu – Osmeña
Address: JR Martinez Bldg., Osmeña Blvd., Sta. Cruz, Cebu City
Office Hours: Monday to Friday – 8:30 AM to 5:30 PM
Telephone: 032-253-8052, 032-253-5277, 032-412-0019
Fax: (032)253-6219
Branch: Cebu – Parkmall
Address: Units 29-31 Parkmall No. 168 Ouano Avenue, Mandaue Reclamation Road, Mandaue City, Cebu
Office Hours: Monday to Saturday – 9:30 AM to 6:30 PM
Telephone:(032)236-3421, (032)236-3422
Fax: (032)236-3423
Branch: Cebu – Plaridel
Address: 21 Dy Bldg., Plaridel St., Cebu City
Office Hours: Monday to Saturday – 8:30 AM to 5:30 PM
Telephone: (032)256-1478, (032)256-1479, (032)256-1470
Avaya : 39615
Fax: (032)256-1470
Branch: Cebu – Tabo-an
Address: T. Abella St., San Nicolas Central, 6000 Cebu City
Office Hours: Monday to Saturday – 8:30 AM to 5:30 PM
Telephone:(032)261-4421, (032)261-4422, (032)261-4423, (032)261-1377
Fax: (032)261-1378
Branch: Cebu – Tabunok
Address: PBS Bldg. 2688 National Highway Tabunok Talisay, Cebu City
Office Hours: Monday to Saturday – 8:30 AM to 5:30 PM
Telephone:(032)273-6643, (032)273-6644, (02)702-6000, local 52186
Fax: (032)491-7456
Branch: Dumaguete – Colon
Address: Colon St. fronting Bldg. V of City, Public Market, Poblacion 003, Dumaguete City
Office Hours: Monday to Friday – 8:30 AM to 5:30 PM – Saturday – 8:00 AM to 5:00 PM
Telephone:(035)255-4462, (035)422-7513, (035)225-5022, (035)255-7660, (02)702-6000, local 52830
Fax: (035)225-4462
Branch: Mactan – EPZA 1
Address: Mactan – EPZA Compound, 6000 Lapu-lapu City, Cebu
Office Hours: Monday to Friday – 8:30 AM to 5:30 PM
Telephone:(032)340-3700, (032)340-0385, (02)702-6000, local 52838
Fax: (032)340-3912
Branch: SM City Cebu
Address: SM City Cebu, North Reclamation Area, Cebu City
Office Hours: Monday to Sunday – 10:00 AM to 7:00 PM
Telephone:(032)231-4053, (032)231-2082, (032)232-0773
Fax: (032)232-0774
Branch: SM City Cebu B
Address: UG/F The Northwing- SM City Cebu, North Reclamation Area, San Jose dela Montaña corner M.J. Cuenco Avenue, Cebu City
Office Hours: Monday to Sunday – 10:00 AM to 7:00 PM
Telephone:(032)231-2182, (032)231-3335, (032)231-0602
Fax: (032)233-1412
Branch: SM City Consolacion Cebu
Address: G/F SM City Consolacion Cebu, Cebu North Road, Brgy. Lamac, Consolacion, Cebu
Office Hours: Monday to Sunday – 10:00 AM to 7:00 PM
Telephone:(032)260-0033, ,(032)260-0032, (032)260-0034
Fax: (032) 423-4370
Branch: Cebu – Carcar
Address: Dr. Jose Rizal St., Barangay Poblacion, Carcar City, Cebu
Office Hours: Monday – Saturday – 08:30 – 05:30
Telephone: (032) 272-0639, 272-0726, 487-7284, 487-7295
Avaya: 39921
Fax: (032) 487-7284
Branch: Cebu – Colon
Address: 279 Colon St., Brgy. Kalubihan, Cebu City
Office Hours: Monday to Saturday – 09:00 AM – 06:00 PM
Telephone: (032) 231-4215 231-4216 231-4217 231-4218
Avaya : 33488
Fax: (032) 231-4216
Branch: Cebu – A.C. Cortes
Address: Units 1-4 Ibabao Square, A. Cortes Avenue, Brgy. Ibabao, Mandaue City, Cebu
Office Hours: Monday to Saturday – 08:30 AM – 05:30 PM
Telephone: (032) 348-0044, 348-0099, 348-0133, 348-0166
Avaya : 33489
Fax: (032) 348-0166
Branch: SM Seaside City Cebu A
Address: LG/F SM Seaside City Cebu, Brgy. Mambaling, South Road Reclamation Area, Cebu City
Office Hours: Monday to Sunday – 10:00 AM to 07:00 PM
Telephone:(032)367-7358, 367-7350, 367-7348, 367-7347
Avaya : 41369
Fax: 032-367-7350
Branch: SM Seaside City Cebu B
Address: 2/F SM Seaside City Cebu, Brgy. Mambaling, South Road Reclamation Area, Cebu City
Office Hours: Monday to Saturday – 10:00 AM to 7:00 PM
Telephone: (032) 888-0094; 888-0036; 888-0051; 340-7101;
avaya local 41900
Fax: (032) 888-0051
Branch: Cebu – CityMall Danao
Address: T-10-12 CityMall Danao, Olivar Sr. Extension corner F. Ralota St., Brgy. Poblacion, Danao City, Cebu
Office Hours: Monday – Saturday – 09:00 AM – 06:00 PM
Telephone: (032)260-5203, 346–8960
Fax: (032) 260-5177
Branch: Cebu – F. Cabahug
Address: Unit 10 Northwood Square, F. Cabahug St., Brgy. Kasambagan, Panagdait, Cebu City
Office Hours: Monday – Saturday – 08:30 AM – 05:30 PM
Telephone: (032) 256-4363, 256-2806, 256-4361, 256-2865
Fax: (032) 256-2806
Branch: Cebu Mandaue – A.S. Fortuna
Address: RKD Bldg., 867 A.S. Fortuna St., Brgy. Banilad, Mandaue City Cebu
Office Hours: Monday – Friday – 08:30 AM – 05:30 PM
Telephone:(032)343-3497, (032)343-7095, (032)416-2044
Fax: (032)343-3498
BranchL: Cebu Mandaue – M.C. Briones
Address: M.C. Briones St. , National Highway Brgy. Bakilid, Mandaue City, Cebu
Office Hours: Monday – Friday- 08:30 – 05:30
Telephone: (032)345-5993, (032)346-2180
Fax: (032)346-2043
Branch: Cebu Mandaue – U.N. Avenue
Address: The North Park, U.N. Avenue, Brgy, Alang-Alang, Mandaue City, Cebu
Office Hours: Monday – Saturday – 08:30 AM – 05:30 PM
Telephone: (032) 238-7038, 238-7022, 238-7020, 238-7033
Fax: (032) 238-7020
Branch: Mactan – Pajo National Highway
Address: Hofuna Cresente Building, 2783 ML Quezon National Highway, Sangi, Pajo, Lapu-Lapu City
Office Hours: Monday – Saturday – 09:30 AM – 06:30 PM
Telephone: (032) 340-,340-1648, 340-1728
Fax: (032) 340-1550
Branch: Cebu – Philam Life Center
Address: Units 6 & 7, Philam Life Center, Cardinal Rosales Avenue corner Samar Loop, Cebu Business Park, Brgy. Luz, Cebu City
Office Hours: Monday to Saturday – 09:00 AM to 06:00 PM
Telephone: (032) 266-7949; 266-7955; 266-7964; 266-7972
Fax: (032) 266-7972
—————————
The official website of the Banco De Oro is https://www.bdo.com.ph