One of the places that I would recommend going to if you want to have fast-stable internet speed in Cebu is going to Tom n Toms Coffee. This cafe is a Korean-based shop where people will enjoy their time by having coffee, smoothies, bagels, pretzels and many more. The location is at APM Centrale, near SM City Cebu.
I normally bring my laptop during different times of the day in order to work on online tasks. As a freelancer in Cebu, it can be tough to find a reliable spot to stay for long hours.
So to all freelancers, digital nomads, start-ups, virtual assistants, and other people relying on the internet for their work, the best coffee shop to visit in Cebu is Tom N Toms.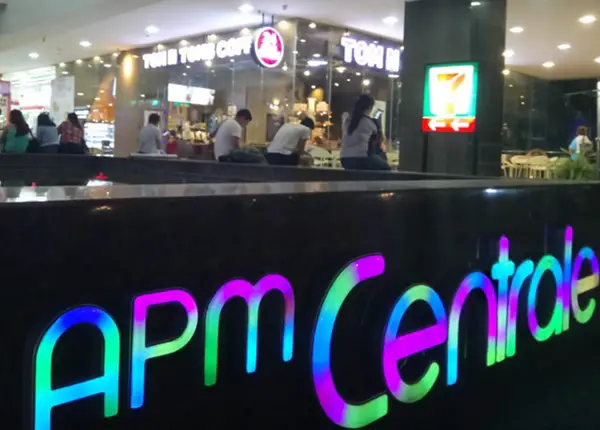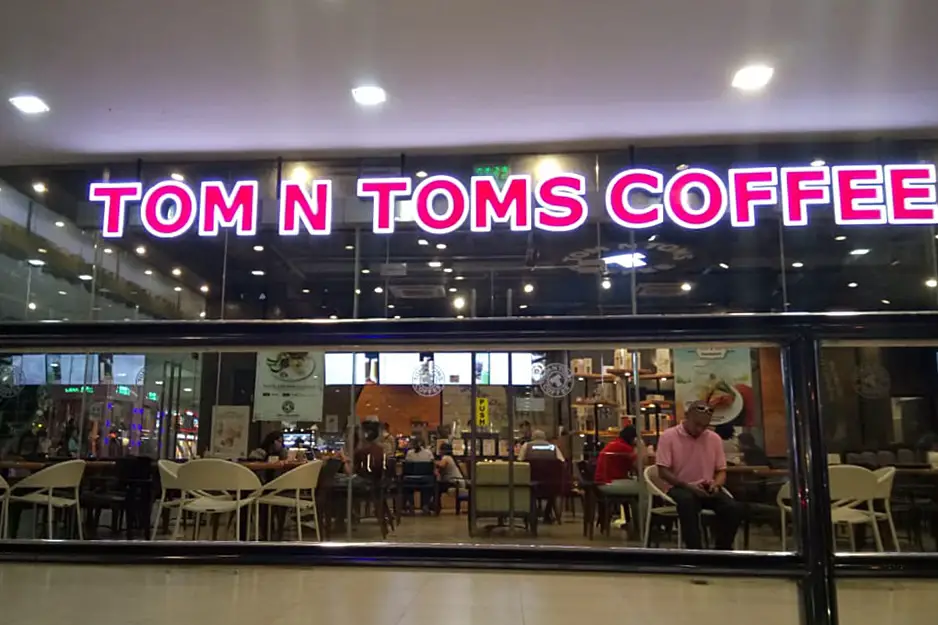 Tom n Toms Cafe at APM Centrale – Fast WiFi Internet Connection Coffee Shop in Cebu
The reason why I like to spend my time working in this place is due to having a good internet connection. There may be many options to go and visit, but as of this writing, I'm perfectly fine here, let me tell you why:
When I said the best "Wi-Fi Cafe", I'm saying that their connection is from average and up. The cafe has 3 internet line connections, they name it (TomNToms Coffee Line 1, TomNToms Coffee Line 2 and TomNToms Coffee Line 3).
Isn't it good? Feeling safe if one connection is down, you can just connect to a different line. Worst case scenario? If All lines are down, make sure to bring a backup, like a pocket wifi or using your mobile phone's data.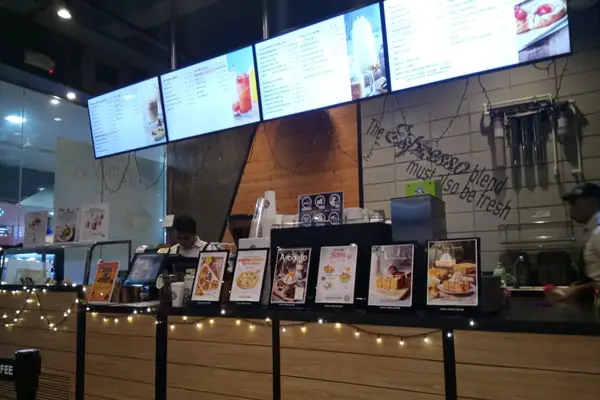 Food and Drink Menu Options
As for the menu, they have a wide variety of food and drinks you can order. They have meals if you fancy eating a heavy meal to satisfy your cravings. Their beverage will differ from caffeine or non-caffeine.
If you want hot or cold you may choose as well. And you may also order a "set", where you can choose the type of pastry like pretzels or bagels and matched it with a hot or cold drink.

Ambience
The cafe's set up is nice. They have different types of tables and chairs where it will suit your comfort. They have a mini tower where it showcases their product brand, this structure is filled with different types of mugs and souvenirs you may want to buy.
And they have a business class section, in case you want to have a casual meeting with your co-workers.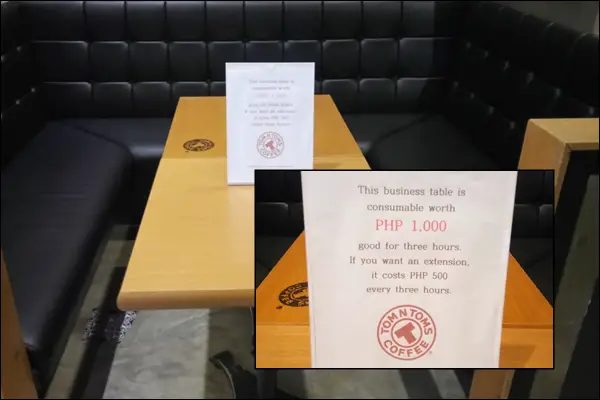 There are a few other cafes offering fast WiFi, but you may need to get a coupon from the counter every 2 hours, or that you may share the internet with plenty other people. Based on my budget, this is the most cost-effective location if you want to work continuously in a Cebu coffee shop.
Do you have other ideas on which place is better? Please do let me know as I'm also scouting for other places to add and feature.
Contact Info and Address
Address: APM CENTRALE, ANDRES SORIANO AVE JR AVE, Cebu City, Cebu
Hours: Open 24 hours
Phone: (032) 261 0798
Google Map Location
Below is a map guide in case you plan to visit Tom n Toms in AP Centrale, to give you a better idea where it is located.