I met with a couple of my friends at Ayala Center Cebu as it has been awhile since we last saw each other. We decided to eat at S&R pizza restaurant located at the 4th floor of the mall's new wing area.
We initially planned on dining at Pizza Republic but at the time, the shop had some metal chains and was temporary closed, so we ended up at S&R.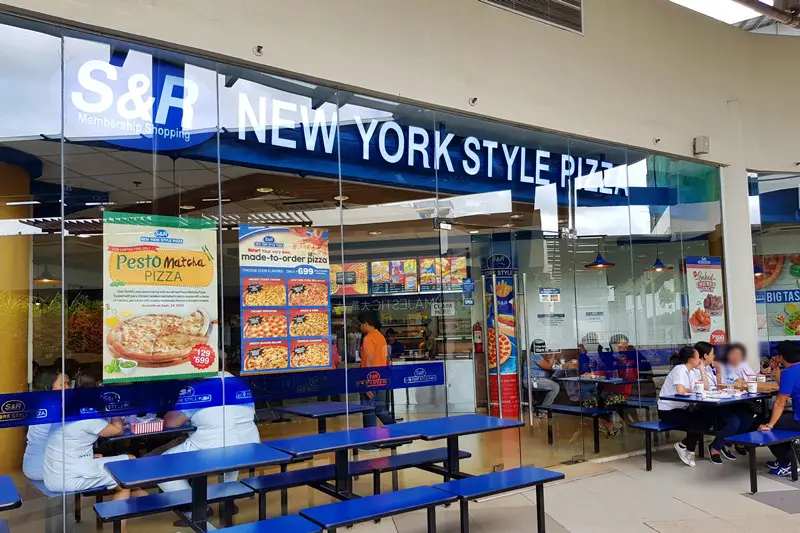 S&R in Ayala Terraces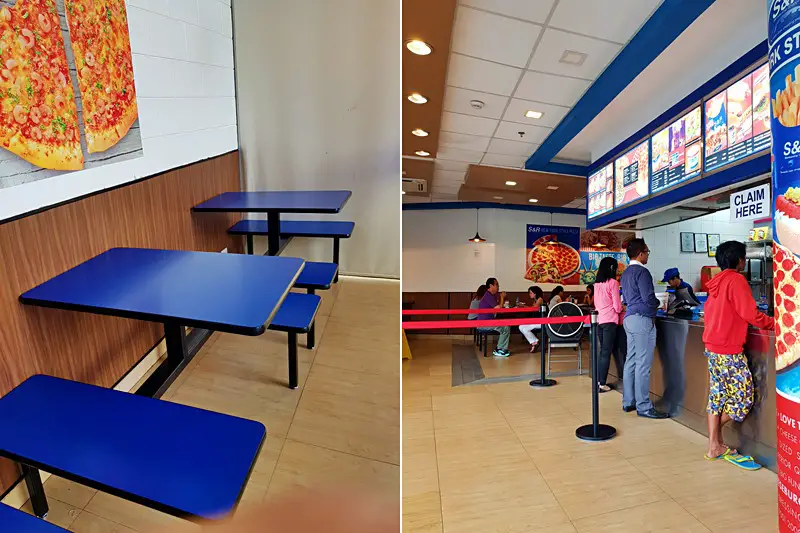 inside the store
S&R Pizza in Cebu Ayala Center
For those of you who might not be familiar with this place, S&R is a membership shopping warehouse that offers a variety of imported goods and products. Their main grocery store is located at Subangdaku, Mandaue.
One of the features aside from the shopping experience from their warehouse is their S&R food service where their New York Style Pizza has become a hit for Cebuanos.
They have since opened the S&R New York Style Pizza branches in SM City Cebu, Ayala Center Cebu, Cebu Business Park, etc.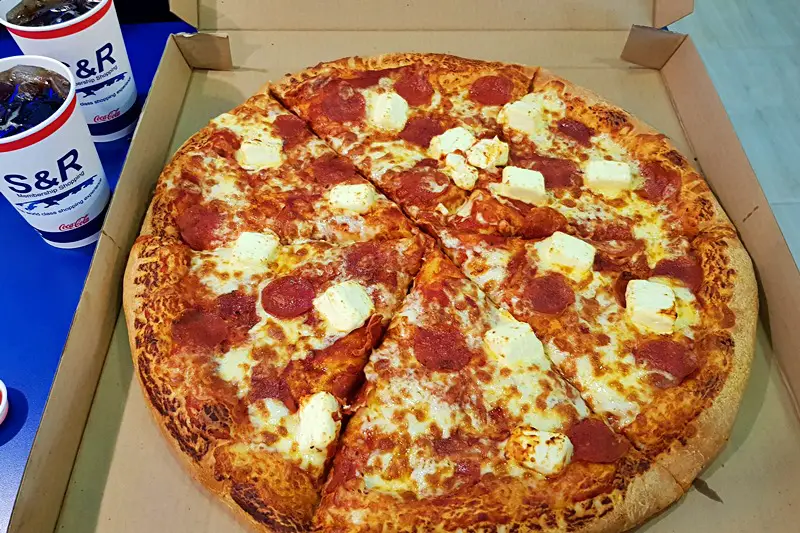 Creamy Pepperoni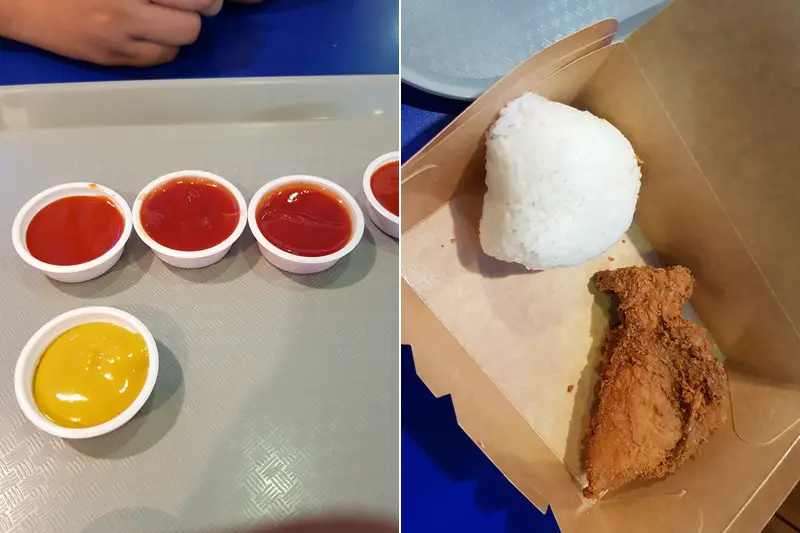 sauces – chicken
The shop interior is basic, covered in blue benches and an industrial-type design. The main highlight is the food and given how picky Cebuanos are with restaurants, S&R has proven to be quite marketable to the residents.
S&R is known for their huge slices and since we're such a big fan of pizzas, we ordered a whole box even if there were only three of us eating the whole thing.
Aside from pizzas, they also serve calzones, baked rolls, hotdogs, fries, chicken and burgers.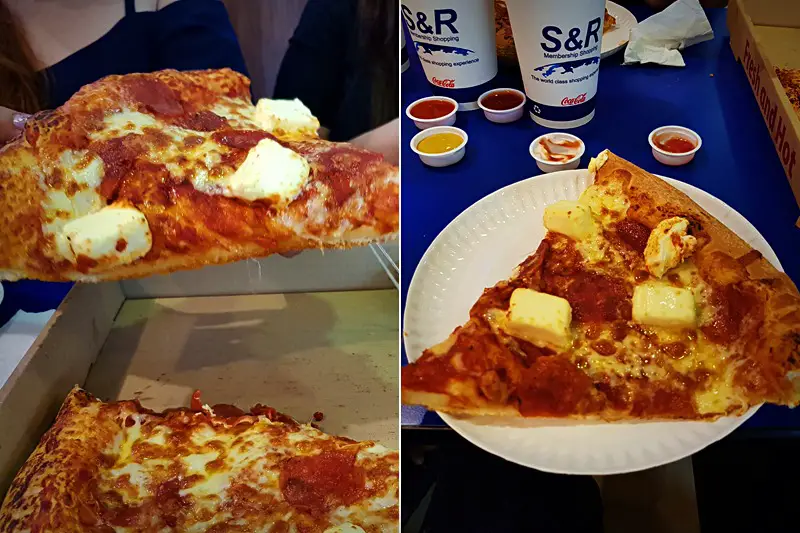 creamy pepperoni topping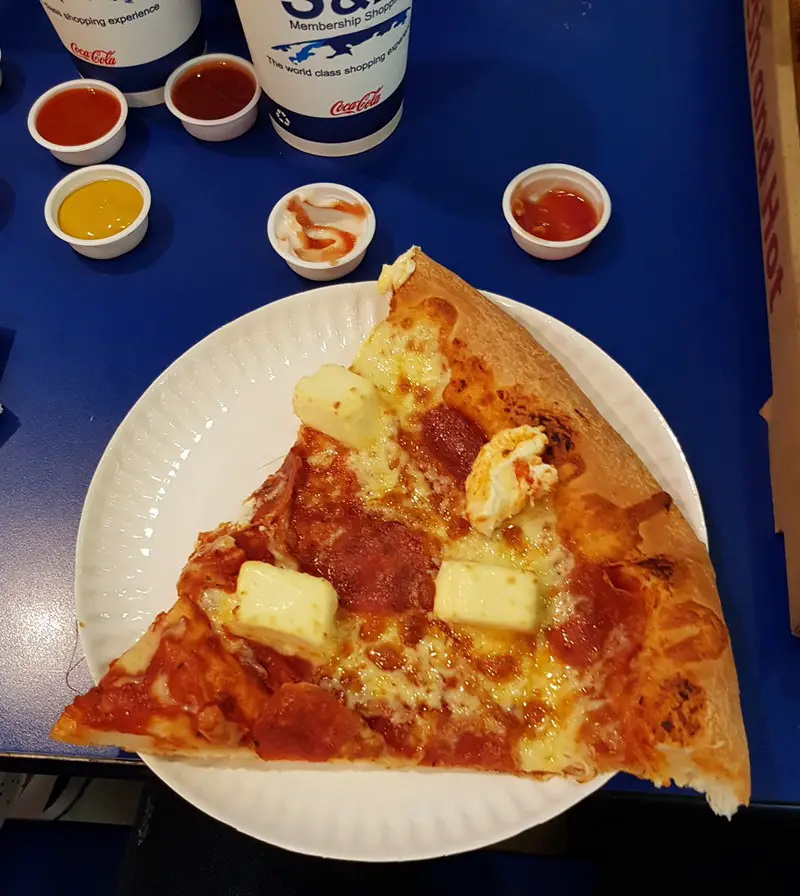 slice of this huge pizza
We ordered the Creamy Pepperoni. Personally, I was not much of a fan of the topping, as I felt the cheese was a lot, and I couldn't taste much of the pepperoni slices.
However, I am still satisfied with the fresh and hot pizza. I have tried the other toppings before (Meat all the Way) which was so much better.
I would like to visit the store again and try the other toppings.
Opening Hours: 10am to 9pm
Contact Information
S&R New York Style Pizza – Ayala Cebu
Address: 4th floor The Terraces, Ayala Center Cebu, Archbishop Ave, Cebu City, 6000 Cebu, Philippines
Telephone Number: +63 932 505 7057
Google Map Location
Below is a map guide of Ayala Center Cebu in case you are planning to visit this S&R Pizza shop: