After our late lunch at S&R New York Style Pizza, my friends and I were looking for a place to have dessert. We were ready to look for some cake and ice cream shops in Ayala, but we didn't walk that far as we found Cold Stone Creamery withing a few meters away.
Cold Stone is a popular ice cream chain abroad which offers a variety of flavors and creations which you can design on your own. These ice cream creations are hand-mixed on a granite slab and combined in front of you by their trained staff.
In some branches abroad, they have been known for "throwing" ice cream as part of their amusing tricks.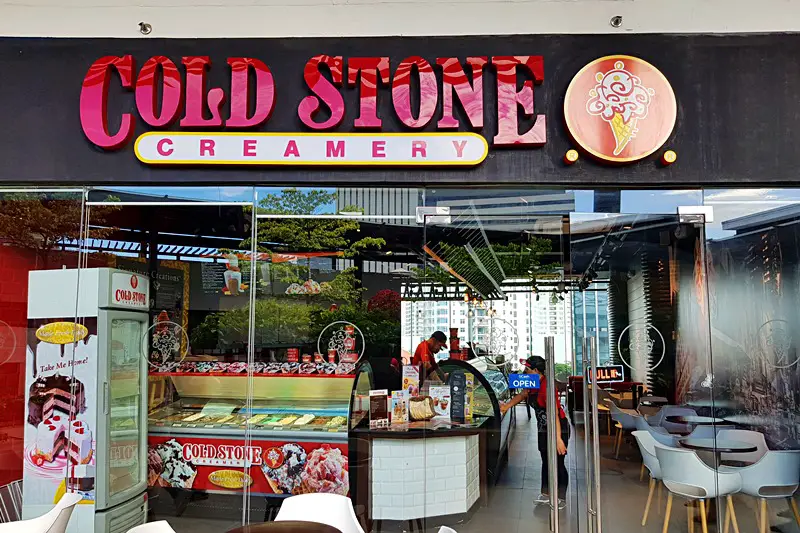 Cold Stone Creamery store in Ayala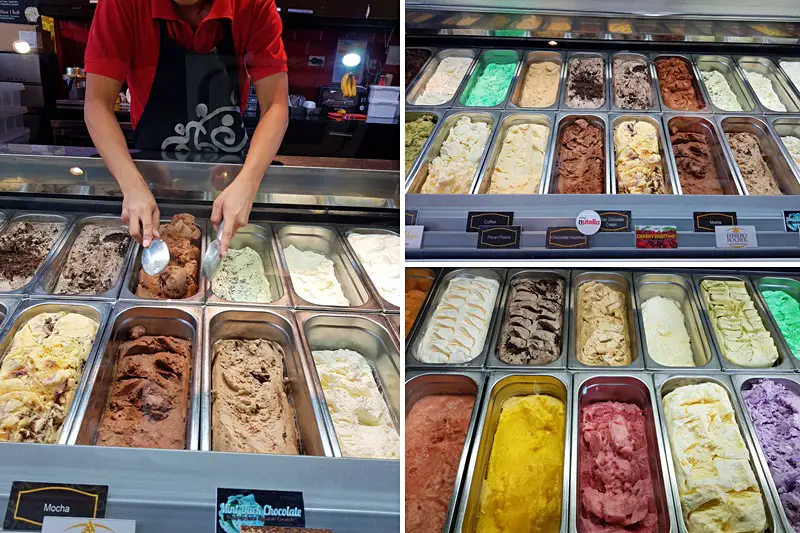 plenty of flavors to choose from, but you can order one of their best-seller creations
Ice Cream at Cold Stone Cebu Ayala
It wasn't very busy when we dropped by the place so we were able to take time and admire the selection of flavors.
Whenever I eat here, I try to check out other flavors, but somehow, I seem to always end up choosing their "Cheesecake Factory" signature creations.
Aside from ice cream, they also offer shakes and ice cream cakes. It was a great way to introduce friends to this brand especially since this was their first time to try it.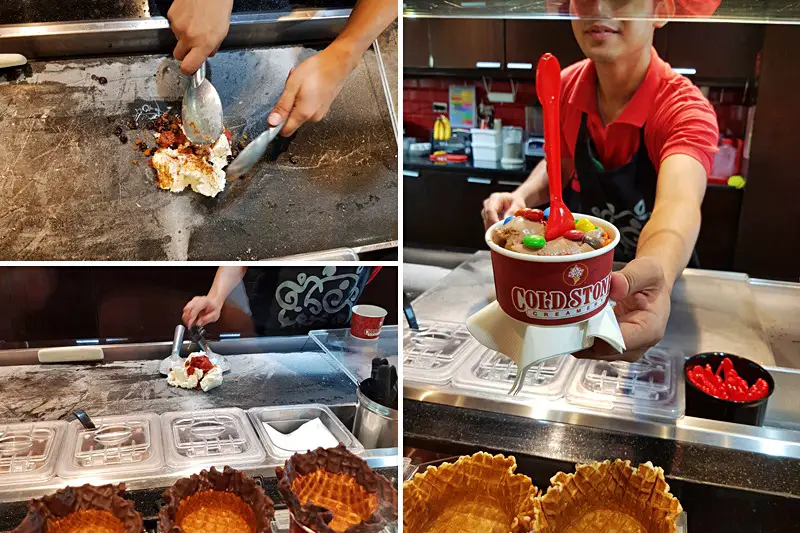 creating the signature Cold Stone ice cream in granite table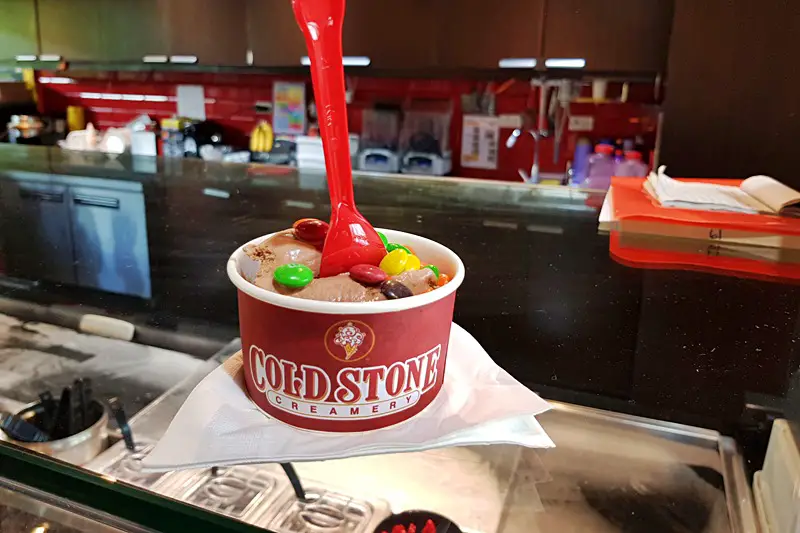 ice cream!
My friends were quite amused with the selection and the fun way the staff would throw the dessert. They told me that I have to catch the cup of ice cream they just created. I was lucky to have caught it.
We sat in one of the sofas near the window which offered a view of Cebu Business Park.
photo of Cebu Business Park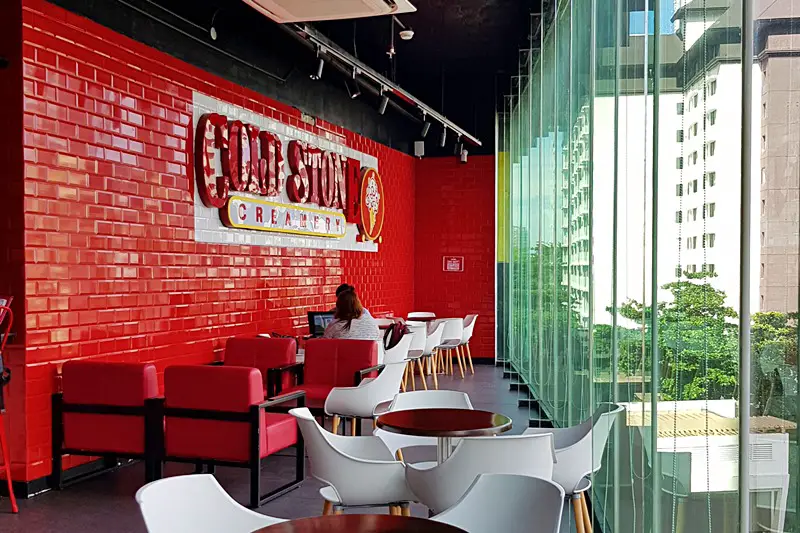 Cold Stone – Red-bricked wall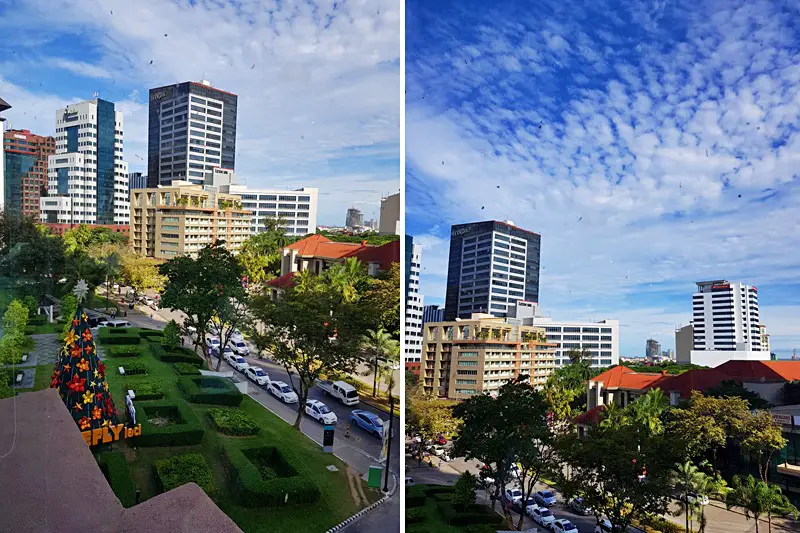 view of Cebu Business Park from the ice cream parlor
I'm a fan of their ice cream and one thing I would like them to have though, is to expand their drink selection at least to include some hot tea and other beverages.
I'm not sure if there are other Cold Stone Cebu branches in the city but it would be great if they could expand further.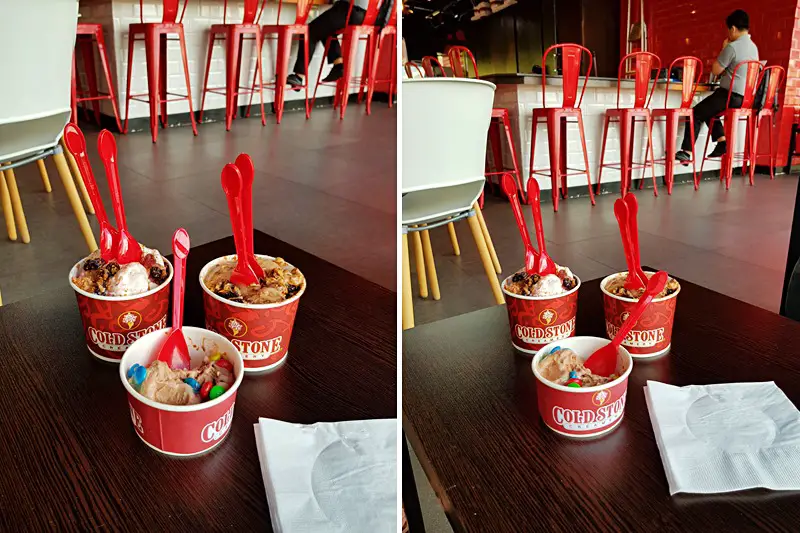 our Cold Stone Signature Creations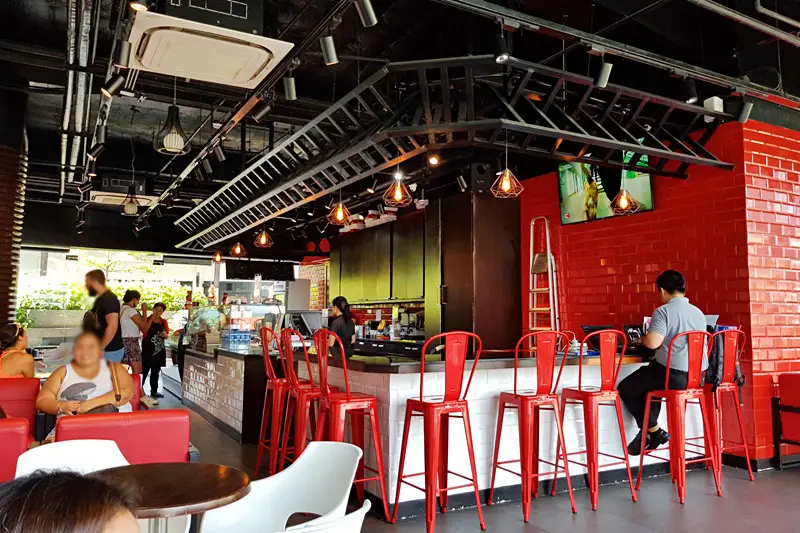 inside the shop in Ayala
Contact Information
Address: Level 4 Expansion Aream Ayala Center Cebu
Telephone Number: 32-410-6744
Facebook: .facebook.com/coldstonecebu
Instagram: instagram.com/coldstonecebu
Google Map Location
Below is a map guide of Cold Stone in Ayala Cebu: