My brother just finished his shift at work and we wanted to look for a place to eat and talk. He said that he loves pizza so we tried searching for a pizza restaurant in Robinsons Galleria (where his office is located), but we could not find any pizzeria in this new mall so we ended up hiring a taxi to take us to SM City Cebu.
We arrived in Shakey's about 8pm and at the time, the shop was undergoing some renovation so some parts were not accessible. But we were glad to have found a table available for us to sit and dine.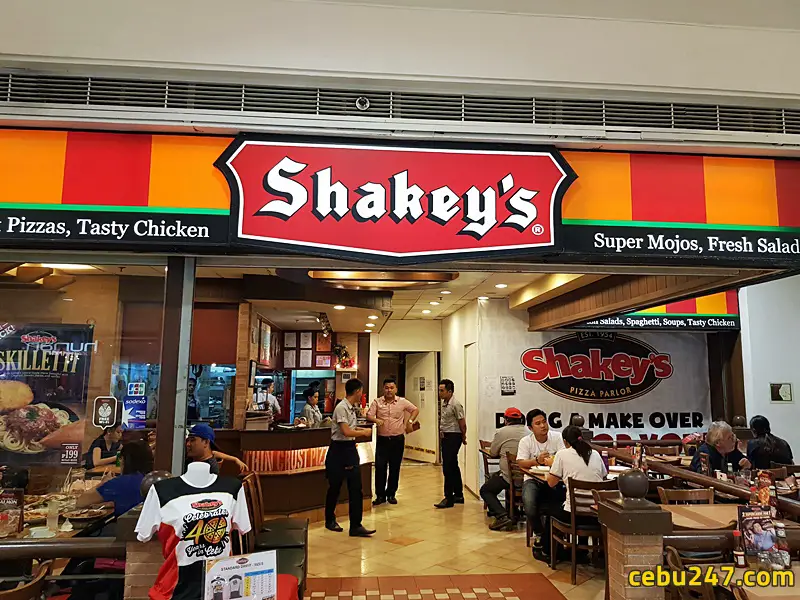 Shakey's restaurant in SM
Family Meal Deal Menu
Shakey's Pizza and Pasta Dinner at SM Cebu
Shakeys is a casual dining pizza restaurant best known for their pizzas and mojo potatoes. I know that this is what I'm always looking for whenever I dine in this restaurant.
We ordered a meal for 5 to 6 people and the Family Meal seems to be the best option given that we wanted some mojos, carbonara pasta plus some chicken (on top of the pizza of course).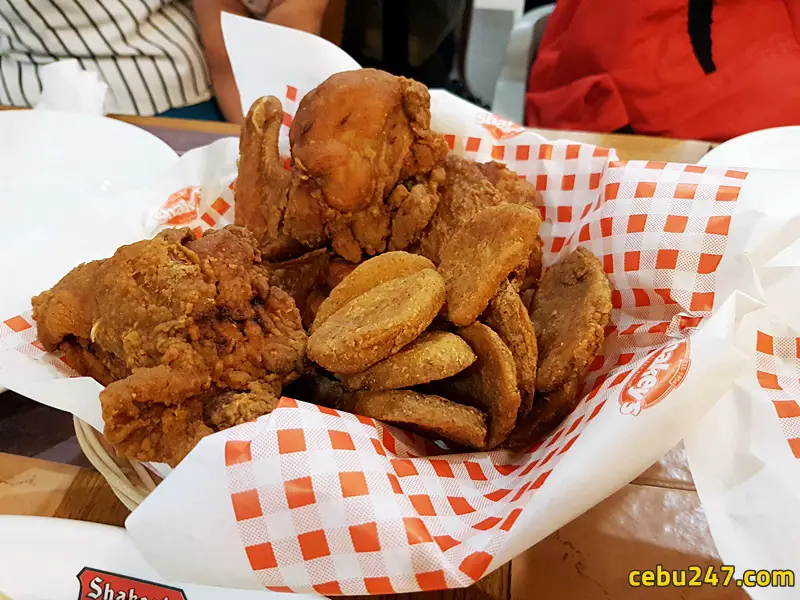 Chicken n Mojos!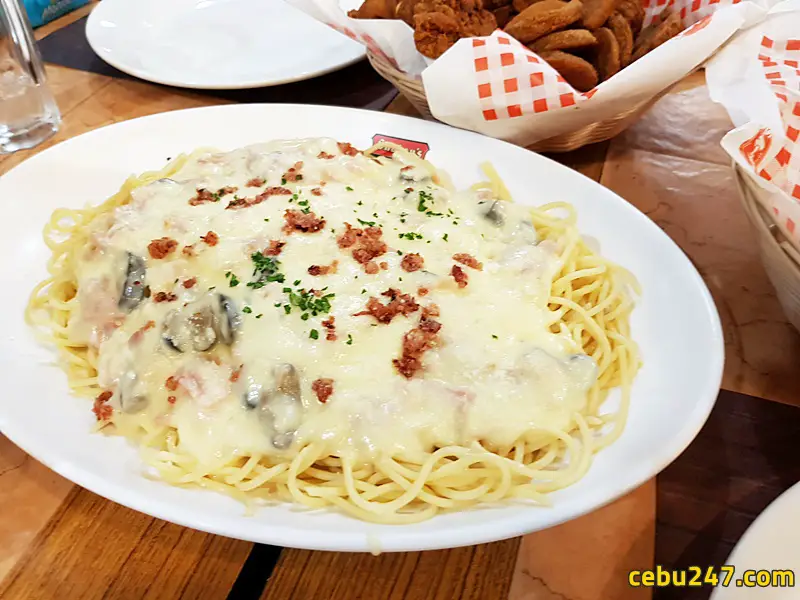 Carbonara pasta
Family Meal Deal 2 at 1481 Php  (good for 5-6 persons)
Skilletti Plater or Solo Pack (we chose Spaghetti Carbonara)
Choice of Any Large Pizza
Buddy Pack Chicken 'n' Mojos (with 5 pieces of Shakey's flavorful chicken)
1 Pitcher of House Blend Iced Tea
It was a satisfying meal and it was great that the staff helped us in choosing what would work best for our group that also offers value for our money.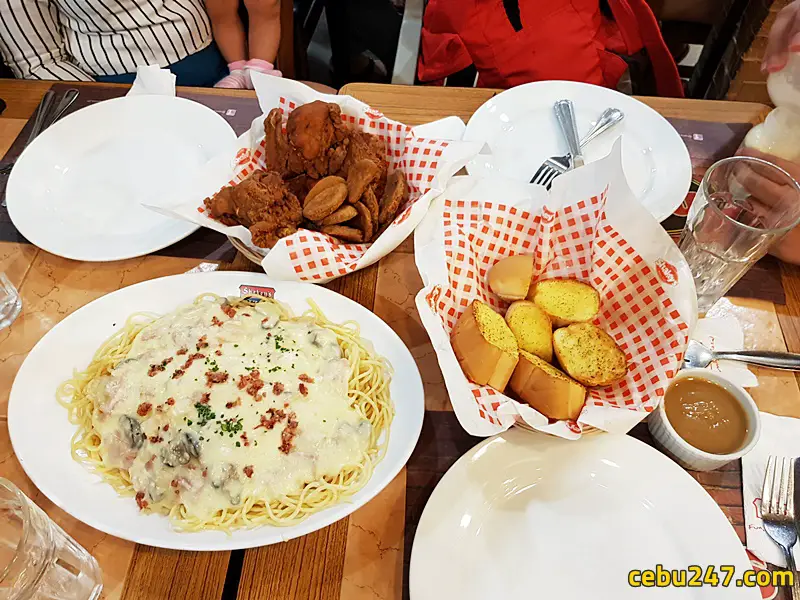 family meal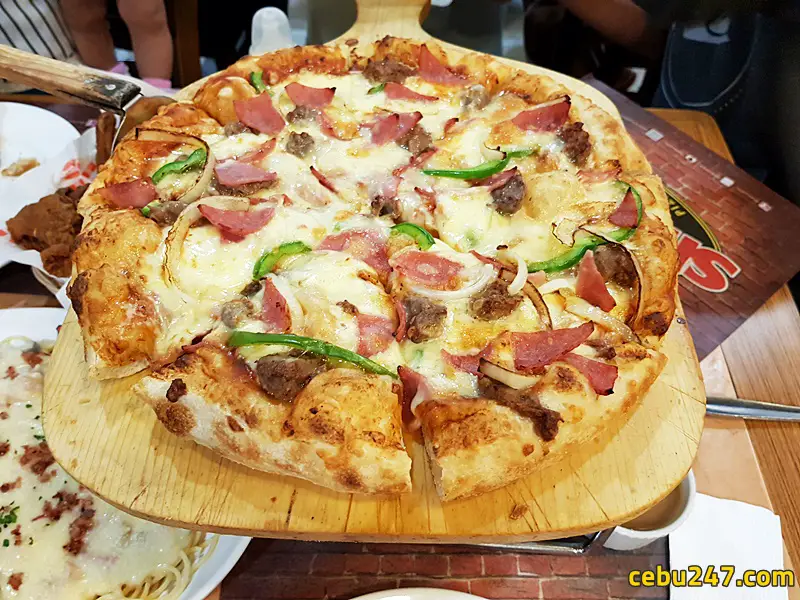 Manager's Choice – thick crust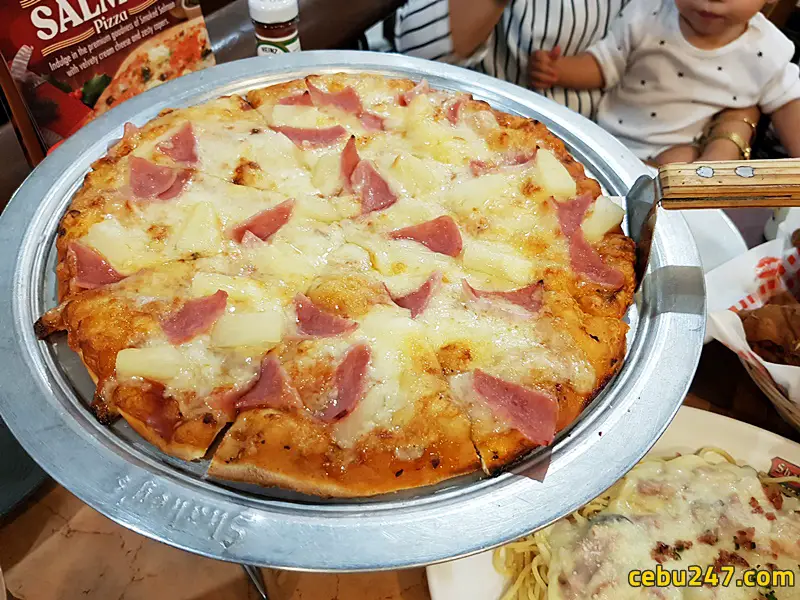 thin crust Hawaiian pizza
Supercard with 10% Discount Plus FREE Pizza on the Birthday Month
We also have a discount privilege card we acquired about a year ago and this gives us a 10 percent discount off our total bill. Great that we got a discount for our food.
Since it was also my brother's birthday, we were able to claim a free Large pizza (Hawaiian thin crust) which was a nice touch. We had a nice dinner of pizza and pasta and mojos. Everyone was satisfied.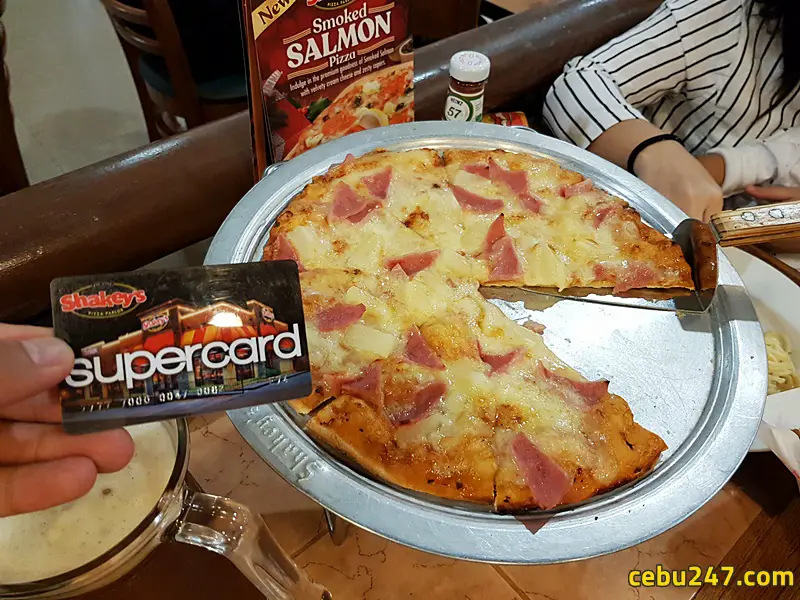 Supercard discount card – got our Hawaiian pizza free!
Shakey's has been around in the Philippines since 1975. Even if this is not a Filipino brand (it's based in the USA), this restaurant has been well-loved and received by many Pinoys.
During our visit, the staff were attentive, friendly and courteous. What I remembered was that one of our forks fell down the table and we were having difficulty reaching it. They immediately noticed the sound of the fork when it fell and responded by replacing it without the need to call their attention. It was great that they took the initiative to replace it.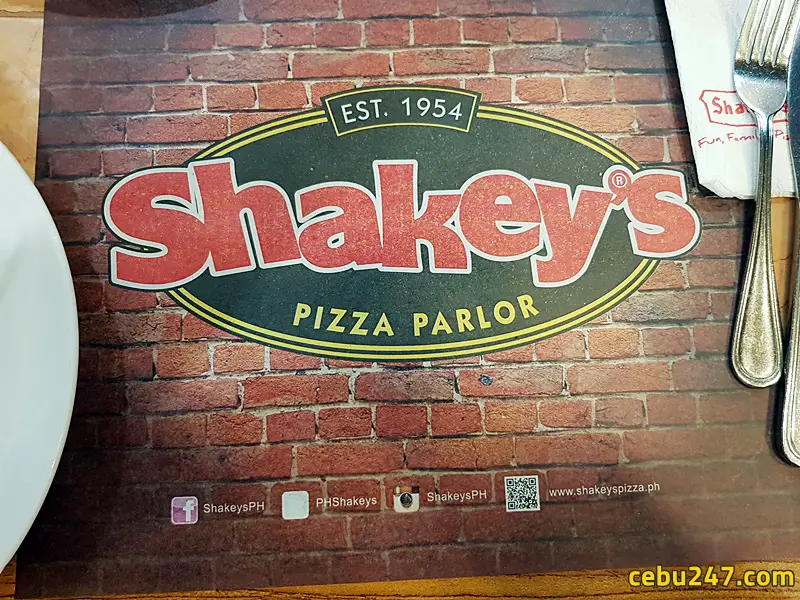 Shakey's pizza parlor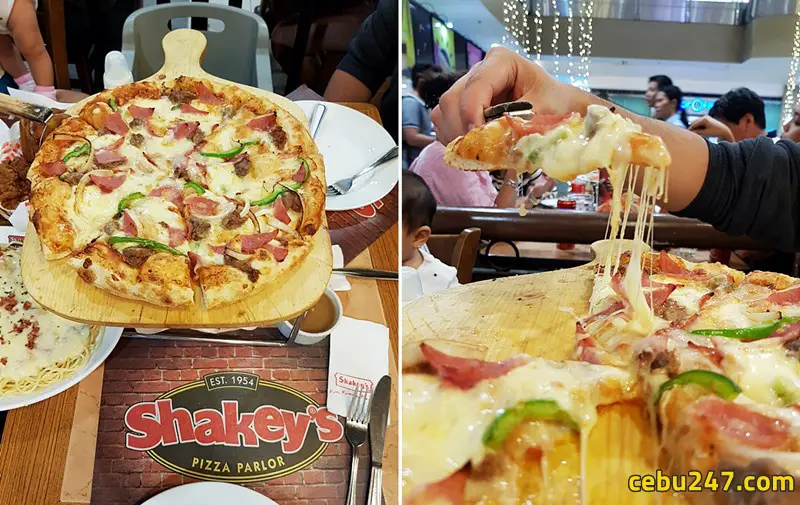 loving the pizza
Not sure when we will be back a Shakey's. We're happy we took advantage of the 10% discount and got a free pizza too. We can have something to eat the next day since we couldn't finish all the food. 🙂
Shakey's Pizza SM Cebu Contact Information
Address: Upper Ground Floor, SM City Cebu, North Reclamation Area, Cebu City, 6000 Cebu
Website: https://www.shakeyspizza.ph/
Contact Number: (032) 232 0701
Google Map Location
Below is a map guide in case you plan to visit this shop in SM Cebu: