On a Monday evening, my brothers and I had a group dinner at Choobi Choobi restaurant located at Robinsons Galleria mall, Cebu. Just like last week's Shakey's dinner, we met after our youngest brother finished his shift from work. His office is just located near the mall so we decided to hang out and have a meal.
We tried searching for a pizza place but couldn't find one. Robinsons Galleria is still a relatively new mall and even if there were number of shops already open, a pizza restaurant was not yet present. We settled for a store that offered Pinoy food at reasonable rates.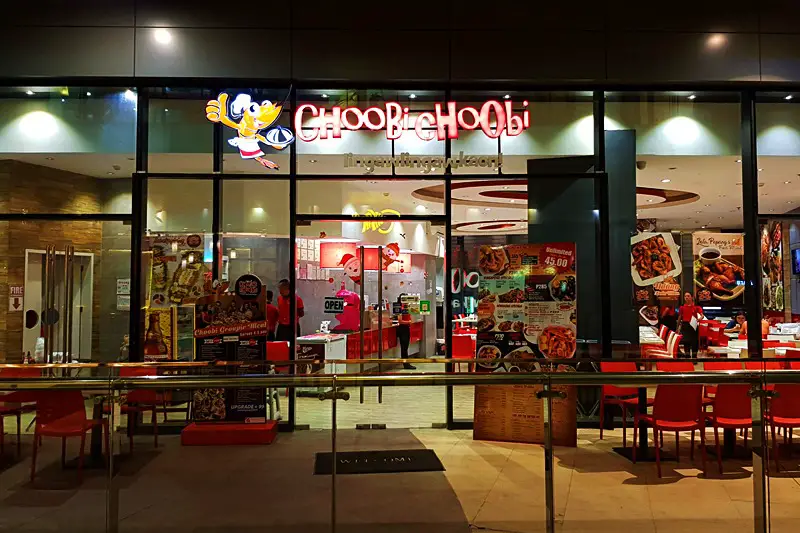 Choobi Choobi at the Veranda of Robinsons Galleria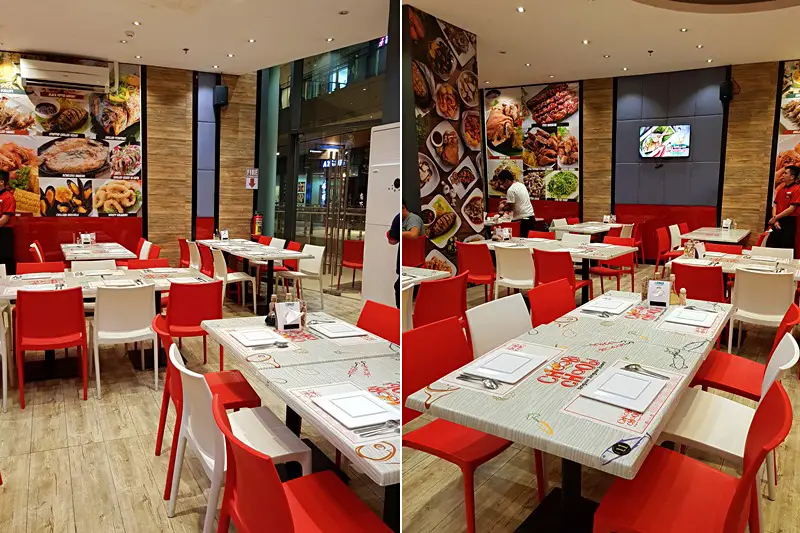 inside the restaurant
Choobi Choobi comes from the Fookien word which means "to enjoy", that's why the restaurant tagline says "Lingaw Lingaw Kaon!" This family restaurant offers mostly comfort Pinoy food.
They are proud in growing their own shrimps and claim to have the freshest and cheapest shrimps in the city. But aside from their shrimps, they have a few notable favourites including Crispy Pata,  Crispy Adobong Kanding, Lola Pepang's Fried Manok, Mama Pina's Fried Herbed Spring Duck, Stuffed Grilled Squid,  etc.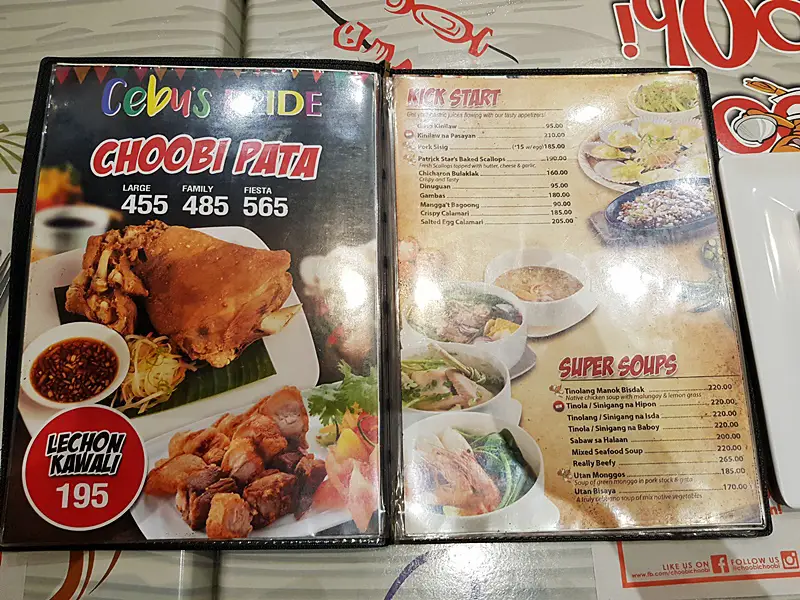 Choobi2x menu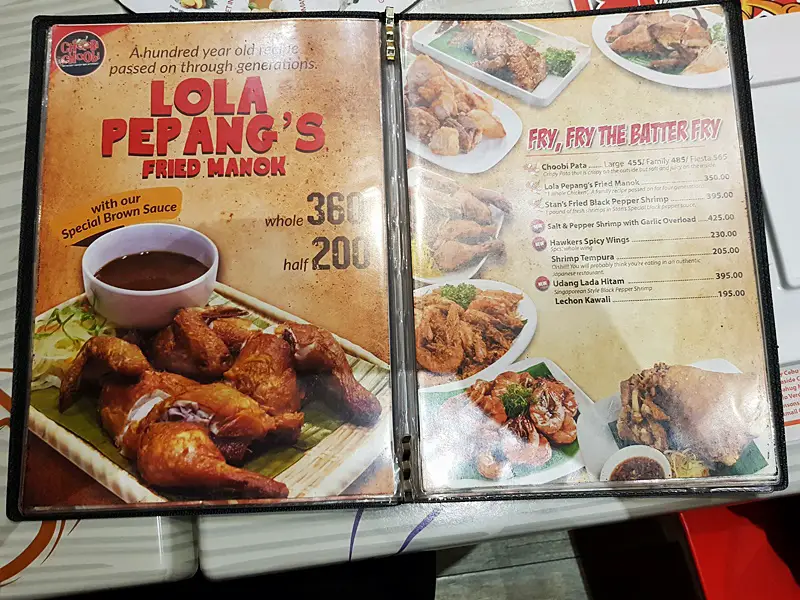 Choobi Choobi menu
Pinoy Food – Groupie Meal 2 at Choobi Choobi Cebu
While checking out their menu, we were a little lost as to which food items to order. They really have plenty of dishes which looked appetizing. In the end, we opted to order a meal for a group while adding a serving of crispy pata.
Below is the meal we ordered:
Groupie Meal 2 – 999 Pesos
– Utan Bisaya soup
– Patrick Star Extra Cheesy
– Krispy Kalamari
– Salted Fish Rice platter
– The Half-pounder – butter garlic
– Pancit Canton
Fruity Surprise – 130 Pesos
Choobi Pata Fiesa – 565 Pesos
Mango Shake – 110 Pesos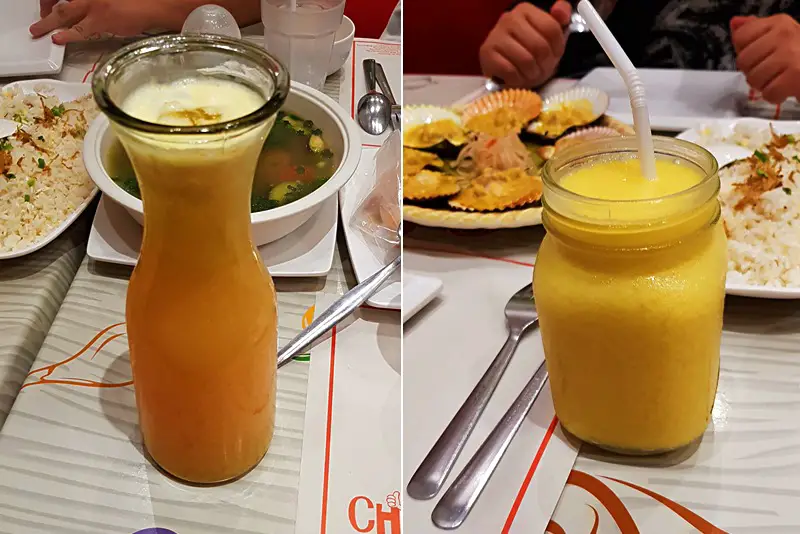 fruity pitcher drink and mango shake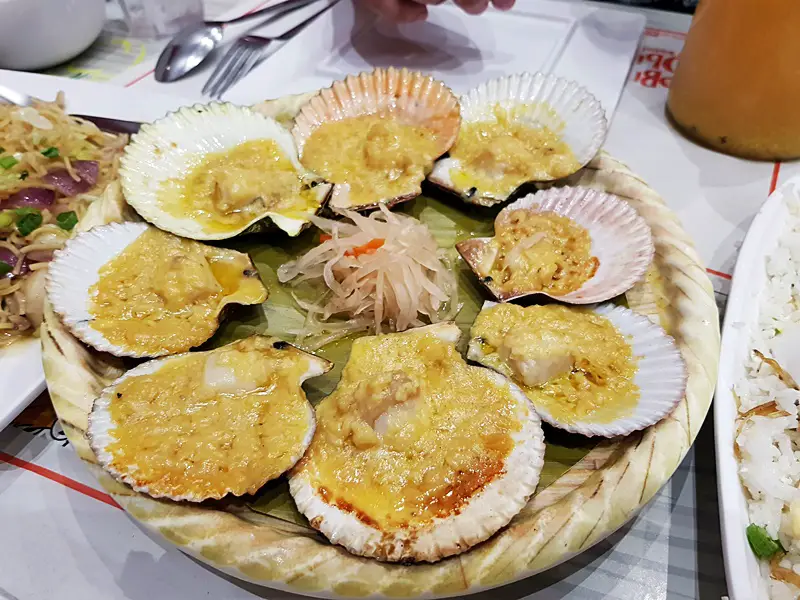 scallops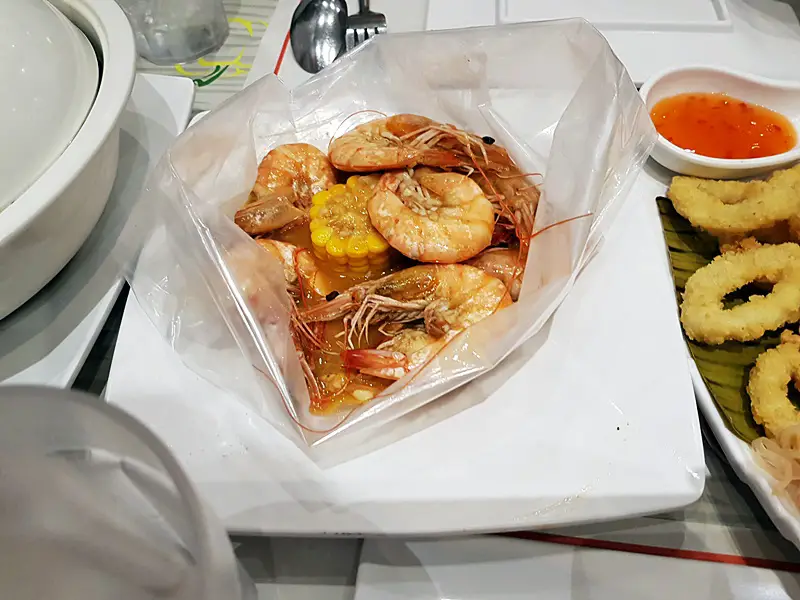 Shrimp in a bag
Among the food items we ordered, what really stood out for me were the crispy pata, fried calamari, shrimp in a bag, and the baked scallops. The soup was not bad too.
I was also happy with the fresh mango shake as it's been awhile since I drank fresh fruit shakes.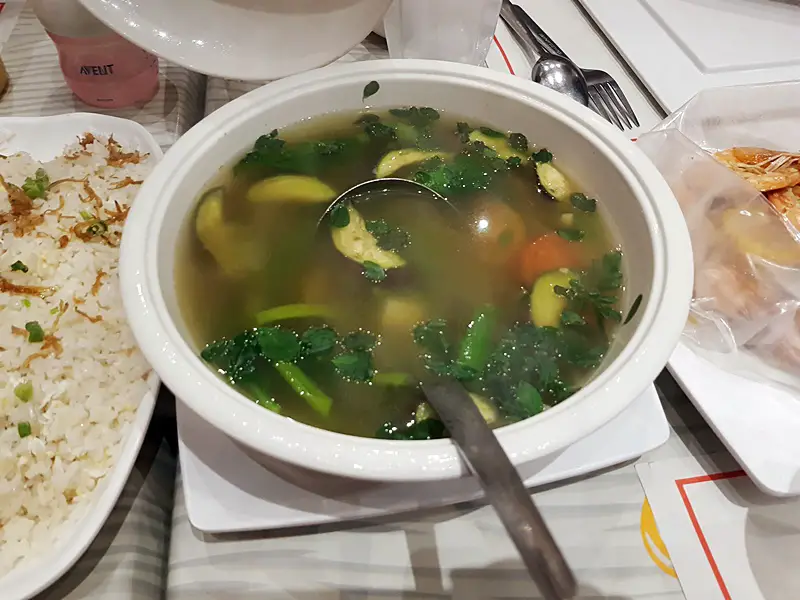 Utan bisaya soup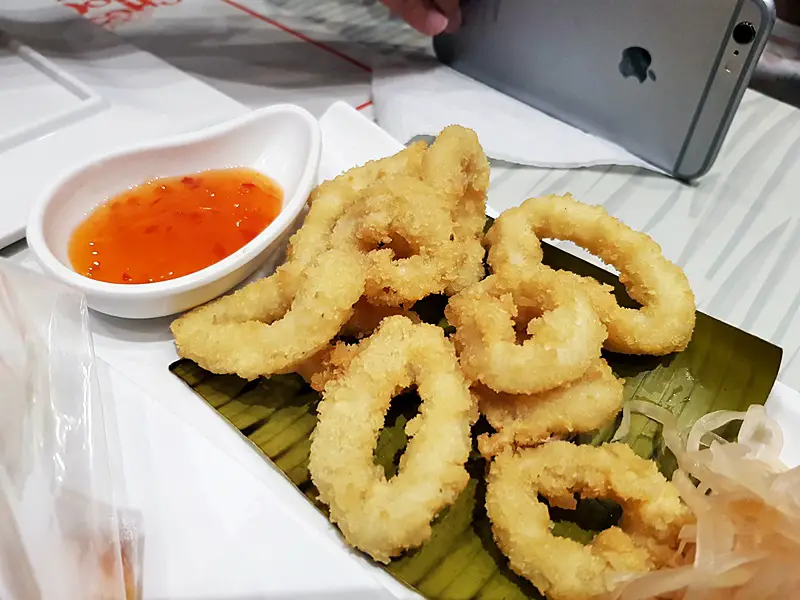 calamari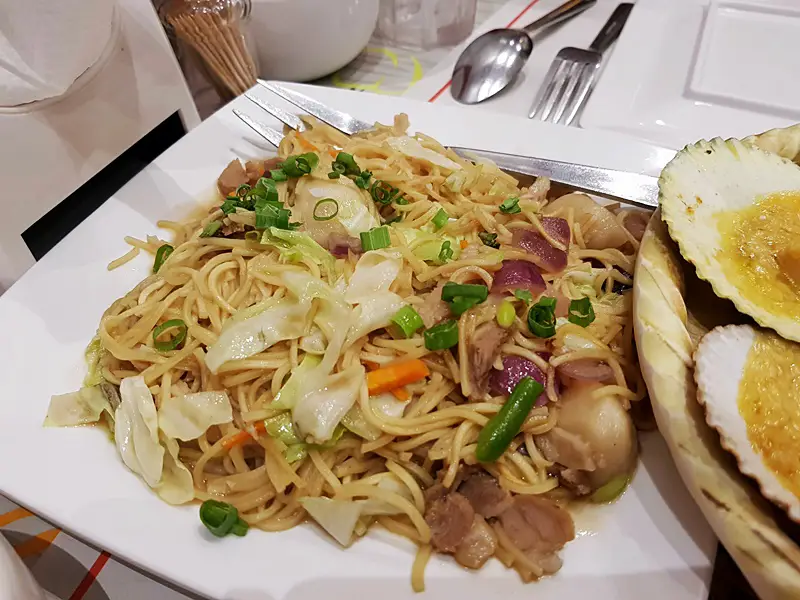 pancit canton
The meal for the group was really worth it. There were four of us and we were all quite hungry so having an affordable food package while tasting a bit of their offerings was a good decision.
We would like to try some of their house favorites next time.
Chooby Pata – crispy pork pata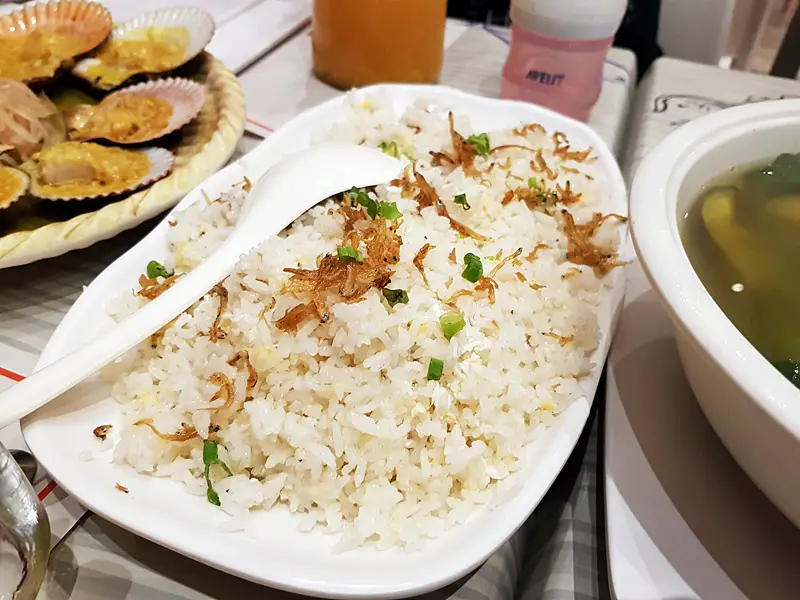 fried rice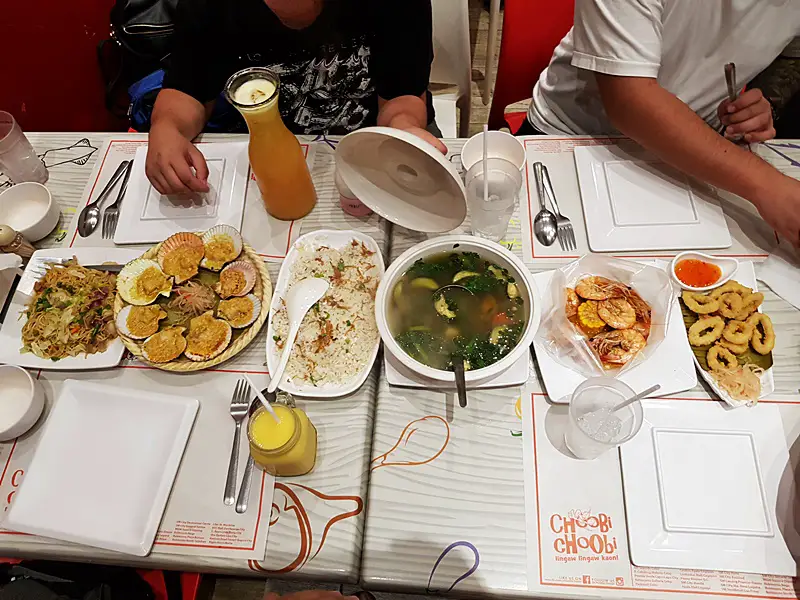 our dinner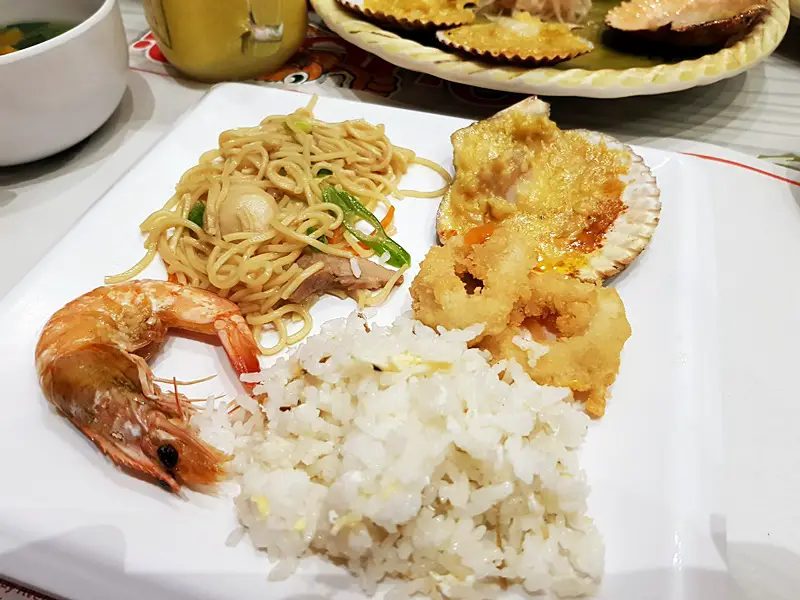 my plate
List of Choobi Choobi Branches in Cebu
This restaurant opened its first branch in Parkmall Cebu, and now they have grown to more than 20 branches nationwide. Below is a list of branches they operate in Cebu.
– SM City Cebu
– SM Seaside Cebu
– F. Cabahug Mabolo, Cebu
– Pueblo Verde Lapu-Lapu City
– Robinsons Galleria Cebu
– Parkmall Cebu
– Mactan Newtown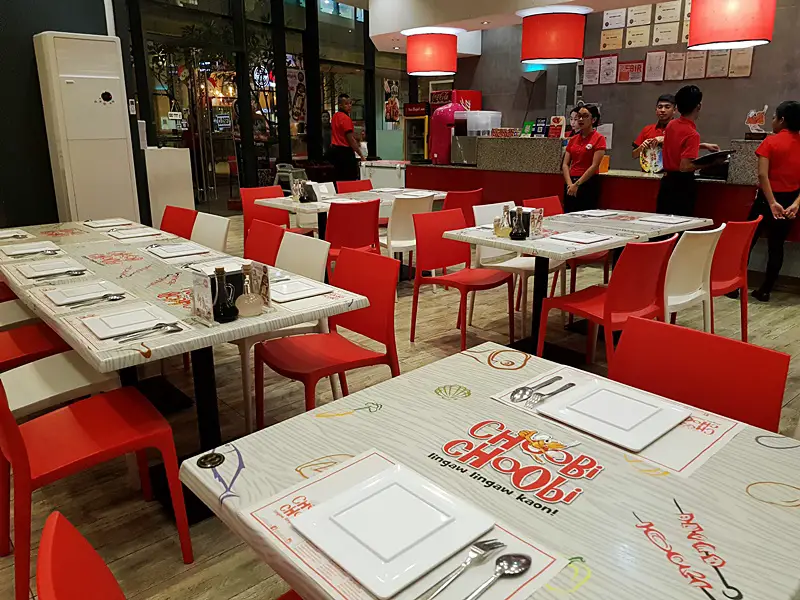 Choobi Choobi – inside the restaurant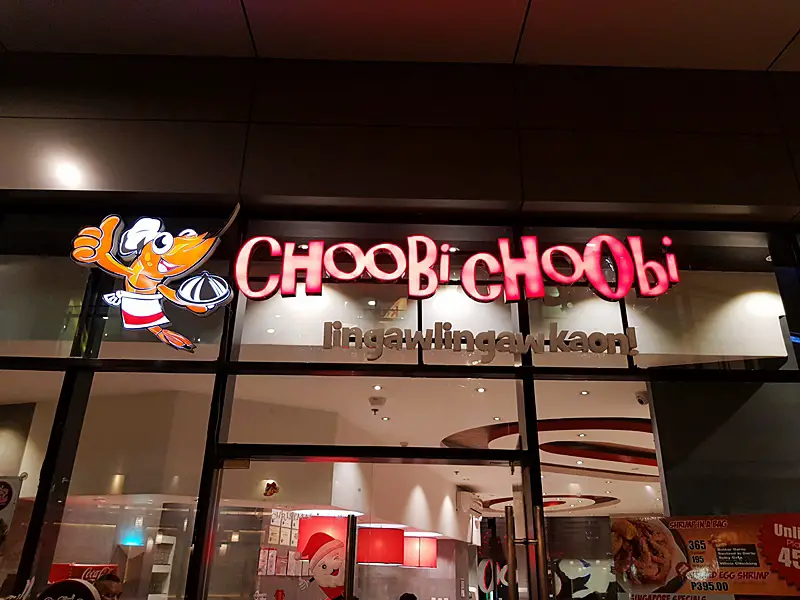 Choobi Choobi – Lingaw lingaw Kaon
Contact Information
Choobi Choobi – Robinsons Galleria Cebu
Address: Level 2, General Maxilom Ave Extension, NRA Tejero, Cebu City
Telephone Number: 0917-587-0544
Website: http://www.choobichoobi.com/
Google Map Location
Below is a map guide to Choobi Choobi restaurant in Robinsons Galleria Cebu for your reference if you are planning to drive to the restaurant: