After spending some time processing your VECO electricity connection application, you would need to go through the procedure of water connection next. Electricity and water should be applied for simultaneously so to lessen the inconvenience for you. If you are new to Cebu and don't have an idea on how to apply for a water connection, here we discuss you can apply at MCWD.
Also Read: How to Apply for a UMID Card in Cebu
Almost every part of the country has a supply of water. Only a few regions still use traditional cesspool. In Cebu, you can only find a couple of places, which are mostly hidden in islands, that utilize tap water. And for the people who are planning to live in Cebu City, you must be able to process your water connection upon moving here. This applies to houses in villages and units in condominiums. Here's how you can apply for your own account.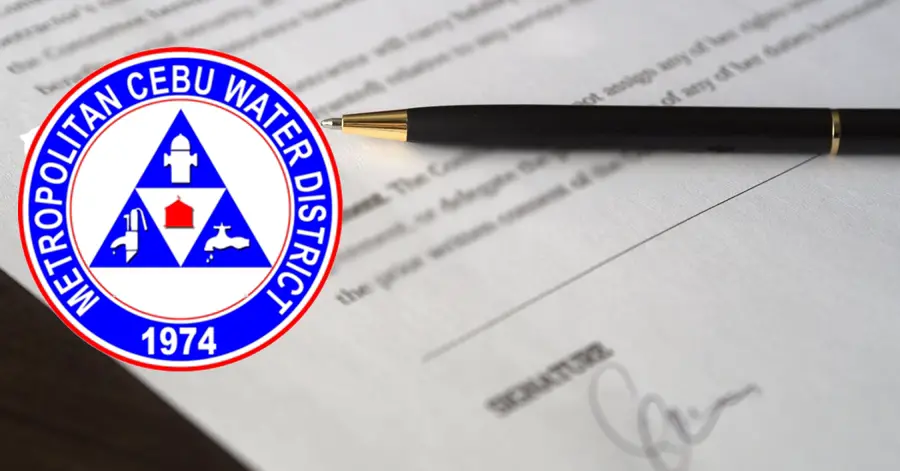 Who supplies water in Cebu?
The Metropolitan Cebu Water District (MCWD) is the one supplying tap water in the major parts of Cebu and was founded in 1974. Its main office is now located in Lapu-Lapu Magalles in Cebu City.
Application Procedure
Head to the Service Installation Department at MCWD's main building in Lapu-Lapu, Cebu City. The department is located on the 4th floor.
Ask for the application form and fill it out.
If you own the house or the building where you want your water connection to be put, you need to present:

A photocopy of your land title.
A photocopy of your house tax declaration

If you don't own the building or the house and you failed to get the signature of the owner, you will need to sign a waiver and have it duly notarized.

Signing the waiver – putting your signature in this waiver means that you're giving your consent to put up a water connection in a house or building you don't own and in case the owner complains about the setting up, MCWD has the right to disconnect it without any legal actions.

After you submit the application, there will be an inspection to determine where is the nearest mainline where the connection will be tapped. This is usually done just within the parameters of the applicant's house.
Also Read: List of Veco Payment Centers in Cebu
The inspector will give you a go signal to layout your pipelines. Wait for their approval.
When approved, you will have to get your pipelines laid out up to the mainline.
When everything's set, you will let the SCID inspector know that the water connection is ready for tapping. A final inspection will be made to check if the pipelines are correctly installed.
Pay the installation and other fees.
After paying the necessary fees, your water meter will be installed within 2 working days.
It is important to note that you have the attend an orientation seminar before your water application can be processed. The schedule of this orientation is every Wednesday and Friday, from 9:00 AM to 12:00 PM.