Are you yearning for an exhilarating and liberating travel experience? Look no further than renting a motorcycle bike. The world of motorcycle rentals offers an unmatched sense of freedom, allowing you to embark on unforgettable journeys and explore destinations in a unique and thrilling way. Whether you're a seasoned rider or a novice looking for a new adventure, renting a motorcycle bike unlocks a world of possibilities and promises an unforgettable ride.
Cebu Rentals Motorbike Services offers a wide variety of motorbike rentals for visitors and locals alike. They have an extensive selection of motorbikes to suit every need and budget, from scooters to full-sized motorcycles. Whether you're looking for a short-term rental for a few days or a long-term rental for up to six months, Cebu Rentals Motorbike Services can help. They provide high-quality and reliable motorcycles. All bikes are perfectly maintained and regularly serviced by their experienced mechanics and owner. With Cebu Rentals Motorbike Services, renting a motorcycle has never been easier. So don't wait any longer – rent your bike today and explore the amazing sights of Cebu City on two wheels!
Also Read: Maharlicup Cafe: Sweet Delicacies and Sikwate at Sidlak Point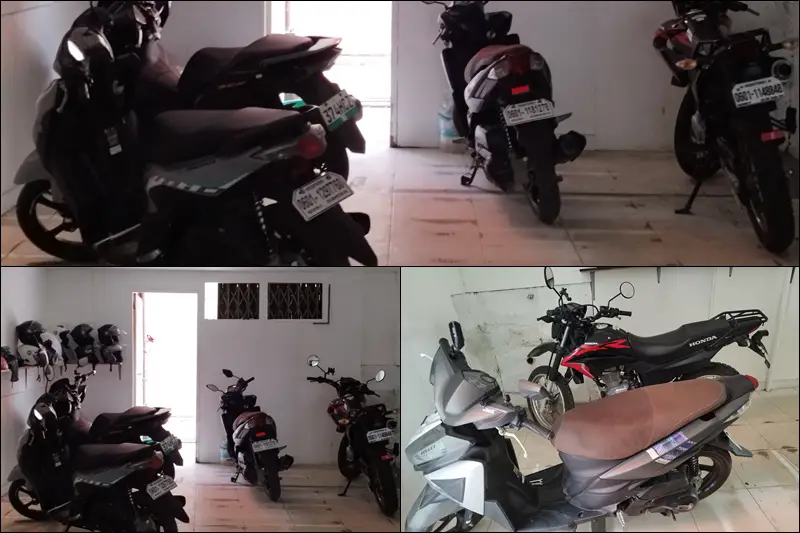 Location of Cebu Rental Motorbikes Services
This motorbike rental store is located in North Escario, it's is situated at the heart of Cebu  City. Customers can easily access all their motorbike rental services. With Cebu Rentals Motorbike Services, customers will be provided with a hassle-free and enjoyable rental experience. It is near every kind of establishment that you need. For those who are looking for an exciting and convenient way to explore the beauty of Cebu City, look no further than Cebu Rentals Motorbike Services.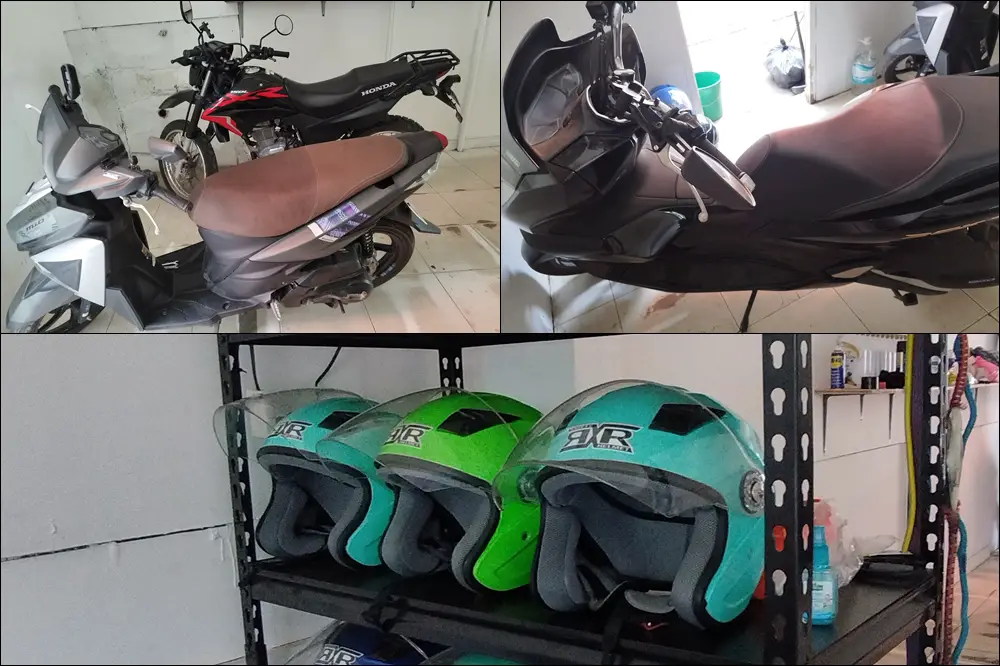 Cebu Rental Motorbikes Services Policies
A valid driver's license is required for renting. Visitors from other countries can use their driver's licenses in the Philippines for up to three months.
It is mandatory for renters to wear a helmet and shoes during the ride to avoid penalties.
Before renting, please thoroughly inspect the condition of the motorbikes.
Prior to riding, always check the tires, lights, and brakes to ensure they are in proper working condition.
It is important to obey the rules of the road and avoid excessive speed. The speed limit in the city is set at 60 kph.
The renter is fully responsible for any damages incurred and will be charged accordingly.
After using the bike, remember to always lock it securely.
The renter will be held liable in case of theft of the motorbike and will be responsible for the cost of replacing it.
All motorbikes are covered by third-party insurance only.
Please ensure your plans are certain, as we are unable to provide refunds for early returns of the motorbike for any reason.
This Rental Service Store is Registered as a Business
They operate as a legally registered motorbike rental company in Cebu. Their business is duly registered with the Department of Trade and Industry (DTI) and Cebu City Hall.
Cebu Rental Motorbikes Services is a rapidly growing company in Cebu, renowned for its dependable motorbike rental services. They specialize in offering a wide selection of scooter motorbikes and motorcycles to cater to individual preferences.
Maintaining the excellent condition of our motorbikes is of utmost importance to them, as they value both vehicles and their reputation. As they strive to provide customers with a high-quality service that will entice them to return for future rentals.
There are a lot of options that consist exclusively of well-known and trusted brands such as Honda, and Yamaha.
To ensure your safety and convenience, each motorbike rental includes two helmets and two raincoats for your use.
Also Read: Co Jordan Bangus and Talaba Eatery in Consolacion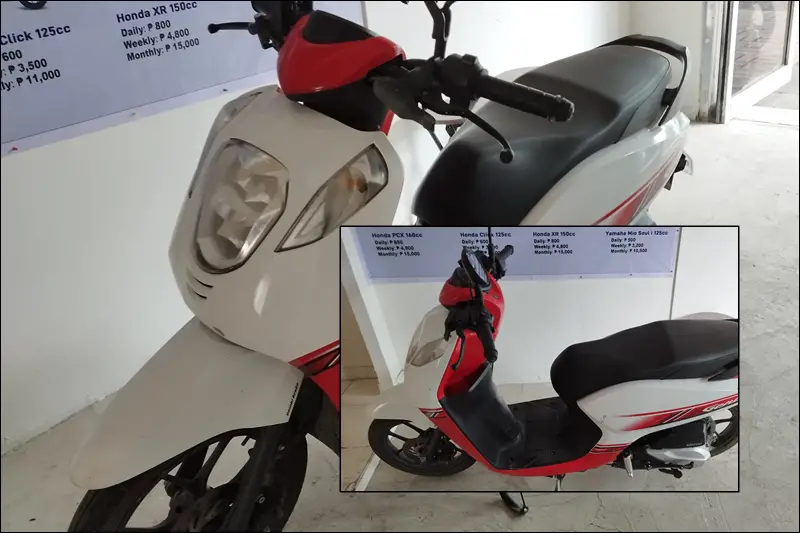 Trusted Brands for Rent from Cebu Rentals Motorbikes Services
Yamaha
Yamaha Nmax 155cc
Daily: ₱ 800
Weekly: ₱ 4500
Monthly: ₱ 14500
Yamaha Aerox 155cc
Daily: ₱ 800
Weekly: ₱ 4500
Monthly: ₱ 14000
Yamaha Mio Soul I 125cc
Daily: ₱ 500
Weekly: ₱ 3200
Monthly: ₱ 10500
Yamaha Mio I 125cc
Daily: ₱ 500
Weekly: ₱ 3000
Monthly: ₱ 9500
Honda
Honda PCX 160cc
Daily: ₱ 850
Weekly: ₱ 4900
Monthly: ₱ 15000
Honda XR 150cc
Daily: ₱ 800
Weekly: ₱ 4800
Monthly: ₱ 15000
Honda Click 150cc
Daily: ₱ 700
Weekly: ₱ 4000
Monthly: ₱ 12500
Honda AirBlade 150cc
Daily: ₱ 700
Weekly: ₱ 4000
Monthly: ₱ 13000
Honda XR 150cc
Daily: ₱ 800
Weekly: ₱ 4800
Monthly: ₱ 15000
Honda Click 125cc
Daily: ₱ 600
Weekly: ₱ 3500
Monthly: ₱ 11000
Honda XRM Fi 125
Daily: ₱ 500
Weekly: ₱ 2800
Monthly: ₱ 9000
Honda Beat Fi 110cc
Daily: ₱ 500
Weekly: ₱ 2800
Monthly: ₱ 9000
Honda Genio 110cc
Daily: ₱ 500
Weekly: ₱ 2800
Monthly: ₱ 9000
(The rates and details of each motorbike for rent are currently from their website: https://www.rentmotorcebu.com/bikes-for-rent)
Basic Requirements to Avail the motorbike rentals
For Local Residents (Filipino Residents Not Accompanied by a Foreigner)
Requirements for Filipino Residents WITHOUT a Foreigner Companion:
Present one ORIGINAL ID from the following list for deposit purposes: Original UMID/SSS, original PRC, or original passport. No cash deposit is required.
Driver's license (to be presented to us)
Payment and completion of the rental agreement.
Foreign Customers/Foreigners Accompanied by a Filipino
Passport as a deposit
Alternatively, a photocopy of the passport and a cash bond ranging from 8000-10000 PHP (depending on the unit) or other currencies
Alternatively, a photocopy of the company ID with any other ID as a deposit for foreigners living or working in the Philippines
It is mandatory for the renter to possess a valid driver's license for checkpoint purposes. Please note that driver's licenses cannot be accepted as a deposit, and riding without a valid driver's license will result in penalties. Additionally, we strictly enforce the requirement of prior driving experience for all renters. Thank you for your understanding and cooperation.
Conclusion
In conclusion, motorcycle renting offers an incredible opportunity to experience the freedom, thrill, and adventure of exploring new destinations. Whether you're a seasoned rider or someone looking to try something different, renting a motorcycle opens up a world of possibilities. The convenience and flexibility it provides allow you to create your own itinerary, discover hidden gems, and immerse yourself in the sights, sounds, and sensations of the journey.
Additionally, motorcycle rental services often provide added benefits such as complimentary helmets, raincoats, and assistance with route planning. The convenience of free delivery or pick-up services further enhances the overall experience.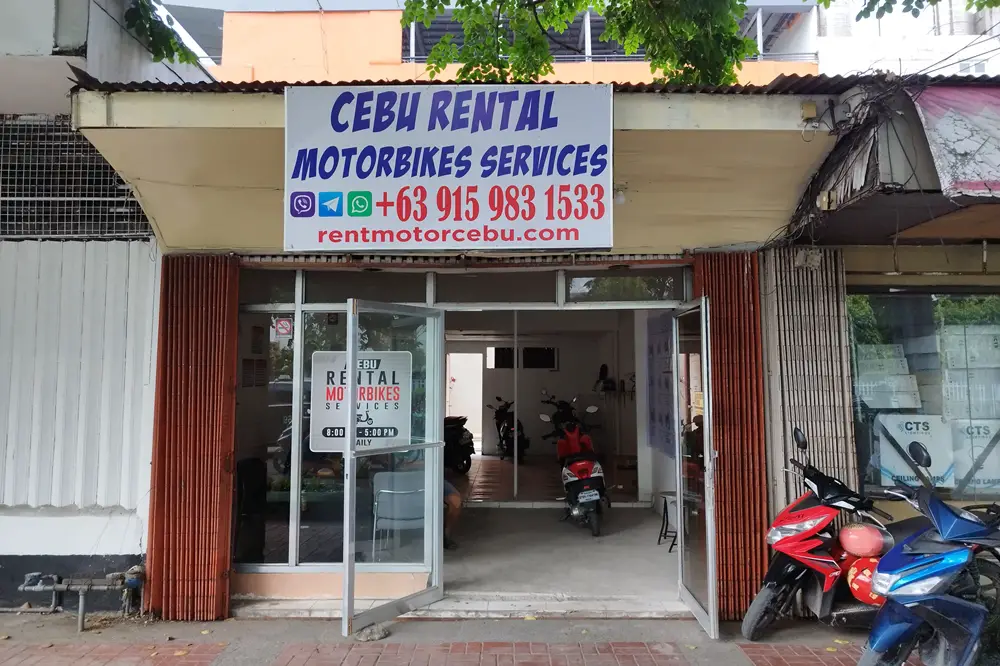 Contact Information
Cebu Rentals Motorbikes Services
Address: N. Escario, corner Osmeña Blvd, Cebu City, 6000
Business Hours: 8 AM – 5 PM Daily
Contact Numbers: 09159831533
Email: rentmotorcebu@gmail.com
Facebook Page: https://www.facebook.com/rentmotorcebu/
Website: https://www.rentmotorcebu.com/
Google Map Location