Lambug Beach, situated in the captivating town of Badian in Cebu, Philippines, is a slice of paradise that enchants visitors with its white-pristine sands, crystal-clear waters, and beautiful sunsets. While this coastal gem boasts a serene ambiance, finding affordable and comfortable accommodation can sometimes be a challenge. Thankfully, Tuyom by Hostel is a great place to be when you're in Lambug Beach. It is a haven that seamlessly combines affordability, comfort, and a warm sense of community, ensuring a very memorable experience you'd never forget.
Also Read: How To Budget Your Vacation Money in Cebu
Choosing the right accommodation is a vital aspect of any travel experience. Whether embarking on a dream vacation, a business trip, or a weekend getaway, the accommodation you select sets the tone for your entire stay. It serves as your home base, providing comfort, security, and a place to rest and revitalize from all trauma your body and mind had faced. The significance of getting the right accommodation room cannot be overstated, as it can enhance your overall travel experience and contribute to a memorable and enjoyable journey.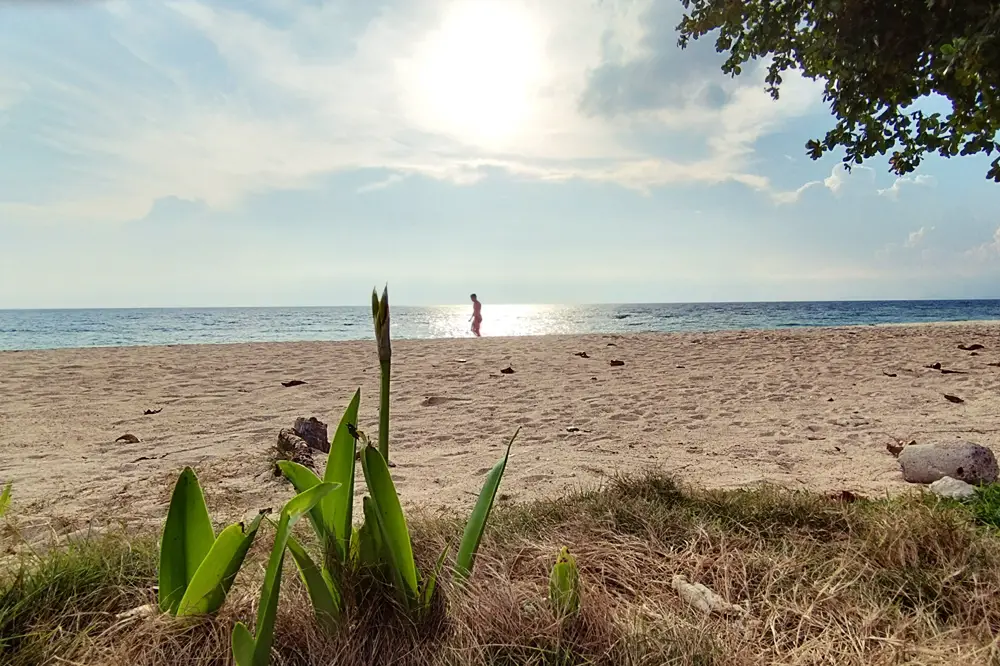 Location of Tuyom by Hostel Seven
It is one of the best and most unique guesthouses at Lambug Beach, Badian. There are other room accommodations or guesthouses available. However, if you're looking for clean and good aesthetics, you may consider booking your stay at Tuyom by Hostel Seven. This establishment is situated near the beach which is about a few seconds' walk from your room to the waters. They cover an ample area and have their own food and restaurant.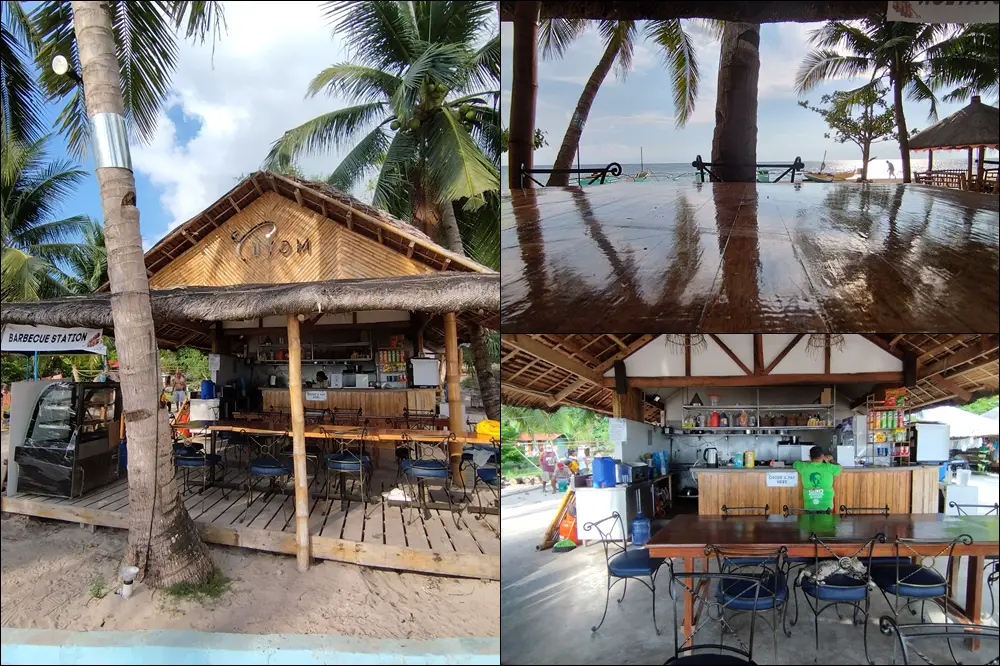 Restaurant in Tuyom by Hostel Seven
When it comes to having a great time at the beach, each one of us would need to fill our stomachs with good food. Fortunately, this institution also has a restaurant for people to drop by and order a heavy decent meal. They offer a variety of rice meal selections, and a grilling station for barbecues, there are also breakfast meals and servings for those who want to eat healthier greens vegetables, or ala carte. They also serve beverages and good desserts.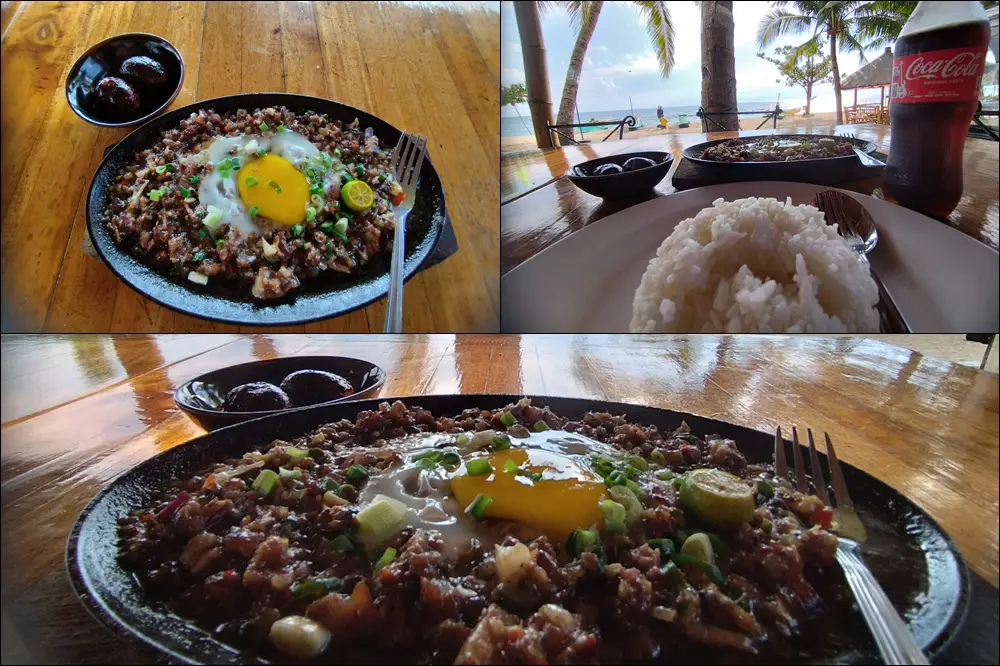 Tuyom Menu Offerings
Breakfast
Hangsilog
Tapsilog
Hotsilog
Greens
Stir-fried Broccoli
Adobong Spinach
Mains
Lumpia Shanghai
Sizzling Sisig
Battered Chicken
Chicken Adobo
Buttered Shrimp
Shrimp Sinigang
Pancit
Grills
Pork Barbecue
Chicken Barbecue
Tuna Belly (Depends on availability)
Shrimp
Hungarian
TJ Hotdog
Longaniza
Chorizo
Desserts
Cheesy Yema de Leche
Belgian Dark Chocolate Cake
Fruit Shakes
Mango Shake
Watermelon Shake
The Ambiance of Tuyom by Hostel Seven
There's really no place you'd want to be than enjoying the view of the vast sea and good weather. The beach already speaks for itself, the vast blue waters complement the pristine-white sands that glisten across the horizon. The place is very well-maintained and clean. The ocean breeze is very relaxing and you'd feel like you're in paradise. This is a very nice scene where you can take good photos for a lifetime memory.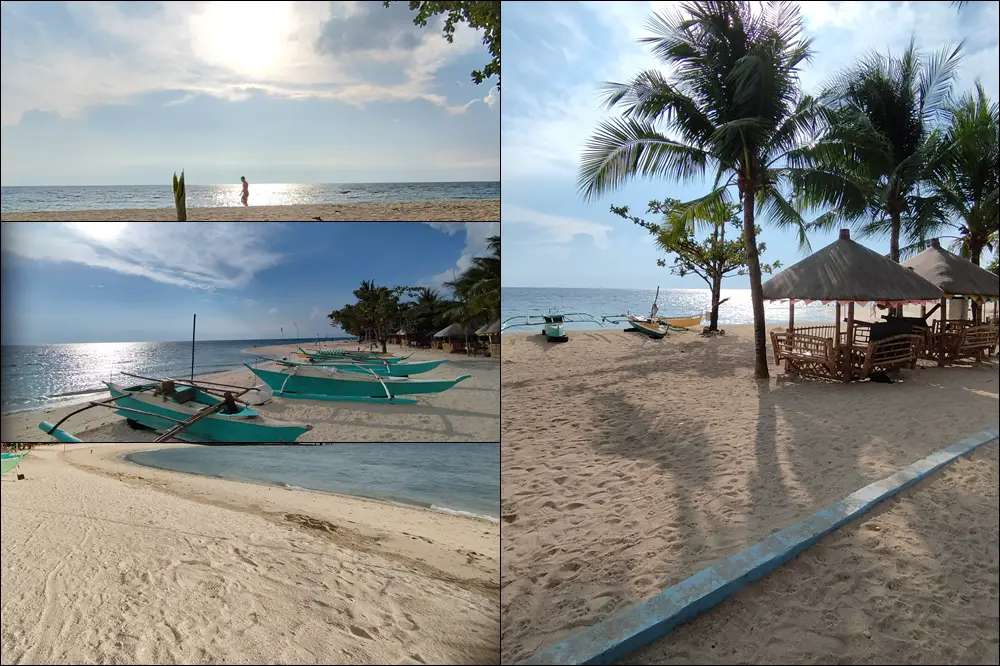 Tropical Getaway for Your Body, Mind, and Soul
Before we delve into the wonders of Tuyom by Hostel Seven, it's crucial to appreciate the allure of Lambug Beach. Nestled approximately 100 kilometers southwest of Cebu City, this unspoiled haven captivates with its powdery white sands, shimmering turquoise waters, and laid-back atmosphere. Offering tranquility and seclusion, Lambug Beach is truly a destination for sunbathing, swimming, beachcombing, and immersing oneself in the beauty of nature while healing one's self and becoming rejuvenated from all the stress and problems.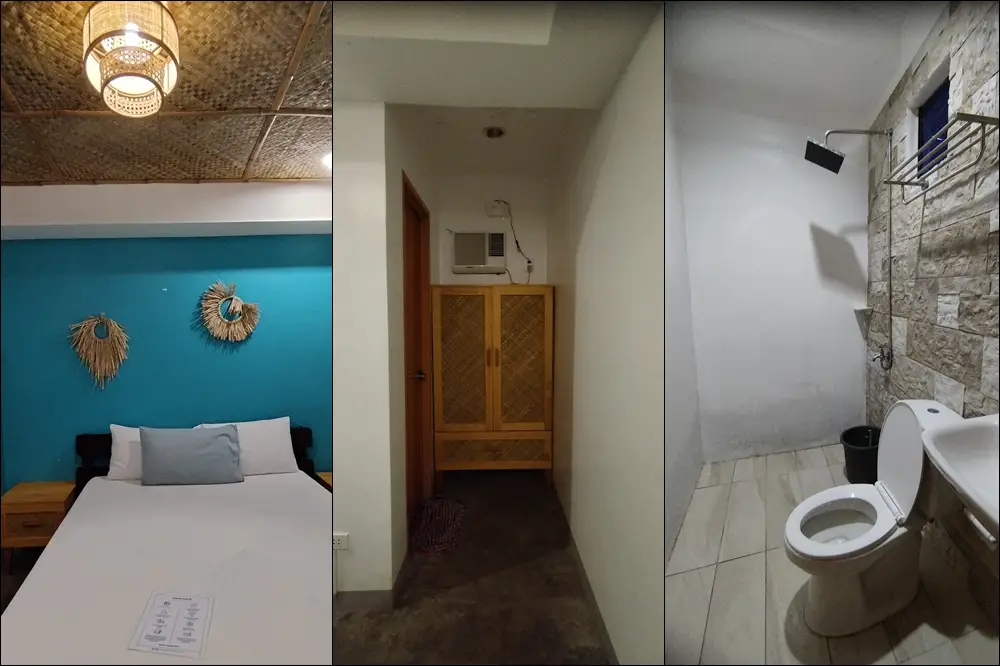 Tuyom by Hostel Seven- Your Abode Away from Home:
Tuyom by Hostel Seven stands out as a delightful accommodation option, providing budget-conscious travelers with an opportunity to experience Lambug Beach's magic. This beachfront hostel prides itself on creating a cozy and welcoming atmosphere that feels like a true home away from home. Whether you're a solo backpacker, a group of friends, or a family seeking an affordable beach getaway, Tuyom by Hostel offers comfort and convenience for all. It's a great place to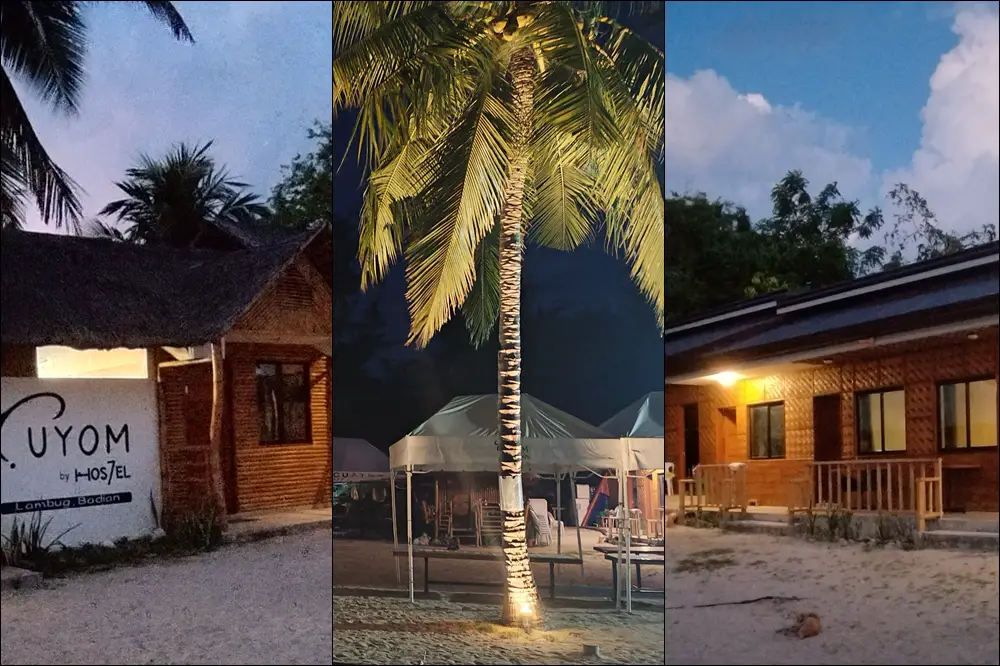 Comfort and Convenience
Despite being a hostel, Tuyom by Hostel Sevendoesn't compromise on comfort. The thoughtfully designed rooms feature comfortable beds, fresh linens, and air conditioning to ensure a restful sleep after a day of beach exploration. The style of how the rooms are outlined is more modern-like yet with a hint of prehistoric touches because of the materials being used. Additionally, private rooms are available for those desiring a more intimate experience. The hostel also provides shared bathrooms equipped with modern amenities, ensuring convenience for all guests.
Also Read: Interesting Coffee Shops in Cebu
The restaurant's cozy and inviting ambiance further enhances the comfort factor. From the thoughtfully arranged seating to the soothing coastal-themed decor, every detail is designed to make guests feel at ease. Whether dining alone, with a loved one, or in a group, the restaurant provides a comfortable and relaxed atmosphere where guests can truly unwind and enjoy their meal.
The staff's dedication to exceptional service is reflected in their attention to detail. Their passion for providing a memorable dining experience shines through in the presentation of dishes, the knowledge and recommendations of the menu, and their willingness to accommodate special requests.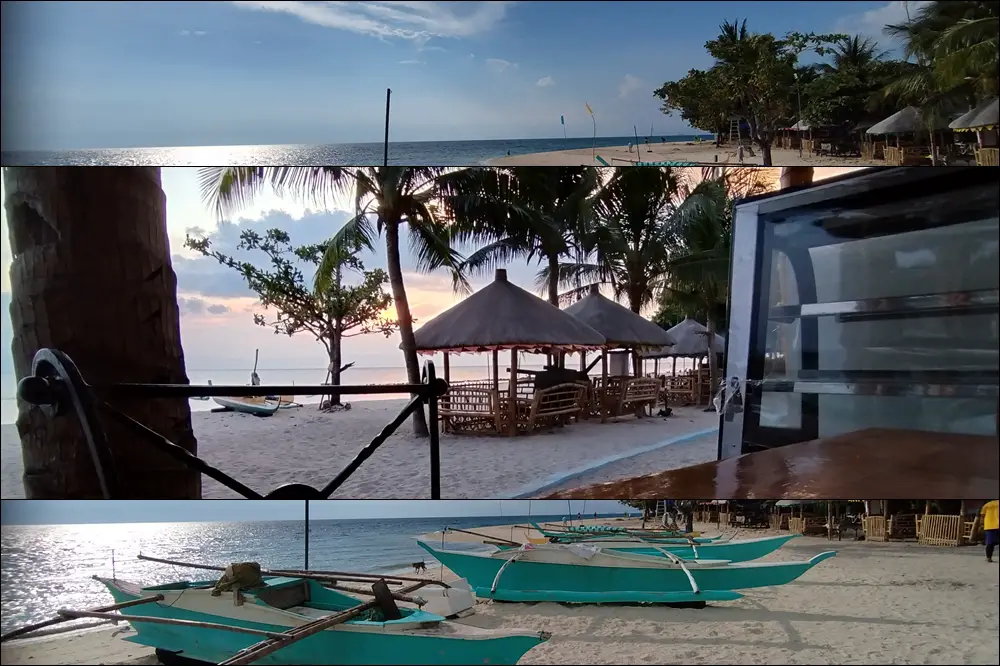 Water Activities and Sea Adventures
Tuyom by Hostel Seven goes the extra mile to curate engaging experiences for its guests. The hostel can assist in arranging various activities, including island hopping tours to nearby gems like Pescador Island and Kawasan Falls, diving adventures to explore vibrant marine life, and snorkeling expeditions for a glimpse into the underwater wonders. These experiences enable visitors to fully immerse themselves in the natural beauty and wonders of Badian.
Promoting Sustainable Tourism
Tuyom by Hostel Seven is committed to sustainable tourism practices. The hostel encourages guests to participate in eco-friendly initiatives such as beach cleanups and conservation efforts. By engaging visitors in these activities, Tuyom by Hostel Seven aims to make a positive impact on the local environment and community, ensuring that Lambug Beach remains pristine for future generations. There is a fee for entering the public beach, it's not the so-called entrance fee, but it's to help preserve the environment for other visitors to enjoy the stunning white beach.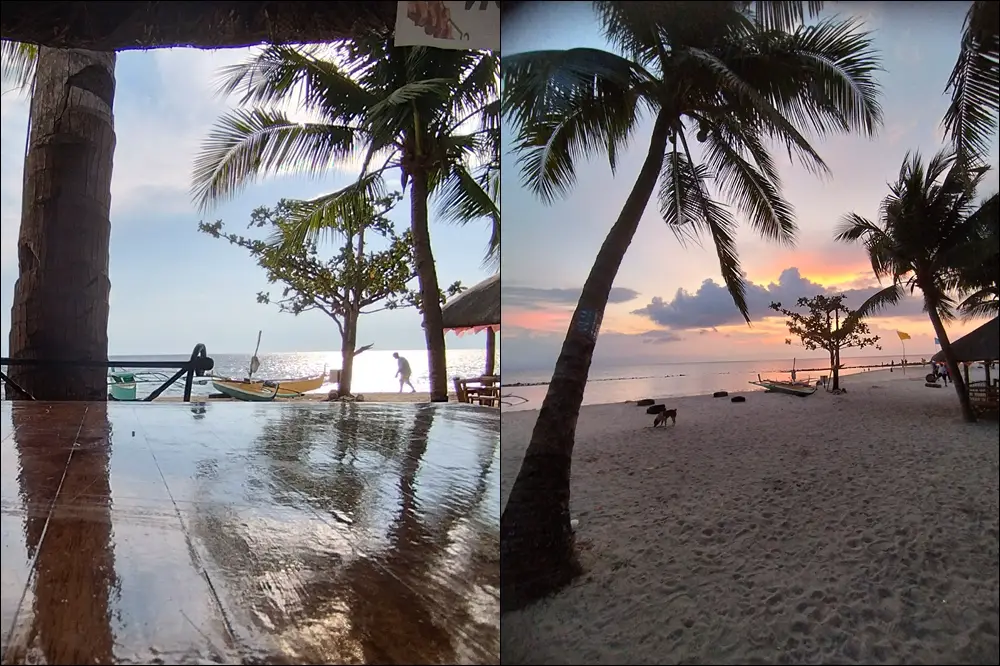 Tips When Going on a Venture to Lambug, Beach
Before embarking on your journey to Lambug Beach and staying at Tuyom by Hostel Seven, here are some helpful tips to ensure a smooth and enjoyable experience:
Due to its popularity, it is recommended to make a reservation in advance at Tuyom by Hostel Seven. This guarantees that you have a comfortable room waiting for you upon arrival, especially during peak travel seasons.
As Lambug Beach is a coastal destination, it's essential to pack appropriate beachwear, sunscreen, hats, and sunglasses. Don't forget to bring comfortable footwear for exploring the beach and nearby attractions. Consider packing a lightweight cover-up or sarong for extra sun protection.
While there may be ATMs in the nearby town of Badian, it's advisable to carry enough cash for your stay, as some establishments in the area may not accept credit cards. Consider exchanging currency beforehand or withdrawing cash from a nearby city before arriving.
Lambug Beach is approximately a 3-hour drive from Cebu City. Consider arranging transportation in advance, either by hiring a private vehicle or using public transportation options such as buses or vans. Tuyom by Hostel Seven can assist in arranging transportation services if needed.
They offer more than just pristine sands and crystal-clear waters. Plan your itinerary to include nearby attractions such as the breathtaking Kawasan Falls or Pescador Island for snorkeling and diving adventures. Tuyom by Hostel Seven can provide recommendations and assistance in organizing tours or activities.
It is known for its natural beauty, and it's crucial to be mindful of the environment. Follow responsible tourism practices, such as disposing of waste properly, avoiding littering, and participating in organized beach cleanups if available. Help preserve the beach's natural wonders for future visitors to enjoy.
It is located in a vibrant region with a rich cultural heritage. Take the time to interact with the locals, try traditional Cebuano dishes, and learn about the customs and traditions of the area. Immerse yourself in the local culture to truly appreciate the beauty of the destination.
By keeping these tips in mind, you'll be well-prepared to have an incredible experience at Lambug Beach and enjoy your stay at Tuyom by Hostel Seven. Soak up the sun, indulge in the natural beauty, and create unforgettable memories in this coastal paradise.
Conclusion
Tuyom by Hostel Seven stands as an inviting gateway to the splendors of Lambug Beach. With its comfortable accommodations, fostering of community spirit, curated experiences, and dedication to sustainable tourism, it has become a favored choice for travelers seeking an unforgettable beach escape. By choosing Tuyom by Hostel, not only do guests experience the beauty of Lambug Beach, but they also contribute to the preservation of its natural wonders. Prepare to immerse yourself in the breathtaking scenery, the warm community, and the captivating experiences that Tuyom by Hostel Seven and Lambug Beach have to offer.
Contact Information
Tuyom by Hostel Seven
Address: Lambug Beach, Badian, Philippines
Contact Numbers: (032) 263 7142
Email: tuyomhostelseven@gmail.com
Facebook Page: https://www.facebook.com/tuyombyhostelseven/
Google Map Location
Here is a map by Google for Lambug Beach's Tuyom by Hostel Seven.