After applying for your child's certificate of live birth, the next step is obtaining his/her Philippine Statistics Authority (PSA) birth certificate. PSA birth certificate is used nationwide, especially if you are getting documents such as a passport and other legal papers. The certificate of live birth serves as your statistical record and it is rarely used when applying for other legal documents.
Also Read: List of Valid IDs for Philippine Passport Application
So, if you want to have a hassle-free application for your children or for yourself if you haven't had a PSA version of your birth certificate before, this blog will serve as your guide.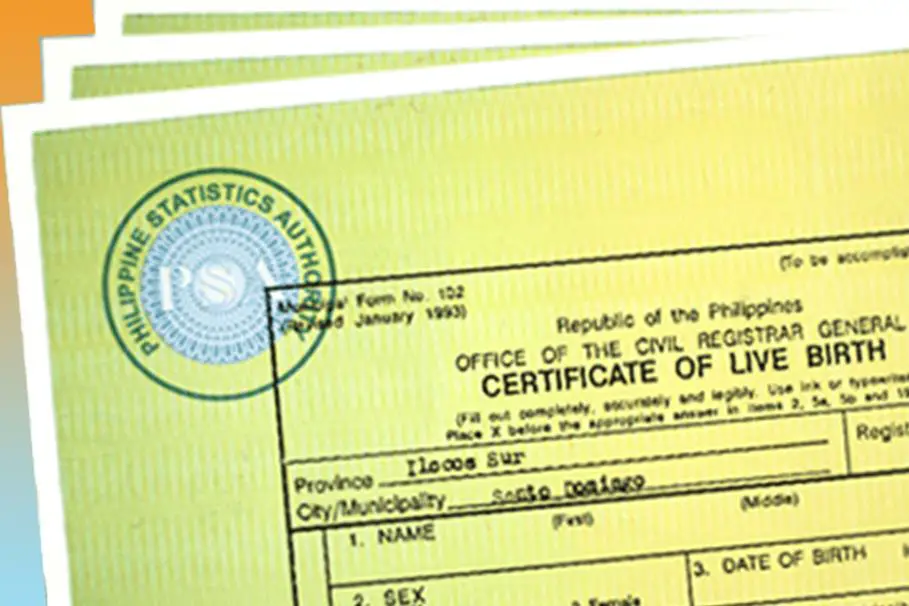 What is Philippine Statistics Authority (PSA) Birth Certificate?
PSA Birth Certificate is a version issued by the Philippine Statistics Authority. Previously, it was known as NSO but it was changed recently into PSA. This is the standard version acceptable by the government and private institutions right now. Whenever you apply for your passport, UMID, NBI, Police Clearance, and other government papers. Without PSA, you won't be able to get those documents. The chances are, the government staff will ask you to apply for your PSA first before going back again to push through with the application.
Why is it important to have a PSA version of your birth certificate?
Here are some of the reasons why it is important to have a copy of your birth certificate from the Philippine Statistics Authority:
It is what's acceptable nowadays.
It's rare for the government or private institutions to ask for the Certificate of Live Birth. The standard version of the acceptable birth certificate is PSA. You will need to get this version more than once if you are applying for different government services or applying for work.
If you will compare your COLB to your PSA, PSA is simpler. This version only has 1 page to show all your birth details, unlike the COLB which is normally 2 pages. This comes in handy for those people who always bring their documents with them.
It certifies that you have a record of your birth.
The reason why institutions require the PSA version of your certificate is that it is generally certified by the Philippine Statistics Authority. PSA pulls up the record from the civil registrar where you are registered and once they have the information already, they can now issue the PSA birth certificate. If they can't pull up the record, it could mean that your registration didn't push through with your civil registrar or the office is yet to update your records. Basically, you would know if there are issues with your COLB once you apply for PSA.
How to apply for a PSA birth certificate via Walk-In Application
There are two ways to apply for your PSA birth certificate: online and personal. Personal application is the traditional method. This is where you go to the satellite office to apply for the birth certificate. On the other hand, an online application is not so new. You have to use the internet to get this done.
Step 1: Prepare the documents you need such as your valid ID and certificate of live birth.
There are only two things you need to prepare when you apply for your birth certificate via satellite office—your valid ID and your certificate of live birth. Prepare them before you go to the satellite office.
Step 2: Find the nearest PSA satellite office to you.
The next step is finding the nearest satellite office to your location. There are actually a lot of PSA branches that process PSA birth certificates. Usually, satellite offices can be found in malls. If you are near SM or Robinsons, you might want to check out if there's a branch that can process your application.
Step 3: Go to the office with your documents.
Once you find the nearest satellite office, just go there and present the documents you have. It is advisable that you arrive early to avoid long lines. Satellite offices del with a lot of people every day. If you want to get your stuff done early, you should also allocate time to go to the office early.
If you arrive and there's already a line, line up until you reach the processing window. The staff will ask you to fill up a piece of paper where you will input the information provided in your COLB.
Step 4: Pay the fee.
The fee for the PSA copy for your birth certificate is Php 155 only. Although you can't get the certificate on the same day, you still need to pay for it so that you can claim it immediately on the date provided by the staff. Keep the receipts and bring them the next time you go to the satellite office to claim them.
How to Request for PSA Birth Certificate Copy Online
To make your life more convenient, you can apply for your PSA birth certificate online. This is done over the internet so make sure to have a stable internet connection and a computer or a smartphone.
This is where you can obtain your PSA copy. Go to the website and once you are on the home page, select "Click here to request now."
Step 2: Read the Terms and Conditions.
After clicking the request button, read the terms and conditions first before you agree or disagree. Clicking "I Accept" will take you to the next step.
Step 3: Provide contact details and delivery information.
You will be asked to input your information including your contact details and delivery address. You should provide your name, delivery address, telephone number, email address, and so on.
Step 4: Wait for your Batch Request Number.
After providing the information, wait for your batch request number and pay the fee. PSA Serbilis accepts online payments such as Gcash, Bank Transfer, and Credit/Debit Cards. Choose whatever payment method you find convenient.
Step 5: Wait for the PSA Birth Certificate to be delivered to your address.
The final step is to wait for your PSA birth certificate to be delivered to your home. No need to go to a satellite office to claim it.
That's just how easy applying for your PSA Birth Certificate is. Choose which type of application you want and follow this simple process.