For those of you who might be wondering if there's a baggage wrapping service at the Cebu Airport, yes there is! It is handled by Pack & Fly and is located at the Terminal 2 before the check-in counters, on the right side when you enter the Terminal.
I had my luggage wrapped at the airport before checking in for my international flight. I needed to secure my box because the tie-box I used was not sufficient to protect the items I was going to bring to my trip to Hong Kong. Fortunately, there's a baggage-wrapping service available near the check-in counters.
500 Php – Cost of the Secure Package Wrap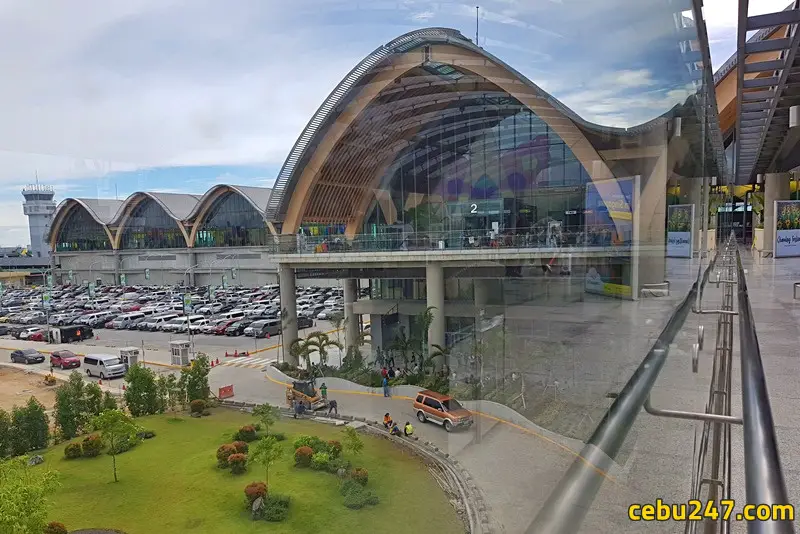 Mactan Airport Terminal 2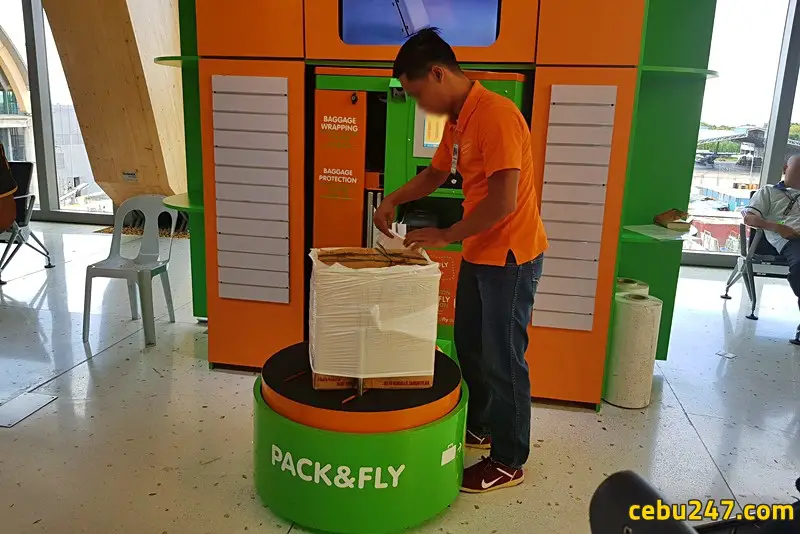 PACK & FLY Wrapping Service in Cebu
PACK & FLY Airport Baggage Wrapping Service in Cebu
Does anybody know if there is a wrapping service for my luggage in Cebu Terminal 2 and Terminal 1? Yes there is.
Pack & Fly was the luggage wrapping provider handling the bags and packages for passengers. The cost of the wrapping is 500 Pesos per baggage for regular-sized luggage. It might be a bit steep for my budget, but one of the notable features of this Pack & Fly baggage wrap service is that they also include protection or insurance for your belongings.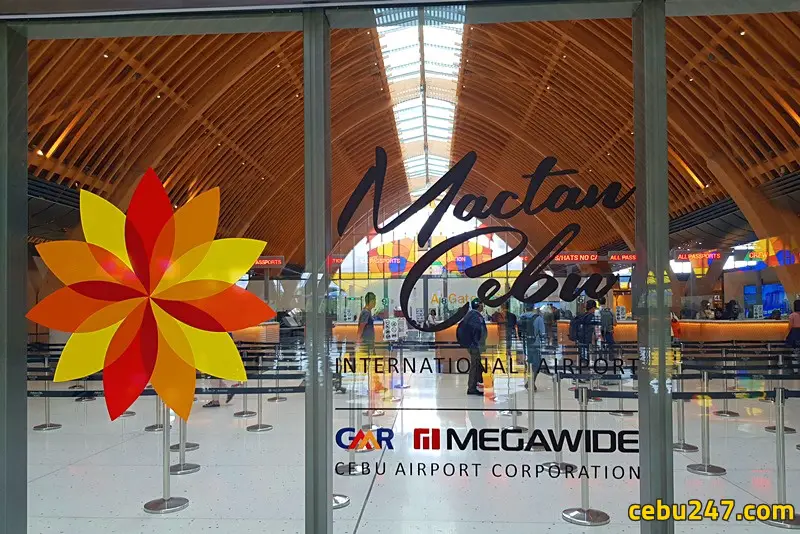 Mactan Airport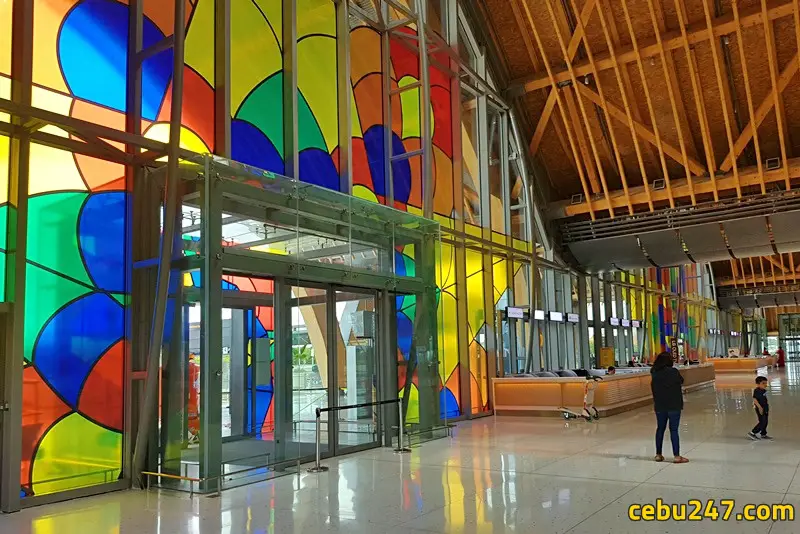 beautiful airport
I had my small box wrapped as I needed to secure and protect it during the flight. It was quick and easy.
The staff gave me the receipt and advised me to keep it in order for the insurance to be valid. I can claim the premium in case my baggage got lost/stolen.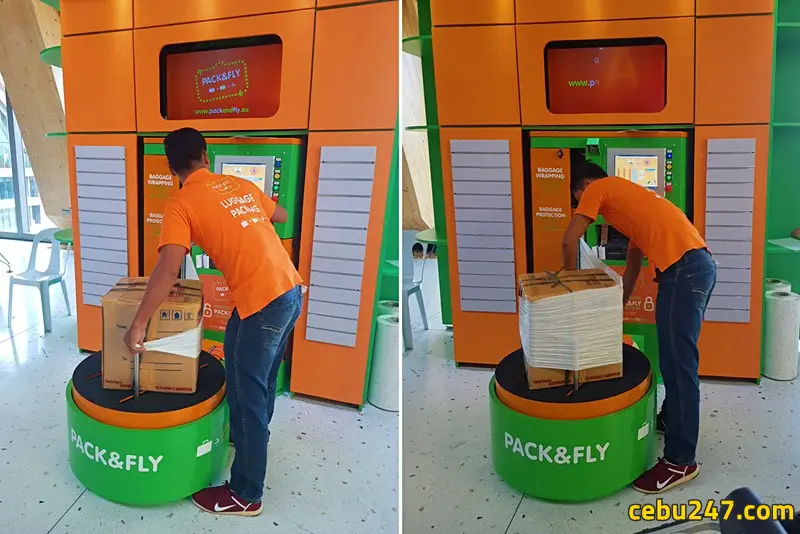 the attendant wrapping my luggage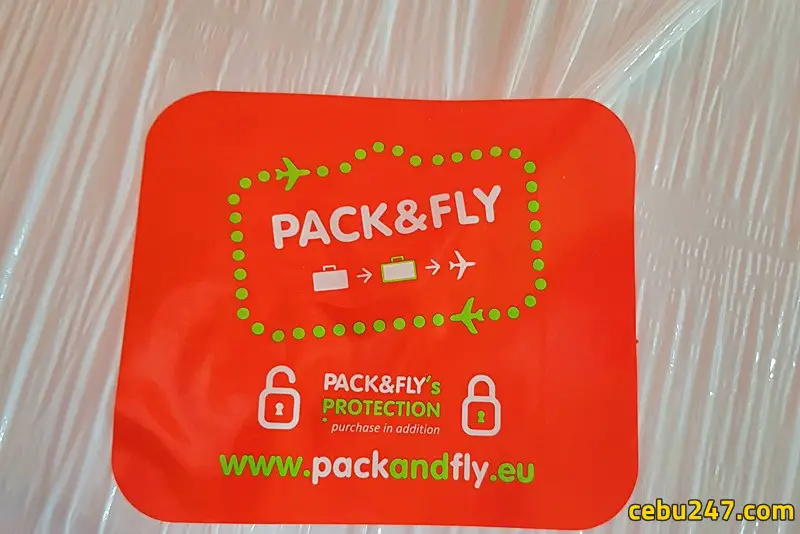 PACK & FLY Protection
Just a side note, one thing I did notice when I saw the orange station is that it sort of looks like a part of the Islands Souvenirs (Islands Group). The font, the colors green and orange seemed identical to the famous brand. I asked about this and the staff mentioned that this is a Russian-owned company.
Anyway, I'm glad that this service was available because a few months back, there was no available shop that offered this service when I was at Terminal 1. The agent assured me that they have this service now even in the Old terminal (for domestic flight passengers).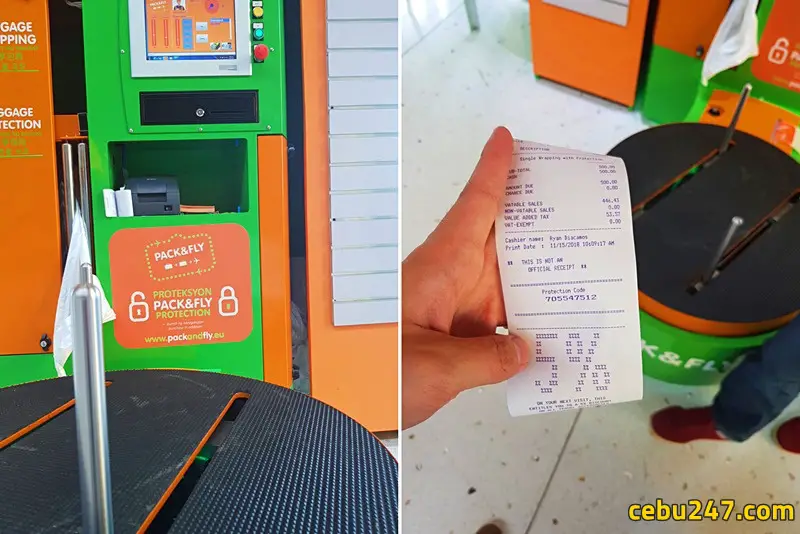 getting my receipt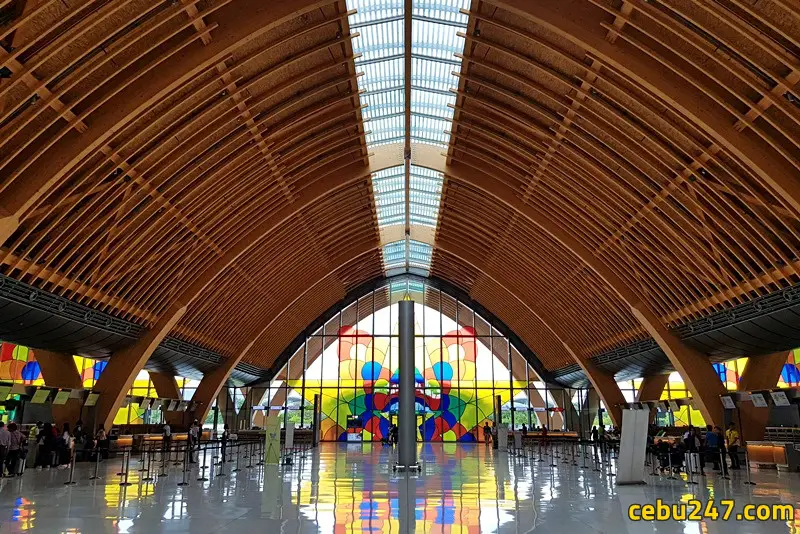 Terminal 2 – New Mactan International Airport
After wrapping and checking in my baggage, I headed straight to immigration and then had early lunch at BonChon before my flight.
Contact Information
Pack & Fly – Baggage Wrapping
Address: Terminal 2 – Mactan Cebu International Airport
Website:  http://www.packandfly.eu/
Instagram: @packandflygroup
Facebook: facebook.com/packandfly
Google Map Location
Below is a map guide to Cebu International Airport. The baggage wrapping service is located near the entrance, on the right side (Aisle D)..