I was going on a flight from Cebu to Hong Kong and had some time to spare before boarding. I ended up eating at Bonchon Chicken restaurant at the Cebu International Airport Terminal 2.
This Korean brand first opened its branch in the Philippines in 2010 and in Cebu, they have a few branches around which are located in SM City Cebu and Ayala Center Cebu's The Terraces, SM Seaside City.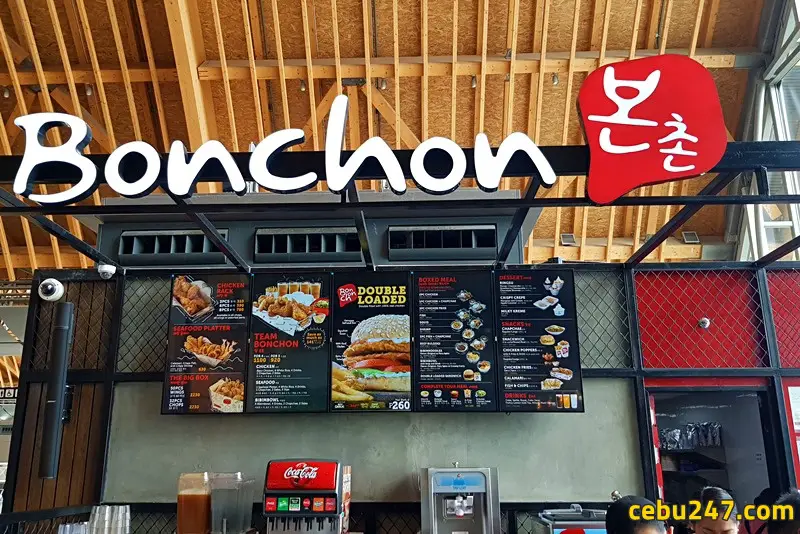 BonChon at Cebu Airport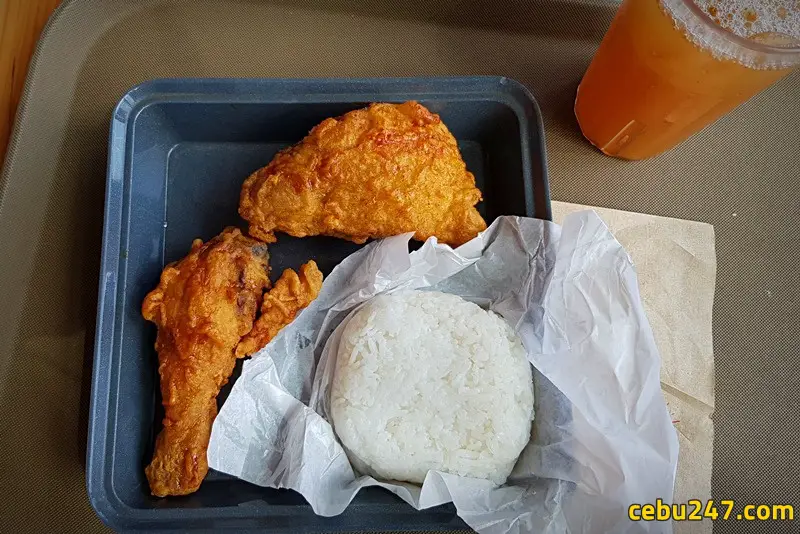 2-piece Bonchon chicken meal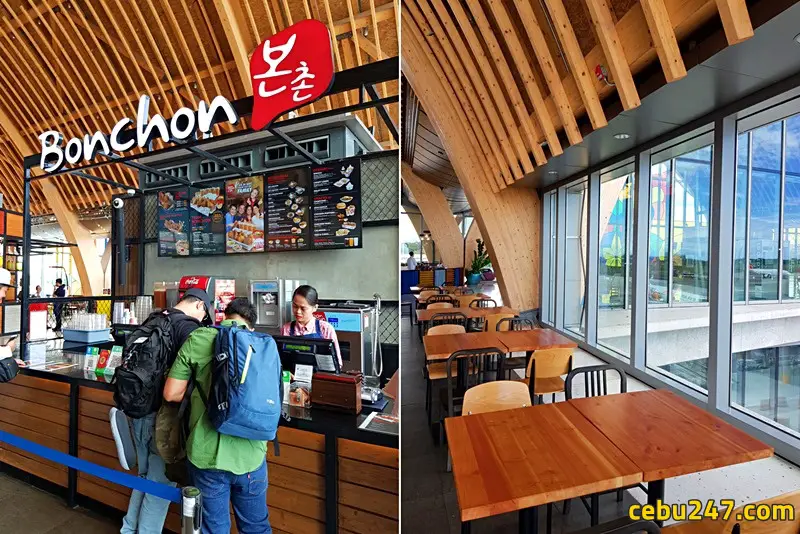 ordering BonChon at the airport
BonChon Chicken Restaurant – Cebu-Mactan International Airport Terminal 2
BonChon K-Style chicken is super crispy yet light and non-greasy with hot moist, juicy meat, sauced with its soy garlic, spicy, or citrus glaze. I really like the crispy skin and the spicy sauce.
While the main specialty of this Korean restaurant is their light-glazed fried chicken, they also offer seafood, burgers, beef bulgogi, sandwiches, fish, desserts, etc.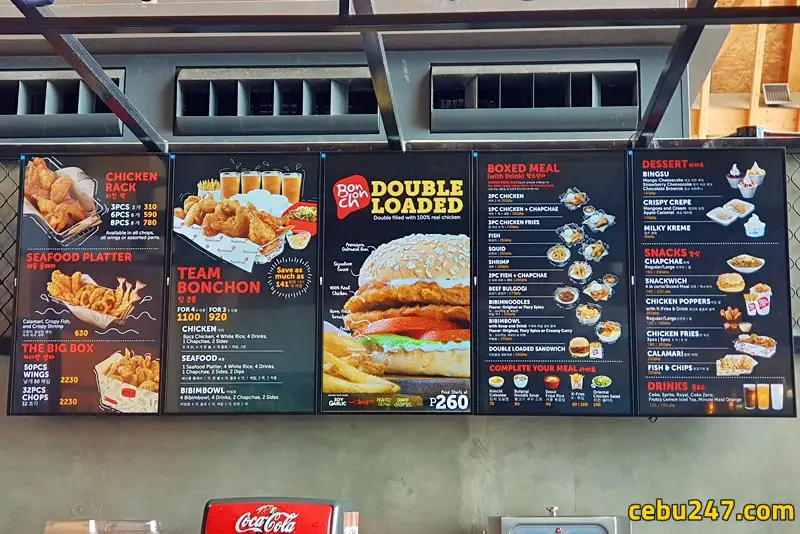 BonChon menu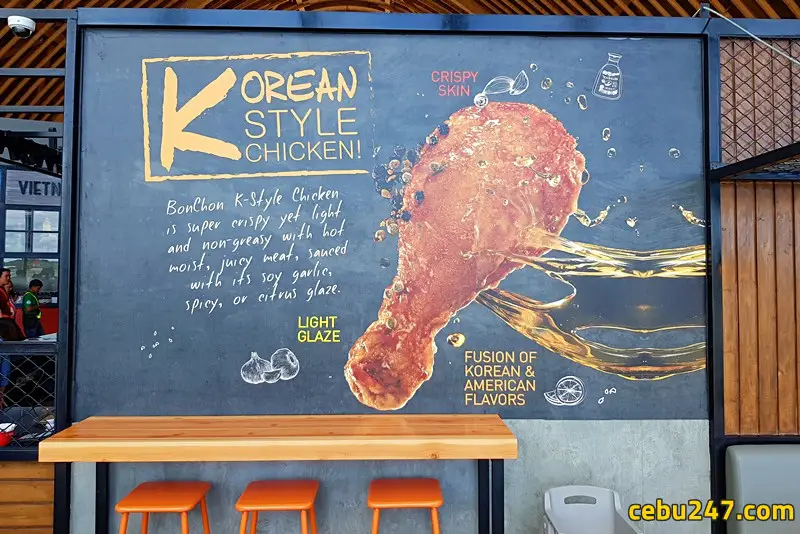 Korean style chicken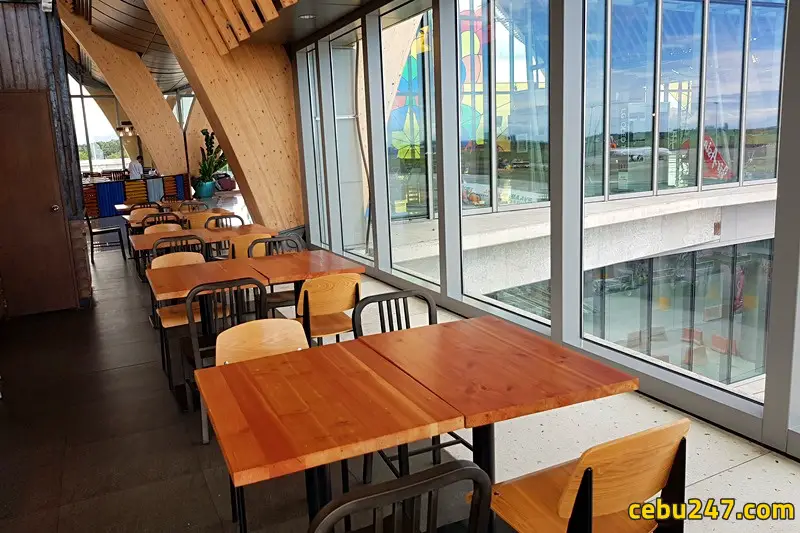 tables
I ended up ordering their 2-piece chicken with rice and iced tea priced at 260 Pesos. I didn't want to stuff myself as I knew they are serving food in my 3-hour flight via Cathay Pacific.
Other passengers waiting for their flight also headed to this restaurant for a quick bite. I guess this is the most affordable restaurant offering 'rice' in their menu. It was a nice and satisfying meal before boarding the plane.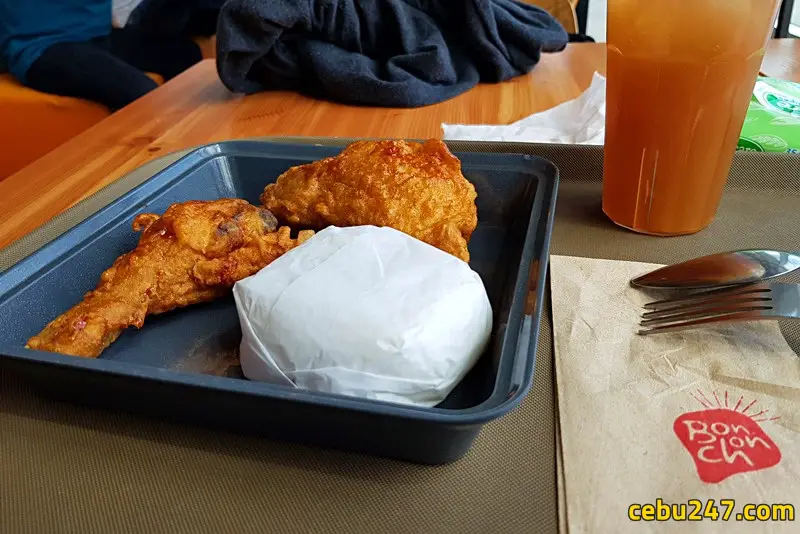 enjoying the fried chicken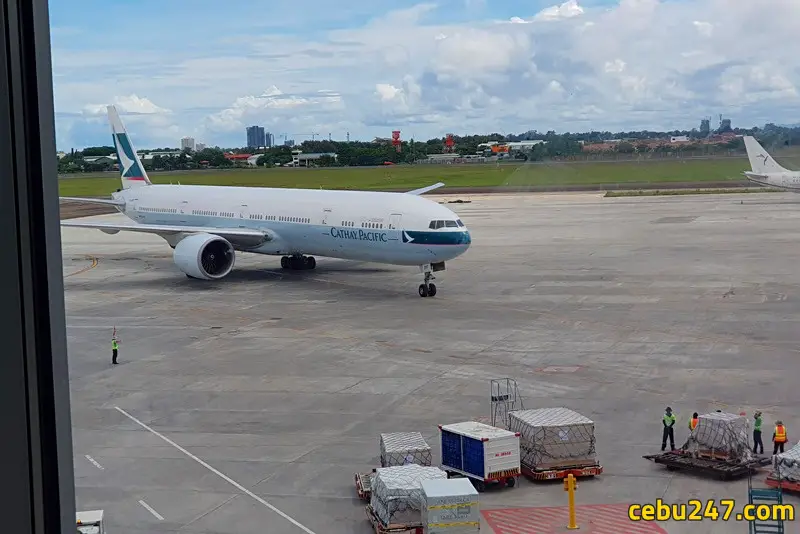 the Cathay Pacific plane arriving
Contact Information
Bonchon Chicken 
Address: Mactan-Cebu Airport Terminal 2 – Boarding Gates
Website: http://bonchon.com.ph/
Facebook: BonchonPhilippines
Instagram: @bonchon_ph/
Google Map Location
Below is a map guide to the Cebu International Airport Terminal 2 in Mactan. The Bon chon chicken restaurant is located before the boarding gates.