Those who are looking for a comfortable and relaxing milk tea shop at SM Seaside City, you can head over to the Double Ma Tea. It's a milk tea cafe that is finely designed in pink and we visited this cafe
Also Read: Coffee Bay: 24 Hour Cafe in Cebu IT Park
This cafe is located on the second-floor Cube Wing of the mall and is open daily from 10 am to 10 pm. They have quite a variety of beverages and snacks available for a chill-out experience.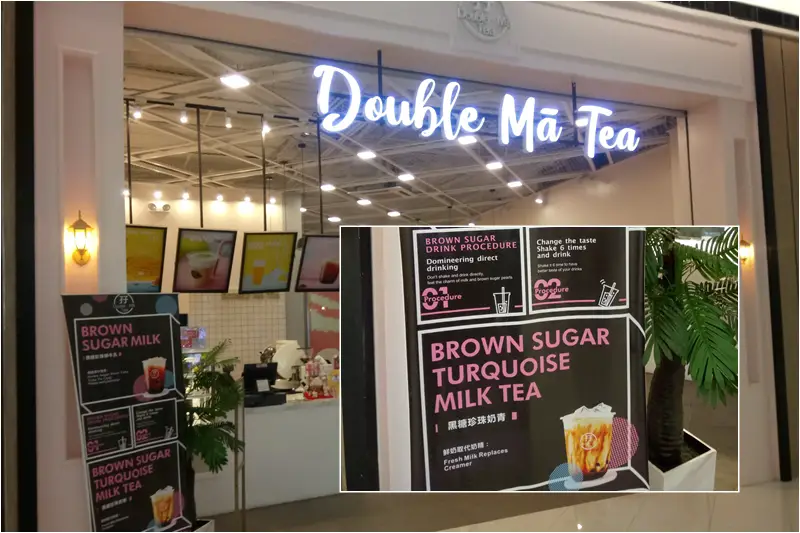 Double Ma Tea Milk Tea at SM Seaside City, Cebu
My colleague had an appointment at SM Seaside City. After her proposal with a client, we were having a stroll around the vicinity and we had to stop a pink-themed cafe and decided to rest and chill.
Milk tea is a beverage that can quench your thirst. To start your day right, you may drink from a big cup. There may be some health benefits that can contribute to your well-being when drinking milk tea.
In this section, we are greeted with a wide variety of flavors to choose from. There are also different food/snacks you can order.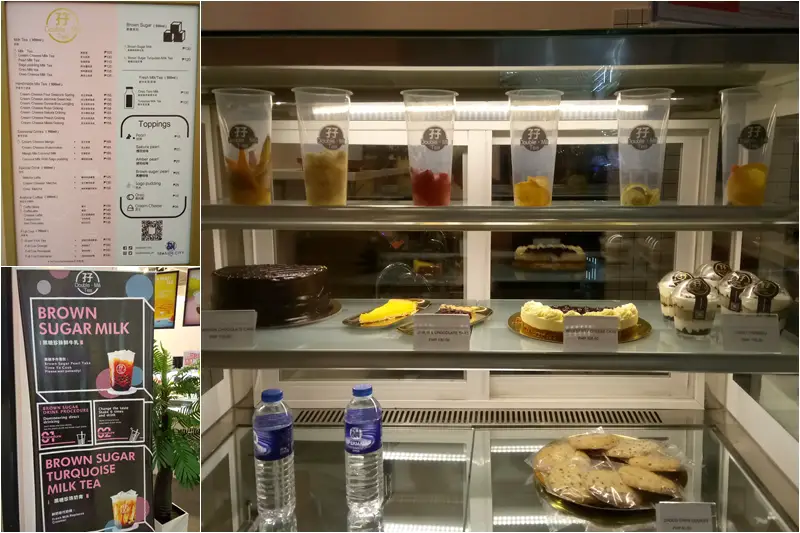 Milk Tea Flavor and Add-ons
There are different types of mixtures for this type of drink. Milk tea is already a combination of milk and tea… but there are more ways of enhancing the taste of this delightful beverage – which would bring us different flavors of milk tea like matcha, chocolate, taro and much more.
In addition to that, there are add-ons like tapioca pearls, red beans, pudding, coffee jellies and etc. that you can associate with your drink.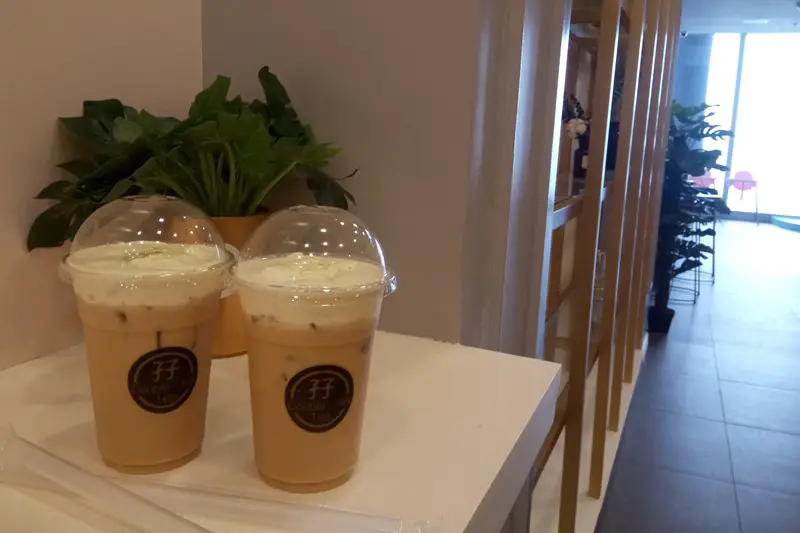 Signature Drink: My Order of Milk Tea Brown Sugar
I bought Brown Sugar Milk Tea which is Double Ma Tea's signature drink, while my companion had their Salted Cream Cheese Milk Tea.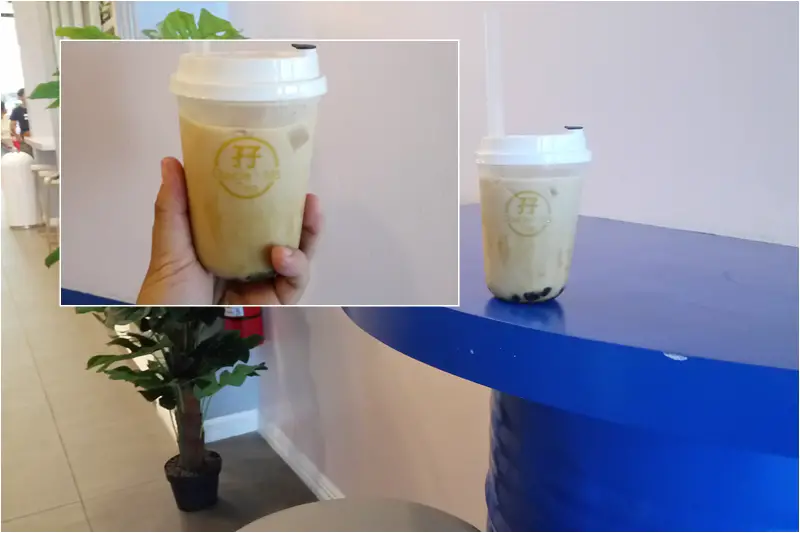 Why We Called it a Pink-Themed Cafe
We settled to have our leisure time by indulging ourselves with a drink at Double Ma Tea. The light-colored pink setting really caught our attention when we were approaching the area. It was quite catchy to the eyes and the quirky details make it a nice way to attract customers.
Once we entered the cafe, it felt like we've entered a special 'princess room'. For sure those who love pink will be intrigued by this shop.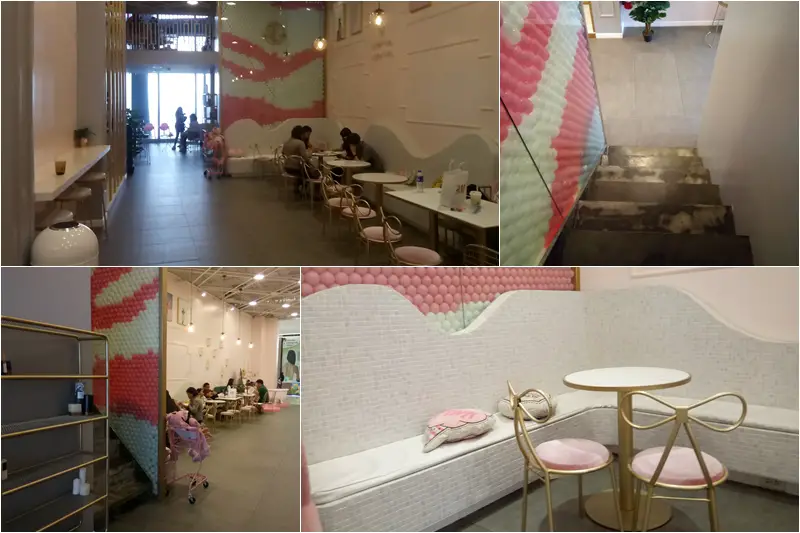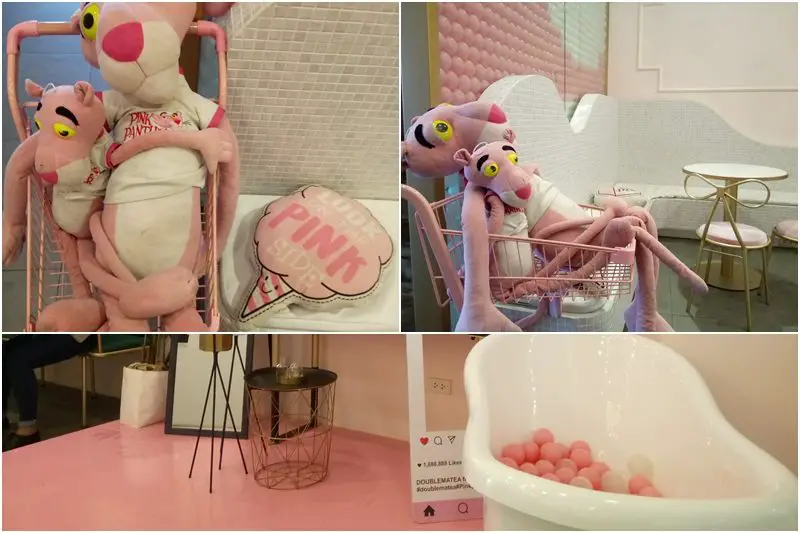 The cafe has different tables and chairs depending on your comfort. There are different areas you will adore like my personal favorite: the bean bag space.
It's much more relaxing for me to sit on a comfortable bean bag while enjoying my drink.
We were happy that we've come across this wonderful cafe. The drinks were delicious and we had a good ambiance to match it up. We hope you visit this store, too!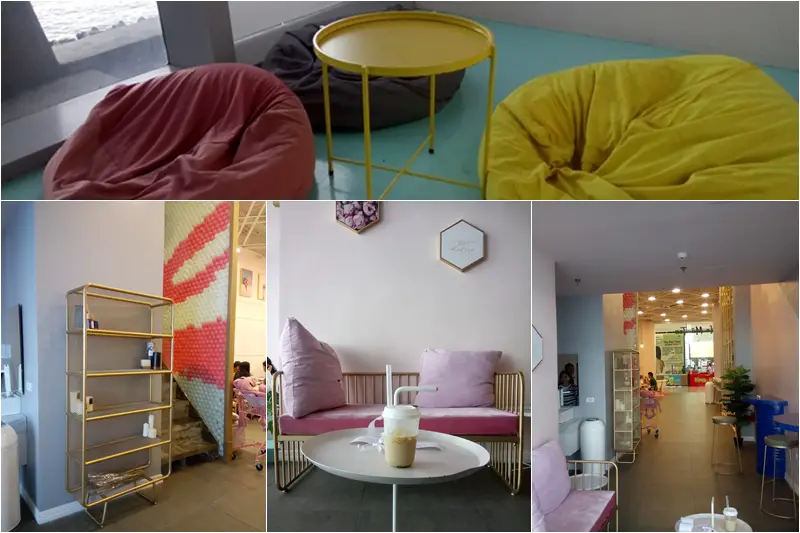 Opening Hours: 10 am to 10 pm
Contact Information
Double Ma Tea
Address: 2nd Floor Cube Wing, SM Seaside City, South Road Properties, Cebu City
Telephone Number: +63 917 604 1000
Email: doublemateaofficial@gmail.com
Facebook: https://www.facebook.com/DoubleMaTeaofficial88/
Google Map Location
Below is a map guide to the location of Double Ma Tea in case you are driving towards SM Seaside City.