The Cebu CFI Community Cooperative or simply known as CFI is a member-owned insurance company. As such, its members are the backbone of its existence and growth. By joining the cooperative, you become part of something bigger than yourself – you become part of an organization that has been helping people since 1970.
Also Read: How to Apply CFI Housing Loan Program
Becoming a CFI Member is easy! All you need to do is fill out an application form, submit it along with all required documents to any CFI branch near your area, and make sure to pay the necessary fees. Once approved, you'll be able to enjoy all the benefits being part of a cooperative has to offer! Additionally, you will also be eligible to apply for different types of loans. You are also entitled to get reimbursement for your health-related claims like admission to a hospital or prescription.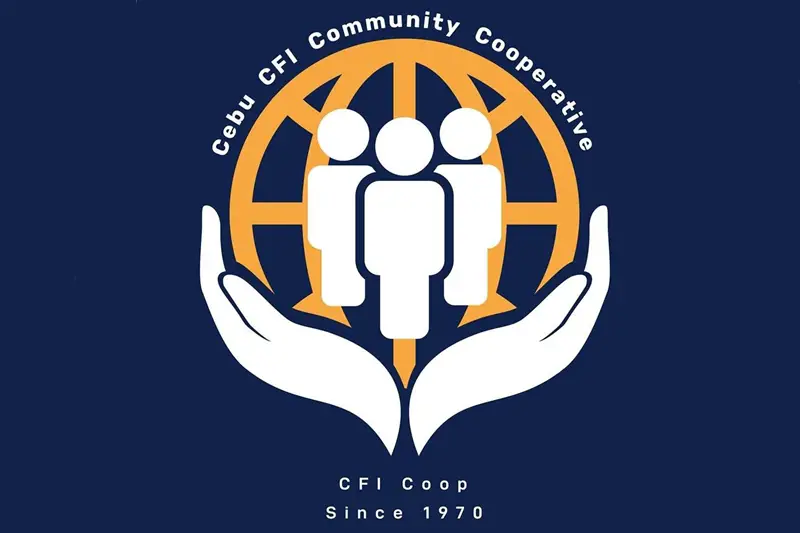 What is the Cebu CFI Community Cooperative ?
The Cebu CFI Community Cooperative is an incorporated cooperative existing since 1970.  It offers various products and services such as insurance, loans, health care reimbursement, and other financial assistance. Through its cooperative approach, members can benefit from the collective resources of the organization to ensure their financial security and well-being.
CFI is a member-owned cooperative that provides tailored solutions to meet each individual's needs. By becoming part of this community, you will be able to access different types of loan packages with low-interest rates and flexible repayment terms. You will also be entitled to receive reimbursement for medical expenses like hospitalization fees or prescription purchases.
Features and Benefits
Investments and Savings
Member's Share Capital is considered as their Savings
Health Insurance
Different Types of Loans
Adequate interest earnings per annum
Healthcare Reimbursement
Time Deposit
Savings Deposit
Low-interest for loans
Life Insurance
Qualifications
Be at least 18 years old
Have a valid ID
Fill out an application form
Submit all required documents
Pay the necessary fees.
Requirements
Online Form Application
Proof of Identity that shows the photo of the applicant like any valid Government ID
Proof of Applicant's Birth Date such as Birth Certificate, Certificate of Baptismal, or any Government ID showing the date of birth of the applicant
Proof of Address, you may provide any proof of billing such as electricity, water, or internet bills.
Also Read: How to Apply GLoan Personal Loan in GCash
How to Apply as a Cebu CFI Member On-Site
Make sure to prepare all the requirements and be at the branch before 3 PM as they have a cut-off time.
Remember to dress appropriately as you're applying to become one of the CFI members.
Please get a priority number at the reception or guard area, you must tell them your concern.
Once your number is called, proceed to the desk where a representative will greet you.
They will validate your documents and make sure that everything is true and correct.
You will be then asked to fill out a form about your personal, banking, and financial details.
After everything is encoded into their system, they'll take a photo of you for their member record and you will be asked to make a payment. No worries, as the same representative can take your payment.
Finally, you'll be given further instructions on what to do next, and most likely to wait for your name to be fully activated.
How To Apply as a Cebu CFI Member Online
Visit their website at https://www.cficoop.com/online-membership-application/
Make sure that all requirements are ready to be uploaded, so make sure you have either taken a photo or scanned the required documents.
Make sure that the mobile phone number and email address are active as these will be the primary mode of communication between CFI and the applicant.
Once you've reviewed the welcome page, make sure to enable or allow access to your camera as it's also required by CFI to take a photo of you.
On the next page, you'll be prompted to fill out your Personal Profile which consists of your personal information, financial information, and bank information. You will also be asked to enter a full-fledged member and you may put in a family member or friend.
Once you're done, you'll be routed to the Supporting Documents page, here, you'll be asked to take a photo with your web camera and asked to upload the documents. Please be reminded that there's a maximum 10MB file size requirement.
After that, you're routed to a prerecorded seminar video that runs for about 26 minutes.
Lastly, you are routed to the Submit page where you can review everything before finalizing your form. You may refer to this page for further instructions on how what to do next and what to expect.
When you get an email or a text message, there will be a link to route you to make your first payment for the shared capital and your monthly dues. Usually, the response is not long and you may consider downloading the Cebu CFI Coop App for your mobile device.
Also Read: How to Apply CIMB Loan Through Gcash
Step-by-Step Application Process
Application at the office
There are two ways to apply as a Cebu CFI Coop Member, you may go to their physical branch located in Capitol Site, Cebu City. Make sure to secure all the necessary documents and prepare the fees to become a member. You'll be asked to prepare the first annual membership due of 1,000 and the shared capital requirement of 2,000 as their minimum requirement.
When you have all the requirements prepared, proceed to the Cebu CFI Coop office located at Capitol Site, Escario Street. You will be asked your purpose for coming and given a priority number. Please be on site as they will not cater to anyone after 3 PM as they have a cut-off time to accommodate everyone who's already waiting.
After your number is called, please proceed in handing out your documents for verification, and when instructed to pay for the dues and fees, please do.
Applying through their web portal
Secure your documents and take a photo or scan if you've got a computer scanner. These are necessary as part of the application process CFI will ask you to upload the required documents to their system. Go online and visit the CFI's website https://www.cficoop.com/ and choose the option to apply online.
You will be prompted to different pages as you fill out the form and also be asked to take a photo with your webcam. After that, you'll be given further instructions.
VIDEO: How to Apply for CFI Online Membership
This video is a guide on how to become a CFI member online. It will help you understand the basics and how to apply in just a few simple steps. Kindly watch the whole video as it provides a step-by-step process on how to become a Cebu CFI Coop Member on their web portal. It's straightforward and will definitely lead you in the correct direction.
Frequently Asked Questions
If I'm living outside the Philippines, am I able to become a CFI Coop Member?
Yes, you can submit your application as long as you're a natural-born Filipino, this can be verified with your birth certificate.
Can I make advanced payments for my monthly dues?
Yes, you may opt to pay in advance for your membership dues.
Is there an option to make a savings account under CFI?
Yes, there are different types of accounts you can create with CFI, the most common is creating a savings or time deposit account.
Will my health insurance be activated once I'm a member of CFI?
Yes, they will automatically create a policy account, specifically for your medical needs under your name.
What is my medical insurance coverage or limit?
After becoming an active member of CFI, you are entitled to an annual coverage of PHP 100,000 of CFI's Medical or Health Insurance.
Am I able to make online payments for my monthly or annual dues?
A text notification with a link from CFI will be sent to the number you've registered when your due is upcoming, simply follow the link and it will route you to make a payment and let you choose your preferred method to pay.
Does the health insurance also cover dental issues?
Yes. They will cover your dental procedures. In fact, they also do reimbursements for prescriptions, as long as you keep the receipts and fill out their reimbursement form.
Also Read: How to Apply GGives Gcash Installment Loan Program
Summary
Becoming a member of Cebu CFI Coop brings a lot of benefits as an individual. It is a great way to secure your future and take advantage of the different products and services that CFI Coop offers. The step-by-step process will make sure you understand all the important documents or information needed, so it's best to prepare before submitting your application. It's also important to note that you can use their web portal for easier transactions and follow-ups.
If ever you have further questions, you may refer to their contact information or visit their physical office for more assistance.
Contact Information
Cebu CFI Community Cooperative
Address: Esperanza Fiel Garcia Bldg., Capitol Compound (Capitol Site), N Escario St, Cebu City, 6000 Cebu
Website: https://www.cficoop.com/
Telephone: (032) 255-2525
Email: info@cficoop.com
Facebook Page: CFI Coop Official Page
Disclaimer
The information posted here is based on the details from the official Facebook Page of Cebu CFI Community Coop. Information may change without prior notice. It is best to contact CFI for updates if you have any inquiries.