Apply for a Personal Loan with CIMB Bank at very low-interest rates and get rebates when you pay your monthly dues on time. Get approved as fast as 24 hours from the submission of your application. I was able to apply for a loan via CIMB after browsing through my Gcash App on my phone.
Also Read: How to pay VECO (Visayan Electric) bill via Gcash App
Emergencies are always unexpected and without any savings, it's difficult to face those circumstances without any funds. However, we must not lose ourselves from the challenges we encounter and still find ways to overcome the struggles.
Gcash App has partnered with CIMB Bank to provide a personal loan for Filipinos in these challenging times. Here are the steps, requirements, and qualifications for you to easily apply through your mobile phone.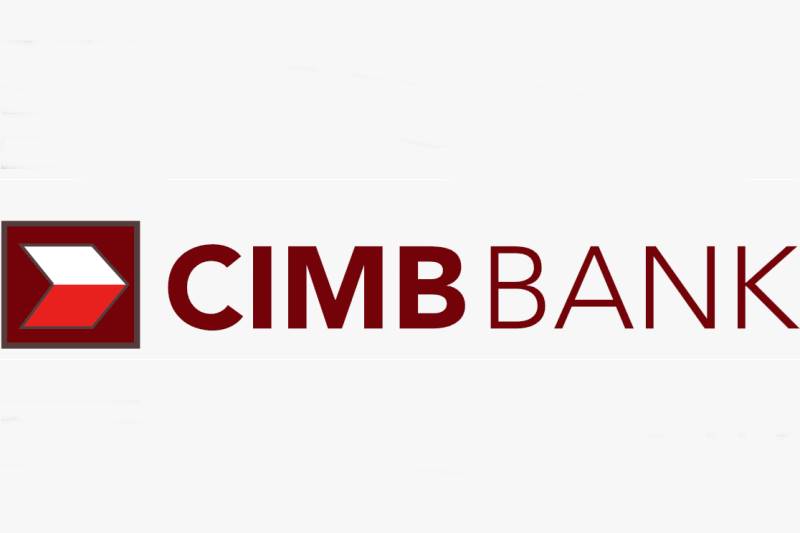 Qualifications
Below are the qualifications for you to be eligible to apply for this CIMB bank loan
Must have Gsave Account or Deposit Account
Applicant must be between 21 years old and above
Applicant must be no older than 65 upon loan maturity
Applicant must be a Filipino citizen and a non-US person
Applicant must have a registered Philippine Address and Mobile Number
Applicant must have a minimum gross monthly income of ₱15,000
Applicant, if employed, must be tenured for at least 6 months, or 1 year of continuous employment, unless employed in the top 15,000 corporations
Applicant, if self-employed, must be operating for at least 1 year
Requirements
Below are the documents you need to submit when applying for this CIMB Loan via online mobile app:
Income Payslip
Salary Certificate
BIR 2316 Form
Selfie (for verification during the process)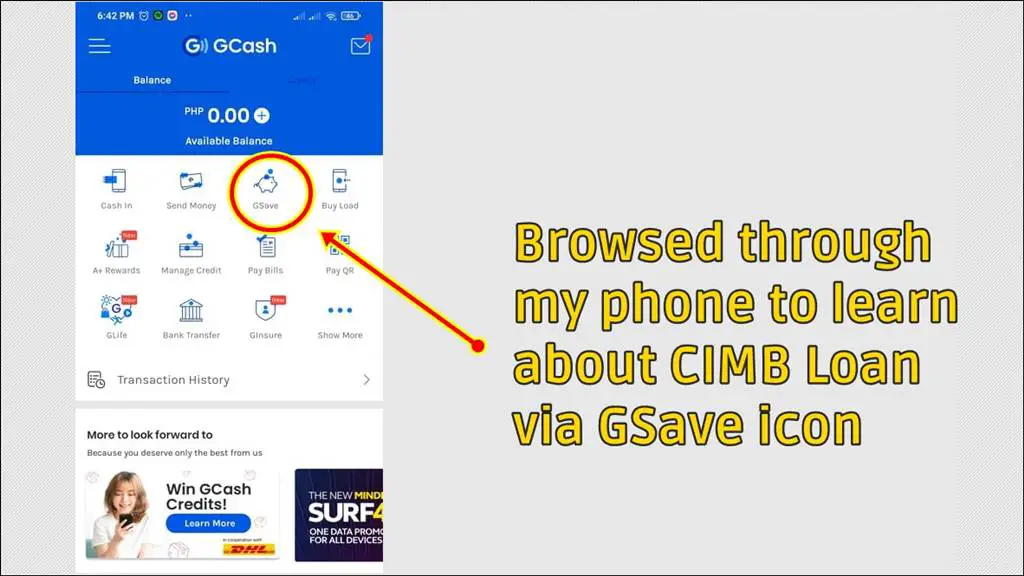 Steps to Apply for CIMB Personal Loan (must have a Gsave Account through Gcash App)
Here are the steps on how you can apply for the CIMB Loan via Gcash app:
Download and Install CIMB Bank Application via Playstore/Appstore
Fill out the Sign Up Details
Input a one-time password via SMS with your registered mobile number
Create a password and fill out the Preliminary details
Select Loan Amount and Tenure
Review Terms and Conditions, tick on the box, then affix signature
Choose a disbursement method (CIMB account, Gcash, Other banks)
Upload Income documents (Payslip, COE, BIR Form 2316)
Complete Virtual Verification (selfie-check)
Review Loan Summary and press "Submit"
Important Reminders
Please be advised of these important things to know when you apply for this type of loan.
Make sure the registered email is verified
A representative from CIMB may contact you for further verification
They may require additional documents
They may ask you to provide 3 specimens signature
Get approved as fast as 24 hours and have it disbursed to your desired account.
Video: Get a Loan Through CIMB Bank and Disbursed via Gcash
For more information, here's a video guide about this CIMB bank personal loan and the process:
How to Make CIMB Loan Payment in Gcash
In order for me to pay my loan and keep my account updated, I had to fund money to my Gcash account and then pay my CIMB loan through the CIMB App. Since you will be required to download the App, you can simply make a payment via mobile phone. Please check the steps below:
Step 1: Select Product Menu > My Personal Loan > Repay My Loan
Step 2: Pay via Other Channels > Online Payment
Step 3: Select your bank for the loan repayment > Input repayment amount
Step 4: Check your registered email for instructions from Dragonpay on how to complete your online payment
Please do not forget to make a payment and keep your CIMB Personal loan account up-to-date to avoid penalties and late fee charges. It is good to know when is the deadline for your payment and make sure to pay the balance on or before the said cut-off date.
CIMB Loan Gcash Review
So this is the process of applying for a personal loan via CIMB Bank. I would not have been able to learn about this loan program if I did not browse through my Gcash App on my smartphone.
Personally, I applied for this loan and was approved where my monthly contract was for 12 months and I pay the bank via Gcash on a monthly basis. The process is simple and if you can get approved easily so long as you have all the necessary documents and you are also qualified for the said personal loan.
I hope you found this tutorial helpful. In case you may need more information, you may need to contact CIMB Bank for more details.