Time for another food adventure here in Cebu. As I finished my work at home, I was craving something savory and saucy to satisfy my taste palettes. I decided to go outside and hoped that I find what I'm looking for. After a few strolls, I came across "Where House" at M. Velez Street, Guadalupe.
Also Read: Dine-in at Amigos Food Corner in Guadalupe
Without any hesitation, my companion and I went inside and settled. It was raining lightly so it was perfect to have a hot meal served at your table.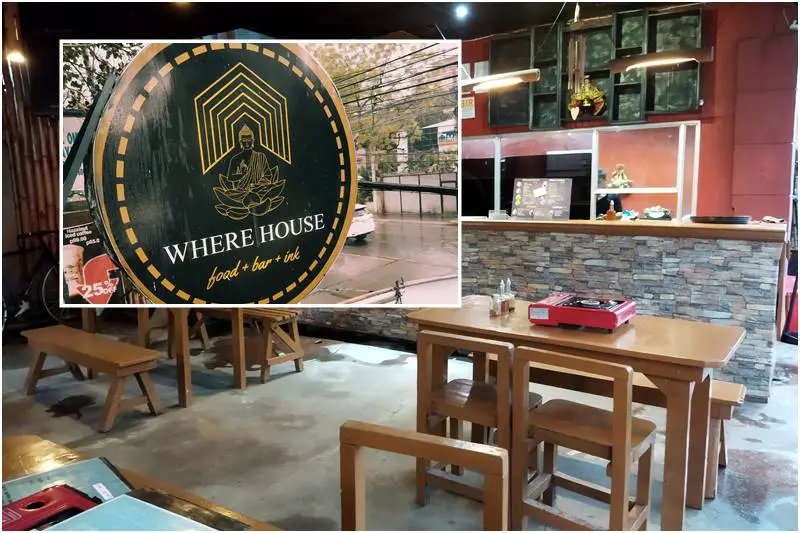 Where House at Guadalupe, Cebu City
The restaurant we visited is located in M. Velez Street, Guadalupe Cebu. It is near Capitol Site and near neighboring houses which makes it accessible. And it can be easily found since it's just along the highway.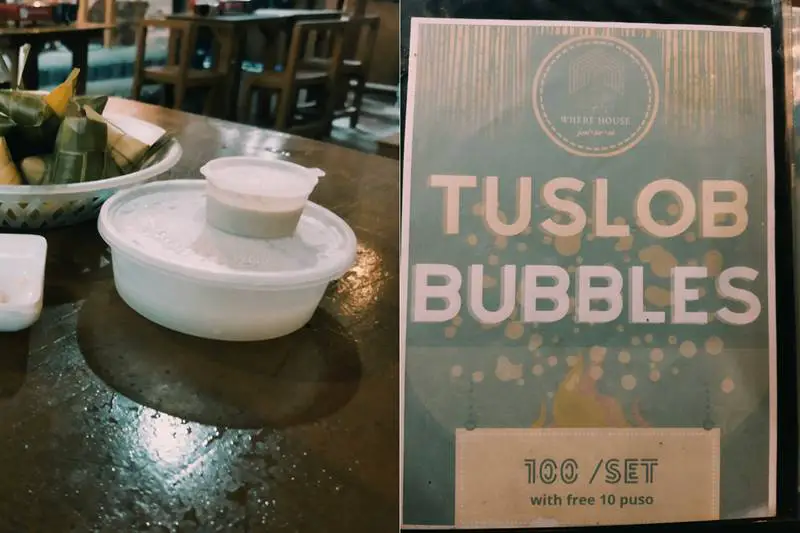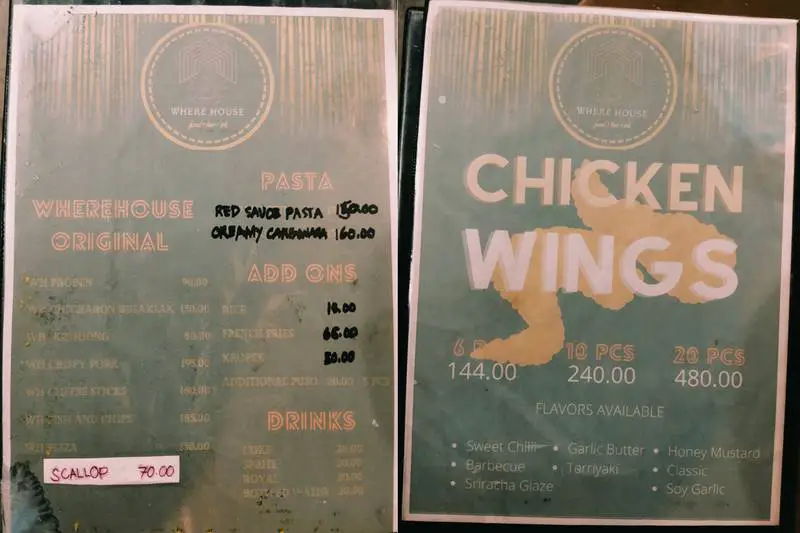 Wide Variety of Food Selection
Where House offers many different meals, snacks, and even "Silog Meals"(sinangag at itlog). The menu provided was displayed with a la carte viands to choose from like Chicken Wings, Chicharon Bulaklak, Ngohiong, Pork, and many more. We ordered Tuslob Bubbles which comes with free Hanging Rice.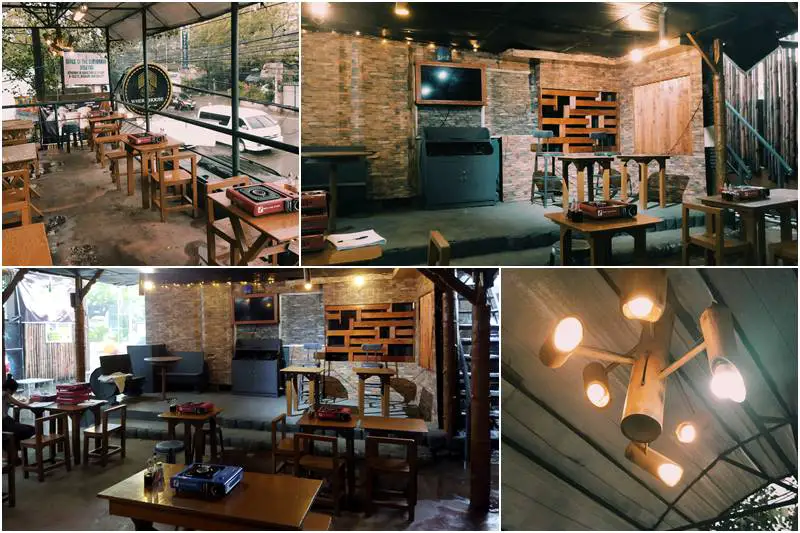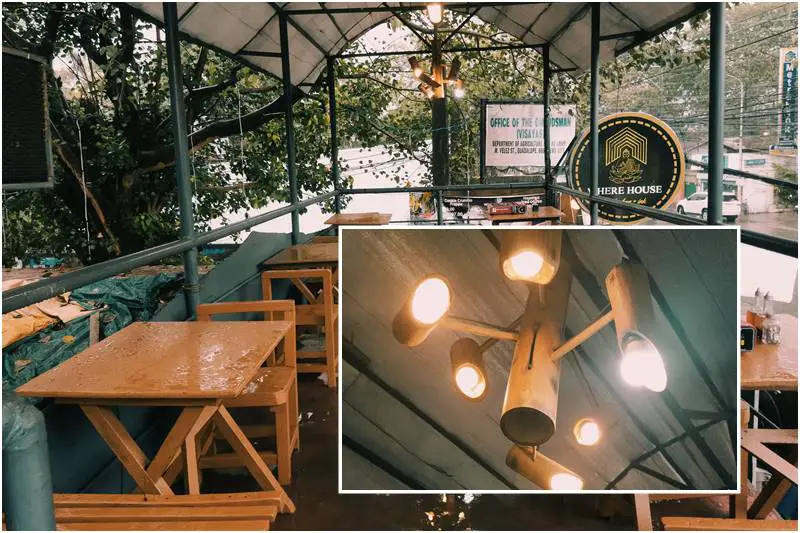 Tuslob Buwa Set with 10 Pieces of Hanging Rice
This type of food was popular a few years back and it originated in Pasil and Suba, Cebu. It's called Tuslob Buwa (dip in bubbles) because when you start cooking the meal, it brings out the aroma and forms small bubbles on the frying pan where you can dip your hanging rice and chow. It consists of a pig's brain, pig's liver, some oil, garlic, onion, and spices. There is a small gas burner on each table for customers to cook the meal.
You may choose to cook the food yourself or ask for assistance.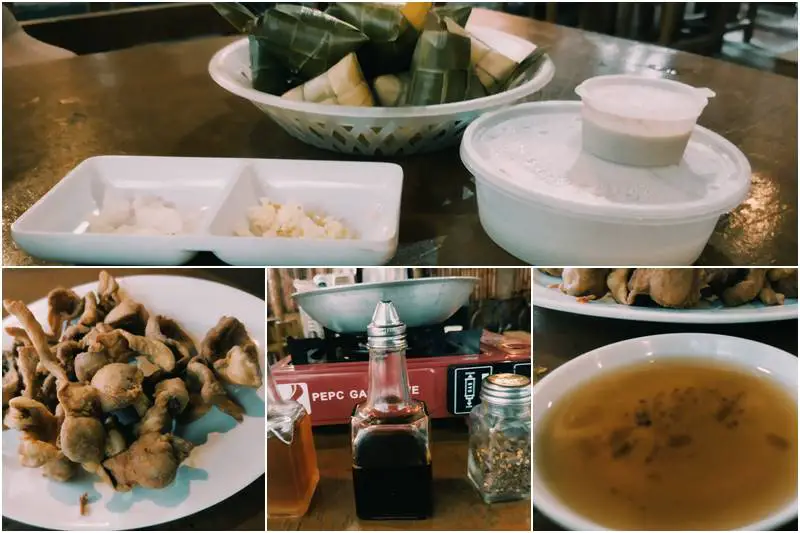 Cooking the Tuslob Buwa Meal
Turn on the gas burner and heat the frying pan.
Put oil once the frying pan is heated.
After the oil is hot, put in garlic and onions and saute.
Add the pig's brain to cook and soy sauce for taste.
And add the remaining seasoning with cornstarch.
Put in chili flakes to spice up the food.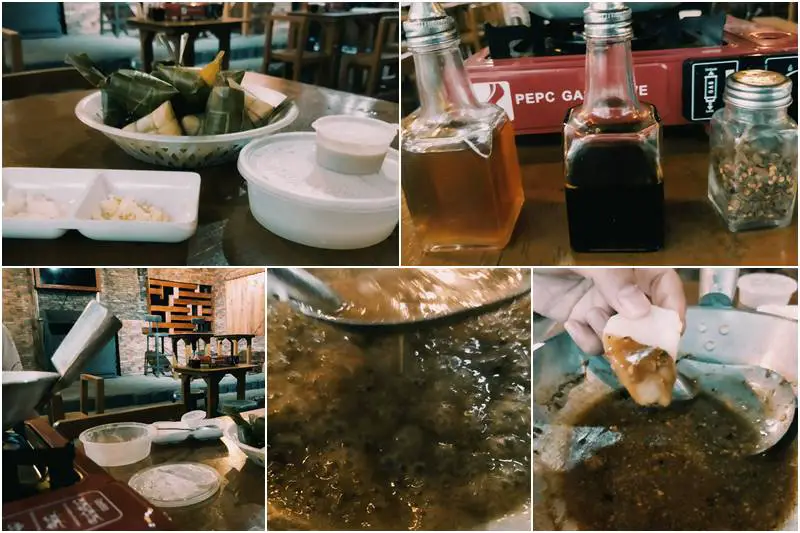 We also ordered Chicken Proven, it is famous street food in the streets of Cebu. It is a part of the chicken which is located near its gizzard and liver in the digestive system of the chicken. It is deep-fried and crispy and crunchy to eat.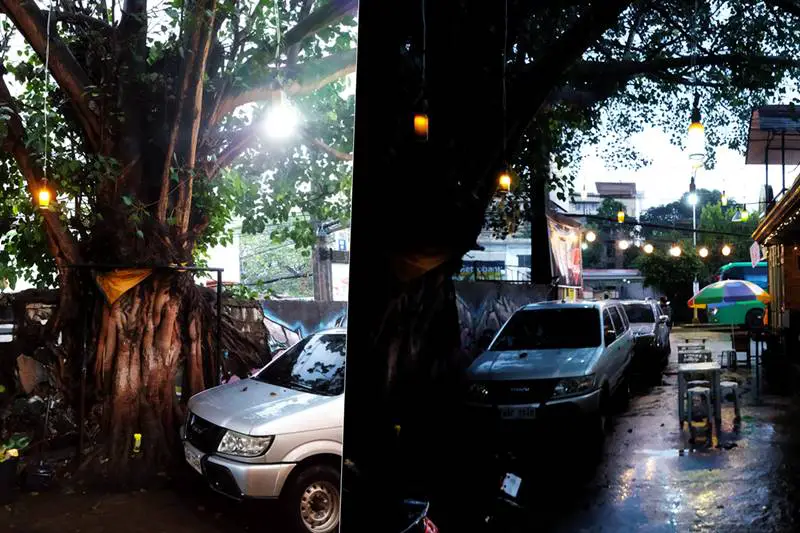 The location and ambiance of the restaurant are great! We were the only dine-in customers at that time due to the non-stop rain. At times, live bands play music and have alcoholic beverages to offer. Despite the alcohol ban, this restaurant still serves food.
Contact Information
Where House
Address: M. Velez Street, Guadalupe, Cebu City 6000
Contact Number: NA
Facebook Page: https://www.facebook.com/wherehousecebu/
Google Map Location
Below is a map guide to the location of Where House Food + Bar + Ink in Cebu: