Hello Cebuanos! We'll have another food adventure here at Amigos Food Corner located in M. Velez Street, Guadalupe. This is an all-around food restaurant that serves many types of foods, drinks, and even desserts and provides a good hangout place.
Also Read: Best Places For Lechon Cebu
It was almost 7 in the evening and me and my companion were starving. I had to look for a decent meal that will satisfy our hunger. After a few minutes of walking around where I live, I came across another food restaurant which mainly offers "Silog" (sinangag itlog) meals and Milk tea. It was the perfect decision as they were offering a small-sized milk tea for free when you order a silog meal.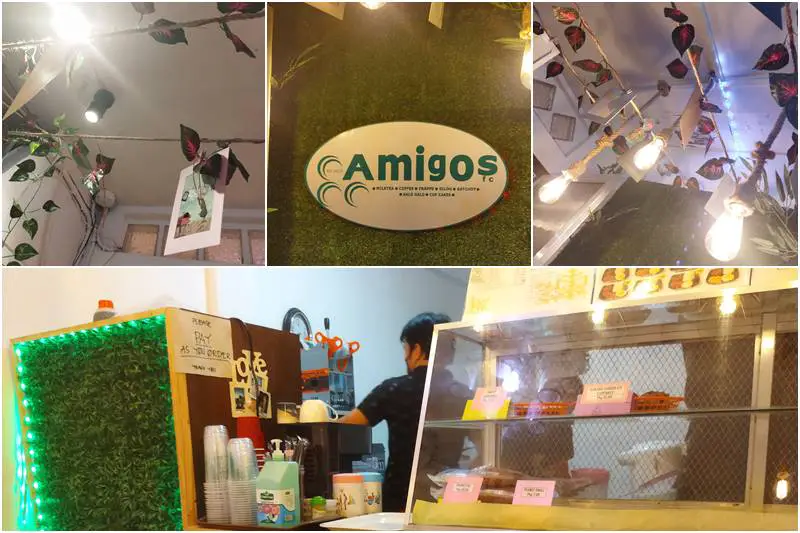 Amigos Food Corner at M. Velez Street, Guadalupe
After a few minutes of finding a place to dine, we stopped by M. Velez Street and spotted Amigos Food Corner. It's easily found since it's just along the main road. The area is settled well since there are many passersby, vehicles, and near establishments, like banks, malls, hotels and etc. You'll be easily attracted to their vibrant setup.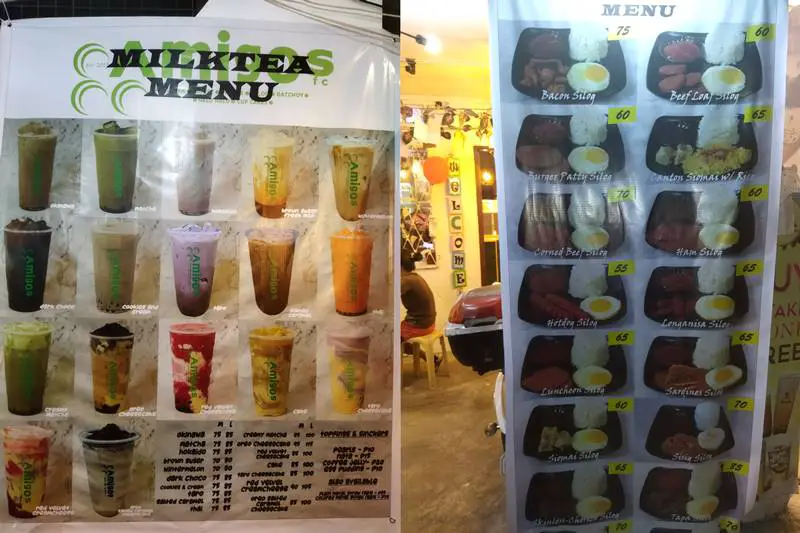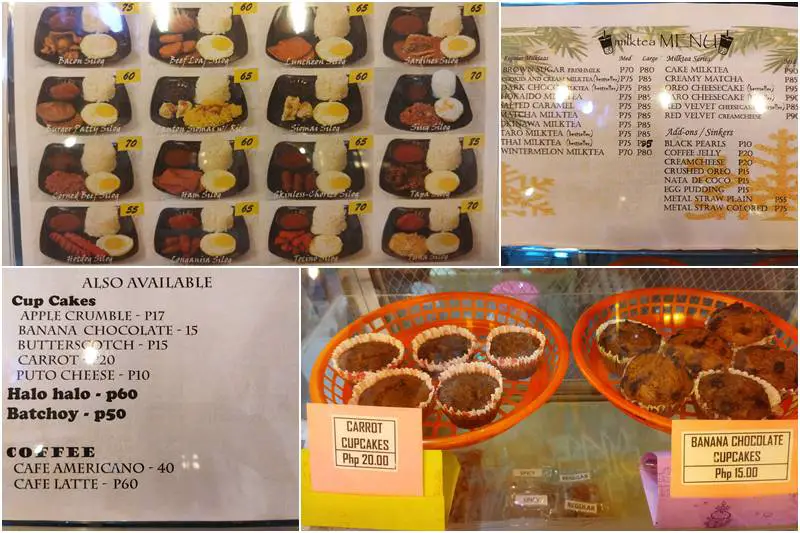 Silog Meals, Milk Tea, Desserts, Coffee, and Cupcakes!
After going through their menu, you'd have a hard time deciding as they have a wide selection of meals and not limited to just the usual Singangag na Itlog, they also serve Batchoy.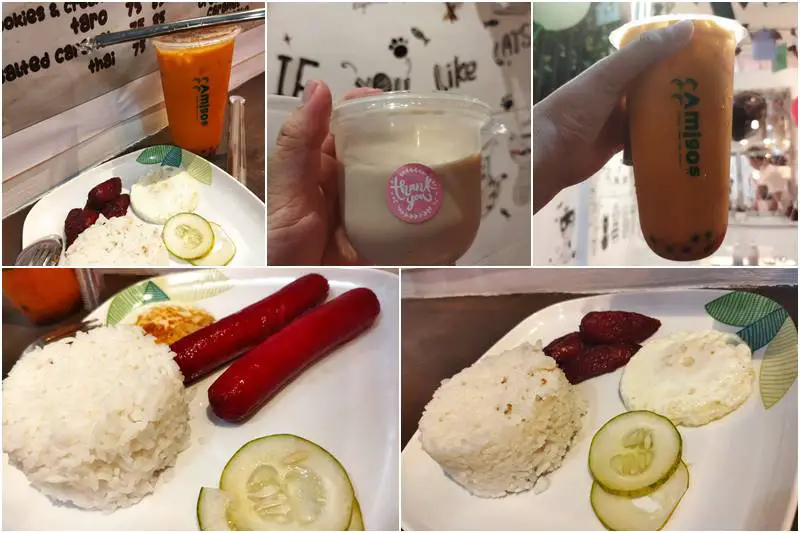 We ordered hotdog silog and longanisa silog. Fortunately, their silog comes with a 12oz classic milk tea as their soft opening promo. Since we knew that the free drink does not satisfy our thirst, we order one Thai Milk tea and it also comes with a stainless straw as part of their promotion.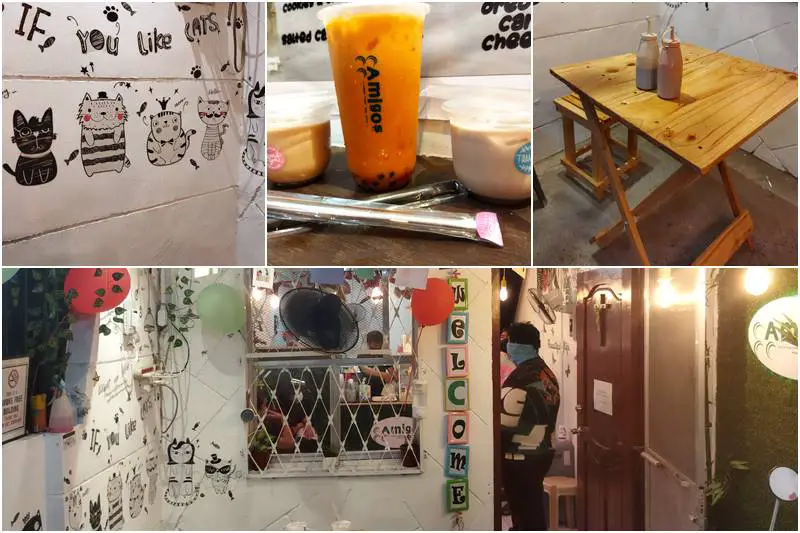 I had a small talk with the owners since they just opened recently. They were once located in One Pavillion Mall and had to transfer elsewhere. They were so accommodating despite they didn't have any employees and they handled everything like taking orders, preparing the food, and even serving.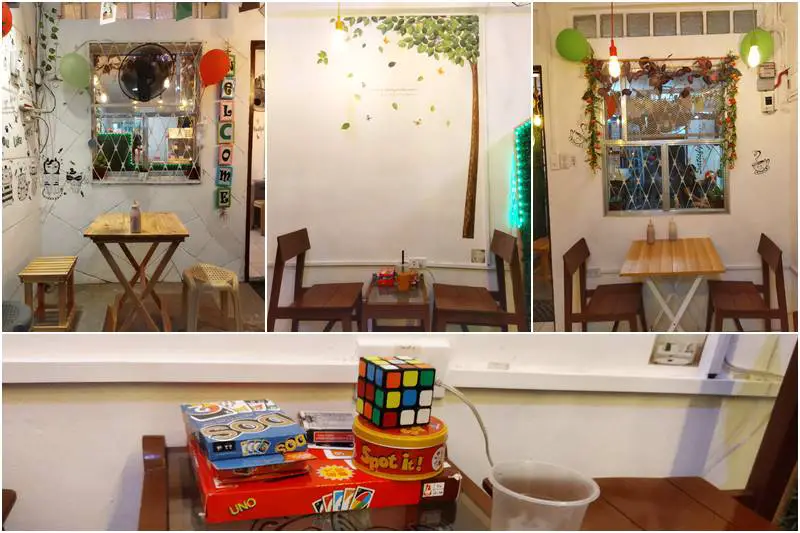 Overall, the atmosphere of this food store is cozy and clean. I liked how they included a small table with card games, Rubik's cube, and even WiFi. Their table setup is very neat, it complements the dining area and the design theme of this food store.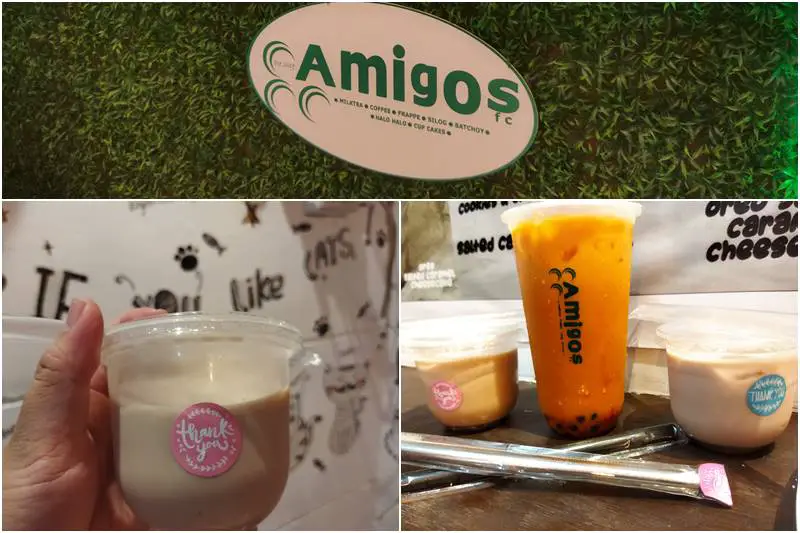 What are you waiting for? Visit Amigos Food Corner and get freebies for their soft-opening, (hurry! until supplies last as per owner).
Contact Information
Amigos Food Corner
Address: 152 M. Velez St, Cebu City, 6000 Cebu
Telephone: 0921 514 5784, +63322687798
Email: amigosfoodcorner@gmail.com
Facebook Page: Amigos Food Corner
Google Map Location
Below is a map guide to the location of Amigos Food Corner in M. Velez Street: