What makes Cebu City a place to visit for tourists is its wide variety of food selections. There are many cuisines that our city has to offer. And we're visiting a Japanese restaurant known for its tasty and authentic Japanese ramen noodles. Ramen is a dish of wheat noodles, served in a meat or fish-based broth and typically topped with slices of pork, seaweed, bamboo shoots, mushrooms, and scallions.
Also Read: Shawarma Gourmet: Authentic Lebanese Restaurant in Escario Central Mall
There's a restaurant we've come across that serves Japanese cuisine and we can confidently say they're authentic Japanese food. AKITA Japanese Restaurant offers a range of tasty Ramen noodles, Rice toppings, Sushi Sashimi, Gyoza Dumplings, Bento (Meal sets), and many more.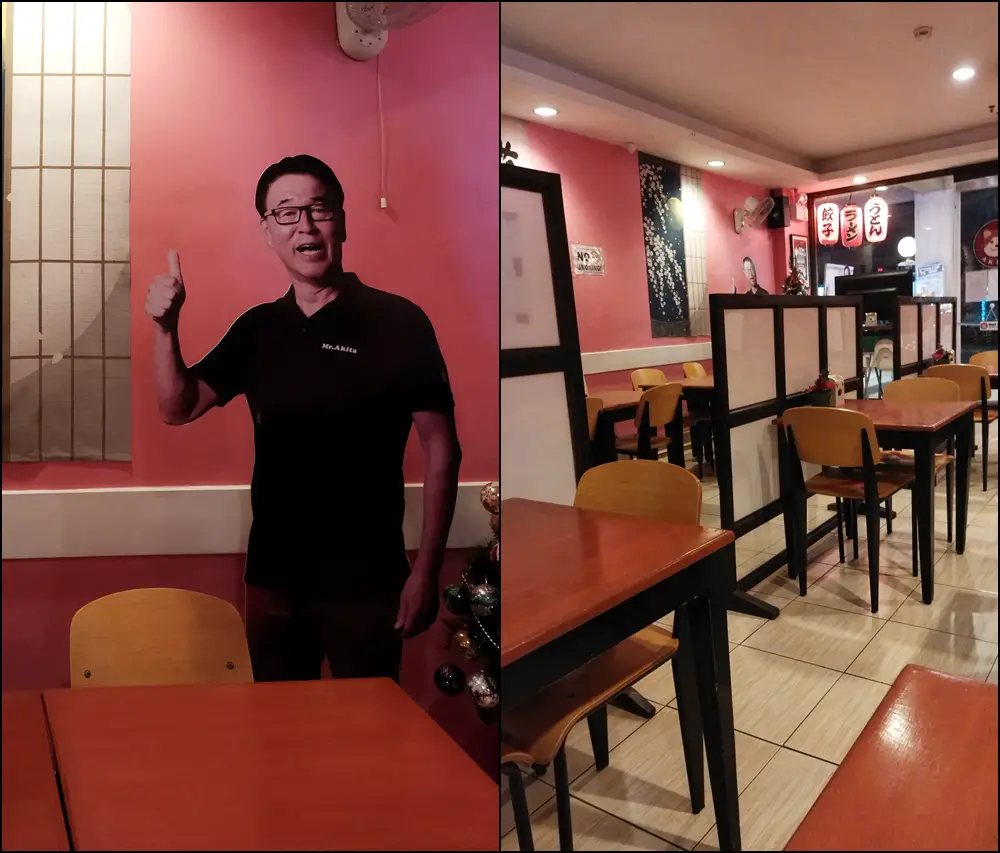 AKITA Japanese Restaurant – Cebu is at Gaisano Country Mall, Banilad
The restaurant is located on the ground floor of Gaisano Country Mall. Prior to moving to Gaisano Country Mall, they were once in City Time Square in Tipolo, Mandaue City. We're happy to know that they've changed their location to a more centralized location in Cebu. It is near one of the tourist attractions in Cebu, IT Park which is about a 10-minute drive. So it is wise to have a great meal before going to the tourist spot.
Akita Japanese Restaurant is owned by Mr. Akita, he's a very friendly and accommodating person to be with. He is proactive and will recommend their best seller's Ramen, the Miso Ramen Soup.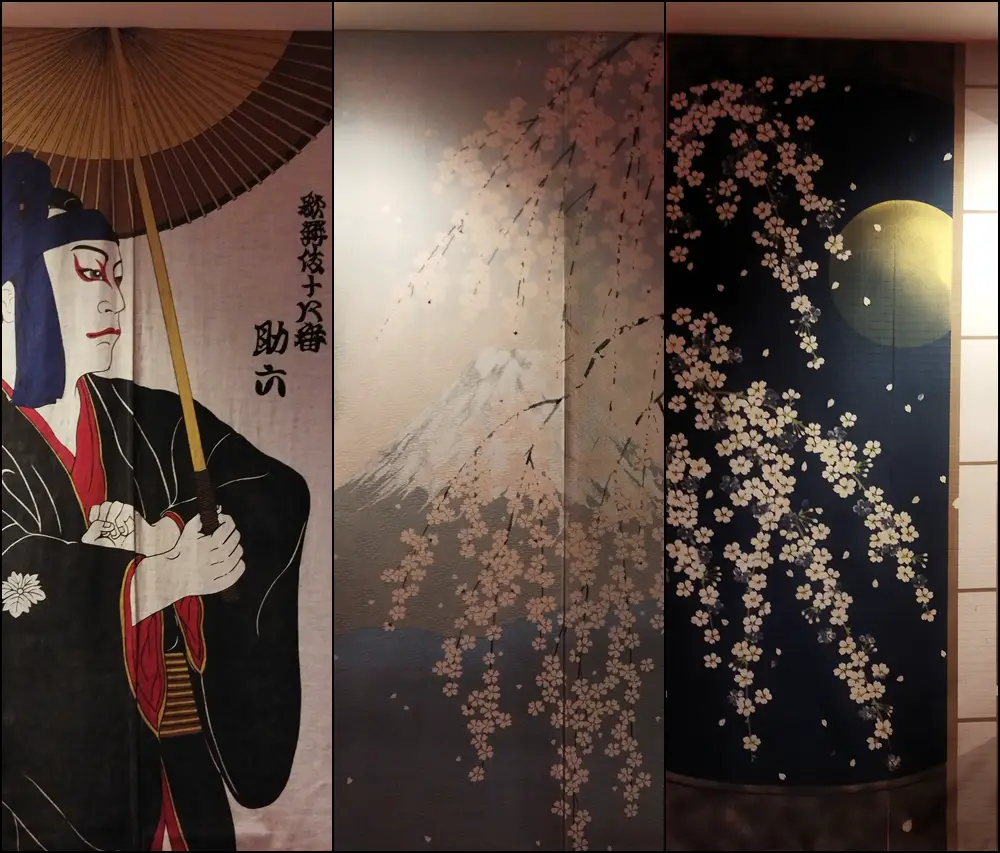 The Ambiance of their Restaurant
Since this restaurant is situated in a mall, we'll still find this place as if you're inside a modern Japanese restaurant. The interiors are very calming with their wooden tables, chairs, and walls. They have wall portraits of paintings that will make you feel like you're in Japan. Some of the section in this restaurant is divided by low walls to give their guests an intimate experience.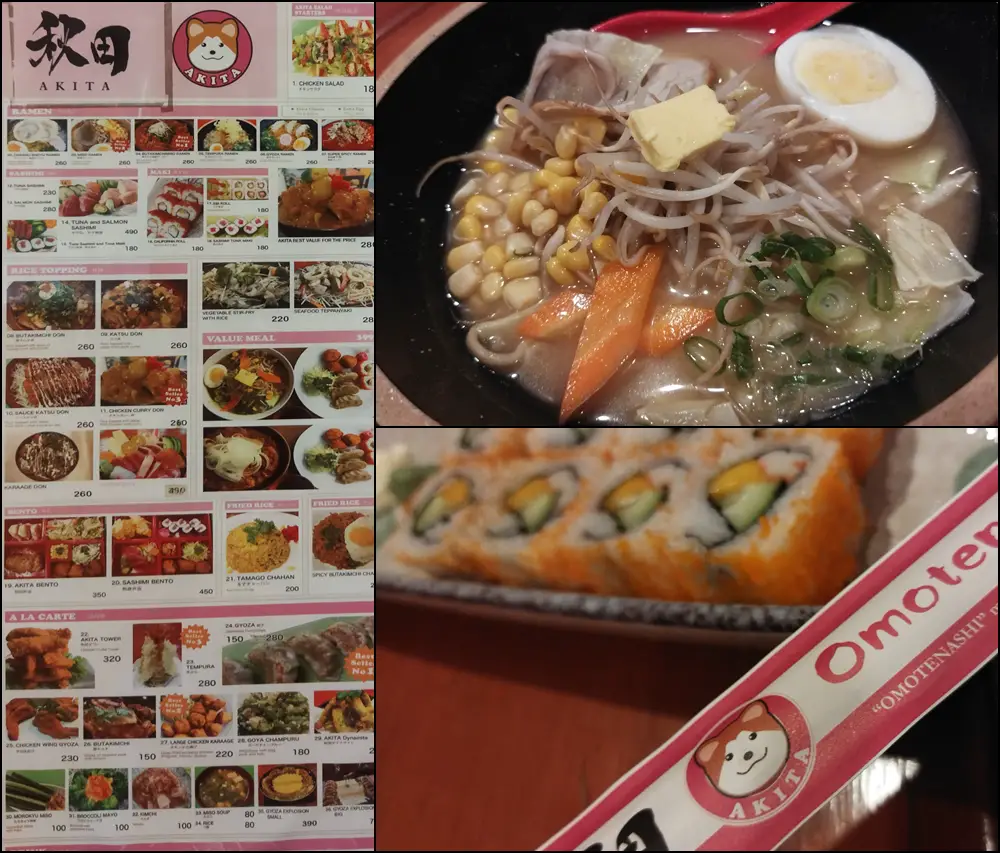 AKITA Japanese Restaurant's Menu
We can all agree that this restaurant offers authentic Japanese food as it is owned by Mr. Akita, a Japanese citizen residing in Cebu and promoting his style of cooking and traditions. The main dish this restaurant recommends is its Miso Ramen, which is a thick and rich soup that comes from the bone broth of beef, chicken, and pork.
Aside from their Ramen menu, they also serve Sashimi, Maki, Rice Toppings, Bento, and Ala Carte meals. They are all authentic Japanese dishes that will surely make you enjoy your dining experience.
Ramen
As mentioned previously, Miso Ramen is one of their best sellers, another one is Butakimchimiso Ramen, which is a spicy type of ramen that makes you sweat when eating. These two types of ramen are what make this restaurant famous as it is their best seller option. They also serve Chashu Shoyu Ramen, Tempura Ramen, Gyoza Ramen, and Super Spicy Ramen.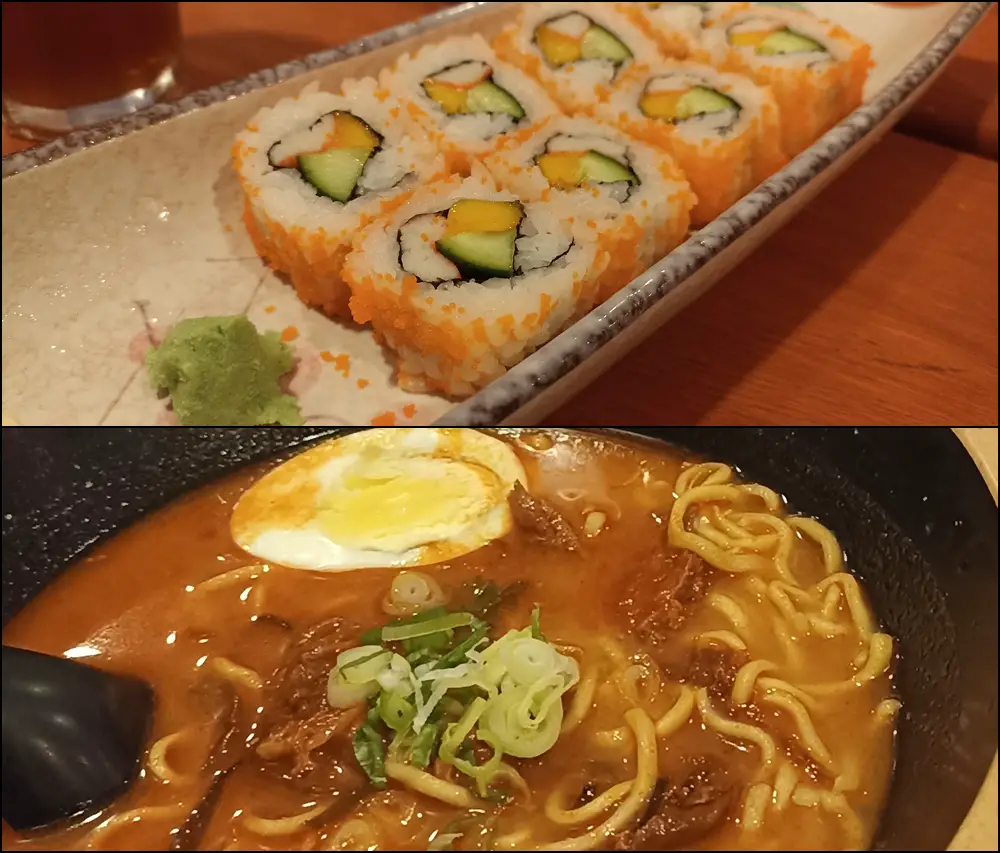 Sashimi
This type of Japanese dish is a delicacy that consists of raw fish, thinly sliced, and served without rice. It is a type of sushi that can be eaten as an appetizer or main dish. Akita currently offers Tuna and Salmon Sashimi. It is a very unique way of eating food and is best paired with wasabi, soy sauce, and pickled ginger.
Maki
Maki is also sushi but it's bite-sized and comes in a hand roll or temaki style. AKITA Japanese Restaurant offers types of Maki namely California Roll, Ebi Roll, and Sashimi Tuna Maki. The California Roll is made with cucumber, avocado, and crabstick while the Ebi Roll is made of shrimp and mayonnaise. Last but not least is the Sashimi Tuna Maki, which is mainly raw tuna.
Rice Topping
Rice Topping is a type of meal that tastes great when eaten with Ramen. AKITA Japanese Restaurant offers Butakimchi Rice Topping which is stir-fried pork, onions, and kimchi served on top of rice. They also offer Chicken Curry Don, which is one of their best sellers, it is basically chicken and curry with potatoes and carrots. They've got Katsu don which is mainly fried pork cutlets. And they have Karaage don, Sauce Katsu Don, and Kaiben Don.
Also Read: Rice Bowls and More at Boy Lamaw in Velez Street
Bento
The Japanese Bento is a single-portion meal consisting of several side dishes with rice, meat, or fish. Akita Japanese Restaurant offers two types of Bento, which are Akita Bento and Sashimi Bento. Customers who want to opt to eat raw seafood may choose the Sashimi Bento, but no worries, as it includes other side dishes and meat.
Ala Carte Meals
Ala Carte meals have always been on the main menu of most restaurants as it is the only dish that is ordered and served individually. AKITA Japanese Restaurant offers Gyoza, which is a pan-fried dumpling usually filled with pork and vegetables and is also one of their best sellers. They also have their signature Akita Tower which is deep-fried chicken cutlets arranged to form a tower. Tempura is also served in this section and is another best seller of the restaurant. They have Chicken wing gyoza, you may order Butakimchi separately. Large Chicken Karaage can be also ordered here if you're not alone, they offer Goya Champuru, Akita Dynamite, Morokyu Miso, Brocolli Mayo, Kimchi, a smaller version of miso soup.
Finally, they have Gyoza Explosion, which is a big platter of Gyoza dumplings loaded with vegetables and gooey cheese. They have two separate versions: Gyoza Explosion Small and Gyoza Explosion Big.
Value Meal and Family Combo
AKITA Japanese Restaurant also offers value meals and family combos, which can serve 3-4 people. This is perfect for those who want to save money but still enjoy a great meal. The most popular value meals are a choice of Ramen with Maki, Karaage, and Gyoza. As for the Family Combo, it is a much larger set that can cater to more people.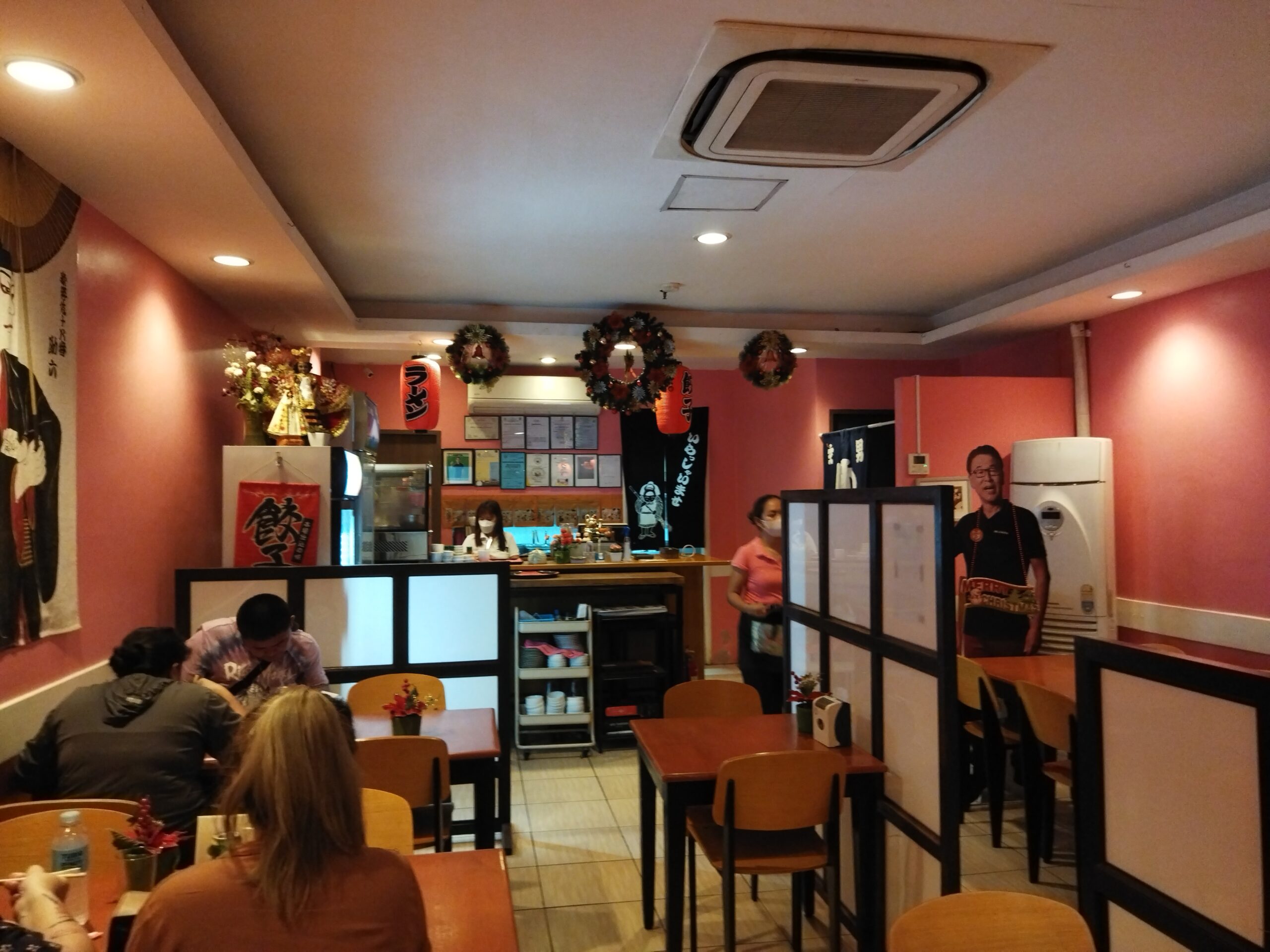 Summary
There are other notable Japanese restaurants that offer authentic Japanese food, and AKITA Japanese Restaurant is one of the best that you can find in the city. With its variety of Ramen and Sashimi, it is sure to satisfy even the pickiest eaters. From salads to rice toppings, and Bento boxes to family combo sets, AKITA Japanese Restaurant offers something for everyone. Whether for a dinner date or just an intimate gathering with friends.
Contact Information
AKITA Japanese Restaurant
Address: Gaisano Country Mall, Gov.M.Cuenco Ave., Cebu City, Philippines
Contact Numbers: (032) 238 4781
Facebook Page: AKITA Japanese Restaurant 
Google Map Location
Here's a map guide to the location of AKITA Japanese Restaurant: