Have you ever tried one of the street foods in Cebu? These amazing delicacies are some of the most popular dishes from this beautiful city, and they offer a great sample into what makes Cebu such an amazing destination! From skewered meats, steamed buns, noodle-based dishes to deep fried treats – there really is something here for every palate. Here we present a crash course on some of the classic street foods found in Cebu that are sure to make your trip even more memorable.
Also Read: 7 Must-Try Local Dishes You Can't Miss in Cebu City
Cebu, known as a foodie haven, is a must-visit destination in the Philippines. When it comes to food, one cannot ignore the street food culture that is thriving in the city. From savory to sweet, Cebu's street food offerings will surely satisfy your cravings. Among the wide array of street foods, five stand out the most. So next time you're in Cebu, don't miss out on these top 5 street foods that will surely leave your taste buds bursting with flavors.

Why Cebuano Love Street Foods
Why do Cebuano have such a love for street foods? Perhaps it's the affordable prices that make these delicacies accessible to everyone. Or maybe it's the social aspect of gathering with friends and family on a street corner to share a quick meal. Whatever the reason, one thing is for sure: street food culture is deeply ingrained in Cebuano tradition and will continue to be a beloved part of local cuisine.
Top 5 Street Foods in Cebu City You Must Try
1.Kwek-Kwek
Kwek-Kwek is a deep fried snack made from quail eggs, which are coated in orange batter and served on a stick. This treat is one of Cebu's most famous street foods – perfect for when you want to grab something quick and delicious!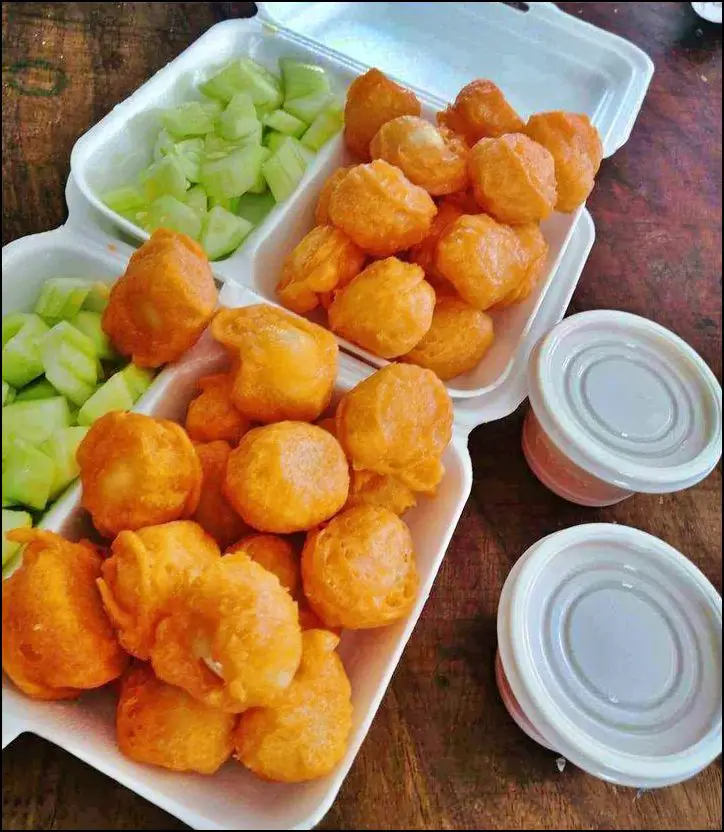 2. Ginabot
Outed as the "king of street food" by locals, Ginabot is a deep-fried delicacy made up of pork fat and organs. The pork fat is cut into cubes that are marinated in a mixture of soy sauce, garlic, sugar, and pepper before being fried to perfection. This dish is usually served with vinegar dipaste the rich flavors of Cebu's street food culture – from savory dishes to sweet treats, there is something here for everyone.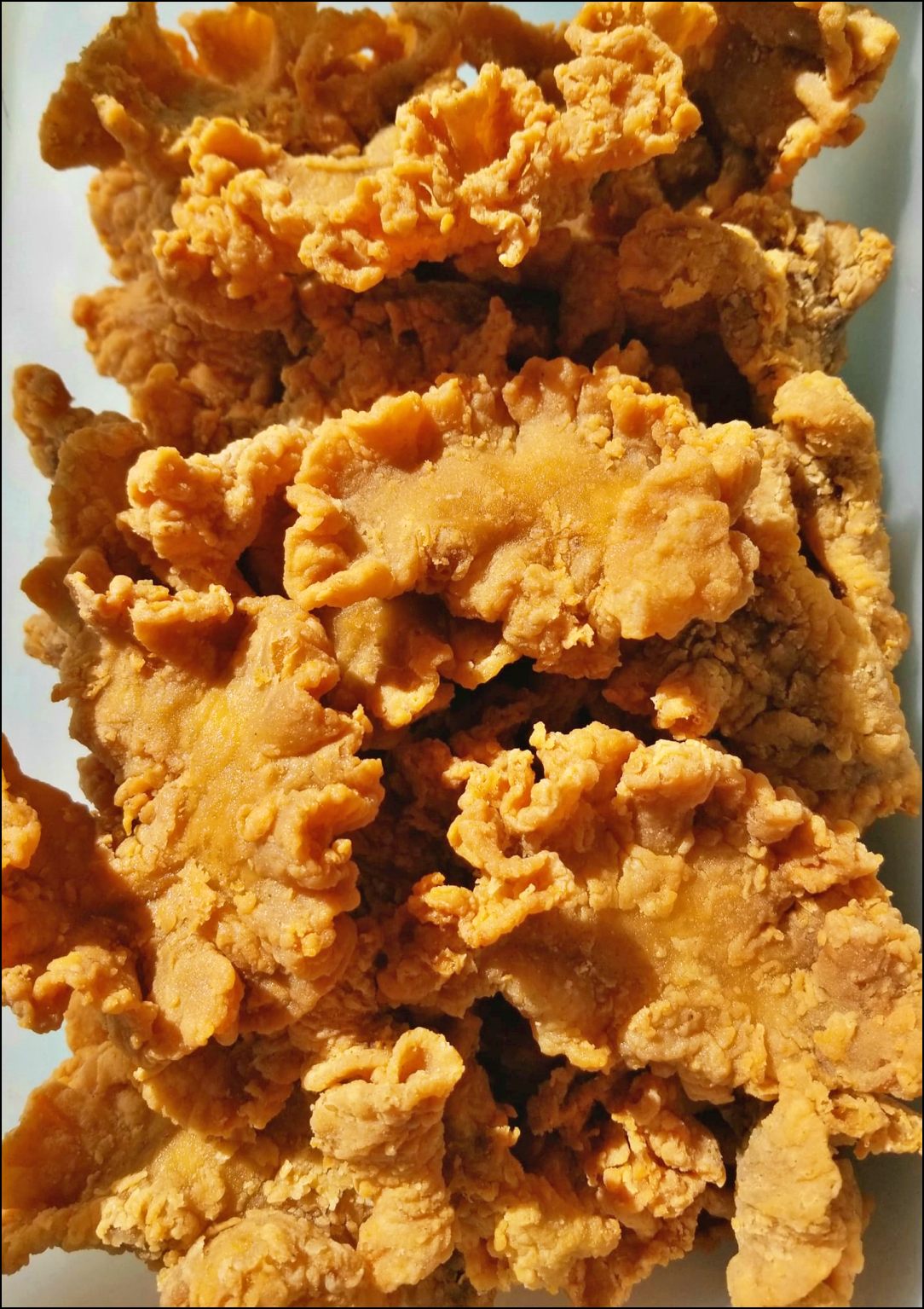 3. Fried Isaw
Fried Isaw is a dish made of grilled chicken intestines that are marinated in soy sauce and vinegar before being deep fried. This delicacy has a unique flavor that's sure to tantalize your taste buds.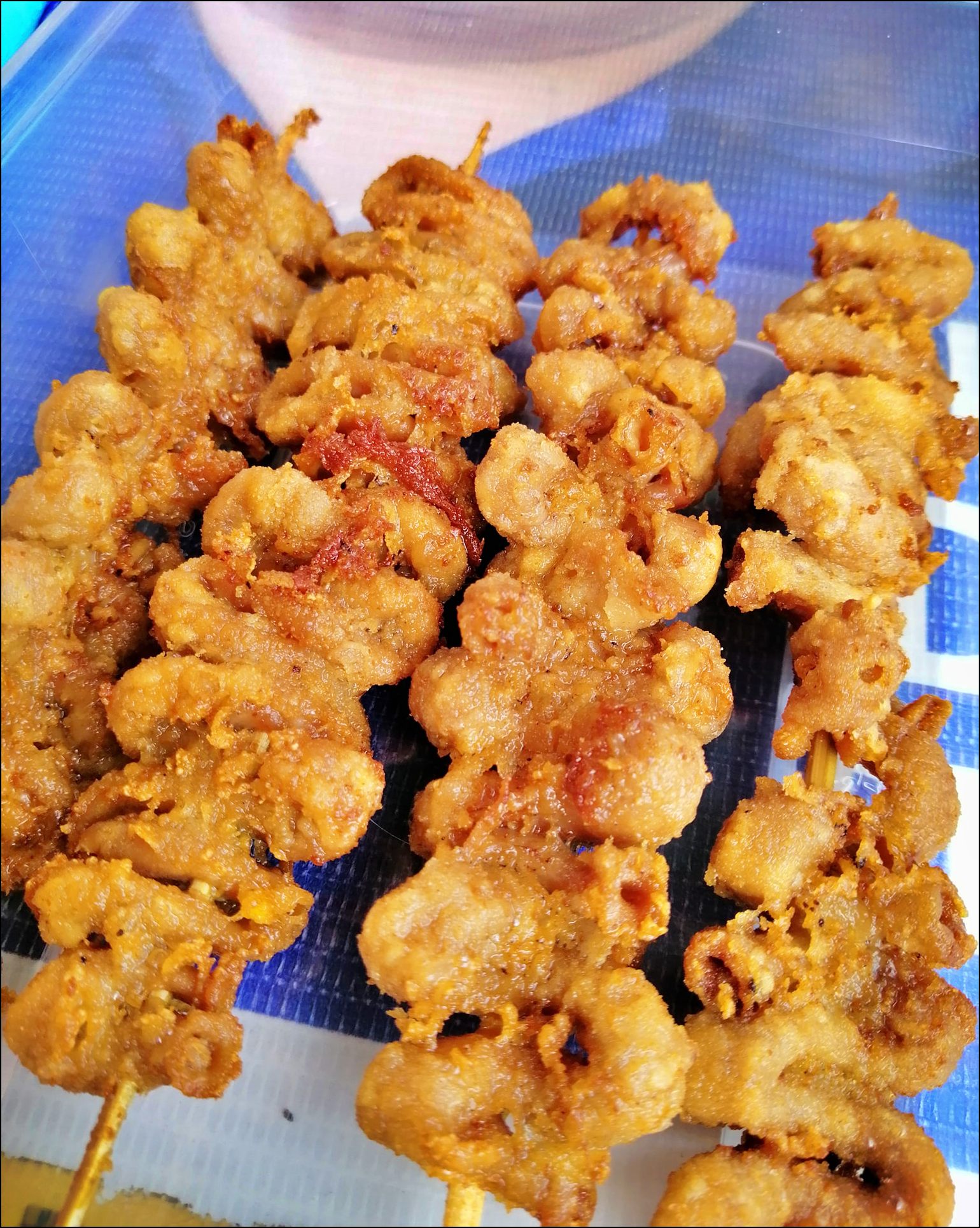 4. Chicken Skin
Chicken Skin is a classic street food in Cebu. It's made of chicken skin that has been grilled over charcoal and spiced with a variety of herbs, spices, and seasonings. The result? Crispy and flavorful goodness!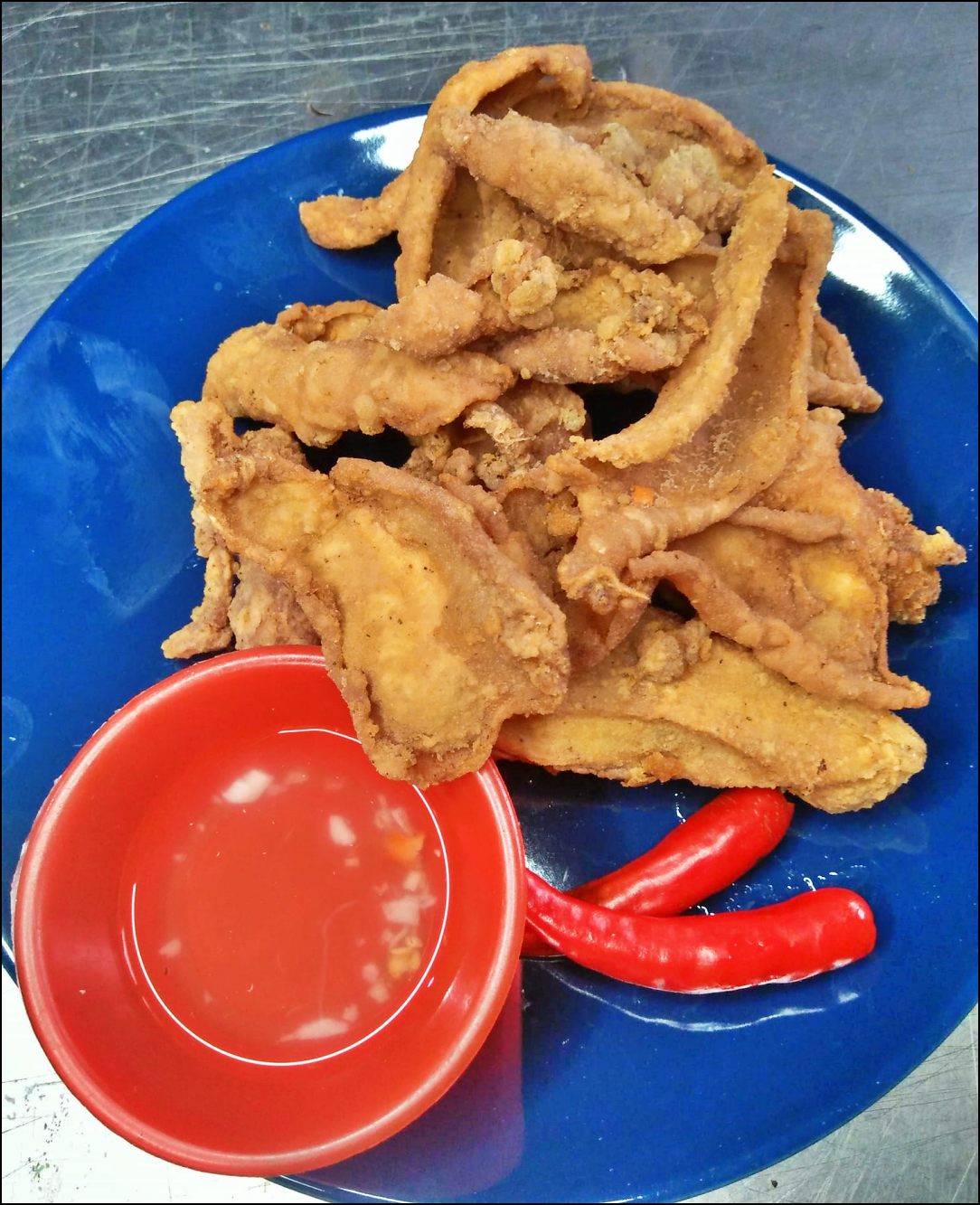 5. Bibingka
Bibingka is a type of rice cake made from coconut milk, glutinous rice flour, and sugar. It's then baked in a clay pot until it is golden and crusty on the outside but soft and fluffy on the inside. This sweet treat is the perfect way to end any meal.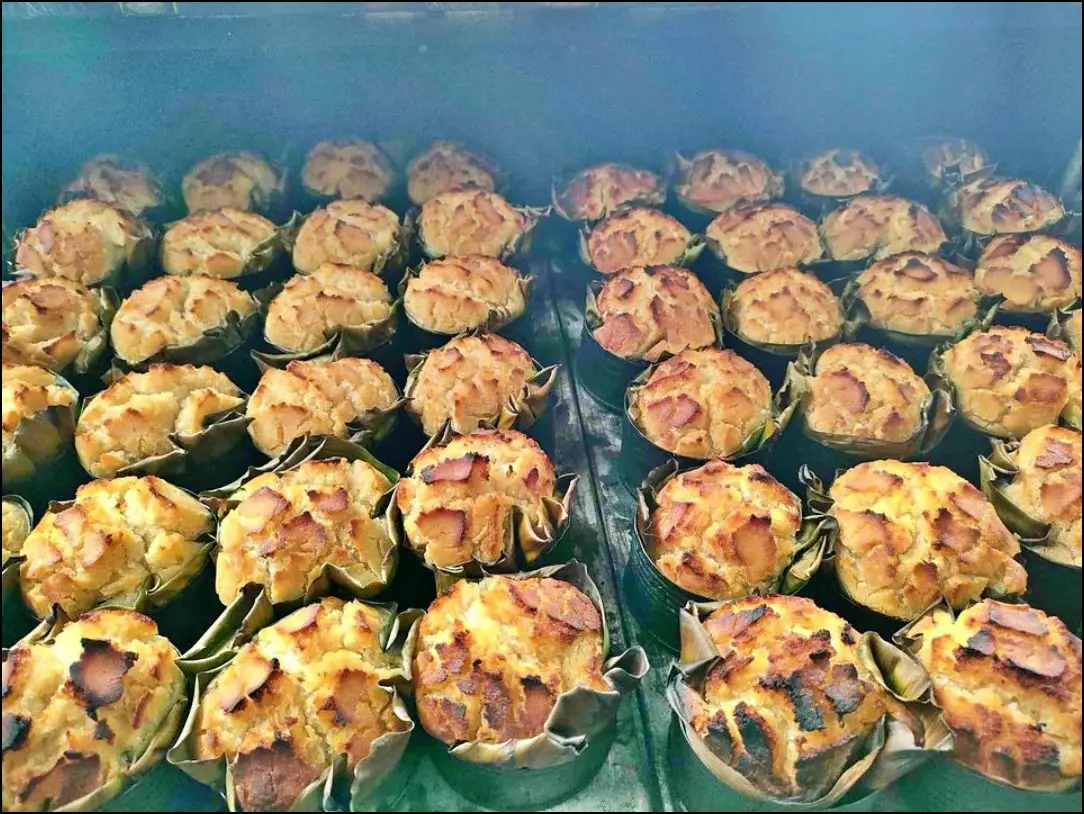 These are the top 5 street foods in Cebu that you must try when visiting the city. You can also find these foods outside Cebu but the city's offerings are sure to be the most authentic and tasty. So, if you're looking for a delicious snack or meal on the go – make sure to try out one of these top 5 street foods in Cebu!
Things to Consider when Choosing Street Foods in Cebu
1. Quality: Street foods in Cebu are generally known to be of good quality, but it's still important to check the food for freshness and cleanliness before purchasing.
2. Price: As with any street food, price can vary greatly between vendors so make sure you shop around to get the best deal.
3. Portion Size: Portion sizes can vary greatly between vendors, so make sure you read the labels and ask questions if you're unsure of how much food is being offered.
4. Safety: Make sure to look for signs of cleanliness such as gloves worn by workers and whether or not the vendor has a license to operate.
5. Variety: Cebu is known for its unique and tasty street foods, so make sure to explore the variety available before settling on one. You may even find a new favorite!
6. Local Knowledge: If you're not familiar with the area, ask around and see what locals recommend. This can help ensure you get an authentic experience while still finding the best food possible.
7. Try Different Foods: Don't be afraid to try different street foods and expand your culinary horizons! Cebu has a wide array of delicious snacks and meals to explore, so don't limit yourself to just one type of cuisine. Who knows, you might just discover a new favorite!
8. Personal Preferences: Keep in mind that everyone has different taste preferences, so don't be afraid to experiment and find something you really enjoy. Cebu has a wide variety of flavors, textures, and aromas to explore, so let your taste buds guide the way.
Video: Filipino Street Food in North of Cebu
Watch this video and get a first-hand experience of some of the most popular street food in North Cebu. From fishballs to spring rolls and siomai, these local dishes will leave your taste buds asking for more. Try them out at their nearest vendors and enjoy the amazing flavors this province has to offer. Bon appetit!
Summary
If you're a foodie and you happen to be in Cebu City, you won't want to miss out on the mouth-watering street foods that the city has to offer. From the humble fish balls and kwek-kwek to the more yummy fried isaw and bibingka, the variety of choices will undoubtedly leave your taste buds savoring every bite.
Cebuanos take pride in their street foods, and you'll find them in various stalls and food trucks scattered around the city. Not only are they affordable and convenient, but they also offer a taste of Cebu's rich culinary culture. So don't think twice, take a stroll around the streets of Cebu City, and indulge in the savory delights that await you.