Cebuanos are known to have a sweet tooth, and the 10 Dove Street cafe has become a hub for anyone looking for delicious desserts. Located in the heart of Cebu City, it offers an extensive array of traditional and modern treats that will satisfy any kind of craving. It features all kinds of classic desserts like cakes, bread, cookies, and chilled desserts. But it also has something for everyone who loves to try something new. In 10 Dove Street, you'll find a variety of delicious options that you won't be able to resist.
Also Read: List of Sulbing Dessert Cafe Branches in Cebu
The 10th Dove street originated in Bogo, Cebu, and has become an iconic spot for all kinds of desserts. Mrs. Marisol Verallo the owner, started to bake in 1973 and she opens her cake store in their small hometown in Bogo, Cebu. Later the business grew and opened many branches all over Cebu and her products become one of Cebuano's' favorites.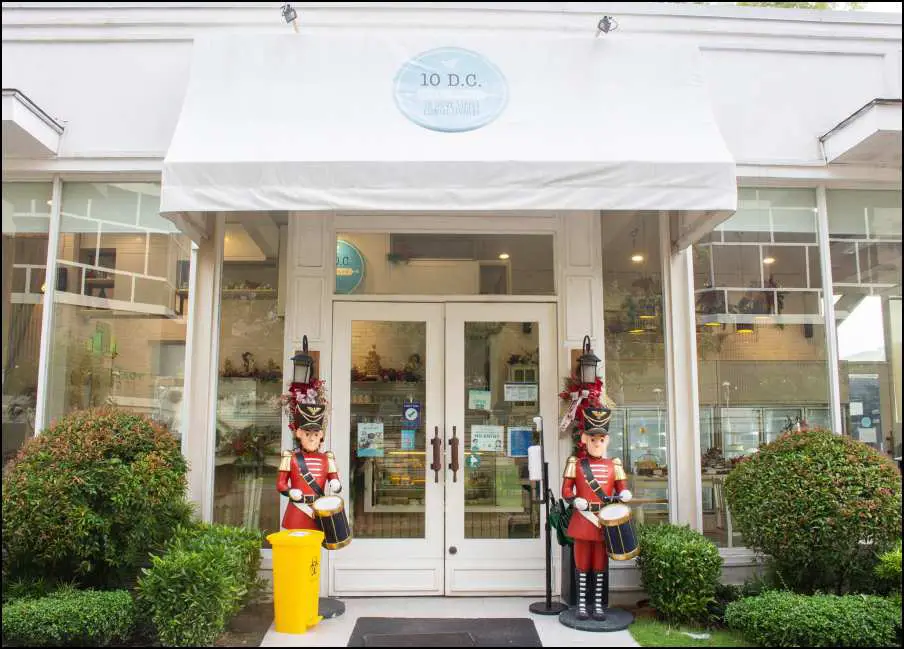 Are you a Sweet-tooth?
Cebu is a sweet tooth's paradise. From Leche flan to mango float, there's no shortage of sugary delights to be found on the island. But if you're looking for the ultimate Cebuano dessert, head to 10 Dove Street. This unassuming Cebuano café is home to the world's delicious cakes and pastries. It is the perfect spot to satisfy your post-meal cravings or just enjoy an afternoon snack.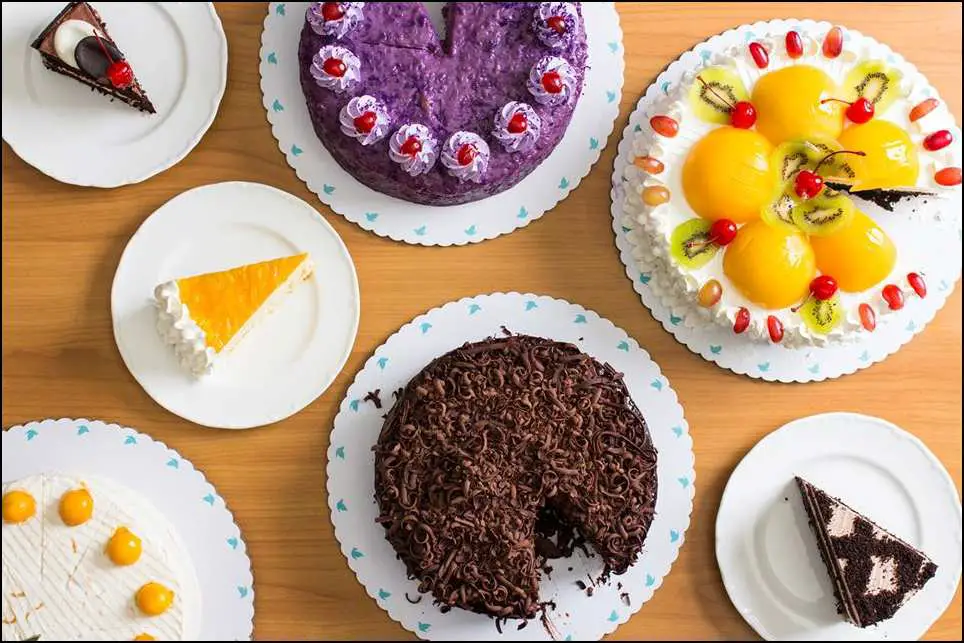 Cebu is a unique place with its sweet ambiance and old-fashioned charm. Cebuano are warm and friendly, making it the perfect place to relax and enjoy the specialties the city has to offer. 10 Dove Street is one of Cebu's best-kept secrets. Their classic treats are all made with love and the freshest ingredients.
Reason Why 10 Dove Street is Worth to Try
The 10 Dove Street offers a unique and delightful experience. From the warm and cozy atmosphere to the delicious treats, this place is an absolute must-try. You can choose from different flavors that range from classic favorites like Banana Cream Cake or Cappuccino Cake to more experimental creations such as Mango Otap Cake and Buffalo Cookies. All of their desserts are handmade, guaranteeing the highest level of quality.
Ambiance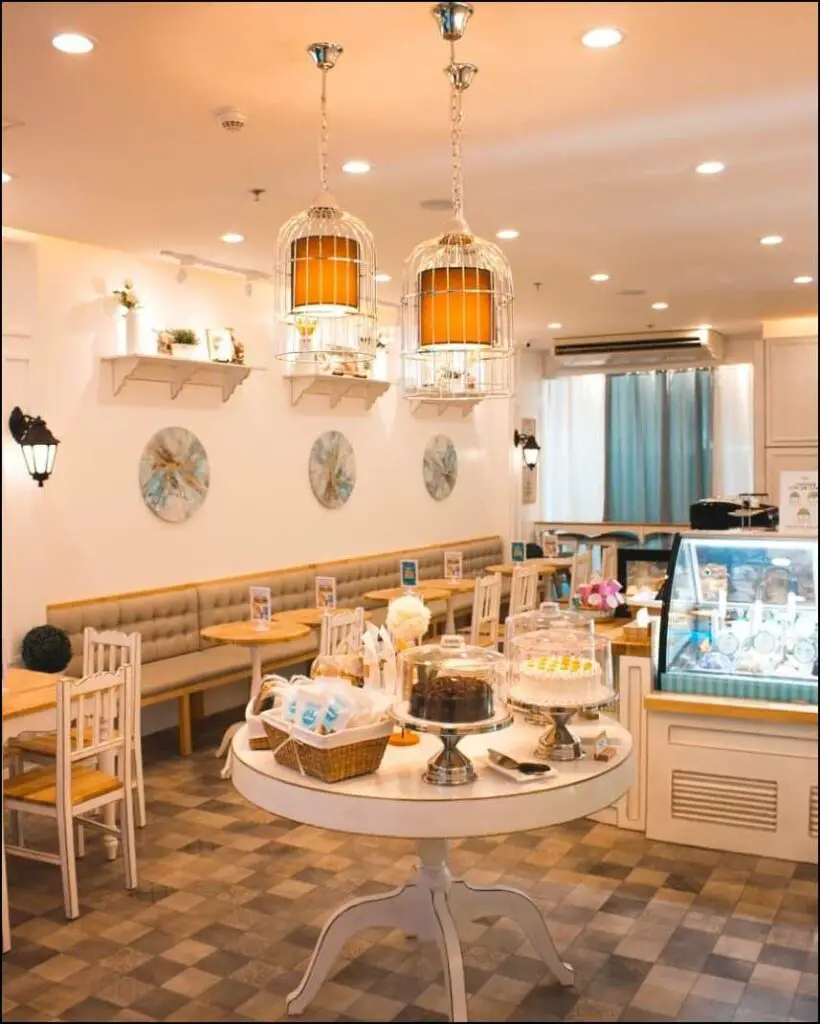 At 10 Dove Street, the ambiance is inviting and comfortable. The walls are adorned with framed artwork and there's a cozy area where you can sit back and enjoy your desserts. With warm lighting and comfortable furniture, this café is the perfect spot to relax and savor your sweet treats.
Quality
10 Dove Street is dedicated to providing quality products. With careful attention to detail, each dessert is created with love and care for an unforgettable experience. With a range of flavors and options, this cozy café is the perfect spot for a delightful dessert experience.
Service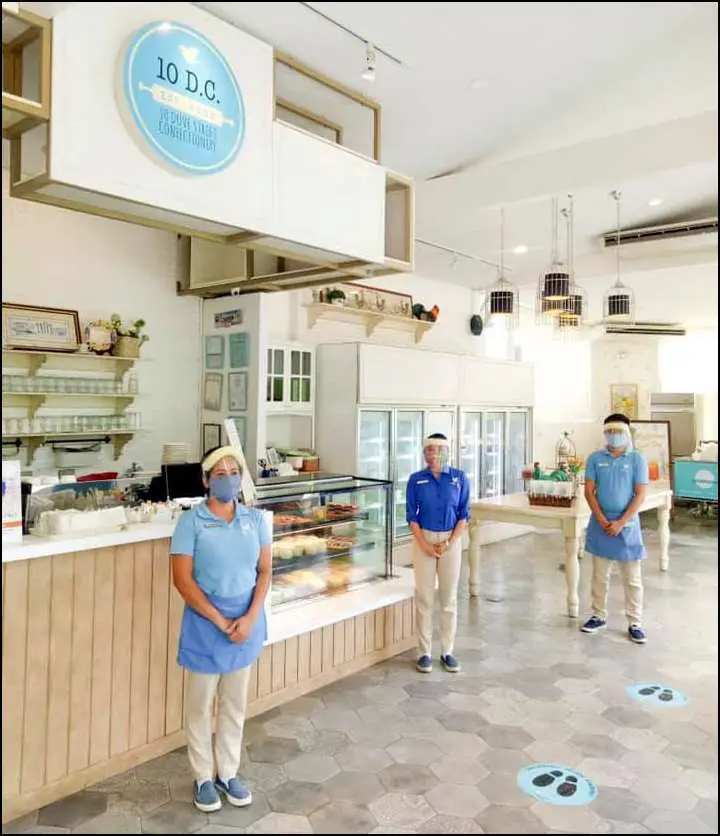 The staff at 10 Dove Street is friendly and helpful. You can expect to be greeted with a smile when you enter the café. They are always happy to answer any questions and make sure you have an enjoyable experience.
What are you waiting for? Come and visit 10 Dove Street for an unforgettable dessert experience! Enjoy the flavors, ambiance, and quality that this cozy café has to offer. Your sweet tooth will thank you!
Branches of 10 Dove Street in Cebu
10 Dove Street has branches in different parts of Cebu, including Mandaue City and Lapu-Lapu City. The cafes continue to spread the joy of their homemade desserts all over Cebu and beyond.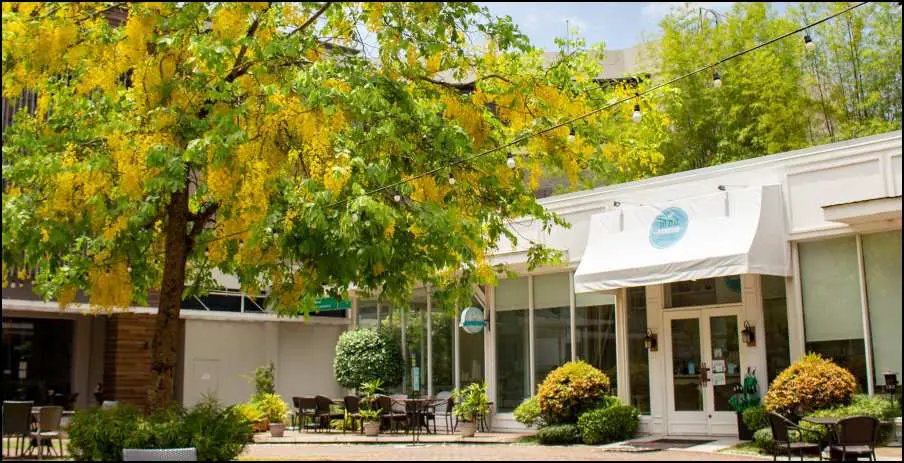 10 Dove Street Confectionery It Park
Address: Central Bloc, Cebu City, 6000 Cebu
Hours: 9:00 AM – 12:00 MN
Phone: (032) 410 9247
10 Dove Street Confectionery Oakridge Business Park
Address: Oakridge Business Park, 880 A. S. Fortuna St, Mandaue City, 6014 Cebu
Hours: 09:00 AM – 11:00 PM
Phone: 0917 777 0166
10 Dove Street Vibo Place
Address: 8V9W+6CF, Axis Entertainment Avenue, Vibo Place, N Escario St, Cebu City
Hours: 9:00 AM – 11:00 PM
Phone: (032) 416 4900
10 Dove Street Confectionary-Primeway Plaza
Address: Primway Plaza, F. Ramos, Cebu City.
Store Hours: 8:00AM–11:00PM
Phone: (032) 415 8094
10 Dove Street Verve Point
Address: Verve Point, Nasipit, Talamban, Cebu City
Phone: 0915 813 0671
10 Dove Street Confectionary – Pueblo Verde
Address: The Outlets at Pueblo Verde, MEZ III, Lapu-Lapu City
Store Hours: 08:00 AM–10:00 PM
10 Dove Street Confectionary – Chong Hua Hospital-Mandaue
Address: Upper GF, Subangdako, Mandaue City
Store Hours: 7:00 AM to 7:00 PM
Phone: 0917 777 0166
Don't miss out on this special experience. Stop by and try some of the best desserts that Cebu has to offer!
MENU
Are you a cake lover? Do you want to try something new? 10 Dove Street has you covered.
Here are some of the list on their menu:
CLASSIC CAKES
Blueberry Cheesecake
Burnt Sugar Cake
Cheesecake Roulette
Dulce de Leche Cake
Extraordinary Carrot Cake
Fruit Medley Cake
Green Tea Layer Cake
Hawaiian Cheesecake
Italian Cream Cake
Mango Otap Cake
Oreo Cheesecake
Peach Yoghurt Cake
Red Velvet Cheesecake
Strawberry Cheesecake
Triple Chocolate Cake
Ube Langka
White Russian Cake
CHEESECAKE
Mango Cheesecake
Blueberry Cheesecake
Strawberry Cheesecake
Red Velvet Cheesecake
Purple Sensation Cheesecake
Oreo Cheesecake
Chocolate Peanut Butter Cheesecake
Cheesecake Roulette
Carrot Cheesecake
Brownie Chunk Cheesecake
SPECIAL
Sinful Chocolate Cake
Chocolate Indulgence Cake
Mango Ube Pandan Cake
Confetti Cake
Chocolate Lasagna Cake
Chocolate Decadence
Triple Delight Cake
Triple Chocolate Cake
Swiss Carrot Cake
Mango Pandan Cake
SUGAR-FREE
Sugar-Free Mango Cake
Mandarin Orange Cake
Hawaiian Cheesecake
BARS
Tiramisu Bar
Fudge Marble Bar
Ultimate Brownie
Richman's Bar
Walnut Fudge Bar
Yummy Yam Bar
Hazelnut Bar
Nutella Brownie Bar
Chuncky Choco Peanut Butter Bar
Oreo Brownie Bar
Oreo Cheesecake Bar
Queen Elizabeth Bar
CUPCAKES
Nutella Cupcake
Carrot Pineapple
Mango Pandan Cupcake
Black Eyed Susan Cupcake
Carrot Cupcake
Chocolate Decadence Cupcake
Red Velvet Cupcake
Vanilla Cupcake with Sprinkles
Chunky Flat Top Muffin
Strawberry Cheesecake Mini
Mini Blueberry Cheesecake
Mini Mango Cheesecake
CHILLED DESSERTS
Happy Cake – Black Forest
Happy Cake – Ube
Happy Cake – Mango
Happy Cake – Chocolate
Happy Cake – Salted Caramel
Happy Cake – Dulce De Leche
BREAD
Garlic And Herb Bread
Ham And Cheese Bread
Pecan Salted Caramel Bread
Walnut Cream Cheese Bread
Tuna Savory Bread
Mushroom And Cheese Bread
Assorted Sweet Bread Roll
Pulled Pork Savory Bread
Corned Beef Savory Bread
Dutch Apple Bread
Blueberry Lemon Bread
Cappuccino Cinnamon Bread
COOKIES
Black And White Cookies
Buffalo Cookies
Neiman Marcus
Aloha Cookies
Lemon Sunshine
Almond Cookies
Peanut Butter Chip
SAVORY
Pork Stroganoff
Chicken Hickory
Buffalo Wings
Cheesy Chicken Roll
Chicken Pot Pie Tray
Lasagna Tray
Creamy Chicken Pasta
Classic Burger Steak
For more information about their menus and prices, you can visit their website at https://10dovestreet.com/ or visit their store for a more intimate experience.
Additional Information
Pre-orders take 2-3 days upon confirmation.
Store Hours: Open for take-out and delivery daily from 9AM – 6 PM
Contact Details:
Telephone: 0917-777-0166
Email: whatsbaking@10dovestreet.com
Instagram: @tendovestreet
Facebook Page: https://www.facebook.com/ten.dove.street/
SUMMARY
Cebu is renowned for its sweet treats, and 10 Dove Street is one of the best places to get them. The factory produces a variety of delicious desserts, including cakes, cookies, and chilled desserts. All of which are made with only the finest ingredients. They also offer a variety of unique flavor combinations, so there's something for everyone to enjoy. So if you're ever in Cebu, be sure to swing by 10 Dove Street and treat yourself to something sweet.