Cebu's newest sweet spot, Sulbing Dessert Cafe, is taking the local dessert scene by storm. Located in the bustling city center of Cebu, this cafe serves up a unique selection of gourmet desserts that will tantalize your taste buds. From traditional bingsu creations to delightful frappes and smoothies, this cafe has something for everyone.
Also Read: 9 Best Unlimited Samgyupsal (Korean BBQ Restaurants) in Cebu
Sulbing Dessert Cafe is a popular Korean cafe chain that specializes in desserts and snacks. It was first launched in 2013, and since then has grown to over 490 plus locations within Korea. Its menu features classic bingsu creations that are perfect for sharing. It also serves up a selection of coffee, toast, smoothie, and frappes, as well as Korean ramen.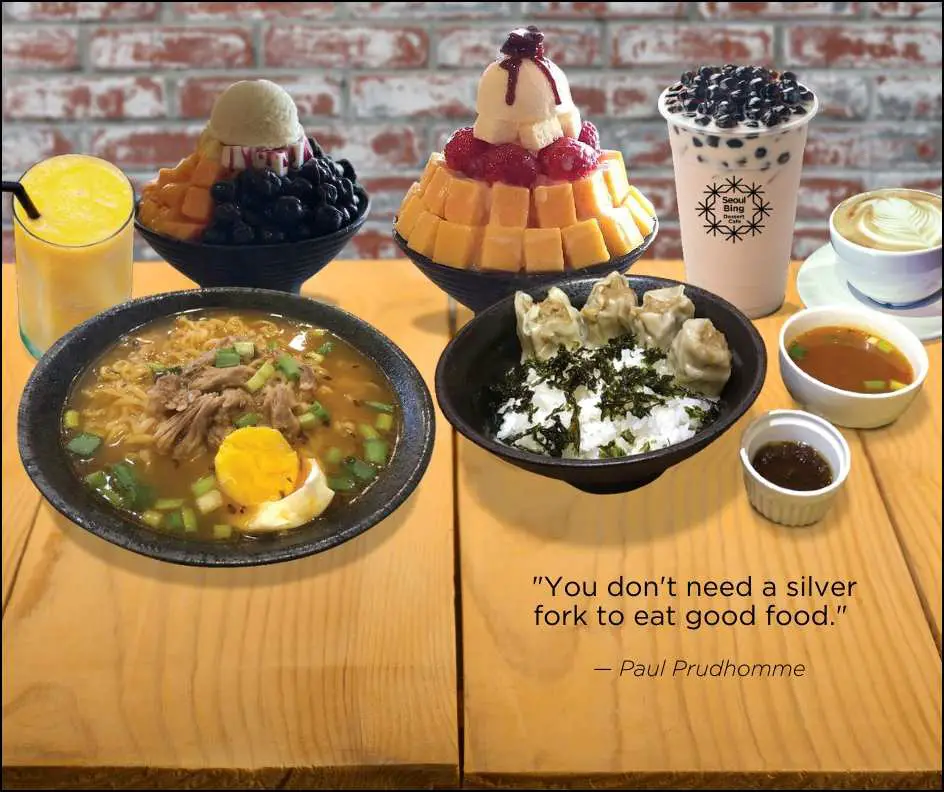 What Makes Sulbing Dessert Cafe Unique?
The cafe offers a variety of signature dishes made with the freshest ingredients. All of the bingsu creations are topped with freshly shaved ice, and you can customize each dish with your favorite toppings. For those looking for a more savory option, there are also several Korean food sets available as well like kimbab and korean ramen.
Sulbing Dessert Cafe is the perfect place for a sweet afternoon delight or an after-dinner treat. Sulbing Dessert Cafe is a great place to visit if you're ever in Cebu. The cafe is famous for its delicious desserts, and it's worth a visit if you're a fan of sweet things. The menu has a wide range of options, and there's something for everyone. The service is also amazing, and the staffs are always happy to help you find the perfect dessert.
Branches of Sulbing Dessert Cafe in Cebu
There are only a few branches of Sulbing Dessert Cafe in Cebu, but they are all located in popular areas.
Sulbing Dessert Cafe – IT Park
Address: V V. Padriga St, Cebu City, Cebu
Store Hours: Open 24 hours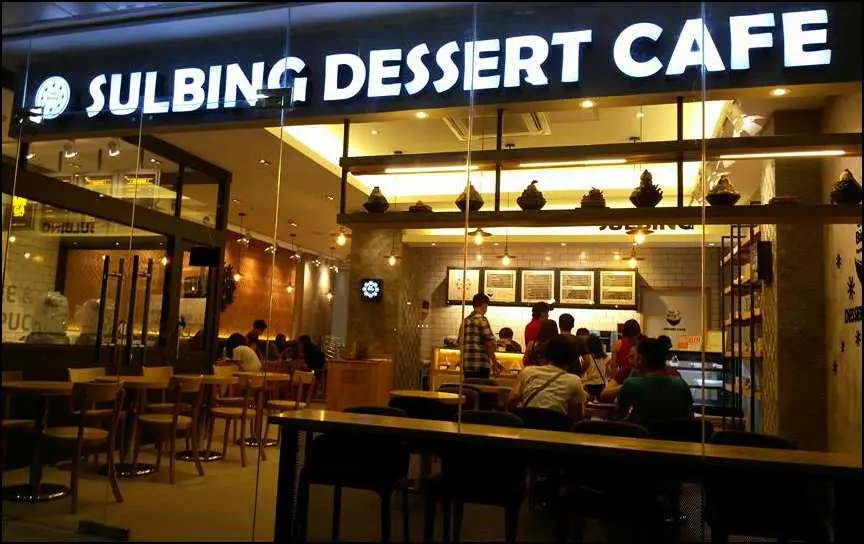 Sulbing Dessert Cafe – Gaisano Country Mall
Address: Gaisano Country Mall, Gov. M. Cuenco Ave, Apas, Cebu City, 6000 Cebu
Store Hours: 10 AM–10 PM
Phone: (032) 416 2611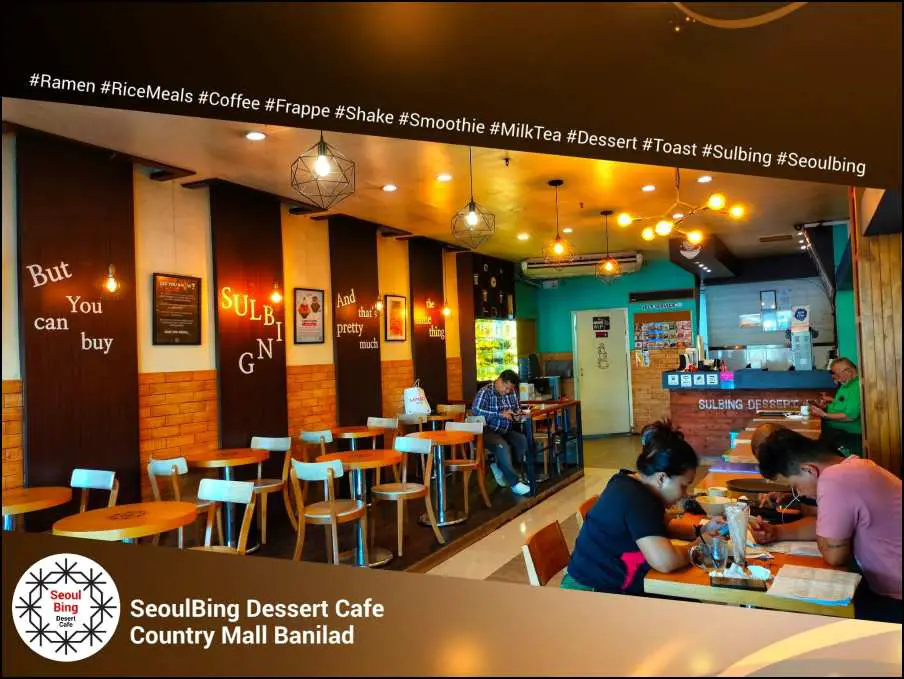 SeoulBing Dessert Cafe and Sulbing Dessert Cafe are just the same. The country mall branch has changed their store name from Sulbing to Seoulbing but the products and services are still the same.
What are you waiting for? Visit Sulbing Dessert Cafe and indulge in the delicious desserts it has to offer!
MENU
There are tons of delicious treats to choose from at Sulbing Dessert Cafe. Please take note that all drink items' size is VENTI.
BINGSU
Mango Cheese Strawberry
Blueberry
Blueberry Mango
Choco Tiramissu
Han Strawberry
Injeolmi Ice Cream
Oreo
Injeolmi
Coffee
Milk Red Bean
Mango
Mango Cheese
Cheese
Real Choco
Real Choco Cheese
Berry Yogurt
BEVERAGE
Ice Tea
Choco Latte
Cookies & Cream Latte
Green Tea Latte
Sweet Potato Latte
Toffee Nut Latte
Banana Latte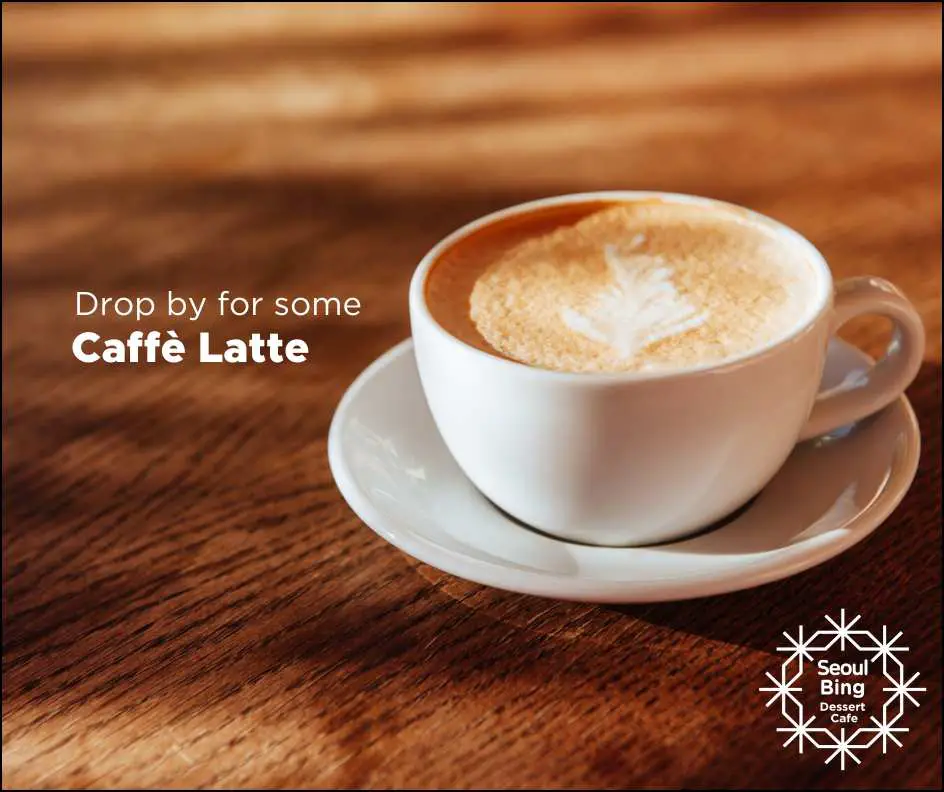 TOAST
Injeolmi
Injeolmi Honey Butter
Cheese Garlic
Real Choco
Mango Honey Butter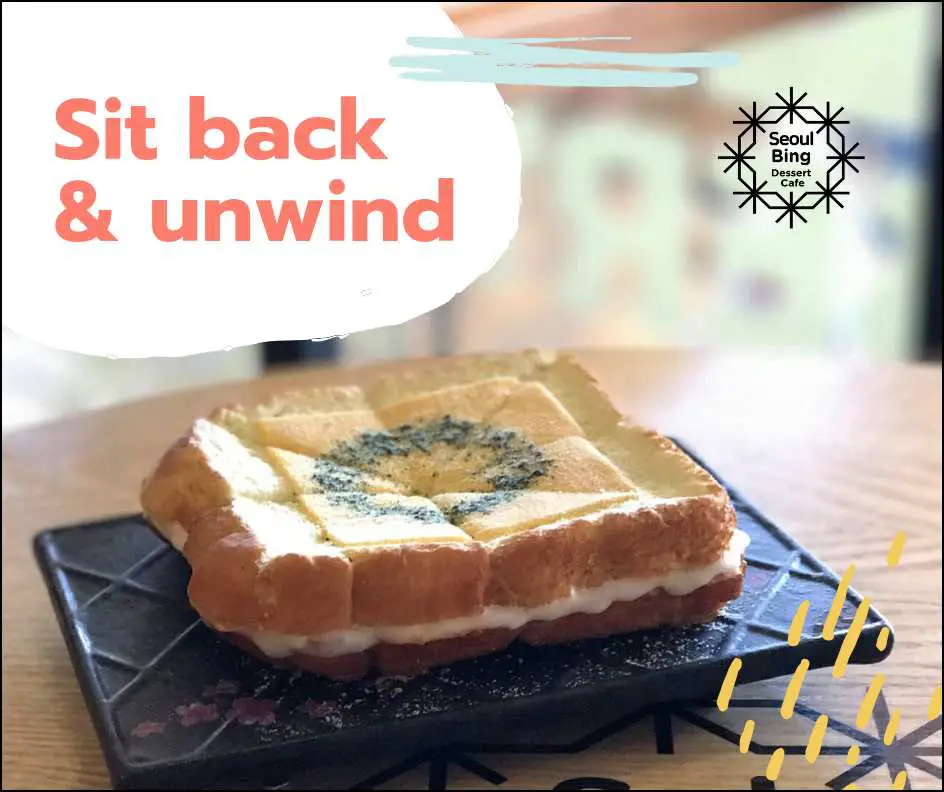 FRAPPES
Java Chip
Double Choco
Caramel Cookies
Vanilla
Mocha
Caramel
Cookies & Cream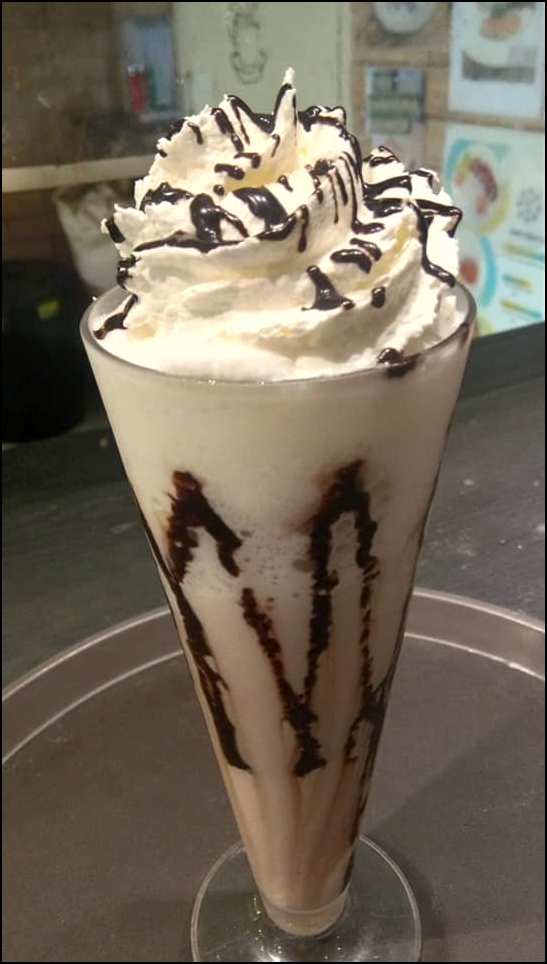 SMOOTHIE
Plain Yogurt
Blueberry Yogurt
Bubble Gum
Milk Shake
Honey Melon
Strawberry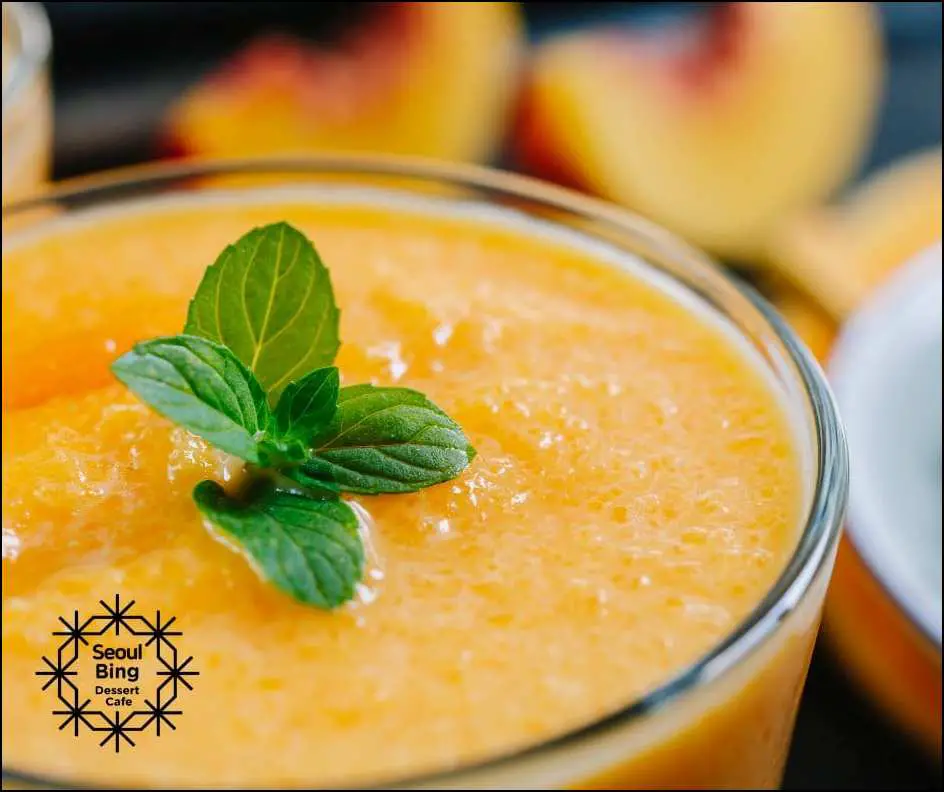 COFFEE
Espresso
Mix Coffee (Classic)
Americano
Rock Salt Caramel Americano
Cafe Latte
Cappuccino
Affogato
Vanilla Latte
Caramel Macchiato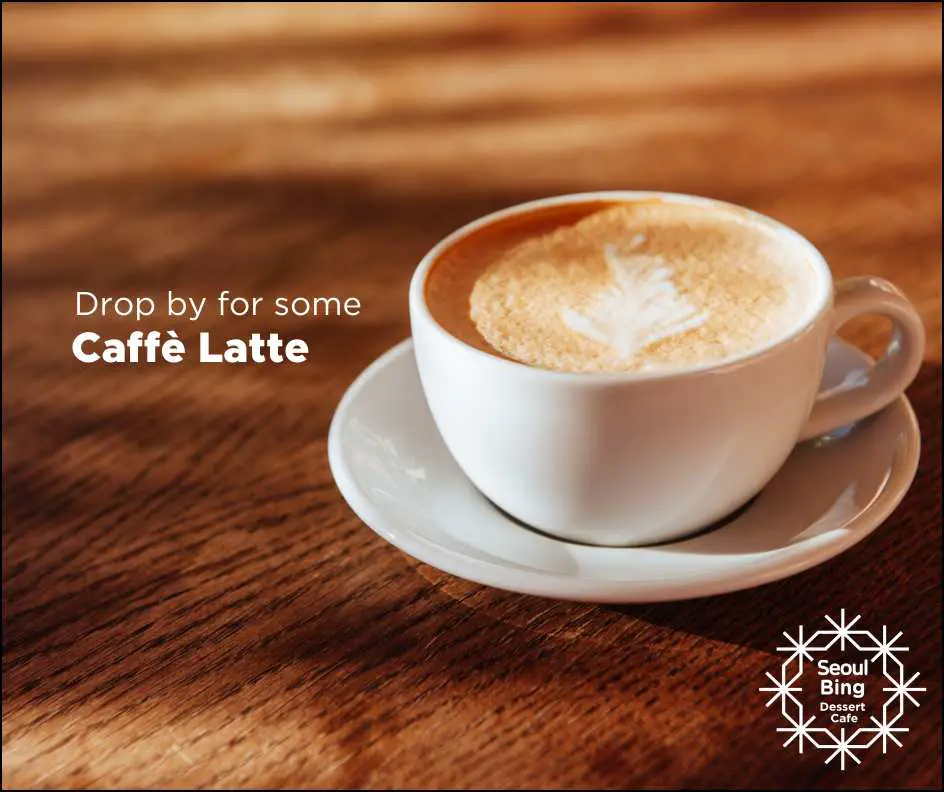 KOREAN RAMEN
Original
Cheese
Hot & Spicy
Spam
Jajang (Black Bean Sauce)
Curry
Batchoy
Seafood
Carbonara
Ramen Set (Ramen with Ice Tea)
Ramen Rice (Unlimited Rice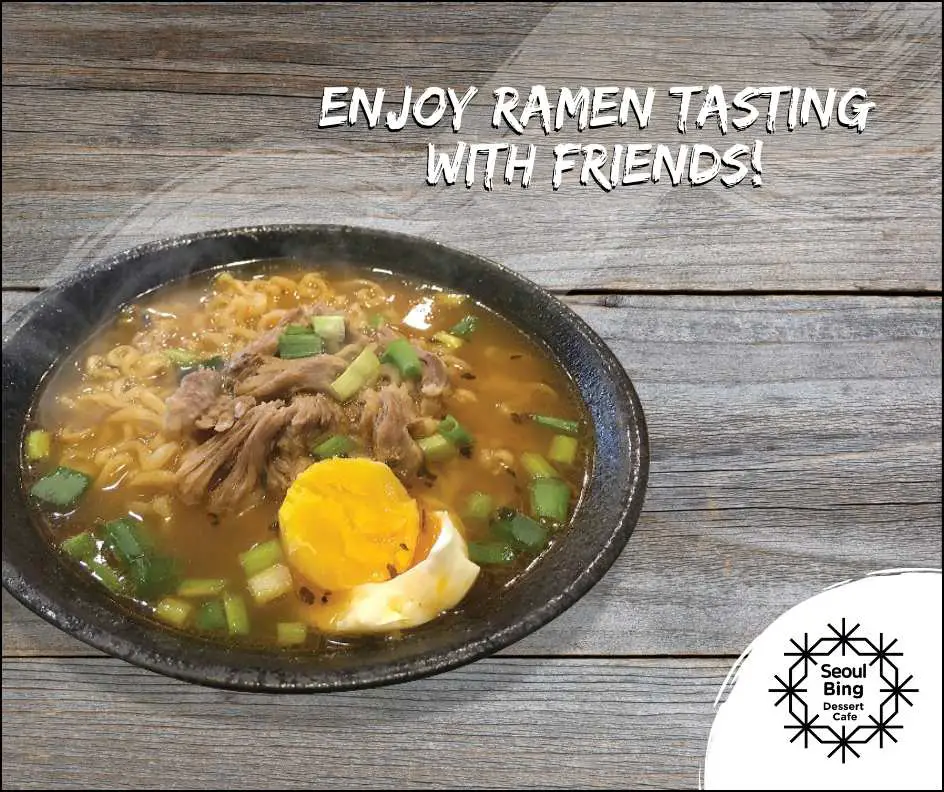 SUMMARY
Cebu is a city in the Philippines that is known for its beautiful beaches, friendly people, and delicious food. One of the best places to enjoy a meal in Cebu is Sulbing Dessert Cafe. Sulbing offers a wide variety of Korean-style desserts, including bingsu, a shaved ice dish topped with fruit and condensed milk. The cafe also has a selection of savory dishes, such as kimbap. In addition to its tasty food, Sulbing is also known for its unique atmosphere. The cafe is decorated with colorful lights and murals, and it often has live music playing in the background. Whether you're looking for a delicious meal or a fun place to hang out, Sulbing Dessert Cafe is sure to exceed your expectations.
Google Map
Cebu It park Branch
Country Mall Branch