In Cebu, Burger King is a popular fast-food chain, offering a wide variety of American-style burgers and side dishes, and has made a name for itself as one of the top fast-food restaurants in the city. The restaurant first opened its doors in Ayala, Cebu, and has since become a favorite among locals and tourists alike.
Also Read: List of Jollibee Branches and Locations in Cebu
Burger King is an American fast-food restaurant chain founded in 1953. It is the second-largest hamburger fast-food chain in the world after McDonald's, with over 19,000 locations worldwide in more than 100 countries and U.S. territories. All Burger Kings are halal certified, meaning they meet the dietary requirements of Muslim customers. They offer a wide selection of burgers, sandwiches and sides to choose from.
They are not just known for their delicious food but also their friendly and efficient staff. Some of the restaurants in Cebu are open 24 hours a day so customers can satisfy their cravings even in the middle of the night. Burger King offers great value for money with various promotions and discounts for patrons. Cebu locals love their Whopper, the signature flame-grilled cheeseburger. They also serve healthier options such as their Plant based whooper to cater to customers looking for a lighter meal.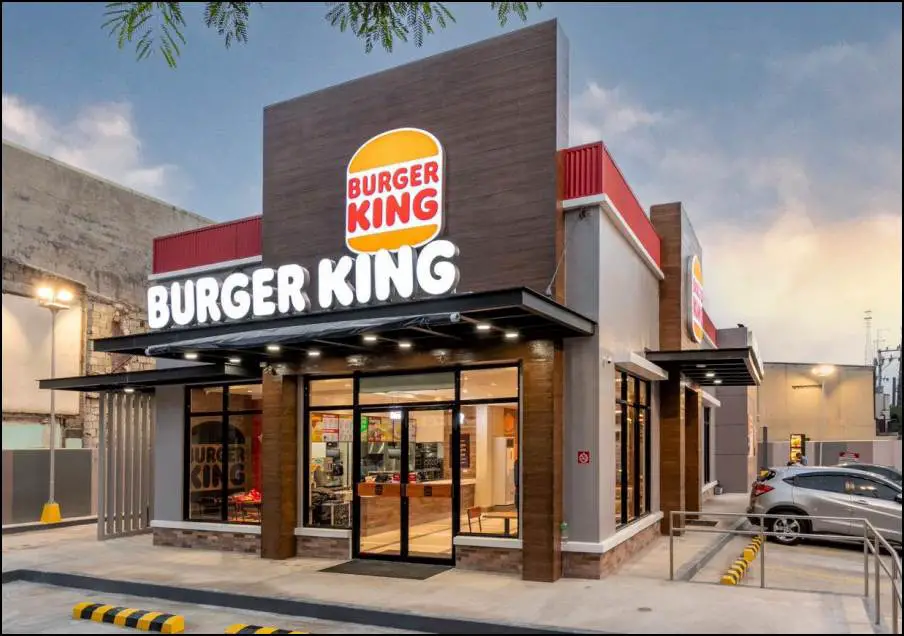 Burger King in Cebu
Cebuano are known to love their food. They are always game to try new dishes, and they are always on the lookout for the next great restaurant. Cebu has no shortage of great places to eat, and there are always new establishments opening up. Whether you're looking for fine dining or a casual meal, Cebu has something to offer. There are plenty of Cebuano restaurants that are worth checking out and that includes Burger King.
One of the best places to get burgers in Cebu is Burger King. The burgers here are big, juicy, delicious and are also affordably priced, so you can get a lot of bang for your buck. And it's no wonder why – Burger King offers a great combination of ambiance, location, quality, and service. The restaurant's atmosphere is always lively and inviting, and the food is consistently delicious. Burger King also has locations in nearly every city and town, so it's always convenient to grab a burger on the go. Plus, the service is always fast and friendly.
Branches of Burger King in Cebu
Branches and Locations of Burger Kings in Cebu are very accessible. They are located in the busiest areas and cities.
General Maxilom Branch
Address: Gen Maxilom Avenue Cor Juana Osmena CEBU
Contact # +63 947 894 0432
Store Hours: Open 24 Hours
Cebu Escario Branch
Address: Vibo Place, Axis Entertainment Ave. N. Escario St. CEBU
Phone Number: +63 999 881 1689
Store Hours: 8 AM – 10:30 PM
Ayala Center Cebu Branch
Address: Level 4, Ayala Center, Cebu Business Park, Archbishop Reyes Avenue CEBU
Phone Number: +63 998 539 9317
Store Hours: 10 AM – 8 PM
F. Cabahug Branch
Address: F. Cabahug St. Kasambagan CEBU
Phone Number: +63 920 914 4041
Store Hours: 8 AM – 10:30 PM
SM Seaside Branch
Address: Lower Ground Seaside City Mambaliing Road Corner South Coastal Road Mambaling CEBU
Phone Number: +63 998 980 8276
Store Hours: 10 AM – 8:30 PM
North Drive Mandaue NRA Branch
Address: Northdrive Ouano Avenue, North Reclamation Area, Mandaue City CEBU
Store Hours: 8 AM – 11 PM
Burger King Menu
There are a lot of great options to choose from at their menu. Whatever you're craving, Burger King has something for you.
WHOOPER

4-CHEESE WHOPPER
4-Cheese Whopper Jr
4-Cheese Whopper

X-TRA LONG CHICKEN
X-tra Long Chicken Jr
X-tra Long Chicken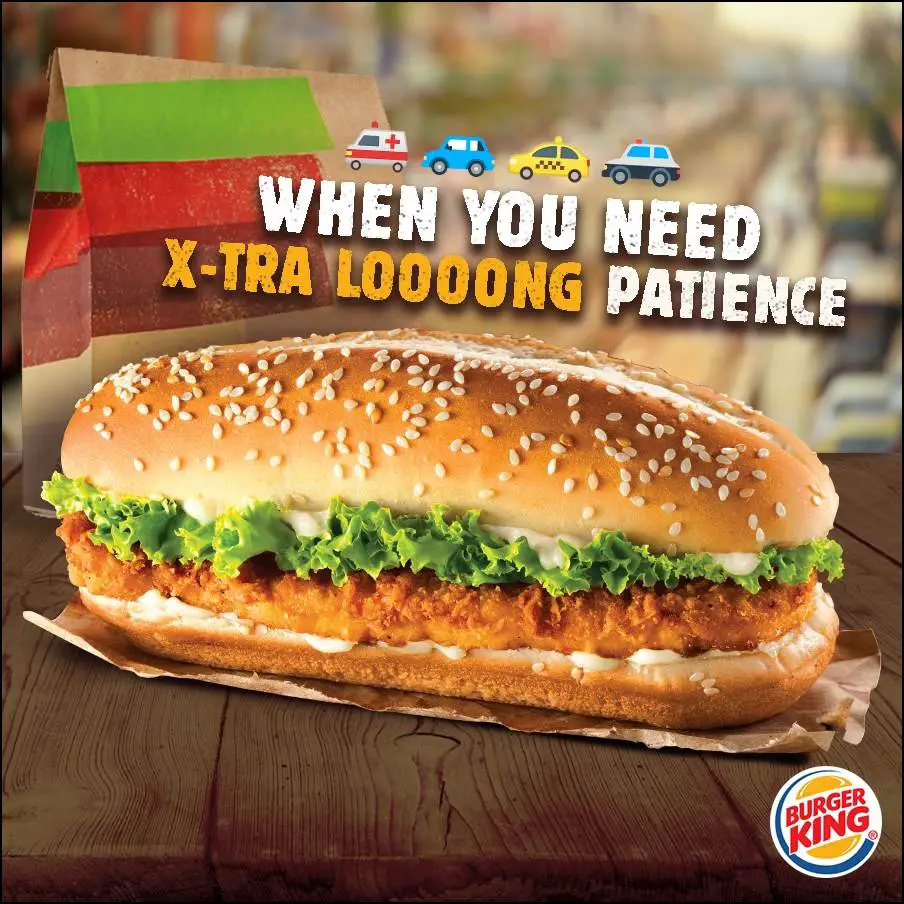 FLAME GRILLED CHEESEBURGER
Flame Grilled Cheeseburger
Flame Grilled Double Cheeseburger
Flame Grilled Triple Cheeseburger
Flame Grilled Quadruple Cheeseburger
Quarter Pound King
Double Quarter Pound King
Flame Grilled Hamburger
Flame Grilled BBQ Hamburger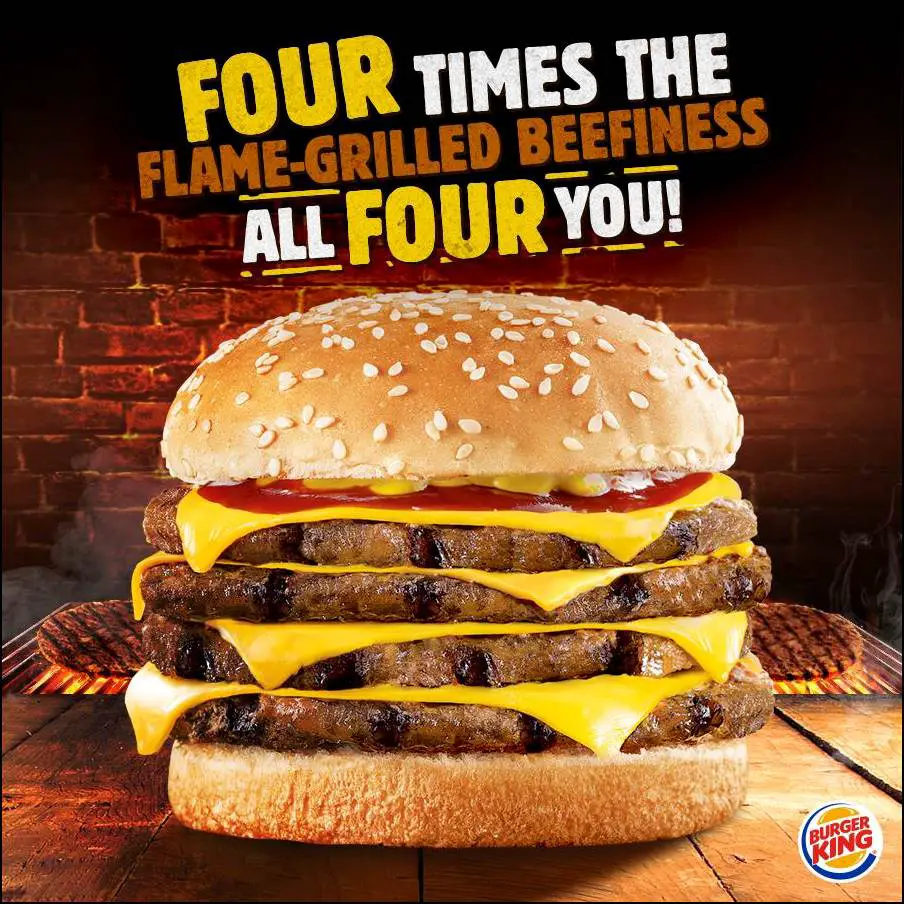 PLANT-BASED
Plant-Based Whopper Jr
Plant-Based Whopper
Plant-Based X-tra Long Chicken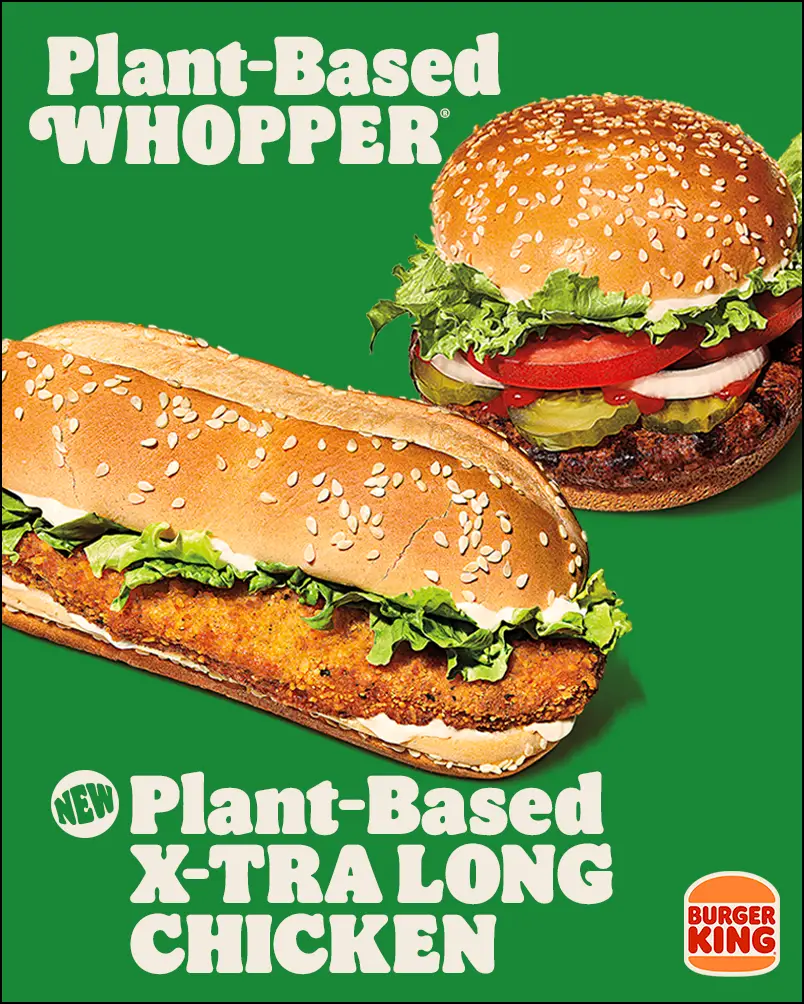 KING SPECIALS
Mushroom Swiss King Jr
Double Mushroom Swiss King Jr
Mushroom Swiss King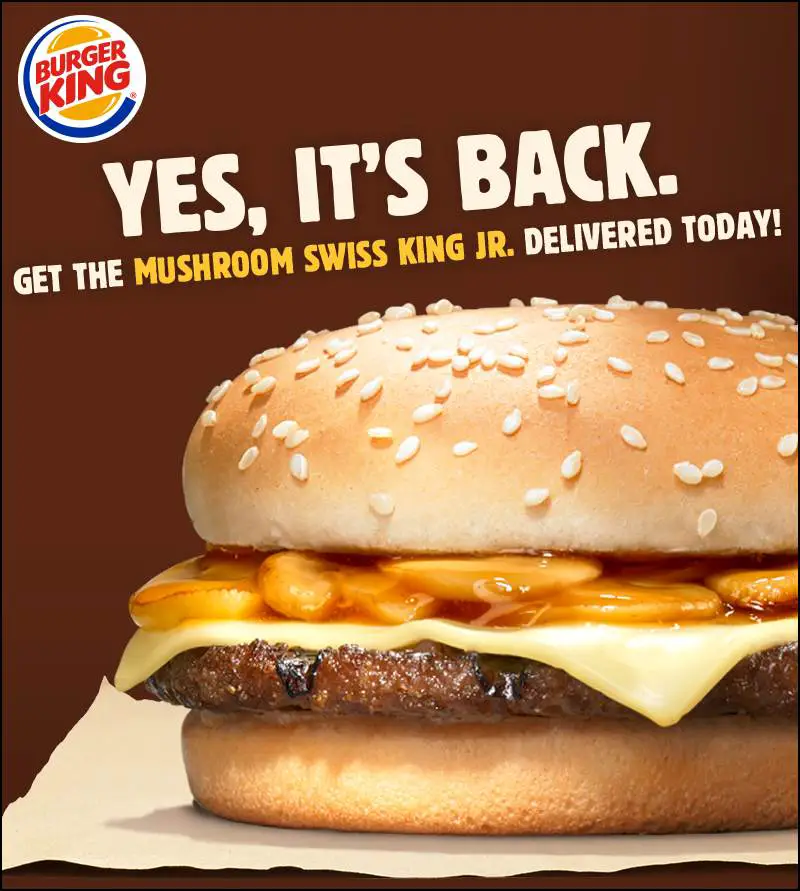 CRISPY & TENDER CHICKEN
BBQ X-tra Long Chicken Jr with Rice
Gravy X-tra Long Chicken Jr with Rice
BBQ X-tra Long Chicken with Rice
Gravy X-tra Long Chicken with Rice
1-pc Tender Crunch Fried Chicken Leg with Rice
2-pc Tender Crunchy Friend Chicken Leg with Rice
4-pc Chicken Nuggets
6-pc Chicken Nuggets
10-pc Chicken Nuggets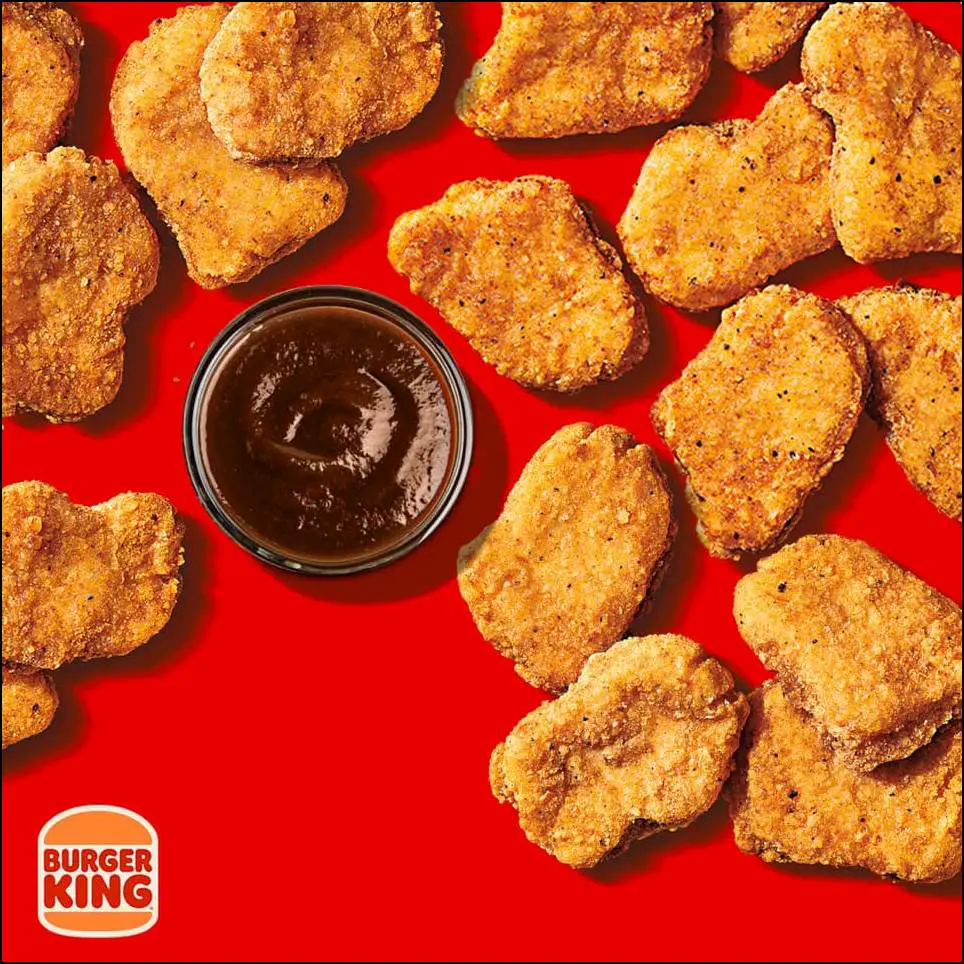 ULTIMATE SIDEKICKS
Thick Cut Fries
Onion Rings
Hash Bites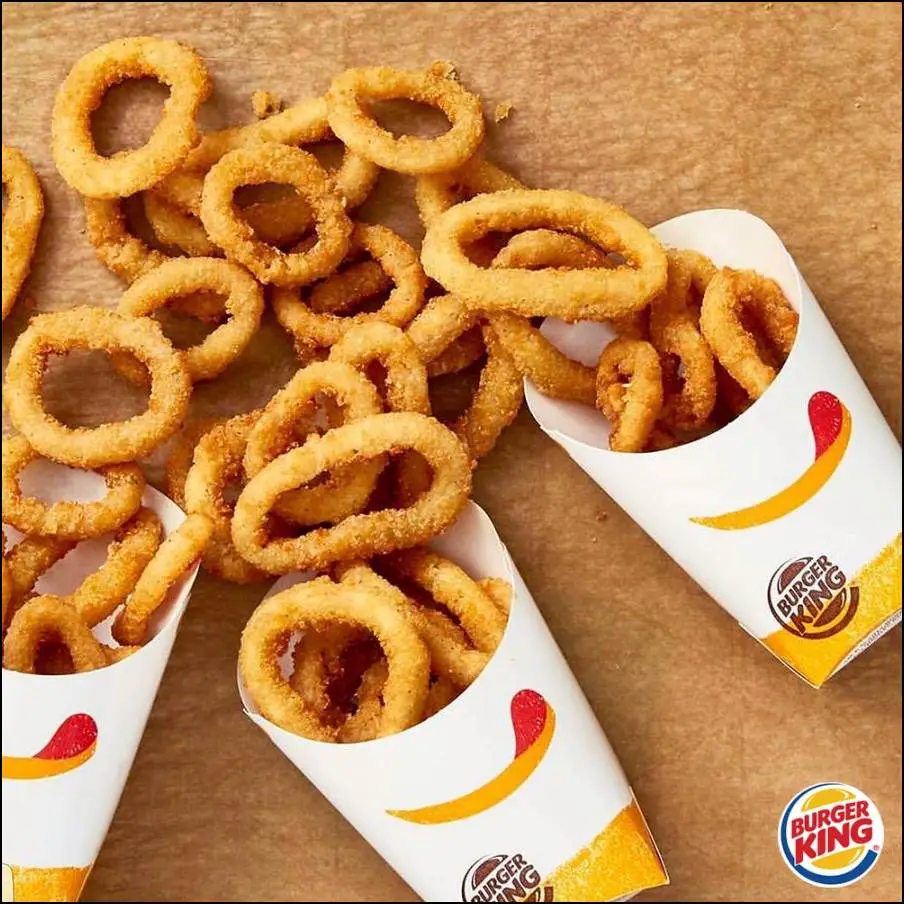 DRINKS
Iced Tea
Coke Original Taste
Coke Zero Sugar
Minute Maid Apple Juice
Minute Maid Orange Juice
Sprite
Bottled Water
Mocha BK Joe
Mocha BK Joe Frost
BK Float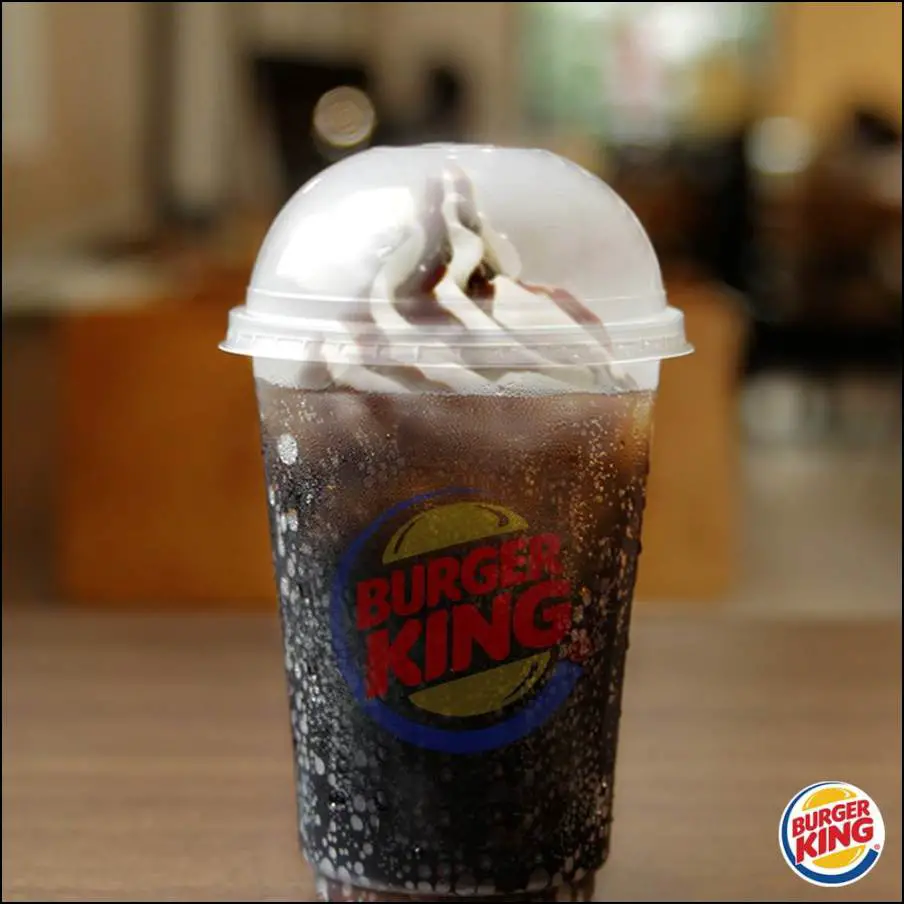 DESSERT
Chocolate Sundae
Caramel Sundae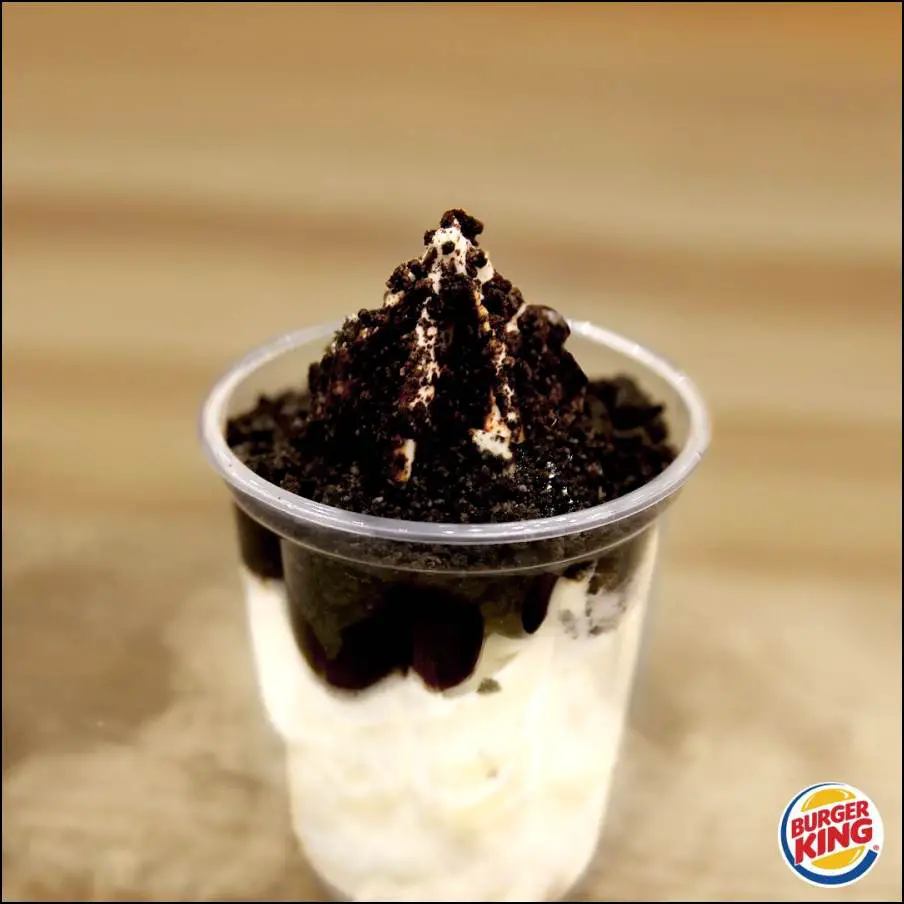 With the list above, you can be sure that Burger King has something for everyone. Whether it's a quick snack or an entire meal, you can always find something delicious at Burger King. So the next time you're in Cebu, make sure to check out one of their many locations and enjoy some of their tasty burgers. You won't regret it!
Delivery
Burger King Delivery is available in many parts of Cebu. Simply order online through their website, mobile app or Facebook messenger and they will deliver your food to you quickly. They also offer discounts on select menu items for delivery orders, so make sure to check out their promotions before ordering. For convenience and safety, contactless delivery services are available so you can enjoy your food without any hassle. Burger King also offers an app which allows customers to order and pay for their meals digitally, making delivery even easier. So don't wait and get your delicious burgers delivered to you in no time!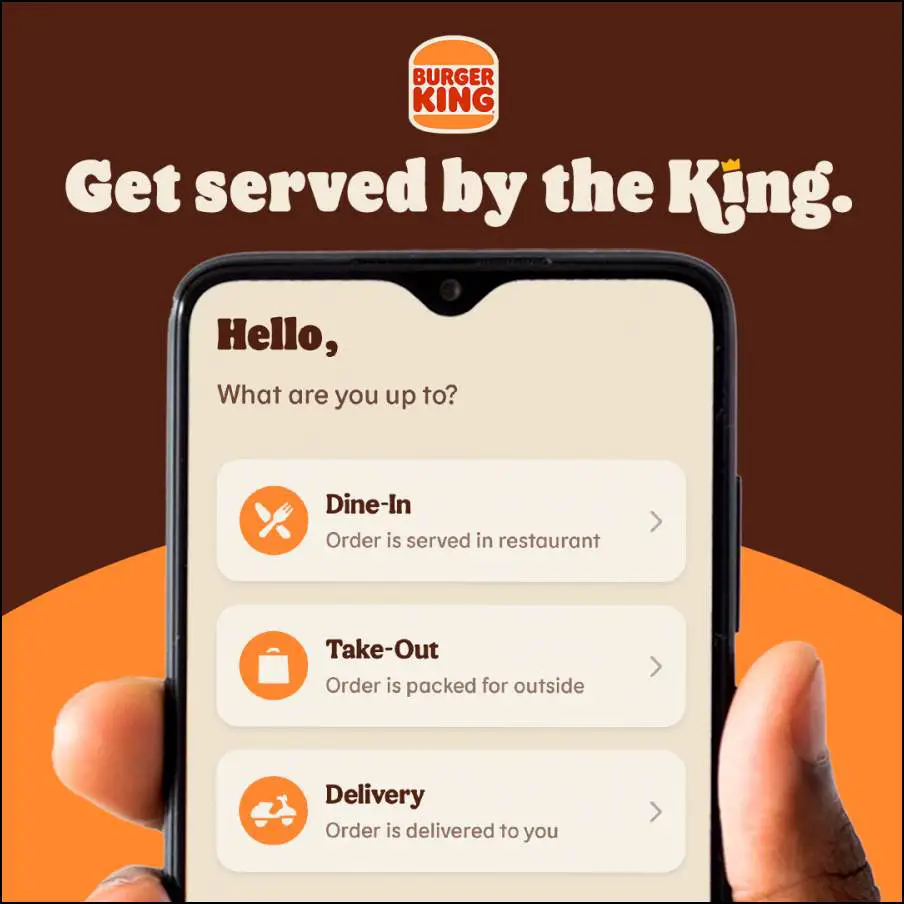 Contact Information
Website: https://www.burgerkingdelivery.com.ph/
Email Address: feedback@burgerking.com.ph
Facebook Page: https://www.facebook.com/burgerkingph
Twitter: @burgerkingph
Instagram: @burgerkingph
Youtube Channel: youtube.com/burgerkingph
SUMMARY
Hassle-Free Whopper Meal in a Hassle-Free City. Eating out should be a fun and relaxed experience but often times it can be stressful, especially when you're in a hurry. Burger King strives to make your life hassle-free by providing delicious food that is quick and easy to order. So If you're in the mood for a Whopper meal or some chicken nuggets, Burger King has you covered. And now, thanks to their delivery service, you can enjoy your favorite meals without even leaving your home. If you're looking for a hassle-free dining experience, look no further than Burger King.