Are you feeling a bit drained from doing the same thing on your weekends? If you're looking for a new way to kick back and spend some quality time with loved ones, why not check out the world of cinema at SM City Cebu? With cushy seats, top-quality screens, and delicious snacks on hand, this is an excellent place to unwind and immerse yourself in the latest and greatest films.
Also read: SM City Cebu: Mall Shopping, Dining, and Entertainment
At SM City Cebu Cinema, there's a wide range of genres available to choose from, so no matter your preferences, you're sure to find something to enjoy. It's time to break the monotony – don't wait to grab your tickets and enhance your weekend activities!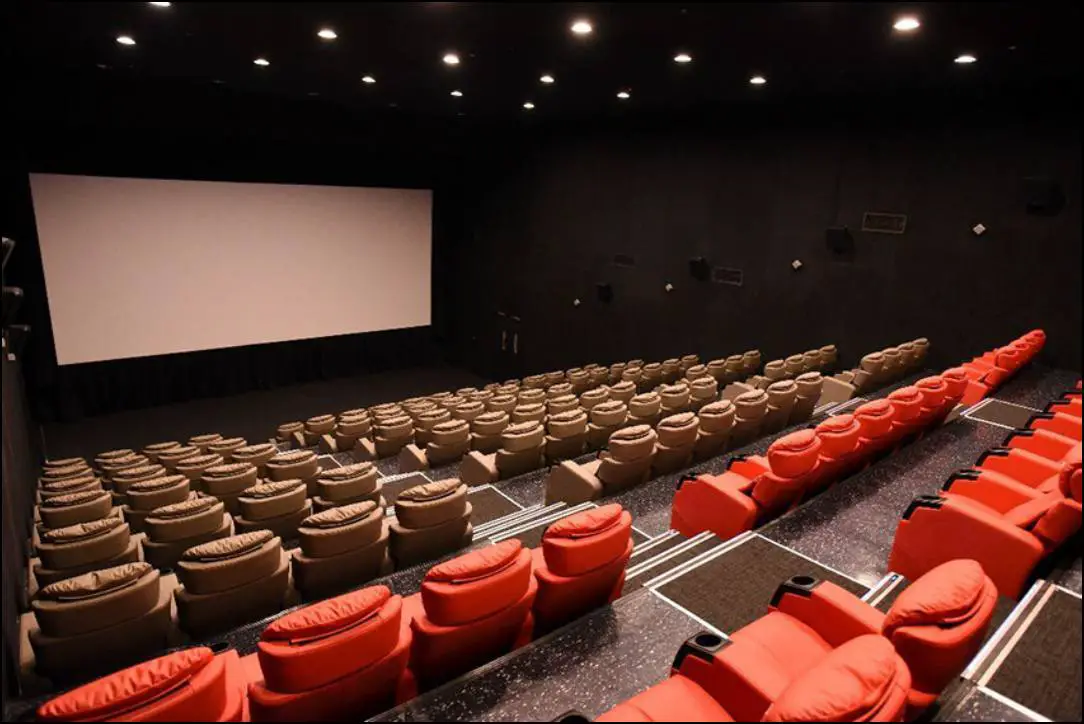 What is SM City Cebu Cinema?
SM City Cebu is a modern movie theater that offers unbeatable experiences for all. From blockbusters to award-winning films, the cinema has a wide range of options available to choose from. With full Dolby Digital Surround Sound and high-definition projection systems, you can experience movies in the best possible way.
Movies to Watch at SM City Cebu Cinema
At SM City Cebu Cinema, you can expect to see the newest releases from some of Hollywood's biggest studios. Whether it's action, comedy, romance or horror that you're after, there is a film for everyone at this cinema. You can also enjoy classic films brought back to life in digital quality and watch old favorites with fresh new eyes.
SM City Cebu Cinemas
Here are the CINEMAS at SM City Cebu
Director's Club Cinema – The cinema provides exceptional comfort with its luxurious leather seats, personal butler service, and a special menu only for its guests.
DIRECTOR'S CLUB 1 | 3rd Level (near SM Bowling)
DIRECTOR'S CLUB 2 | 3rd Level (near SM Bowling)
IMAX – This technology is meant to completely immerse you in a visual and audio experience by taking up your entire field of vision and using very strong surround sound. The theater screen is larger than usual and has a slight curve. The seats are angled so that the audience can see the movie without any obstructions.
3rd Level (near SM Bowling)
Large Screen Format– The 'LARGE SCREEN FORMAT' is SM Cinema's new theatre that has a screen size almost 30% bigger than the regular cinema screens. The cinema uses the Christie 6P laser projection system, which creates bright images with 80% illumination and an accurate 3D platform that reproduces the colors of the movie set for a more immersive experience. The SM Large Screen Cinema boasts the use of a DOLBY ATMOS Sound System and high-quality Christie Vive Speakers. This creates a fully immersive surround-sound experience for the audience.
Cinema 5-8 | 3rd Level (near Trade Hall)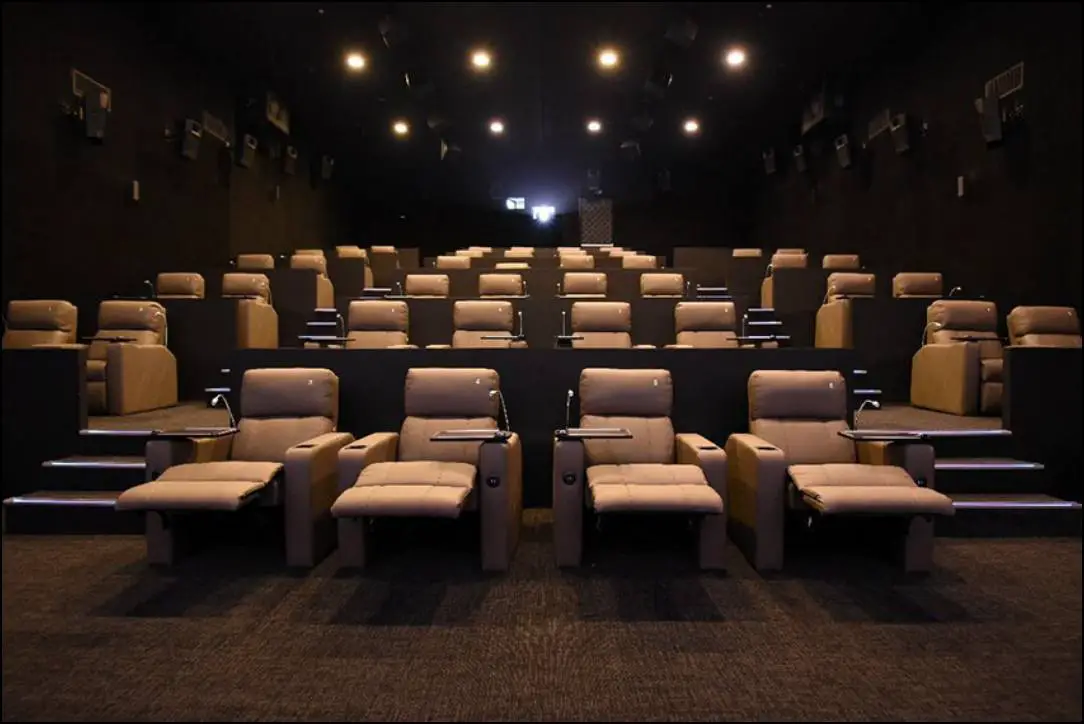 Where to Book Tickets for SM City Cebu Cinema
You can book tickets for SM City Cebu Cinema via:
SM Cinema app
SM Cinema ticket booths
Movie Ticket Prices
Here are the movie ticket prices for SM City Cebu Cinema:
2D Regular – Php 290.00
2D Director's Club – Php 520.00
IMAX – Php 690.00
How to Check SM City Cebu Cinema Movie Schedules
1. To find showtimes for a movie or cinema, go to https://www.smcinema.com/ and select either "Movies" or "Cinemas". All the necessary information, including showtimes, will be displayed after you make your selection.
2. You can also Visit their Facebook page SM Cinema Cebu, the Facebook page typically displays information about movies and their schedules.
Note: The screening date or schedule is subject to change without prior notice.
How to Book Tickets Online via SMCinema.com
Here are the easy steps to book tickets online at SMCinema.com:
1. Visit SMCinema.com
2. Easily search and book sessions by selecting your preferred movie, cinema, show type, and time.
3. Select the number of tickets you'd like to purchase, then click NEXT.
4. Choose your seat(s), then click NEXT.
5. To proceed, you have the option to select a snack package or additional items on the following page. Once you're ready, click "NEXT".
6. You will be directed to a Booking Summary page where you will need to enter all required information, such as the Name and E-mail. The phone is optional.
7. Once done, choose your payment method and agree to the Terms & Conditions then click NEXT.
8. On the next page, provide all the card information and click "PROCEED". You will receive an e-mail confirming your purchase.
Also read: SM Seaside City Cebu
What are you waiting for? Get your tickets now and enjoy the ultimate movie experience at SM City Cebu Cinema.
No Outside Food Policy
1. Complimentary fresh popcorn and bottled water will be served to patrons of the Director's Club Cinema.
2. Snack Time provides quick and convenient snacks like sandwiches and beverages. You can buy food from any of the Snack Time counters. However, please note that Director's Club and IMAX Cinemas do not permit outside food and drinks.
3. The following food items are NOT ALLOWED inside the theaters.
Rice meals and pasta meals.
Alcoholic and Non-Alcoholic Beverages in glasses, bottles and cans.
Food items with sauce and foul odor (such as vinegar, fish sauce and soy sauce)
Food on Stick.
Following these rules will help make your movie experience pleasant and enjoyable. We appreciate your cooperation. If you have any questions or concerns, please contact SM Cinema Customer Service.
Safe Movie Watching
Here is what you need to know when visiting the SM City Cebu Cinema.
General Cinema Guidelines
Only fully-vaccinated individuals are allowed to watch inside the cinema.
SM Cinema follows maximum seating capacity based on Alert level restrictions.
You may purchase tickets on this website or at any SM Cinema ticket counter. Tuesdays to Sundays, 11 am to 7 pm. Cashless payments (credit/debit card, e-wallet) are also accepted in select branches.
Clean-as-you-go
Customer Safety
Always wear face masks that fit properly.
The physical distancing of one (1) seat apart (1 meter)
Wash hands regularly.
Follow one-way markers placed in designated areas.
Accomplish a Health Declaration Form on-site.
Allow for a temperature check at the entrance.
Bringing food and drinks is currently not allowed inside the cinema.
Stay in your seats and keep conversation to a minimum for the duration of the show.
Cleaning and Sanitation
All SM Cinema employees are fully vaccinated.
All SM Cinema employees are required to wear personal protective equipment.
A designated health and safety officer will be assigned at all SM Cinema branches.
Sanitation of high-touch areas is regularly done every 30 minutes.
Note: The following message was taken from the website of SM City Cinema in Cebu.
Video: The Newly Renovated Cinema in SM City Cebu w/ Director's Club
Frequently Asked Questions
1. What is the process to buy tickets?
A: You can buy tickets either online through this website or by visiting any SM Cinema ticket counter from Tuesdays to Sundays, between 11 am and 7 pm.
2. Are cashless payments accepted?
A: You can use any credit or debit card to make payments on this website. When making transactions at ticket counters, you can use BDO Pay, GCash, GrabPay, PayMaya, WeChatPay, Alipay, and debit or credit cards, but this option is only available in certain branches.
3. How can I obtain the ticket I bought online?
A: Upon successful purchase, you will receive an email confirmation.
4. Why is an online fee added to the price of my transaction?
To enjoy SM Cinema's online service, a small online fee will be included. Purchasing your tickets in advance online ensures a guaranteed seat and prevents sold-out shows.
5. Is it possible for me to get a refund for my tickets?
The tickets that have been bought cannot be refunded or cancelled under any circumstances. You will receive a refund for your movie tickets if the movie is cancelled or the cinema is unable to operate.
Summary
For movie lovers in Cebu, there's nothing quite like catching the latest films at SM City Cebu Cinema. With a vibrant atmosphere, top-quality picture and sound, and spacious seating, it's the perfect place to relax and indulge in a movie-going experience like no other. Whether you're in the mood for a blockbuster hit, a heartwarming romance, or a thrilling action flick, SM City Cebu Cinema has it all. So why wait? Buy your tickets now and experience the magic of cinema in style!
Contact Information
Location: A. Soriano Ave. North Reclamation Area 6014 Cebu City, Philippines
Website: https://www.smsupermalls.com/mall-directory/sm-city-cebu/information/
Phone: (032) 231 3450
Movie Vouchers/Gift Cards: 8862-7631/36
Customer Care Email: customercare@smcinema.com
Facebook Page: https:https://www.facebook.com/SMCityCebuCinema
Mall Hours: 10:00 AM – 9:00 PM
Book your tickets here: https://www.smcinema.com/
Google Map Location