After having a memorable experience dining at this tourist attraction, I visited Sidlak Point for a top view of the city. I was delighted to find that the business is still ongoing despite the heavy storm (Odette) that recently hit the area. The restaurant is perched high up on a hill and gives a spectacular view of the cityscape that stretches far beyond what I could have imagined. It was such an amazing sight that I wanted to stay there for hours to take in all the beauty.
Also Read: Burritos and Mexican Food Bites at Ceburrito
It was an incredible sight to behold. From my vantage point, I could feel joy and alive. It was a place to visit when you're feeling down. The best part is you get to enjoy a great meal with some Filipino sweet delicacies.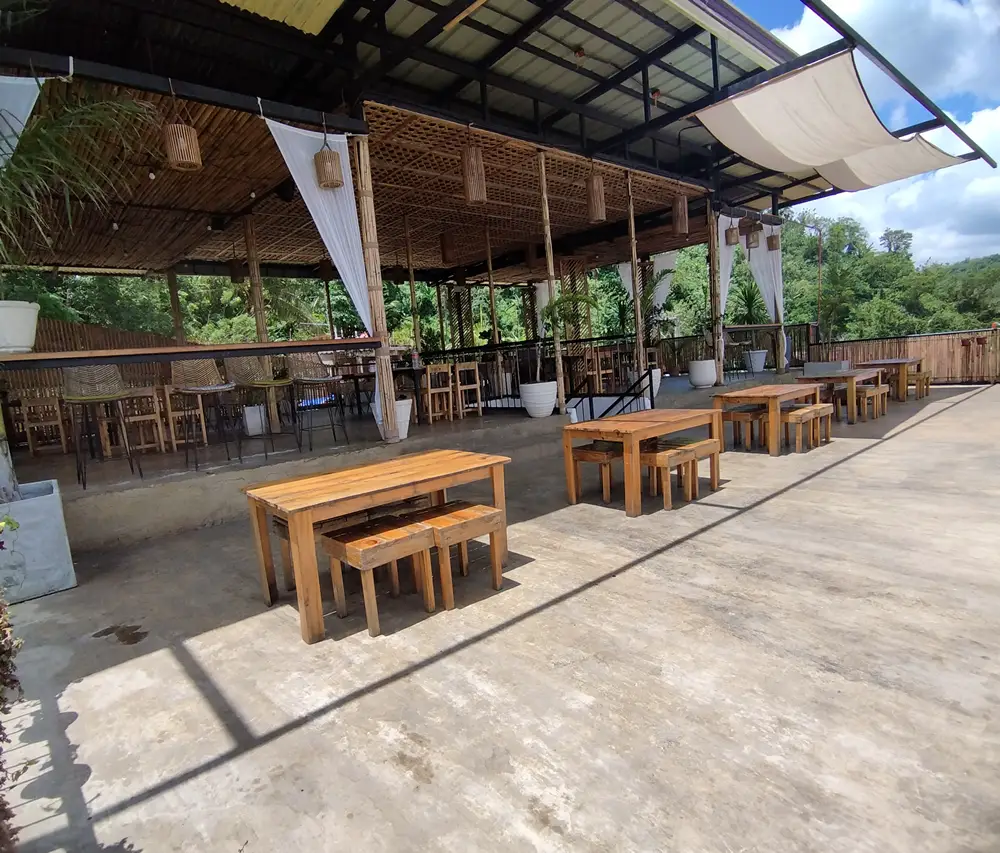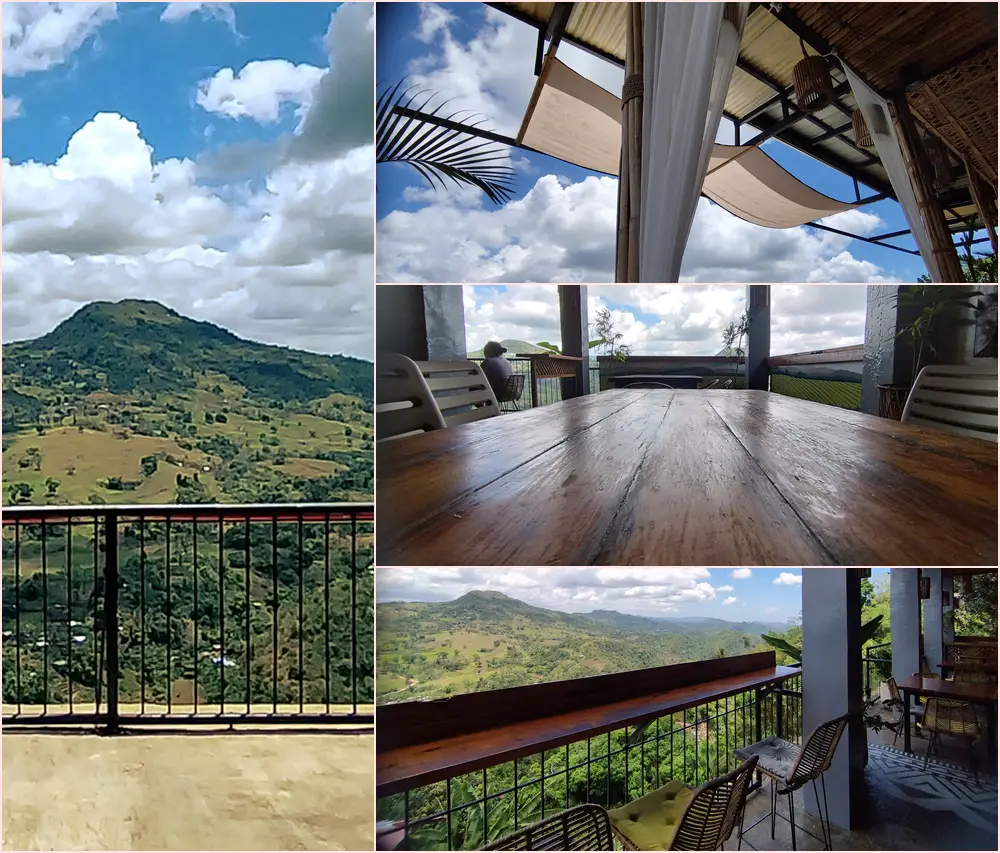 The Ambiance of Sidlak Point
I appreciated the restaurant's attention to detail. They have varieties of Filipino cuisine that are delectable. The ambiance was so inviting and relaxing with the backdrop of a calming view of the cityscape. They really had a theme of what would seem like your typical grandmother's (Lola's) home but is somewhat modernized.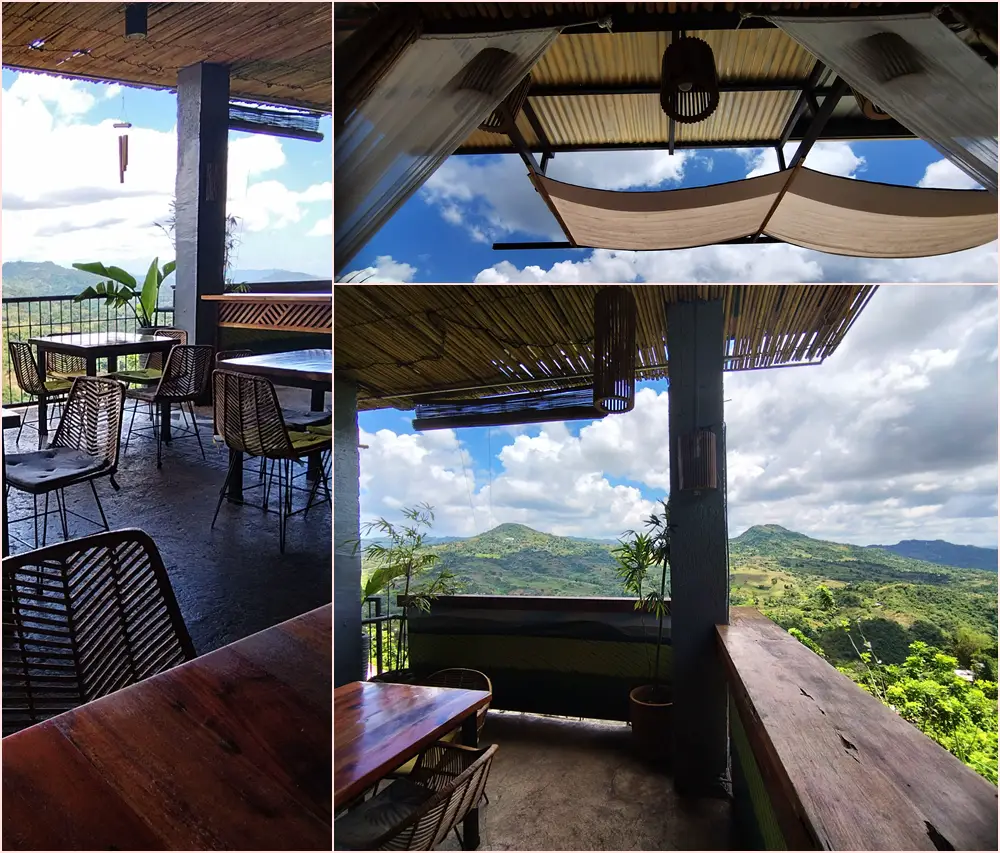 Of course, the view has to be the special mention since it's unlike any other view you can get. The restaurant is surrounded by greenery and a vast city skyline as far as the eye could see. You can feel the fresh breeze coming from the mountains and admire the beautiful sunrise or sunset, making it perfect for dates or family outings. I went at around 2 PM to enjoy a heavy meal at this place.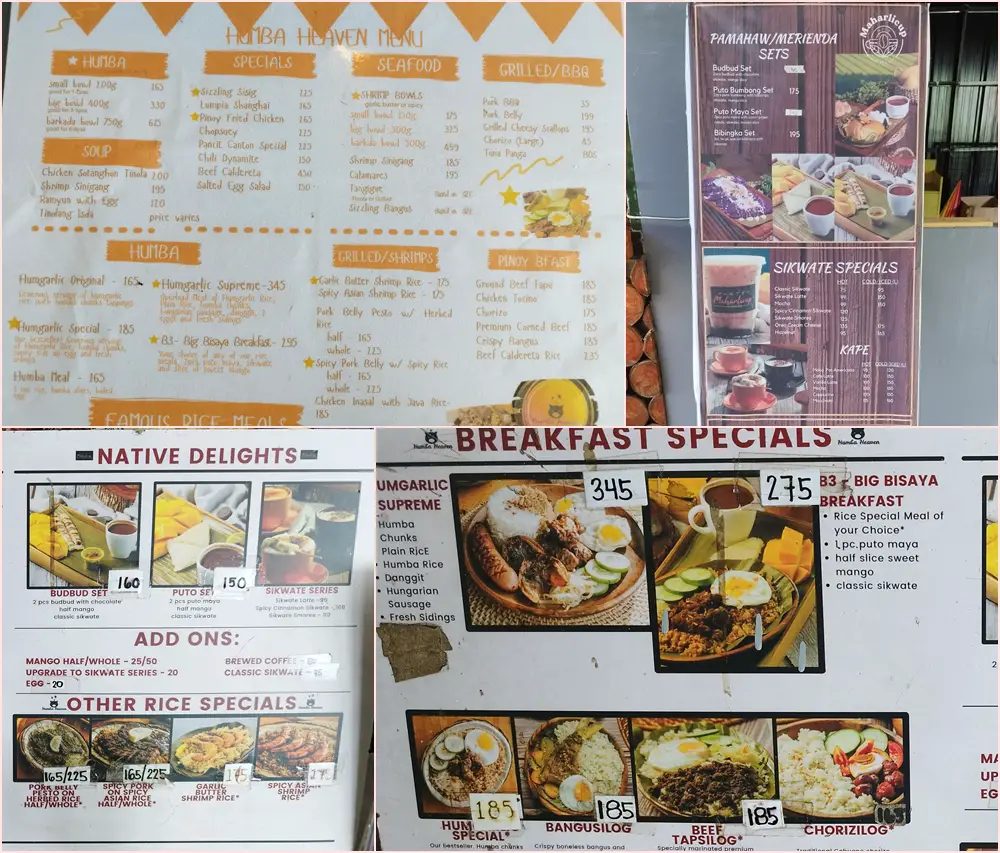 Sidlak Point's Food Selections
There are two main restaurants that Sidlak Point offers, and they are Humba Heaven and Maharlica. Both offer a wide variety of Filipino dishes with some Western influences. I had the chance to savor the restaurant's classic Chinese-inspired Humba which was served with sweet soy sauce, it is one of their best sellers in Humba Heaven. It was so flavorful and delicious that it kept me coming back for more!
I also ordered the Sikwate and Puto Maya with a slice of mango were also good. Aside from puto, they also have Budbud which is also good when paired with hot chocolate (Sikwate). The availability of their other Filipino sweet delicacies may vary from time to time. It would be wise to ask the staff as they are just "one" group.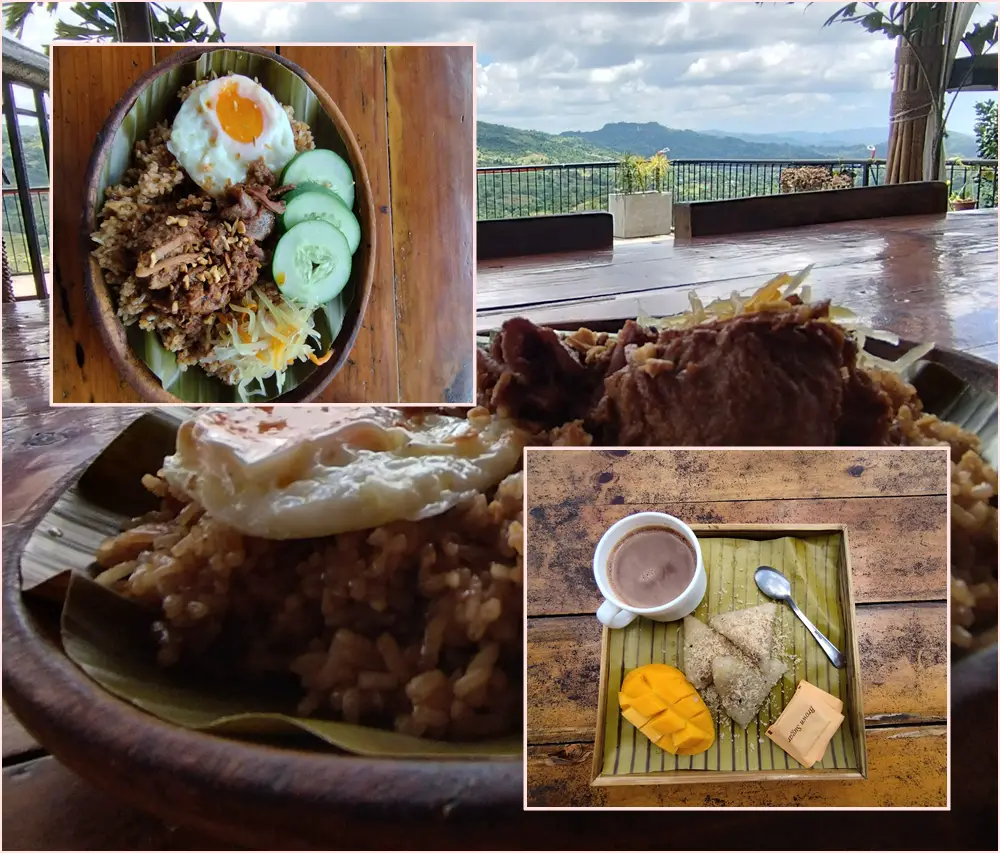 Humba Heaven Menu
There are a lot of options to choose from Humba Heaven. You may select ala carte, or set meals that come with the traditional sweet delicacies or "kakanin". The food prices are also very affordable and the set meals are a bit much for one person.
Here's the menu for Humba Heaven, where you can order ala carte eats to fill your stomach. You may refer to the picture for better a better selection.
Humba Heaven Breakfast Specials
Humgarlic Supreme – loaded with Humba chunks, Danggit, and Hungarian Sausage as the main viands, half-half of plain and their special humba rice, you will also get fresh sides like pickled papaya and cucumber and a Sunnyside egg.
Big Bisaya Breakfast – rice meal of your choice (from the menu), 1 piece of puto maya, 1 classic sikwate, and a half-sliced mango.
Humba Special – Their bestseller humba with lots of humba rice, an egg, and some atsara (pickled papaya) with slices of cucumber.
Bangusilog – Fried crispy boneless bangus with garlic rice, egg, and some veggies with their special sauce.
Beef Tapsilog – Lots of ground beef tapa that is marinated with their secret ingredient along with garlic rice, egg, and sidings.
Chorizilog – Cebu's best chorizos with egg and garlic rice, with tomatoes and cucumber.
Corned Beef Silog – Premium Ranch corned beef with garlic rice, egg, and potato wedges.
Chicken Tocilog – Homemade chicken Tocino, salted egg, garlic rice with tomatoes, and cucumber.
Sausage & Omelette – Hungarian sausage, Egg Omelette, garlic rice, and sidings.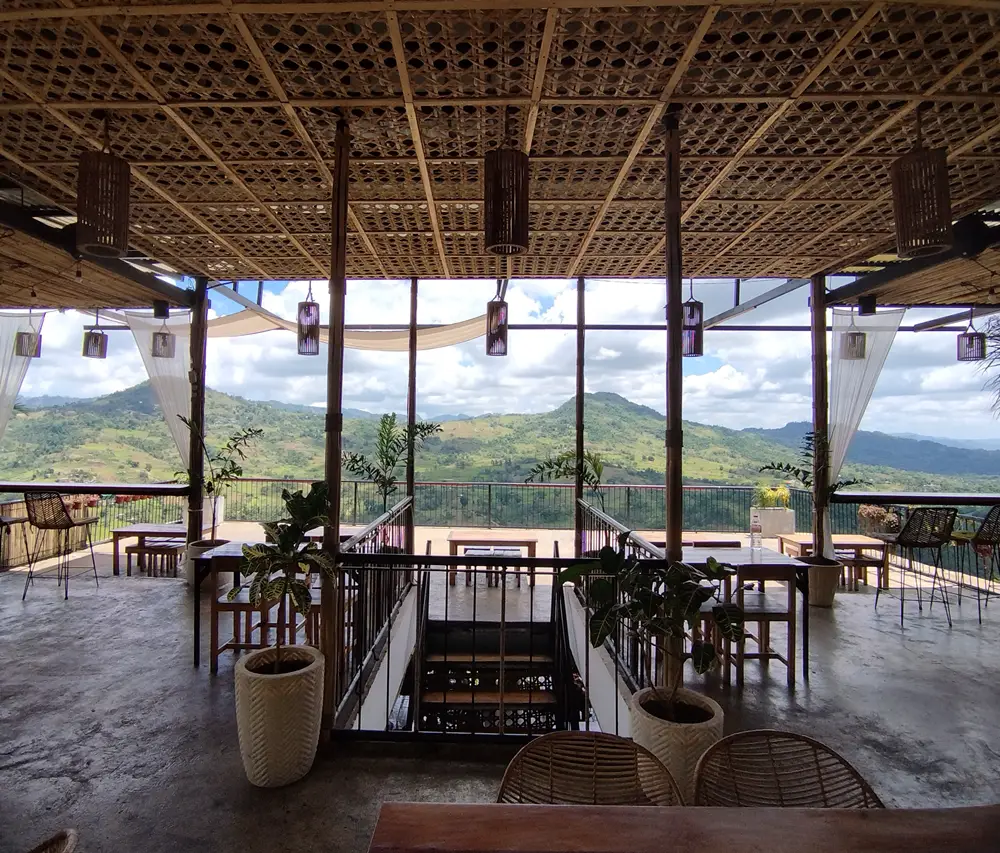 Humba Heaven Rice Specials
Pork Belly Pesto on herbed rice (Half/Full)
Spicy Pork on Spicy Asian Rice (Half/Full)
Garlic Butter Shrimp Rice
Spicy Asian Shrimp Rice
Maharlicup
They have tablea, or cacao tabs
Lokal Favorites
Puto Maya (2pcs) with Chocolate
Budbud Pilit (2pcs) with Chocolate
Turon Ala Mode
Tagalog Bibingka
Egg Custard Pie
Argao Torta
Sikwate Specials
Classic Sikwate
Sikwate Latte
Spicy Cinnamon Sikwate
Sikwate Smores
Iced Hazelnut Sikwate
Champorado
Kape
Brewed Coffee
Vanilla Coffee Latte
Cafe Mocha-wate
Iced Americano
Iced Caramel Macchiato
Merienda Sets
Puto Set – 2 pcs Puto Maya, Classic Sikwate, Half Mango
Budbud Set – 2 pcs Budbud w/ chocolate, Classic Sikwate, Half Mango
Dinuguan with puto
Also Read: Co Jordan Bangus and Talaba Eatery in Consolacion
Gathering, Meeting, or Romantic Dates
Sidlak Point is a must-visit place where you can get the best top view of Cebu City. It is a perfect spot for families, friends, and lovers who want to enjoy Filipino food with a breathtaking view. The restaurant also provides a cozy atmosphere that adds to the experience. There's a section with a long table good for meeting appointments. Or simply enjoy a hang-out place to play cards and board games.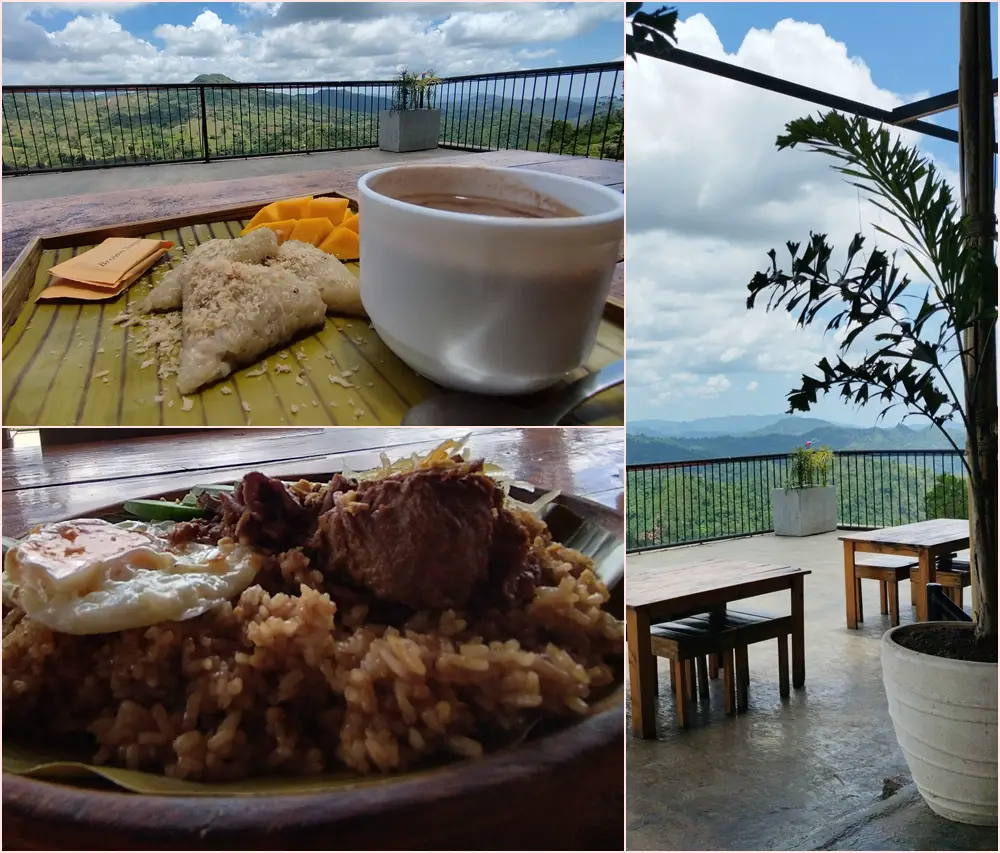 Summary
I have visited this place for the second time and it felt like the first time again. First, I ordered the Pork Belly Pesto on herbed rice and it tasted very good. I loved how the herbed rice complimented the meat. Since it was my sibling's treat, they also ordered the Puto Set for me and appreciated the free food, the taste, and the view, everything was spectacular!
The second time I visited, I ordered their best seller Humba meal. And after I was done, I really wanted to hang out and chill a bit further, so I decided to get a Puto Set again. Both were delicious and it was a great way to end my visit.
If you're ever in Cebu, make sure to drop by Sidlak Point for an unforgettable experience! You'll get to enjoy a vast view of the city skyline, and savor some Filipino food.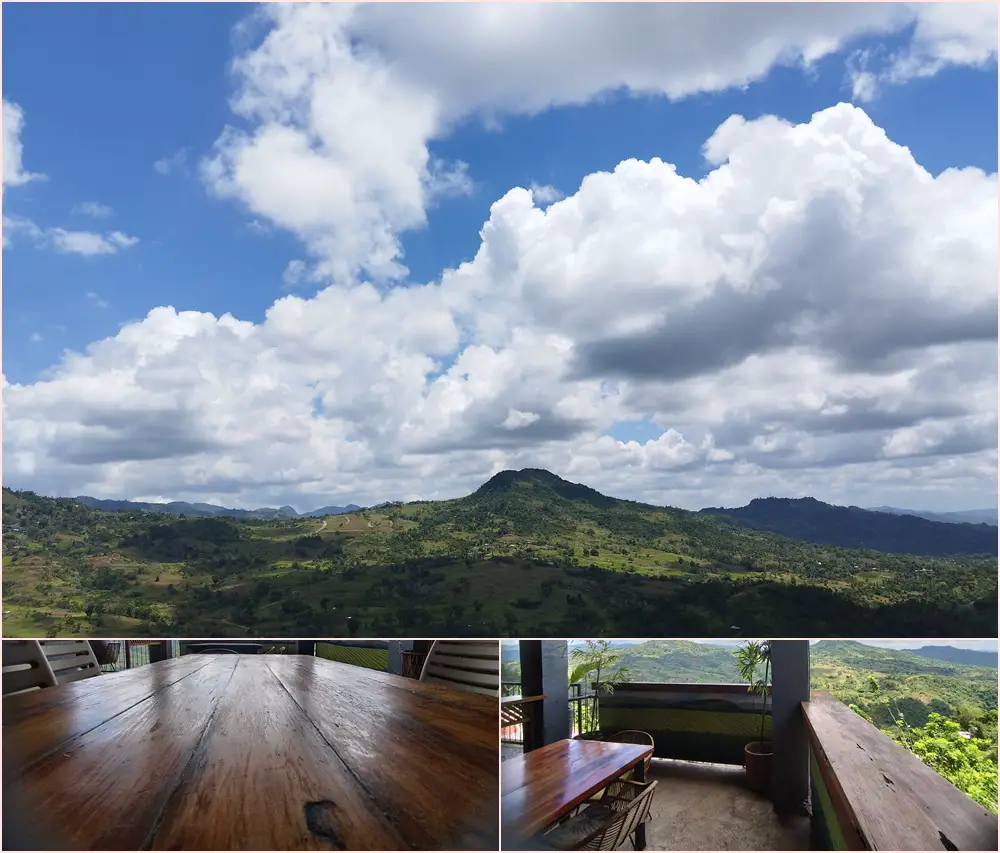 Contact Information
Sidlak Point
Address: Transcentral Highway Tiguib Malubog Busay, Cebu City, Philippines
Landmark: Busay Top view, Temple of Leah
Contact Number: 0917 143 0580
Business hours: 8 AM to 8 PM
Facebook Page: Sidlak Point
Google Map Location
Below is a map guide to the location of Sidlak Point.