Security Bank is also known as Security Bank and Trust Company is one of the country's leading universal bank.  It was established on June 18, 1951. Security Bank received an award in 2018 as The Asian Banker Philippines Country Awards 2018 – The Deposit Product of the Year, All Access Account.
Also Read: List of China Bank branches in Cebu
In case you are looking for a specific Security Bank in Cebu near you, we have gathered the available banks in Cebu for your reference. Aside from the banks, we have also compiled the ATM machines where you can process transactions including withdrawals, cash deposits, etc.
Security Bank was publicly-listed with the Philippine Stock Exchange (PSE: SECB) in 1995. Over the years, the Bank prudently managed to remain one of the most stable in the banking industry and is steadfast in its commitment to serve its clients and stakeholders.
Some of the services Security Banks offers include banking, deposit accounts, credit cards, loans, investments, and insurances. If you are looking for a specific branch near your location, you can check out the list of banks and ATMs available in Cebu.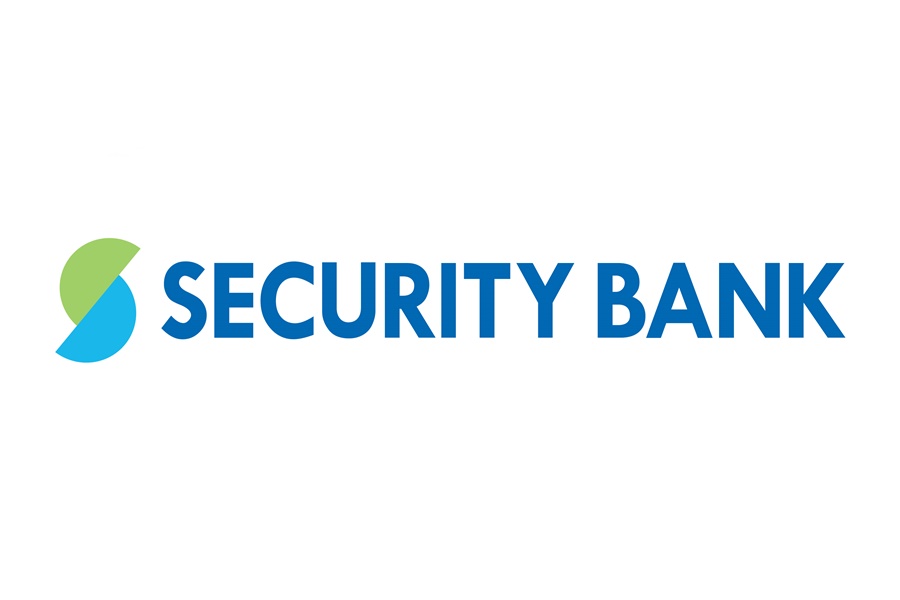 CEBU SECURITY BANK BRANCHES & ATM Machines
You can check out the list of security Banks that you can find and visit Cebu City, as well as the respective address, telephone numbers, and office hours. To make it easier for you to search for the banks, just do a "CTRL+F" on your keyboard and type the bank name or location.
Branch: Cebu-Mactan
Address: Island Central Mactan IT Complex, Mactan Economic Zone,M.L. Quezon National Highway, Pusok, Lapu-lapuCity, Cebu
Office Hours: 10:00AM – 6:00PM Monday to Friday
Telephone Number: (032) 234-7812; 0925-7114336; (032) 234-7812
Branch: Lapu Lapu
Address: M.L. Quezon National Highway corner Patalinhug Avenue, Pajo, Brgy. Sangi, Lapu-lapu City, Cebu
Office Hours: 9:00AM – 5:00PM Monday to Friday
Telephone Number: (032) 260-2672; 0932-8639240; (032) 260-2671
Email Address: lapulapu@securitybank.com.ph
Branch: Cebu Danao
Address: Princetown Danao, Juan LunaStreet, Danao City, Cebu
Office Hours: 9:00AM – 5:00PM Monday to Friday
Telephone Number: (032) 260-8031; (032) 261-1013; 0925-3212438; (032) 260-8031
Branch: Cebu – Uptown Osmeña
Address: No. 154 Osmeña Boulevard cornerV. Urgello Street, Cebu City
Office Hours: 9:00AM – 5:00PM Monday to Friday
Telephone Number: (032) 414-1052; (032) 414-1050; 0925-8028134; (032) 414-1050
Email Address: uptown@securitybank.com.ph
Branch: Cebu – Business Park
Address: Unit 1,2 & 3, Philam Life Center Cebu, Cardinal Rosales Avenue corner Samar Loop, Cebu Business Park,Cebu City
Office Hours: 9:00AM – 5:00PM Monday to Friday – 11:00AM – 4:00PM Saturday
Telephone Number: (032) 238-0409; 0922-8722136; (032) 238-0408
Email Address: cebubp@securitybank.com.ph
Branch: Cebu – Juan Luna
Address: Plaridel Street corner Osmeña Blvd., Cebu City
Office Hours: 9:00AM – 5:00PM Monday to Friday
Telephone Number: (032) 254-4080; (032) 255-1448; 0922-8722137; (032) 253-0053
Email Address: cebuluna@securitybank.com.ph
Branch: Cebu-Osmeña
Address: Osmeña Boulevard, Cebu City
Office Hours: 9:00AM – 5:00PM Monday to Friday
Telephone Number: (032) 416-8584; 0932-8682954; (032) 412-4873
Email Address: cebuosmena@securitybank.com.ph
Branch: Mandaue
Address: Tipolo Square, Mandaue Highway, Tipolo Mandaue City,Cebu
Office Hours: 9:00AM – 5:00PM Monday to Friday
Telephone Number: (032) 345-0564; 0922-8722197; (032) 345-2582
Email Address: mandaue@securitybank.com.ph
Branch: Mandaue – North Road
Address: 31 J.P Rizal St. Insular Square, Brgy. Tabok,Mandaue City
Office Hours: 9:00AM – 5:00PM Monday to Friday – 11:00AM – 4:00PM Saturday
Telephone Number: (032) 520-9065; (032) 520-9066; 0922-8722329; (032) 520-9065
Email Address: mandauenorthroad@securitybank.com.ph
Branch: Cebu – A.S. Fortuna
Address: N.S. Building, AS Fortuna St., Banilad, Mandaue City, Cebu
Office Hours: 9:00AM – 5:00PM Monday to Friday
Telephone Number: (032) 344-6283; 0922-8722330; (032) 345-0028
Email Address: cebuasfortuna@securitybank.com.ph
List of Security Bank ATMs in Cebu City
Below are the list of Security Banks ATMs found in Cebu City. So in case you need to withdraw cash from the main ATM branch, here's where you and find them:
J Center Mall
Address: ATM – 04, 165 A.S. Fortuna Street, Baklid, Mandaue City
Mandaue – North Road
Address: 31 J.P Rizal Street Insular Square, Brgy. Tabok, Mandaue City
Mandaue
Address: Tipolo Square, Mandaue Highway, Tipolo, Mandaue City, Cebu
Cebu – A.S. Fortuna
Address: N.S. Building, A.S. Fortuna Street, Banilad, Mandaue City, Cebu
Cebu Mactan
Address: Ground Floor Island Central Mactan IT Complex, Mactan Economic Zone, M.L. Quezon National Highway, Pusok, Lapu-lapu City, Cebu
Lapu Lapu
Address: M.L. Quezon National Highway corner Patalinhug Avenue, Pajo, Brgy. Sangi, Lapu-lapu City, Cebu
Mactan International Airport
Address: Mactan Cebu International Airport, Pusok, Lapu-Lapu City, Cebu – 6016, Philippines
Mactan Domestic Airport
Address: Mactan Cebu Domestic Airport, Pusok, Lapu-Lapu City, Cebu – 6016, Philippines
Island Central Mactan
Address: Ground Floor, Mepz Ecozon Mactan, Brgy. Ibo, Lapu Lapu City, Cebu
Synchrony Cebu
Address: 17th Floor, Pantry Area, Ayala Center Cebu Tower, Bohol Street, Cebu Business Park, Cebu City
Cebu Danao
Address: Princetown Danao, Juan Luna Street, Danao City, Cebu
Cebu – Uptown Osmeña
Address: 154 Osmeña Boulevard corner V. Urgello Street, Cebu City
Cebu – Osmeña
Address: Osmeña Boulevard, Cebu City
Cebu – Juan Luna
Address: Plaridel Street corner Osmeña Boulevard, Cebu City
Cebu – Business Park
Address: Unit 1,2 & 3, Philam Life Center Cebu, Cardinal Rosales Avenue corner Samar Loop, Cebu Business Park, Cebu City
SM Seaside Cebu 2
Address: Upper Ground Floor ATM Center, SM Seaside Mall, South Road Reclamation Area, Cebu City
SM Seaside Cebu 1
Address: Lower Ground Floor ATM Center, SM Seaside Mall, South Road Reclamation Area, Cebu City
Elizabeth Mall
Address: N. Bacalso Avenue corner Leon Kilat Sts., Pahina Central, Cebu City
Cebu Prieto
Address: Lot 8, 9, 10 Block 26 Kaohsiung Street corner Osmena Boulevard, Cebu City
Ayala Mall Cebu
Address: 2nd Level, Walkway going to the Terraces, Ayala Mall Cebu, Archbishop Reyes Avenue Cebu Business Park Cebu
SM City Cebu
Address: 2F Northwing Building., SM City Cebu, North Reclamation Area, Cebu City
Gaisano Mall Tisa
Address: Ground Floor, Gaisano Capital Tisa, Labangon Cebu
—————–
The official website of the Security Bank is – securitybank.com
Facebook Page is – facebook.com/SecurityBank