China Banking Corporation (China Bank) is one of the leading private universal banks in the Philippines. The Bank opened for business on August 16, 1920 on Calle Rosario—what is now No. 90 Quintin Paredes St., Binondo.
In case you are looking for a specific ChinaBank branch near you, we have gathered the available banks in Cebu for your reference. Aside from the banks, we have also compiled the ATM machines where you can process transactions including withdrawals, cash deposits, etc.
Also Read: List of Metrobank Branches and ATMs in Cebu City
Some of the services ChinaBanks offers include banking, deposit accounts, credit cards, loans, investments, and insurances. If you are looking for a specific branch near your location, you can check out the list of banks and ATMs available in Cebu.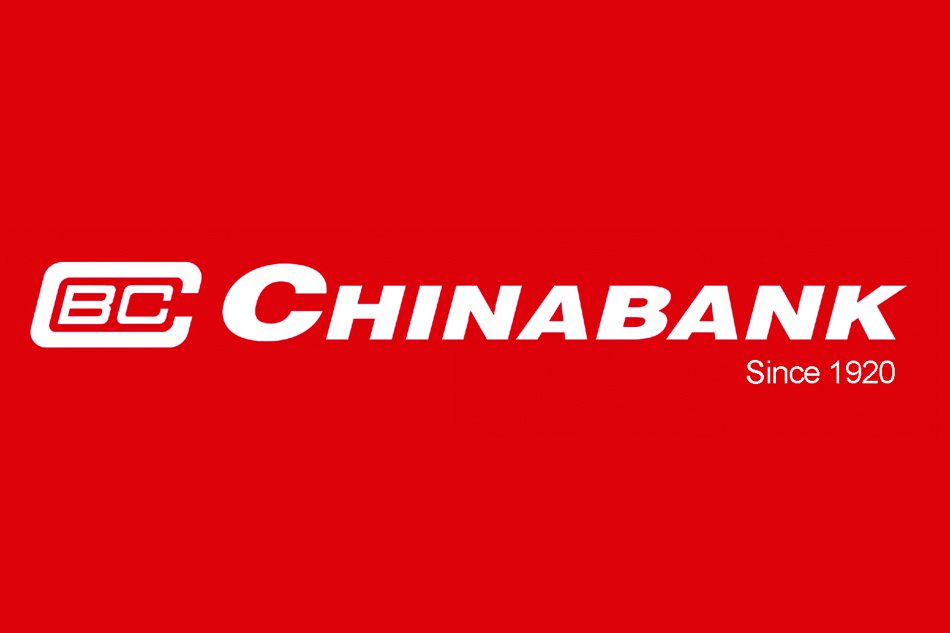 CEBU China Bank Branches & ATM Machine Locations
You can check out the list of ChinaBanks that you can find and visit Cebu City, as well as the respective address, telephone numbers, and office hours. To make it easier for you to search for the banks, just do a "CTRL+F" on your keyboard and type the bank name or location.
Branch: Cebu – Ayala
Address: Unit 101 G/F Insular Life Cebu Business Center, Mindanao Ave. cor. Biliran Road, Cebu Business Park, Cebu City, Cebu
Contact No: (032) 262-1839; 260-6524
Fax No: (032) 260-6524
Branch: Cebu – Banawa
Address: G/F The J Block, Duterte St., Guadalupe, Cebu City, Cebu
Contact No: (032) 340-9561; 416-3827
Fax No: (032) 416-3827
Branch: Cebu – Banilad
Address: CBC Bldg., A.S. Fortuna Street, Banilad, Cebu City, Cebu
Contact No: (032) 346-5870/81; 416-1001
Fax No: (032) 344-0087
Branch: Cebu – Basak San Nicolas
Address: Bai Center, N. Bacalso Ave., Brgy. Basak San Nicolas, Cebu City, Cebu
Contact No: (032) 340-8113; 414-4742
Fax No: (032) 414-4742
Branch: Cebu – Bogo
Address: G/F SIM Building, P. Rodriguez Street, Bogo City, Cebu
Contact No: (032) 434-7119; 266-3251
Fax No: (032) 434-7119
Branch: Cebu – Business Center
Address: G/F Chinabank Corporate Center, Samar Loop corner Panay Road, Cebu Business Park, Cebu City, Cebu
Contact No: (032) 239-3760 to 239-3764
Fax No: (032) 238-1438
Branch: Cebu – Carcar
Address: Dr. Jose Rizal St., Poblacion I, Carcar City, Cebu
Contact No: (032)487-8103; 487-8209; 266-7093
Fax No: (032) 487-8103
Branch: Cebu – Consolacion
Address: G/F SM City Consolacion, Brgy. Lamac, Consolacion, Cebu
Contact No: (032) 260-0024; 260-0025
Fax No: (032) 423-9253
Branch: Cebu – Escario
Address: Unit 3 & 5, Escario Central, Escario Road, Cebu City, Cebu
Contact No: (032) 416-5860; 520-9229
Fax No: (032) 520-9229
Branch: Cebu – F. Ramos
Address: G/F Cebu Velez Hospital, 41-3 F. Ramos Street, Brgy. Cogon, Cebu City, Cebu
Contact No: (032) 253-9463; 254-4867; 412-5858
Fax No: (032) 253-9461
Branch: Cebu – Gorordo
Address: No 424. Gorordo Ave., Bo. Camputhaw, Lahug District, Cebu City, Cebu
Contact No: (032) 414-0509; 239-8654
Fax No: (032) 239-8654
Branch: Cebu – Guadalupe
Address: CBC Bldg., M. Velez Street cor. V. Rama Ave., Guadalupe, Cebu City, Cebu
Contact No: (032) 254-7964; 254-8495; 254-1916
Fax No: (032) 416-5988
Branch: Cebu – IT Park
Address: G/F The Link, Cebu IT Park, Apas, Cebu City, Cebu
Contact No: (032) 266-2559; 262-0982
Fax No: (032) 266-2559
Branch: Cebu – Lahug
Address: JY Square Mall, No. 1 Salinas Drive, Lahug, Cebu City, Cebu
Contact No: (032) 417-2122; 233-0977; 234-2062
Fax No: (032) 234-2062
Branch: Cebu – Lapu Lapu Centro
Address: G.Y dela Serna St., Opon, Poblacion, Lapu Lapu City, Cebu
Contact No: (032) 231-3247; 493-5078
Fax No: (032) 231-3247
Branch: Cebu – Lapu Lapu Pusok
Address: G/F Goldberry Suites, President Quezon National Highway, Pusok, Lapu-Lapu City, Cebu
Contact No: (032) 340-2098; 494-0631; 340-2099
Fax No: (032) 340-2098/ 494-0631
Branch: Cebu – Magallanes (Main)
Address: CBC Bldg., Magallanes cor. Jakosalem Sts., Brgy. Sto. Niño, Cebu City, Cebu
Contact No: (032) 255-0022/23/25/28; 253-0348; 255-6093; 255-0266; 412-1877
Fax No: (032) 255-0026
Branch: Cebu – Mandaue
Address: SV Cabahug Bldg., 155-B SB Cabahug Street, Brgy. Centro, Mandaue City, Cebu
Contact No: (032) 346-5636/37; 346-2083; 344-4335; 422-8188
Fax No: (032) 346-2083
Branch: Cebu – Mandaue – Cabancalan
Address: G/F A. Genson Bldg., M.L. Quezon St., Cabancalan, Mandaue City, Cebu
Contact No: (032) 421-1364; 505-9908
Fax No: (032) 421-1364
Branch: Cebu – Mandaue – J Centre Mall
Address: LGF J Centre Mall, A.S Fortuna Ave., Bakilid, Mandaue City, Cebu
Contact No: (032) 520-2898; 421-1567
Fax No: (032) 520-2898
Branch: Cebu – Mandaue North Road
Address: G/F Units G1-G3, Basak Commercial Building (Kel-2) Basak, Mandaue City, Cebu
Contact No: (032) 345-8861; 345-8862; 420-6767
Fax No: (032) 420-6767
Branch: Cebu – Mandaue NRA
Address: G/F Bai Hotel Cebu, Ouano Ave. cor. Seno Blvd., North Reclamation Area, Mandaue City
Contact No: (032) 272-6985
Branch: Cebu – Minglanilla
Address: Unit 9 Plaza Margarita, Linao-Lipata, Minglanilla, Cebu
Contact No: (032) 239-7234; 490-6025
Fax No: (032) 239-7235
Branch: Cebu – Naga
Address: Leah's Square, National South Highway, East Poblacion, Naga City, Cebu
Contact No: (032) 238-7623; 489-8218
Fax No: (032) 489-8218
Branch: Cebu – SM City
Address: UGF SM City Cebu, Juan Luna cor. A. Soriano Ave., North Reclamation Area, Brgy. Mabolo, Cebu City, Cebu
Contact No: (032) 232-0754/55; 231-9140; 412-9699
Fax No: (032) 232-1448
Branch: Cebu – SM Seaside City
Address: LGF SM Seaside City Cebu, SM Seaside Complex, South Road Properties, Mambalin, Cebu City, Cebu
Contact No: (032) 262-1772
Fax No: (032) 262-1772
Branch: Cebu – Subangdaku
Address: G/F A.D. Gothong I.T. Center, Subangdaku, Mandaue City, Cebu
Contact No: (032) 344-6561; 422-3664; 344-6621
Fax No: (032) 344-6621
Branch: Cebu – Talamban
Address: Unit UG-7, Gaisano Grand Mall Talamban, Gov. Cuenco Ave., Brgy. Talamban, Cebu City, Cebu
Contact No: (032) 236-8944; 418-0796
Fax No: (032) 236-8944
Branch: Cebu – Talisay
Address: CBC Bldg., 1055 Cebu South National Road, Bulacao, Talisay City, Cebu
Contact No: (032) 272-3342/48; 491-8200
Fax No: (032) 272-3346
List of ChinaBank ATMs in Cebu City
Below are the list of ChinaBanks ATMs found in Cebu City. So in case you need to withdraw cash from the main ATM branch, here's where you and find them:
2 Mango Avenue
Address: 2 Mango Ave. – Solara Bldg., General Maxilom Ave, Cebu City, Cebu
Ayala Center Cebu
Address: Level 3 ATM 1 Ayala Center Cebu, Cebu Business Park, Cebu City
Cebu – Ayala
Address: Unit 101 G/F Insular Life Cebu Business Center, Mindanao Ave. cor. Biliran Road, Cebu
Cebu – Banawa
Address: G/F The J Block, Duterte St., Guadalupe, Cebu City, Cebu
Cebu – Banilad
Address: CBC Bldg., A.S. Fortuna Street, Banilad, Cebu City, Cebu
Cebu – Basak San Nicolas
Address: Bai Center, N. Bacalso Ave., Brgy. Basak San Nicolas, Cebu City, Cebu
Cebu – Bogo
Address: G/F SIM Building, P. Rodriguez Street, Bogo City, Cebu
Cebu – Business Center
Address: G/F Chinabank Corporate Center, Samar Loop corner Panay Road, Cebu Business Park, Cebu City, Cebu
Cebu – Carcar
Address: Dr. Jose Rizal St., Poblacion I, Carcar City, Cebu
Cebu – Consolacion
Address: G/F SM City Consolacion, Brgy. Lamac, Consolacion, Cebu
Cebu – Escario
Address: Unit 3 & 5, Escario Central, Escario Road, Cebu City, Cebu
Cebu – F. Ramos
Address: G/F Cebu Velez Hospital, 41-3 F. Ramos Street, Brgy. Cogon, Cebu City, Cebu
Cebu – Gorordo
Address: No 424. Gorordo Ave., Bo. Camputhaw, Lahug District, Cebu City, Cebu
Cebu – Guadalupe
Address: CBC Bldg., M. Velez Street cor. V. Rama Ave., Guadalupe, Cebu City, Cebu
Cebu – IT Park
Address: G/F The Link, Cebu IT Park, Apas, Cebu City, Cebu
Cebu – Lahug
Address: JY Square Mall, No. 1 Salinas Drive, Lahug, Cebu City, Cebu
Cebu – Lapu Lapu Centro
Address: G.Y dela Serna St., Opon, Poblacion, Lapu Lapu City, Cebu
Cebu – Lapu Lapu Pusok
Address: G/F Goldberry Suites, President Quezon National Highway, Pusok, Lapu-Lapu City, Cebu
Cebu – Magallanes (Main)
Address: CBC Bldg., Magallanes cor. Jakosalem Sts., Brgy. Sto. Niño, Cebu City, Cebu
Cebu – Mandaue
Address: SV Cabahug Bldg., 155-B SB Cabahug Street, Brgy. Centro, Mandaue City, Cebu
Cebu – Mandaue – Cabancalan
Address: G/F A. Genson Bldg., M.L. Quezon St., Cabancalan, Mandaue City, Cebu
Cebu – Mandaue – J Centre Mall
Address: LGF J Centre Mall, A.S Fortuna Ave., Bakilid, Mandaue City, Cebu
Cebu – Mandaue North Road
Address: G/F Units G1-G3, Basak Commercial Building (Kel-2) Basak, Mandaue City, Cebu
Cebu – Mandaue NRA
Address: G/F Bai Hotel Cebu, Ouano Ave. cor. Seno Blvd., North Reclamation Area,
Cebu – Minglanilla
Address: Unit 9 Plaza Margarita, Linao-Lipata, Minglanilla, Cebu
Cebu – Naga
Address: Leah's Square, National South Highway, East Poblacion, Naga City, Cebu
Cebu – SM City
Address: UGF SM City Cebu, Juan Luna cor. A. Soriano Ave., North Reclamation Area, Brgy. Mabolo, Cebu City, Cebu
Cebu – SM Seaside City
Address: LGF SM Seaside City Cebu, SM Seaside Complex, South Road Properties, Mambalin, Cebu City, Cebu
Cebu – Subangdaku
Address: G/F A.D. Gothong I.T. Center, Subangdaku, Mandaue City, Cebu
Cebu – Talamban
Address: Unit UG-7, Gaisano Grand Mall Talamban, Gov. Cuenco Ave., Brgy. Talamban, Cebu City, Cebu
Cebu – Talisay
Address: CBC Bldg., 1055 Cebu South National Road, Bulacao, Talisay City, Cebu
Cebu Doctors' Hospital
Address: Cebu Doctors' University Hospital, Osmeña Blvd., Cebu City, Cebu
Cebu Doctors' University
Address: Cebu Doctors' University Hospital, #1 Potenciano Larrazabal Ave., North Reclamation Area, Mandaue City, Cebu
Gaisano – Lapu-Lapu City
Address: Gaisano Mactan Island Mall, Pusok, Lapu-Lapu City, Cebu
Golden Prince Hotel
Address: Golden Prince Hotel & Suites, Acacia St. cor. Archbishop Reyes Ave., Cebu City
La Nueva Minglanilla
Address: La Nueva Supermart, Poblacion, Minglanilla, Cebu City
La Nueva Supermart
Address: La Nueva Supermart Inc., G.Y. Dela Serna St., Lapu-Lapu City
Mactan Isla Resort
Address: Agus Road, Ibabao, Marigondon, Lapu Lapu City
Mactan Marina Mall
Address: G/F Mactan Marina Mall, MEPZ 1, Lapu-Lapu City
MCIA – Domestic Check in area
Address: Mactan Cebu International Airport, Lapu-Lapu Airport Road, Lapu Lapu City
MCIA – Domestic Departure hall
Address: Mactan Cebu International Airport, Lapu-Lapu Airport Road, Lapu Lapu City
MCIA Departure Check-in Southwing
Address: Mactan Cebu International Airport, Lapu Lapu Airport Road, Lapu Lapu City, Cebu
MCIA Domestic Arrival
Address: Mactan Cebu International Airport, Lapu Lapu Airport Road, Lapu Lapu City, Cebu
Nagaland E-mall
Address: P.Diaz cor. Elias Angeles St., San Francisco, Naga City, Cebu
Prince Hypermart Daanbantayan
Address: Prince Hypermart, Poblacion, Daanbantayan, Cebu
Shopwise – Cebu
Address: Shopwise Bldg., N. Bacalso Ave., Basak, San Nicolas, Cebu City, Cebu
Skyrise Realty
Address: G/F Skyrise IT Bldg., Gorordo Ave. cor. N.Escario St., Cebu City, Cebu
South Town Centre Talisay
Address: South Gate Mall, Tabunok, Talisay, Cebu
Super Metro Carcar
Address: Natalio B. Bacalso National Highway, Carcar City
University of San Carlos
Address: University of San Carlos Main University Bldg., Pantaleon del Rosario St., Cebu City
USC – Talamban
Address: USC Talamban Campus, Gov. M. Cuenco Ave., Brgy. Nasipit, Talamban, Cebu City
USJR Basak cebu
Address: University of San Jose Recoletos Basak, N.Bacalso Ave., Basak Pardo, Cebu City
The official website of the EastWest Bank is – www.chinabank.ph
Facebook Page is – facebook.com/chinabank.ph