We had to update our real property tax and pay for the years we were not able to settle after purchasing the condominium property investment in Lahug. Aside from having the option to pay real estate tax in Cebu online, another way is to pay it at the nearest Cebu City Treasurer's office.
We were initially planning to go and pay the condo tax at SM City Cebu, however, their payment center (a one-stop office) is already closed. The staff there advised us to go to Cebu City Hall building because there is a new office set up for the Treasurer's office.
The Treasurer's office building is located at the back side of Cebu City Hall where you can also find the 30-foot Sto. Nino chapel in the area.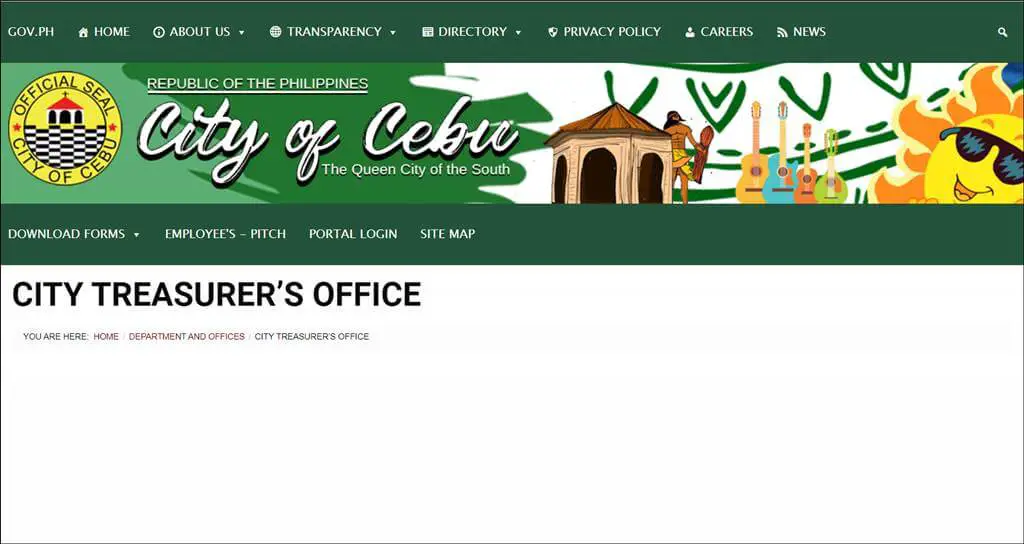 Requirements
Tax Declaration Number of your property
Payment (this will depend on the amount per year)
How to Pay Real Estate Tax in Cebu City Treasurer's Office Building
I went to the 2nd floor of the office building in order to settle the taxes as this is where the department is handling the payments. Please follow the steps below for the whole procedure:
Step 1: Upon entering the Cebu City Treasurer's office 2nd floor, get a priority number.
Step 2: Once it is your turn, go to the Window Teller where the staff will ask for your account details and to confirm the account.
Step 3: Provide your Tax Declaration Number. They will advise you how much you need to pay.
Step 4: Go to the Cashier Window and pay the Real Estate Tax. The payment is done on per year basis, and you can pay in advance.
Step 5: Collect your Official Receipt. Congratulations! You successfully paid your taxes.
I arrived at the office at about 3pm and the whole process only took me 30 minutes. It was quick enough. But if there are a lot of people inside, the waiting time will definitely be longer.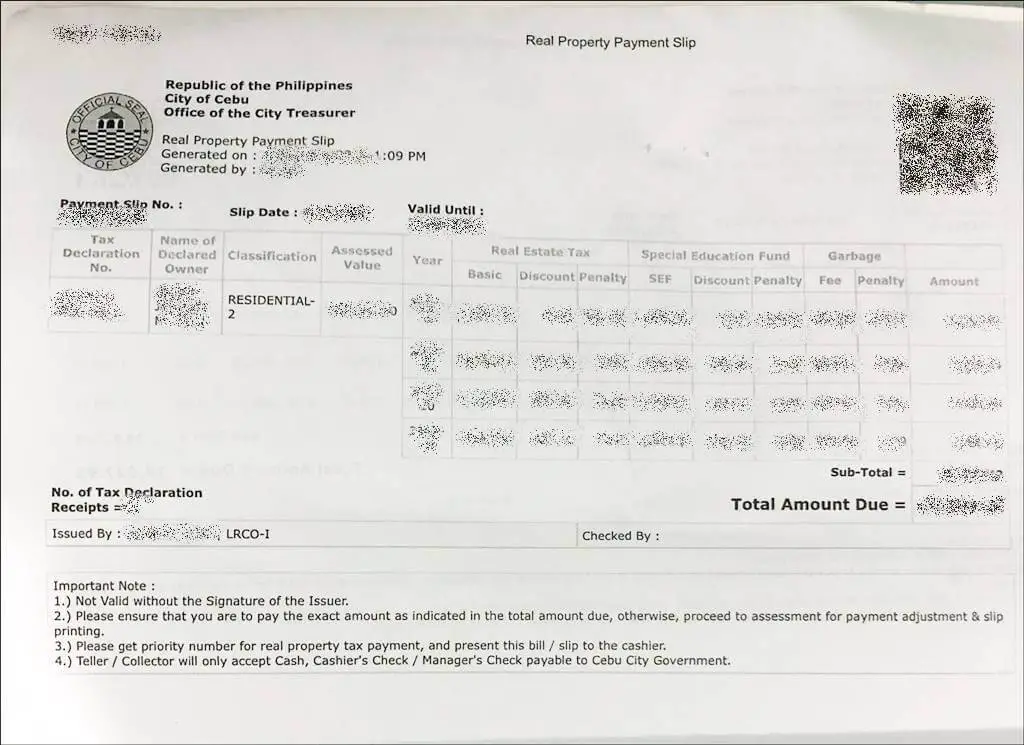 Reminders
Be advised that the office is only open during weekdays during government working hours Monday to Friday 8am to 5pm.
Please practice social distancing.
Have all your requirements and payment ready to avoid taking time in the queue.
There are penalties for late payments so make sure that you pay your taxes on time!
You also have the option to pay in advance.
Don't forget to have a copy of your receipt once you've settled your payment!
Again, the SM City Cebu branch of the Cebu City Treasurer's Office is already closed so you have to go to this office building to pay it in person.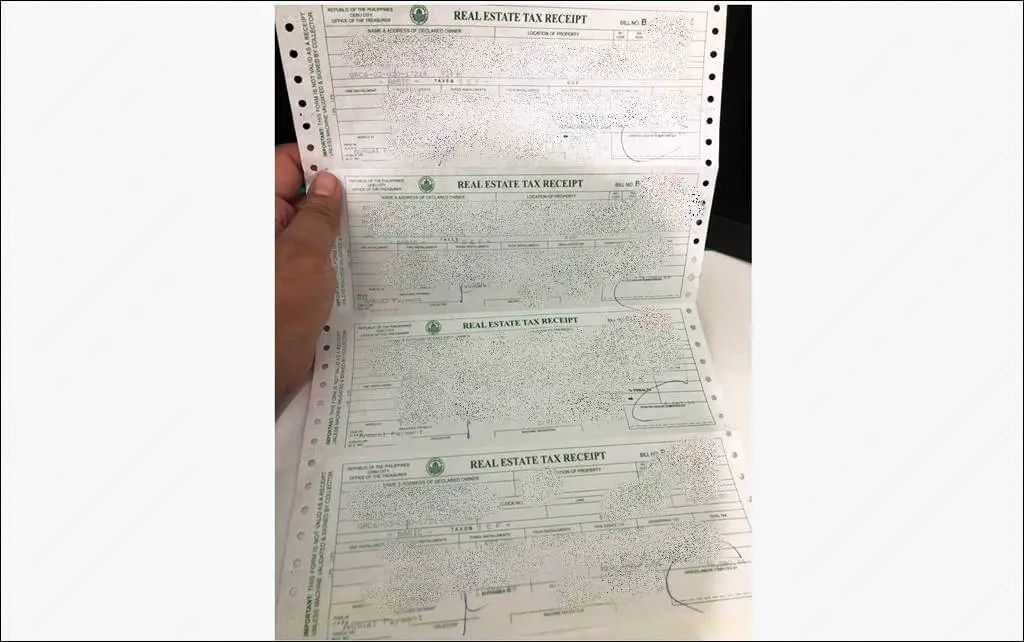 Summary
This is the first time real estate tax was up to date since we bought it, which is more than three years already. We are new at this, of course. We had no idea what to do or how to go about paying our taxes. Thank goodness cause our agent assisted us and provided us with the information we need about real estate tax payment in Cebu City.
May this guide help you in your turn to pay your real estate property taxes.
Contact Information
Cebu City Office of the City Treasurer
Address: 07b M. C. Briones St, Cebu City, Cebu, Philippines
Contact Number: NA
Website: https://www.cebucity.gov.ph/department-and-offices/city-treasurers-office/
Google Map Location
Below is a map guide to the location of the Cebu City Treasurer's Office. Again, the office is no longer inside Cebu City Hall. There is a dedicated office building at the back side of it for the Treasury department.