If you're planning on getting married in the Philippines, you'll need to obtain a PSA marriage certificate. The process is relatively simple and can be done entirely online.
Also Read: How to Get PSA Death Certificate Online
In this post, we'll walk you through the steps necessary to get your PSA marriage certificate. With this document in hand, you'll be able to move forward with your wedding plans and tie the knot with ease!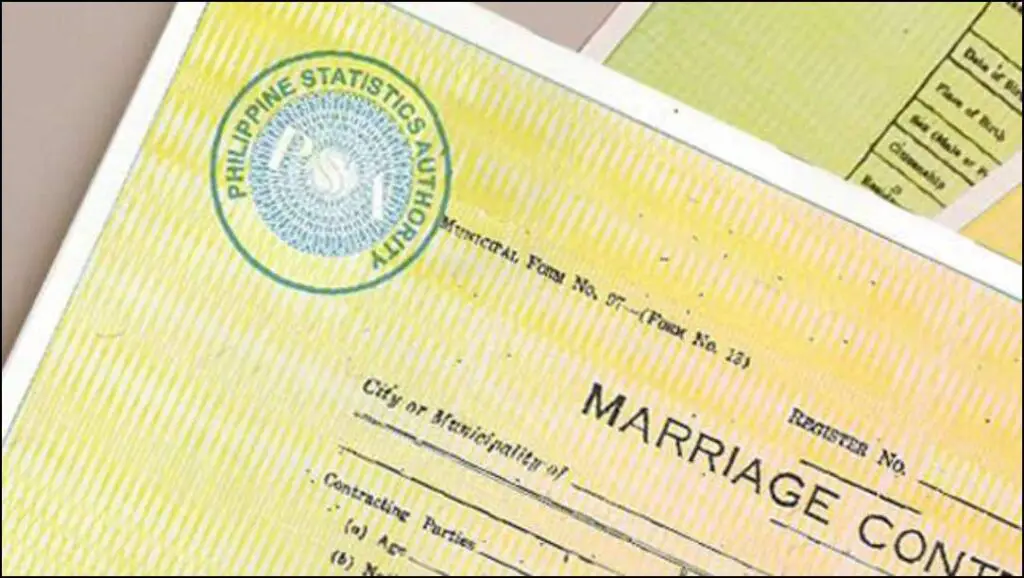 A Public Service Announcement (PSA) Marriage Certificate is a document issued by the Department of Social Welfare and Development, with the approval of the PSA Civil Registry Office, that is used to legalize a marriage.
It is important because it serves as legal proof of an existing marriage and grants both parties certain rights, such as inheritance rights and access to vital records. These documents help keep track of marriages and serve to protect families in case of separation or death.
The PSA Marriage Certificate can also be used as evidence for other legal proceedings such as settlement cases and custody matters, thus providing ease and security to all involved.
Importance of PSA Marriage Certificate
A PSA marriage certificate is an imperative document to have for married couples, as it ensures legal recognition of the union in the Philippines. This is important for any situations concerning the property of either one of the partners, as well as any other instances where marital status may be referred to, such as pension claims and health benefits.
With a valid and legally certified PSA marriage certificate, married couples can rest easy knowing that their rights are protected. Additionally, this document also proves helpful when it comes to adoption proceedings or visa applications that require information on marital status. It provides all the necessary proof needed to initiate any such processes and complete them with ease.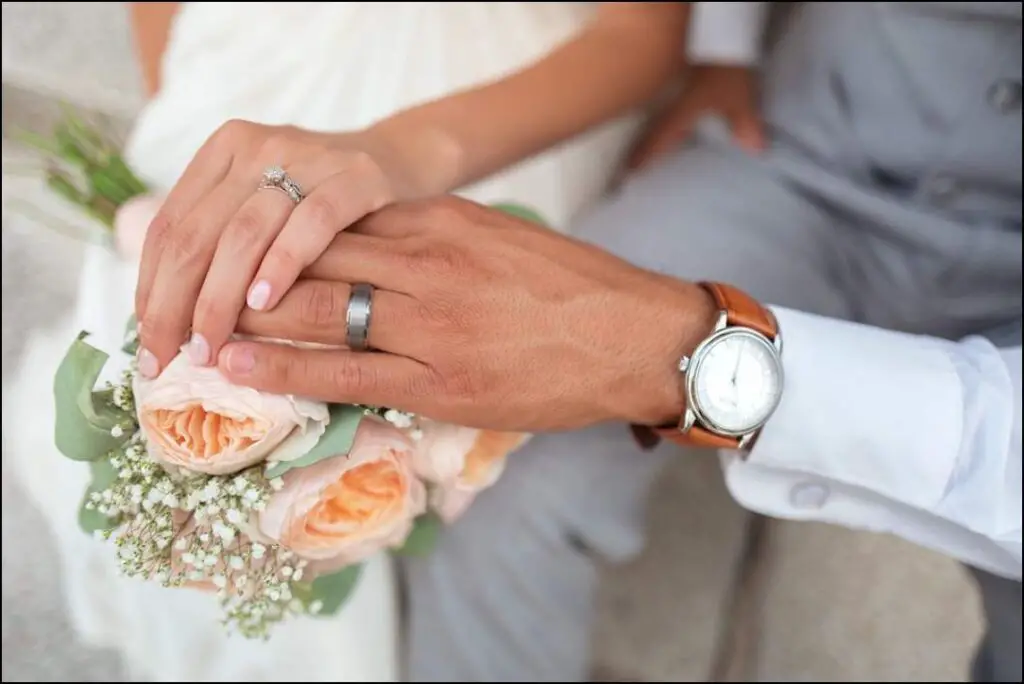 Steps on How to Get PSA Marriage Certificate Online
Getting a PSA marriage certificate is simple. You don't need to go to the PSA office in person, as you can do it entirely online. The whole process should take around 15-20 minutes to complete and there are just a few simple steps:
Step 1: On the PSAHelpline.ph website homepage, select the "Order Now" button located at the right side of the screen. You can also click the header for the "Order Now" button.

Step 2: On the next page, select the  "Marriage" button and check the box to agree with the terms and conditions. Click "Continue" to proceed.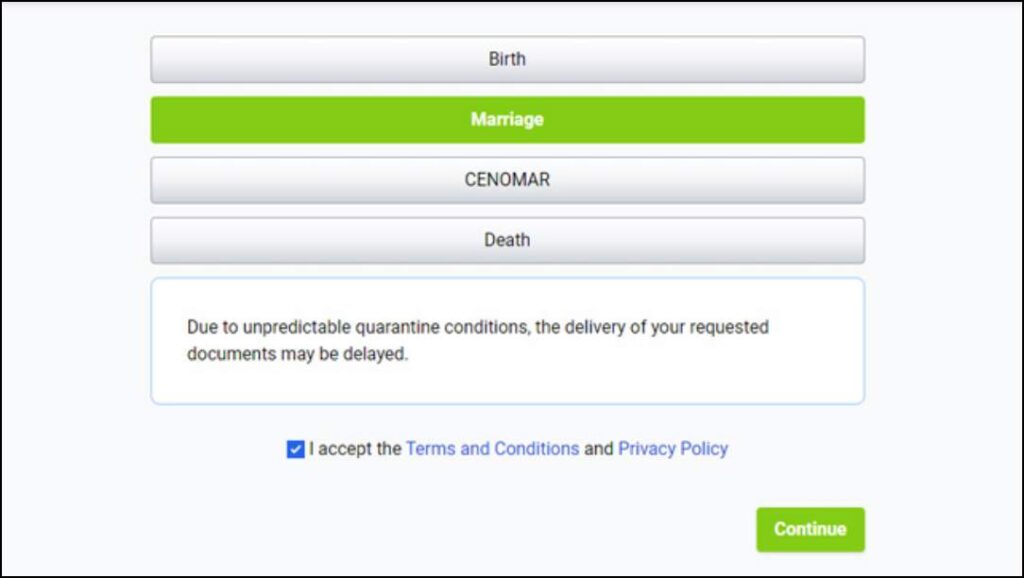 Step 3: On the next page, you can see two options. "My Own Marriage Certificate" (if you are requesting for yourself) and "For Someone Else" (If you are requesting for a family member, a friend, or someone else.). Choose the appropriate option.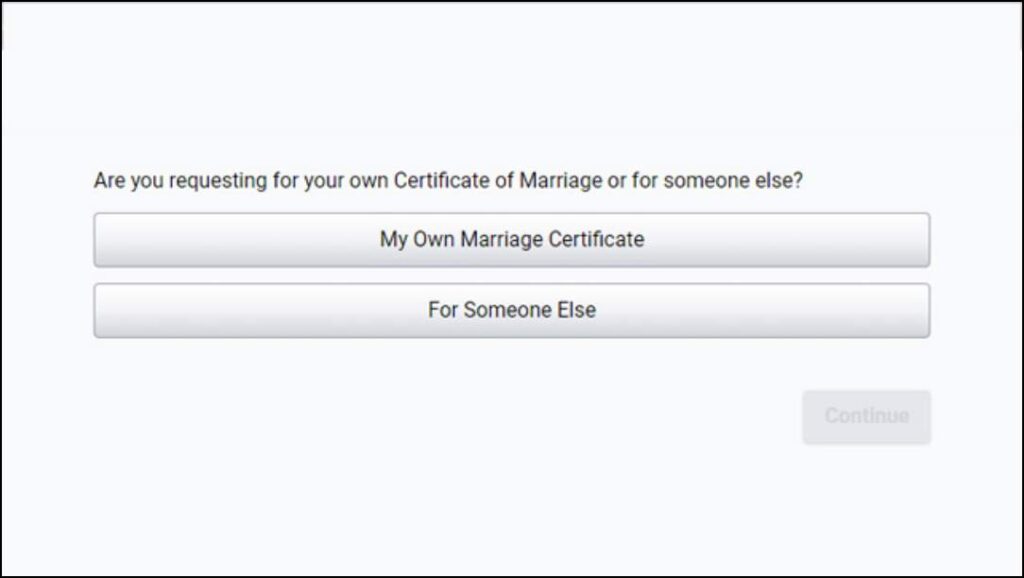 Step 4: A page will appear where you have to enter details about you or the person for whom you are requesting the marriage certificate. Fill in the necessary information and click on "Continue" to proceed.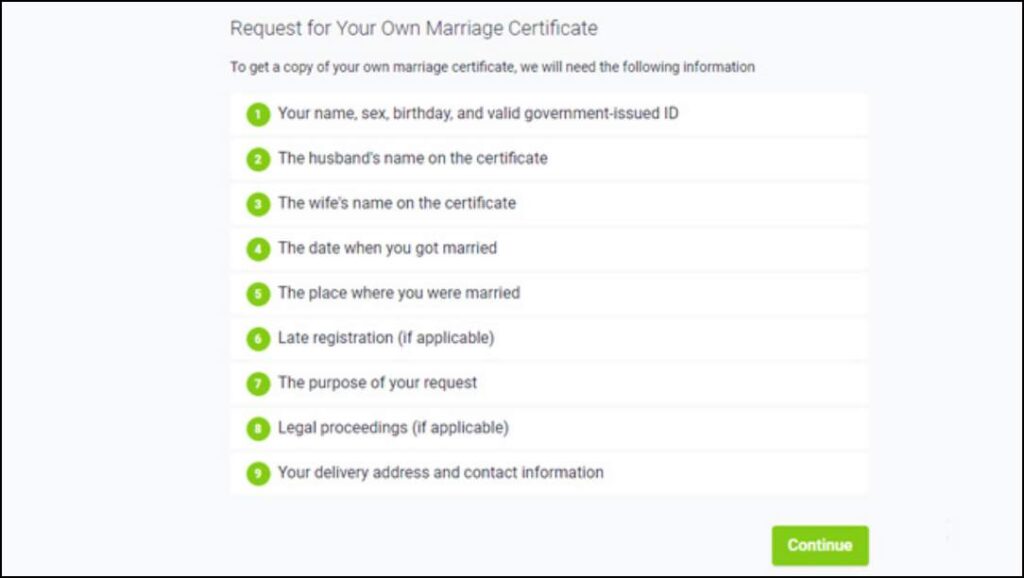 Step 5: A form will appear asking you to provide information such as sex, civil status, gender, complete name, birth date, and the type of government ID you want to use. After you finish filling out the form, click on "Continue" to proceed.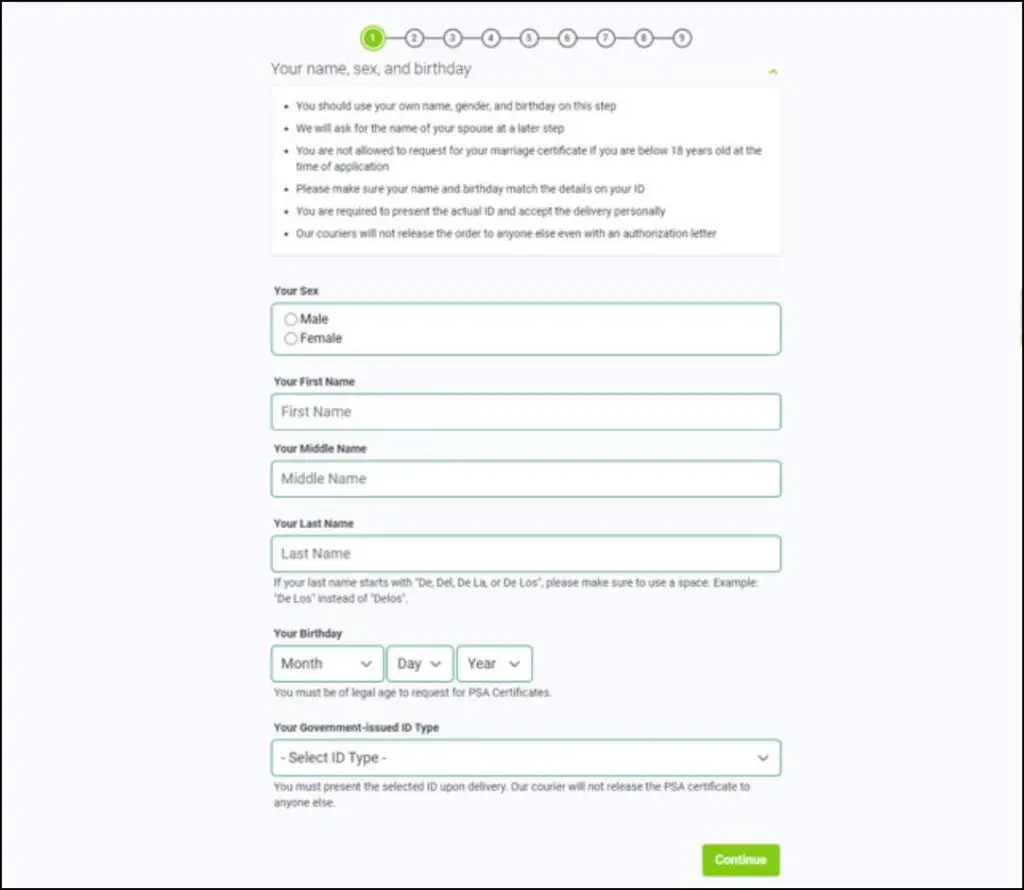 Step 6: On the next page, you will be required to input the details of your spouse such as his or her complete name including the middle name. Once done, please click "Continue" to proceed.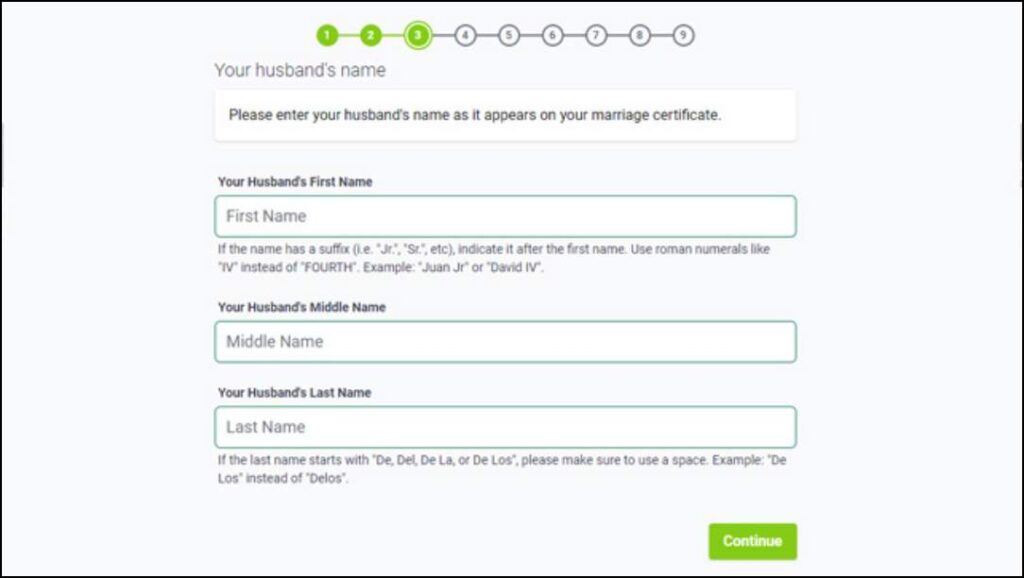 Step 7: A page will show up where you have to input the date of your marriage. After you have done that, click the "Continue" button to proceed.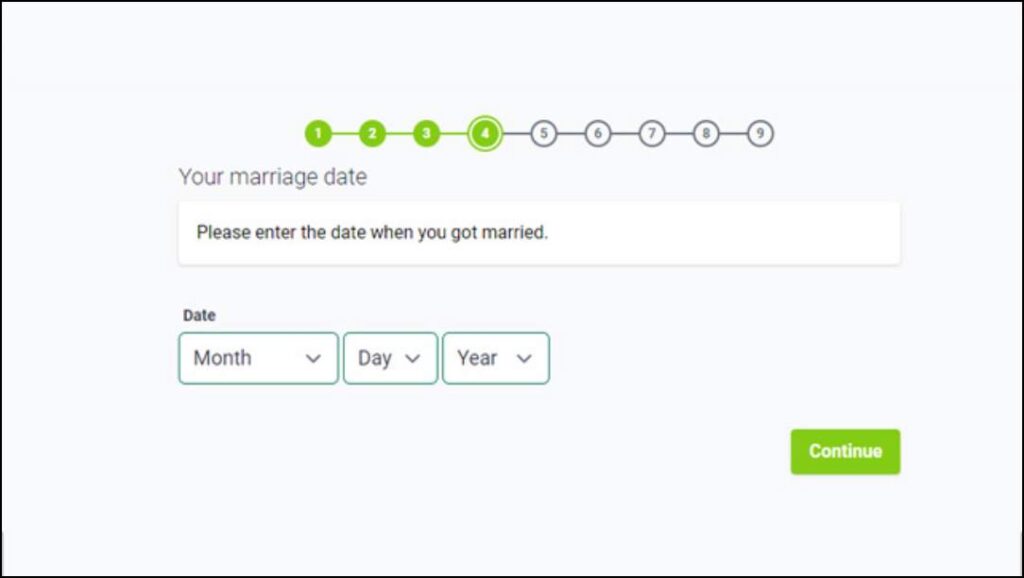 Step 8: Then the next page appears, please make sure to indicate the needed information such as the place of marriage by selecting the country, province and municipality where you got married. After you have done that, click "Continue" to proceed.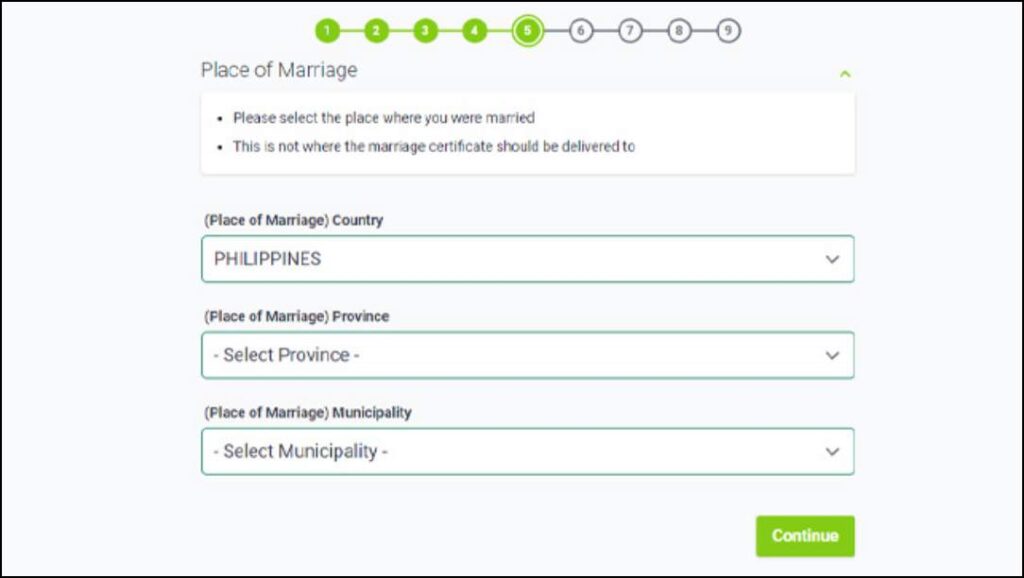 Step 9: On the next page, you will be asked if you registered your marriage late. There are two options available, "Yes, it was registered late" and "No, it was registered on time".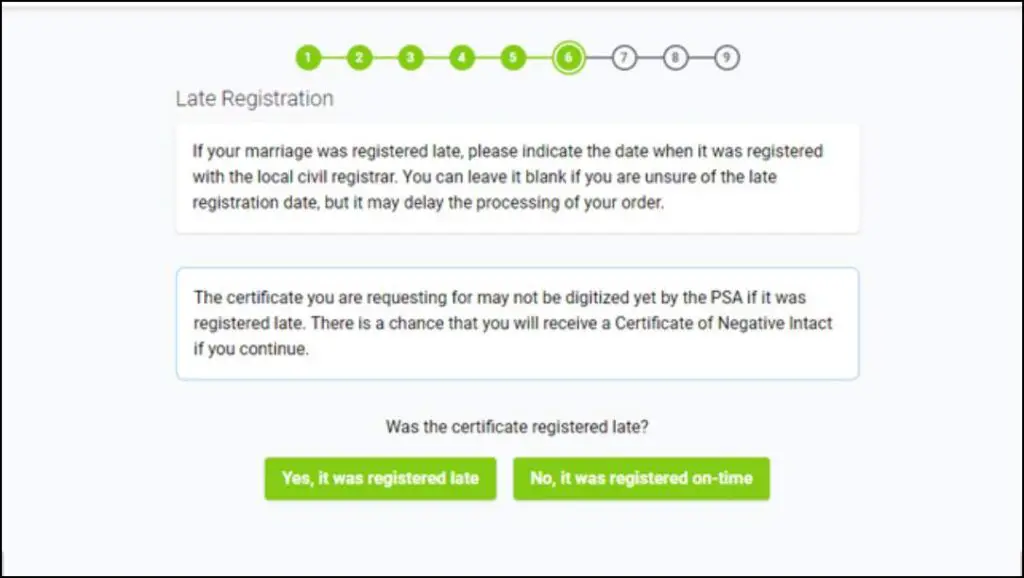 Step 10: Then a page will show that requires you to choose the purpose of your request. Just select the option that you need and click "Continue" to proceed.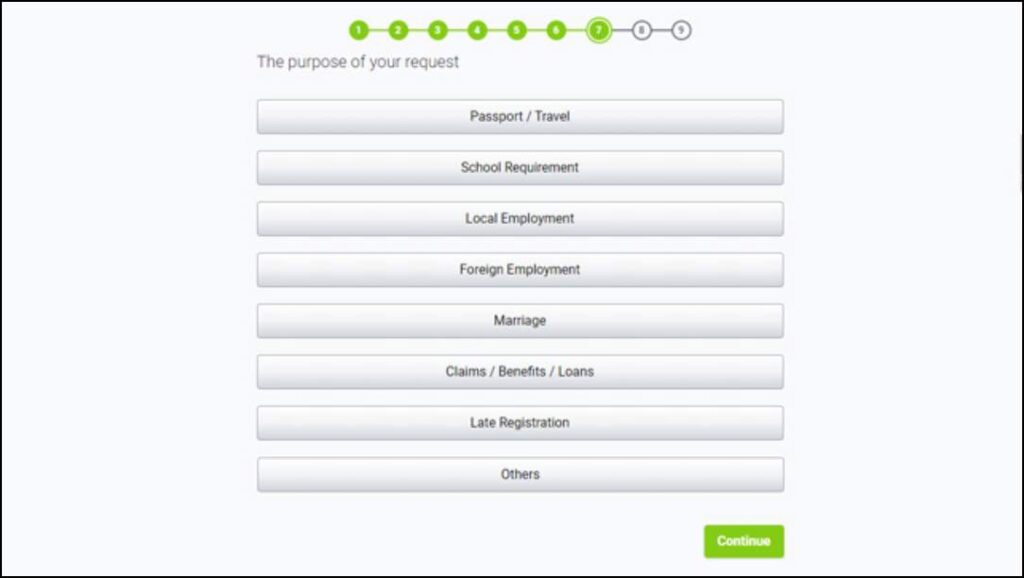 Step 11: On the next page, indicate whether you have undergone any legal proceedings involving the marriage. Once done, click "Continue" to proceed.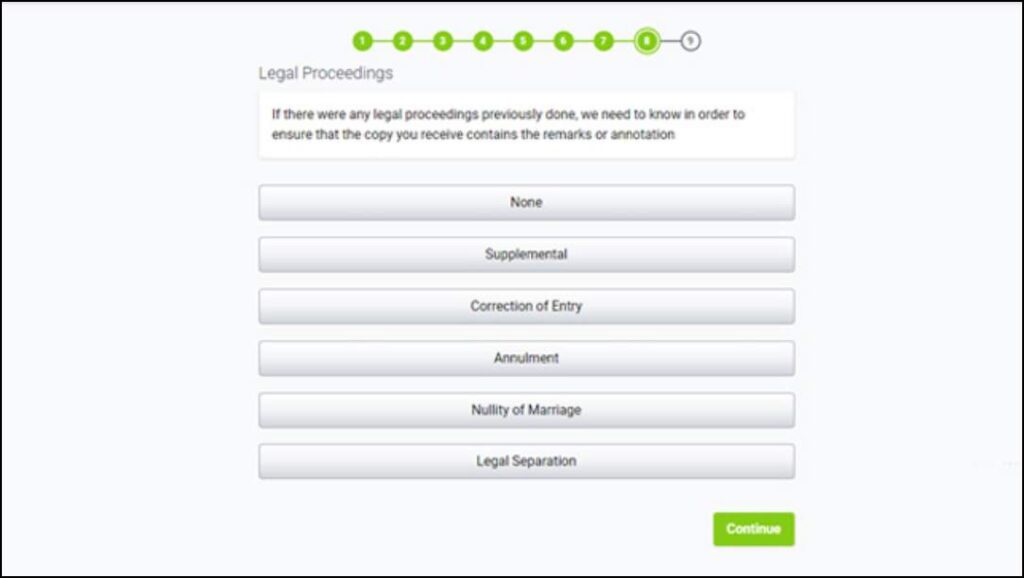 Step 12: Then you will be asked to provide your delivery address, mobile number, and email address. Then click "Continue".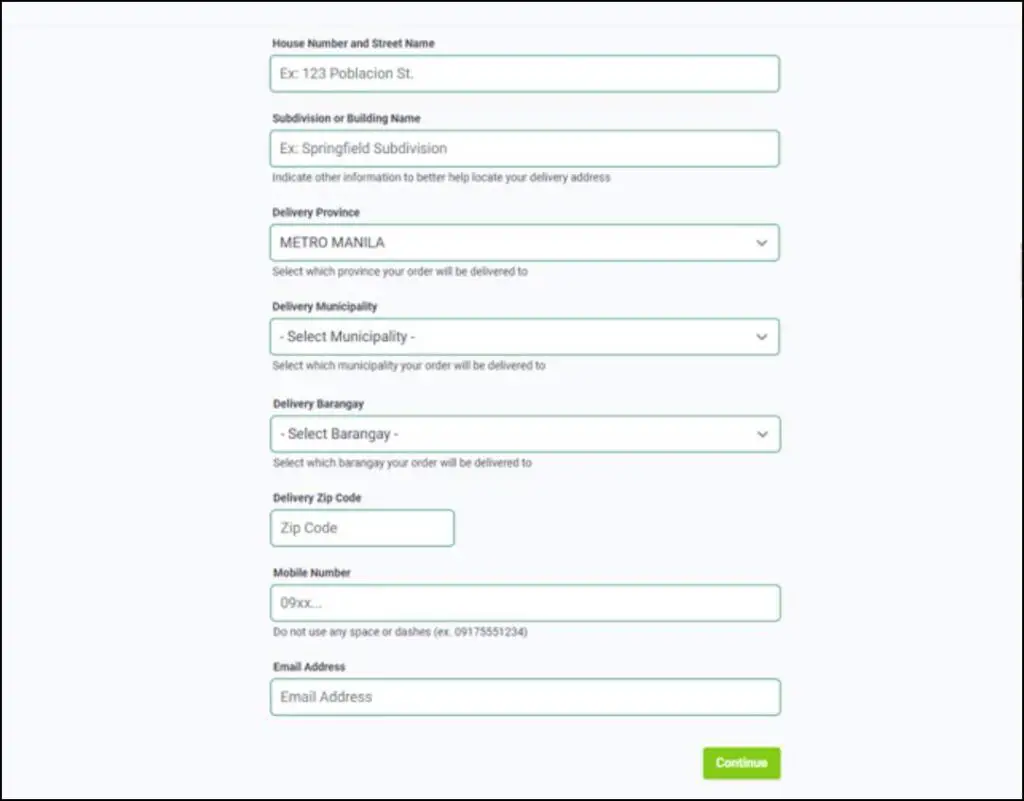 Step 13: Once you have accomplished the PSA Marriage Certificate online application form, you will be issued a Reference Number, which you can use to check the available payment options.
Step 14: If you want to check the status of your request, you can easily do so by clicking the "Check Status" tab in the header and inputting your 10-digit reference number.
Reminders when filling out the PSA online application form:
Be sure to double-check the information you have provided before submitting your form to avoid any discrepancies.
Make sure to keep a copy of your reference number as it will serve as proof that you applied for a PSA marriage certificate online.
Used the address where you can personally receive the certificate, as it cannot be delivered to a third party.
For the marriage certificate, you are not allowed to request a copy if you are below 18 years old.
Once you have followed all the steps mentioned above, you can now get your PSA Marriage Certificate in a few days.
Order Status
If you want to keep track of your request. You can view the status of your application, payment details, and other information relevant to your request. After completing all the steps, you will receive your PSA Marriage Certificate.
Your order is waiting for payment
This means that your order has been successfully accepted by the system, and it will be processed as soon as your payment posts.
Your order is already paid
Thank you. They are processing your order currently.
Your order was already released at the PSA
Your order will be dispatched to the courier and you will be notified as soon as it is on its way.
Your order is out for delivery
Your PSA certificate(s) are now dispatched to the couriers and will be delivered to your address. Please prepare your ID(s) as the courier will request to see this before releasing your order to you.
This means that your order has been delivered to your address and was received successfully.
Delivery Reminders
1. In the event that you have opted for courier delivery, please allow 3 to 4 working days of processing time if Metro Manila and 3 to 8 working days if Outside Metro Manila.
2. Please double-check that the address provided is correct, and make sure that someone is available to receive it during office hours (Monday to Friday) in case of mail or courier delivery.
3. Please present a Valid ID upon receiving the PSA Marriage Certificate, for security purposes.
4. Make sure to receive the certificate personally, the courier will not release the certificate if you are not there and even an authorization letter is not enough acceptable. If you are not available on the delivery date, please make delivery arrangements by calling (02) 8737-1111, Monday through Saturday (excluding holidays), from 8:00 am to 5:00 pm.
5. For unsuccessful delivery attempts, you may call (02) 8737-1111, Monday through Saturday (excluding holidays), from 8:00 a.m. to 5:00 p.m. You may also reach them via email at help@psahelpline.ph or chat on their Facebook page at PSAHelpline.ph.
6. All undelivered documents shall be returned to the PSA after two attempts and 30 calendar days, and payments for the documents shall be forfeited. You can place a new order by visiting PSAHelpline.ph.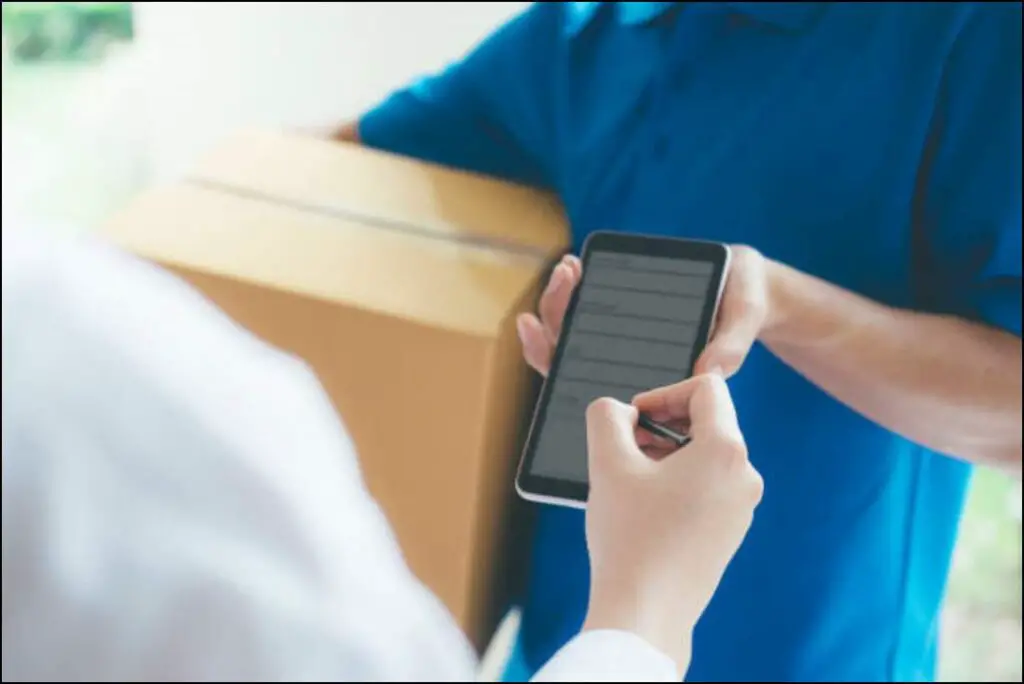 List of Payment Options
You can pay for your PSA Marriage Certificate order online with major credit cards, debit cards, digital wallets, and even bayad center. It is important to note that all payments made online are processed securely and encrypted. Once your payment has been completed, the PSA will issue a copy of the PSA Marriage Certificate by either courier delivery to be delivered at your doorstep or to be pick-up at any PSA Center nationwide.
Visa
GCash
PayMaya
7-Eleven
Bayad
Palawan Express
BancNet
Metrobank
BPI
BDO
Dragonpay

Frequently Asked Questions
1. How much does it cost to get a PSA marriage certificate online?
A: The payment fee for one copy of a PSA marriage certificate is Php365.00.
2. Who can request a PSA Certificate of Marriage?
A: Any person who was married in the Philippines can request a copy of the PSA Certificate of Marriage. This includes Filipino citizens their duly authorized representative, their parents or direct descendants, or a court.
3, How soon can newlyweds apply for a Certificate of Marriage?
A: It is recommended that the application for the marriage certificate be made after the posting period. If the marriage took place within Metro Manila, the posting period usually takes one to two months; outside Metro Manila, it may take two to three months. You may also secure a certified copy of a marriage certificate at the city or municipal Civil Registry Department if a physical copy of the PSA (Philippine Statistics Authority) marriage certificate is still unavailable.
4. Can I have my Certificate of Marriage delivered outside the Philippines?
A: Currently, PSAHelpline.ph's courier partnerships are limited to local deliveries; however, they are working on expanding their reach overseas.
5. My name/spouse's name on the Certificate of Marriage is misspelled. What should I do?
A: If a mistake appears on the Certificate of Marriage, such as a misspelling, you may apply for a petition for correction of entries at the Local Civil Registry Office (LCRO) where you registered your marriage certificate. Note that the City/Municipal Civil Registrar or District/Circuit Registrar will charge a filing fee for the petition.
Summary
The possibility of getting a valid marriage certificate quickly and conveniently is an excellent step towards the goal of achieving a successful marriage. With the advancement of technology, getting PSA Marriage Certificate Online is now easier than ever. The user only needs to fill out a few pieces of information on the website and submit it for processing to obtain their certificate in fast turnaround time. Not only does this provide significant convenience, but also helps eliminate unnecessary paperwork since no hardcopy documents need to be delivered or signed. It eliminates much of the paperwork associated with securing such a document. This makes it simpler and more efficient, saving time and money in the long run.
Some online providers offer 24-hour customer service support and a secure database to store confidential documents. Thus, you can be sure that your private information is safe while avoiding mistakes normally associated with manual filing as well as lengthy processing times. Furthermore, going online can provide access to additional services such as legal advice or translation services. Whatever your needs may be, you can get a marriage certificate quickly and conveniently with an online process.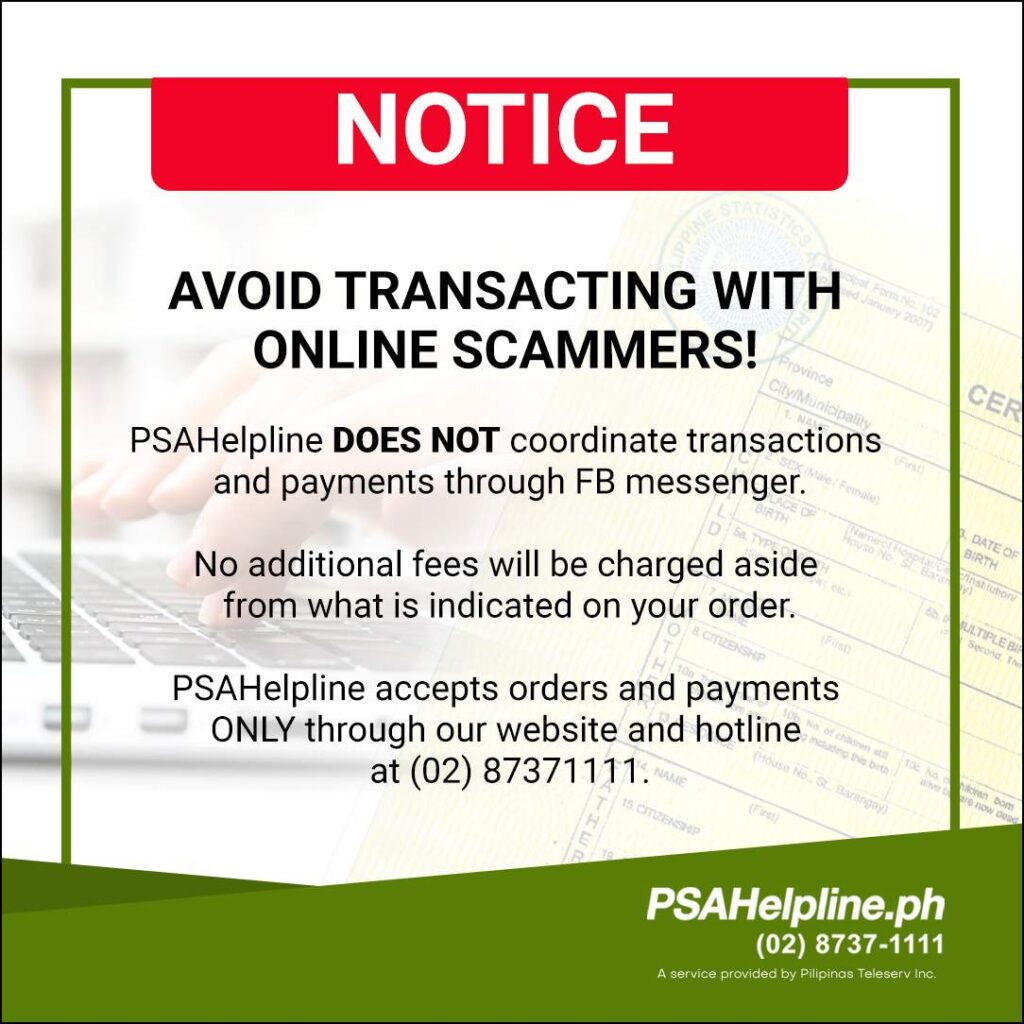 Contact Information
Phone: (02) 8737-1111
Email: help@psahelpline.ph
Website: http://www.psahelpline.ph/
Facebook Page: https://web.facebook.com/PSAHelpline.ph?_rdc=1&_rdr