Cebu, the Queen City of the South, is known for its pristine beaches, captivating waterfalls, and lush mountains. For tourists who are fond of hiking or simply appreciating nature's beauty, Cebu's mountain ranges offer breathtaking views that are worth the climb. Some of the most popular mountains in Cebu with stunning vistas are the Osmeña Peak, Mount Manunggal and many more.
These mountains provide a panoramic view of the entire island and the neighbouring islands as well. The verdant hills of Cebu are not only a picturesque sight but also a peaceful respite from bustling city life. Whether you seek adventure or solace, the mountains in Cebu are a must-visit destination for any tourists.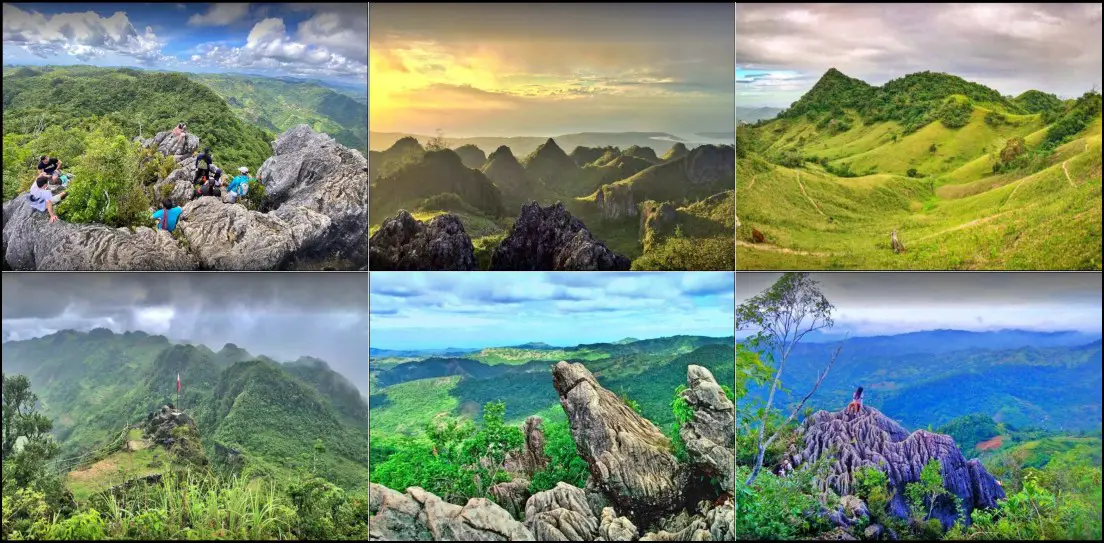 Exploring Cebu's Mountains: Why It's a Must-Visit Destination
If you're someone who loves nature and adventure, then Cebu's mountains must be on your travel bucket list. The province is known not only for its beaches but also for its mountain. Home to several stunning waterfalls, panoramic views, and thrilling trails, Cebu's mountains offer a different kind of atmosphere, one of tranquility and breathtaking beauty. If you're still not convinced why you should visit Cebu's mountains, keep reading to find out.
1. Stunning Hiking Trails
Exploring Cebu's mountains through hiking is a great idea. The journey to the mountain is both appealing and fulfilling. The Uphill Challenge trail in Cebu City is a well-known spot for mountain biking and a wonderful destination for hikers too.
2. Unparalleled Views
If you want to get a bird's-eye view of Cebu, then a visit to the province's mountains is a must.
The island's mountain range, which covers almost the entire center of the island, offers unparalleled views of lush forests, sprawling farmlands, and majestic peaks. The mountains in Cebu offer a variety of unique experiences – from breathtaking hikes to hidden waterfalls and serene mountain lakes – making it a favorite destination among nature enthusiasts. With stunning vistas at every turn, be sure to bring your camera and capture the natural beauty of these mountains.
3. Rich in Culture and History
Cebu's mountains also have significant historical and cultural significance. For instance, Mount Manunggal is known as the site of the plane crash that killed former President Ramon Magsaysay in 1957. The mountain also has a memorial dedicated to the victims of the crash. The region is also rich in culture, with some of the communities maintaining their traditional ways of life.
Must-Visit Mountains in Cebu with Breathtaking Views
Here are the 6 must-visit mountains in Cebu that offer stunning views:
1. Mount Mauyog
Mount Mauyog, standing at a height of 1,027 meters above the sea level, is a highly sought-after location for hikers in Balamban. Challenging hikers with its steep ascent. Once you reach the top, however, you will be rewarded with unparalleled views of Cebu's southern coastline. The mountain is located in Balamban, and the hike can take anywhere. This hike is not for the faint of heart, so be sure to come prepared with enough water and snacks.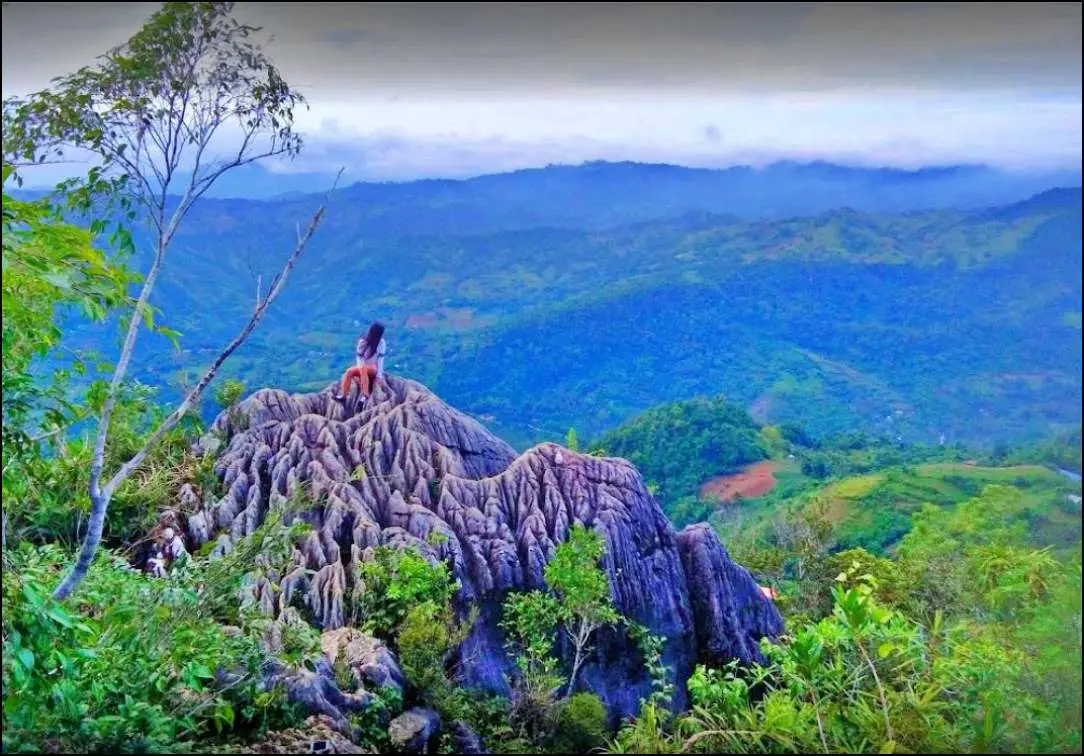 2. Mount Manunggal
Mount Manunggal is not just a mountain, but a historical landmark, as this is where the first Philippine President, Ramon Magsaysay, perished in a plane crash. Today, the site is a national park where you can enjoy hiking trails and a view deck that offers a breathtaking view of the surrounding hills and the city. Mount Manunggal, located in Barangay Magsaysay Balamban in Cebu province, rises 982 meters above sea level and is the third-highest peak on the island of Cebu after Osmeña Peak and Lugsangan Peak.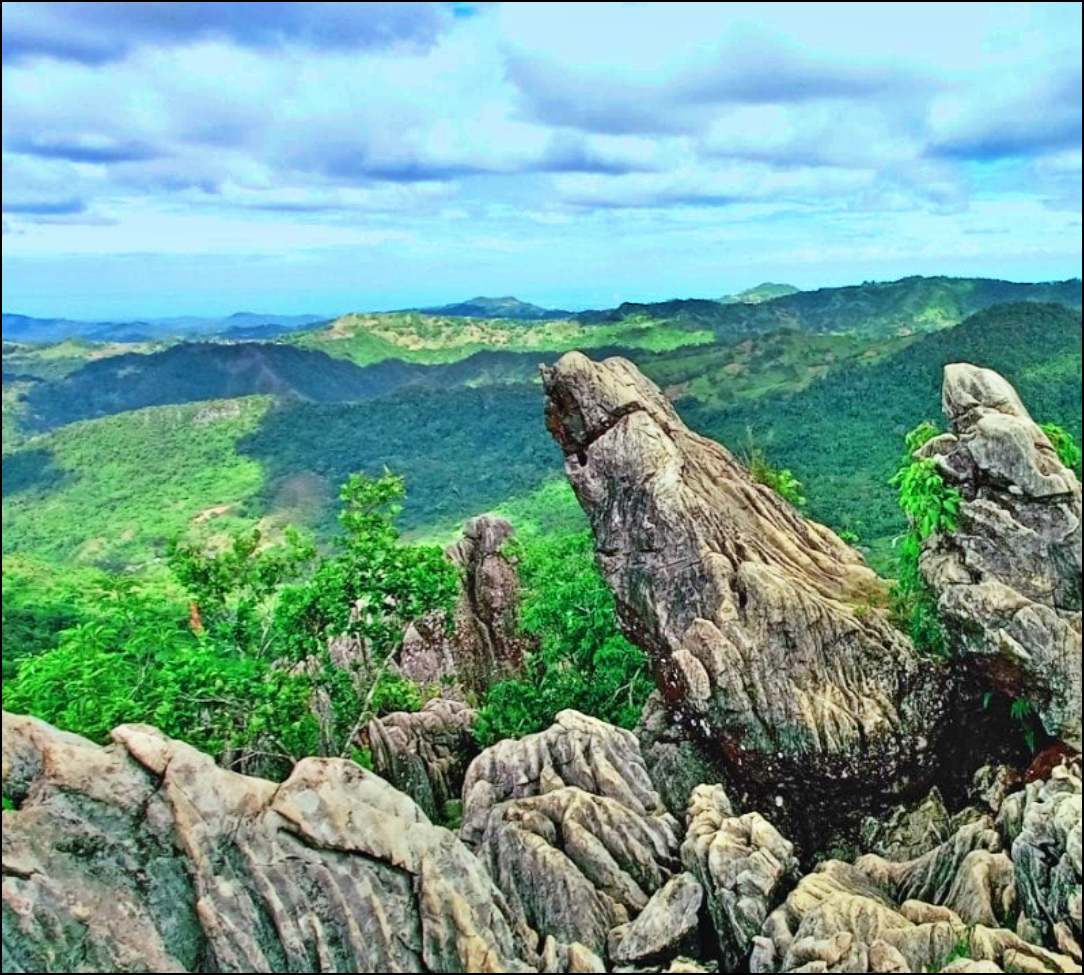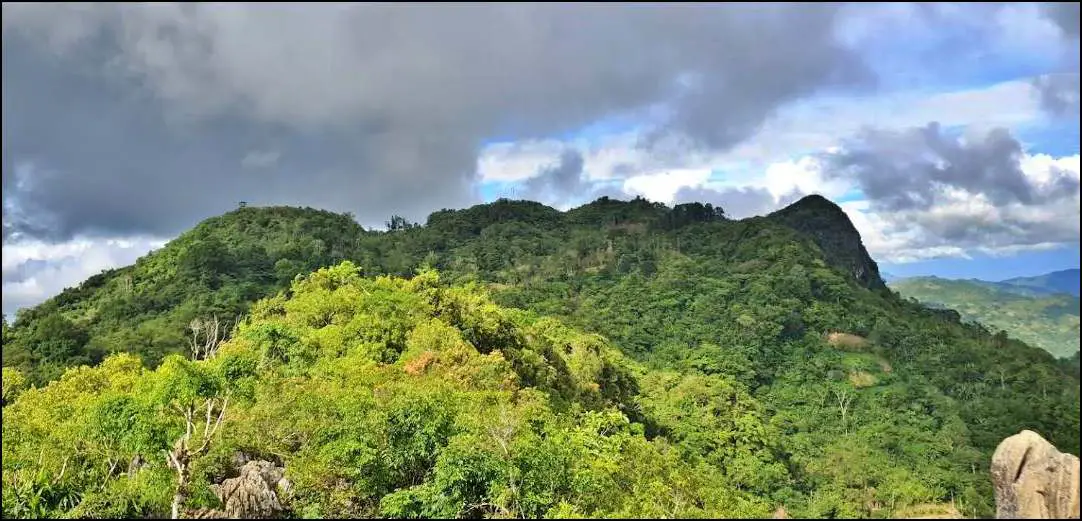 3. Kandungaw Peak
Kandungaw Peak is a limestone mountain with jagged edges that offer an incredible view of its surroundings. This mountain is located in Badian and is a relatively new hiking destination, but with its unique features, it is steadily gaining popularity. The peak offers a panoramic view of the Tañon Strait and the neighboring island of Negros. Kandungaw Peak stands at 942 meters or 3,091 feet above sea level. It has a prominence of 53 meters or 174 feet.
4. Mount Naupa
If you're looking for a mountain destination that is perfect for a day hike, Mount Naupa is a great option. It stands at 584 meters above sea level and has an easy to moderate trail. Once you reach the summit, you'll be treated to a breathtaking view of the city and the neighboring mountains. The exact location is in the City of Naga, Southern Cebu, which is approximately 1.5-2 hours away from Cebu City.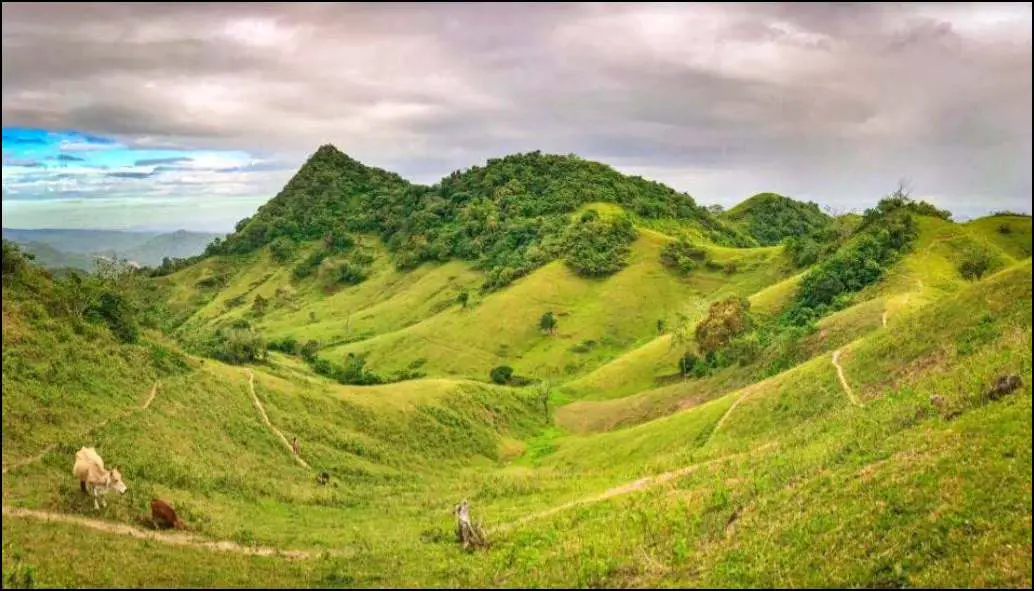 5. Osmeña Peak
Osmeña Peak is the highest peak in Cebu, standing at 1,013 meters above sea level. Located in Dalaguete, the peak is known for its rolling hills, verdant grasslands, and towering cliffs. The hike from the starting point to the summit of Osmeña Peak takes approximately 20 to 25 minutes and is relatively easy, making it a popular day trek destination. The peak offers a panoramic view of the coastline, Badian Island, and other nearby peaks, making it a destination that you should not miss.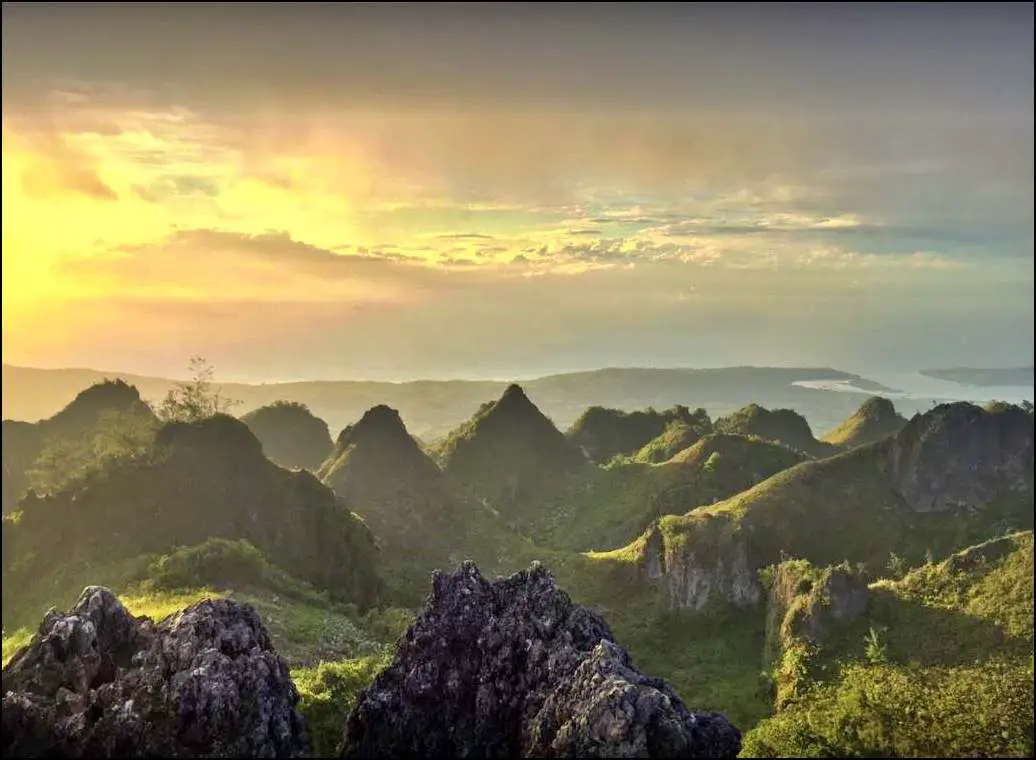 6. Mount Kapayas
Lantawan, which is also known locally as Kapayas, is the second tallest peak on the island of Cebu and is located in Catmon, Northern Cebu.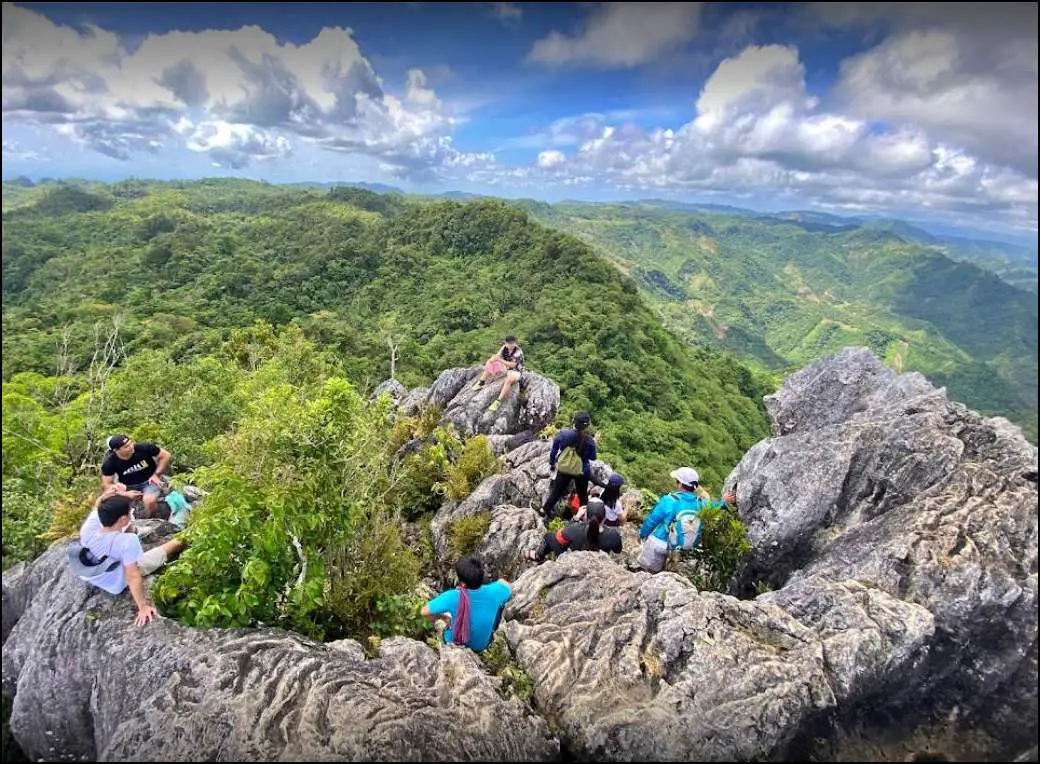 The mountains in Cebu offer a unique and rewarding adventure for those who are up for the challenge. So grab your hiking gear, pack your bags, and prepare yourself for an adventure you won't soon forget.
Benefits of Mountain Climbing
Mountain climbing is a great way to challenge yourself and test your limits. It also comes with a host of physical and mental benefits, such as:
1. Improved cardiovascular health.
2. Strengthened muscles and improved endurance.
3. Increased flexibility, as the body has to adapt to different surfaces and terrain while climbing.
4. Improved balance, coordination and agility due to navigating tricky routes and obstacles when hiking in mountainous terrain.
5. Better mental clarity and focus, thanks to the endorphin rush that comes with challenging yourself.
6. Reduced stress and anxiety, as you get to enjoy the beauty of nature while achieving something rewarding.
7. Improved self-confidence, as conquering a mountain is no small feat!
Tips on Mountain Climbing in Cebu
1. Make sure to bring all the necessary supplies when climbing a mountain, such as enough food and water, layers of warm clothing, a first-aid kit, a map or guidebook and appropriate footwear.
2. Start your journey early in the morning so you can complete it before dark.
3. Wear shoes with good grip and support to avoid slipping wet or slippery surfaces.
4. Be aware of your surroundings and keep an eye out for any potential hazards, such as loose rocks or sudden changes in the terrain.
5. Stick to the marked trails and don't wander off them, as this could put you at risk of getting lost or injured.
6. Don't forget to take breaks and enjoy the scenery – it's one of the best parts of climbing a mountain!
7. Always obey safety rules and regulations when climbing a mountain in Cebu, such as keeping your distance from wild animals or not leaving any trash behind.
With these tips, you'll be sure to have a safe and enjoyable mountain-climbing experience in Cebu. Get ready for the adventure of a lifetime.
VIDEO: Climbed the Highest Mountain in Cebu
Please watch this video climbing the highest mountain in Cebu, Osmeña Peak. The climb takes you up steep terrain and rewards you with a breathtaking view at the top!
Frequently Asked Questions
1. Is it safe to hike these mountains?
A: Yes, these mountains are generally safe to hike. However, it is recommended to take necessary precautions such as wearing comfortable shoes and bringing enough water. It is also advised to check the weather conditions before embarking on your journey and consult with local experts beforehand.
2. What facilities are available at the mountains?
A: Each mountain may have different facilities and amenities, such as parking areas, restrooms, restaurants and other recreational activities. It is recommended to check the individual mountain pages for further information.
3. Are there any tour operators that guide hikes in these mountains?
A: Yes, there are a few local tour operators that offer guided tours and packages for hiking at the mountains. They are experienced and knowledgeable in the trails, wildlife and cultural attractions at each mountain.
4. What is the best time to visit these mountains?
A: The best time to visit the mountains usually depends on weather conditions as well as individual preferences. Generally, springtime offers cooler temperatures for more comfortable hikes while summer provides a great opportunity for outdoor activities and sightseeing.
5. What are the fees for visiting these mountains?
A: The fees vary depending on the individual mountain, but they typically include entrance and parking fees as well as other additional services such as guided tours or recreational activities. It is recommended to check with local operators for further information.
Summary
Cebu, a beautiful island in the Philippines, boasts of its majestic mountain ranges that offer breathtaking views that will surely leave visitors in awe. If you are looking for a perfect spot to unwind, escape the busy city vibe, or just explore nature, then the mountains in Cebu are a must-visit for you.
Whether you're an adventure-seeker or simply a nature lover, the mountains in Cebu are definitely worth the trip. Come and witness the captivating beauty of nature at its finest.