Tea lovers rejoice! SM City Cebu now has a plethora of milk tea shops to choose from. Whether you're looking for a classic bubble tea or something new and exciting, there's a drink for you. To help you narrow down your choices, we've compiled a list of our favorites.
SM City Cebu is a great place to get your milk tea fix, boasting an impressive array of shops located inside the mall. The sheer variety of these stores means that whatever type of milk tea you have a craving for, you're likely to find it here.
From classic flavors like taro and Thai Milk Tea to unique ones like Coconut Oreo and Matcha Cheese, you can't go wrong with whatever you choose. Of course, you can customize the sweetness level and ice level for your drinks to satisfy even picky palates.
SM City Cebu stands out not only for its wide selection of quality milk tea but also as a great spot to meet friends or take a break from shopping and sightseeing.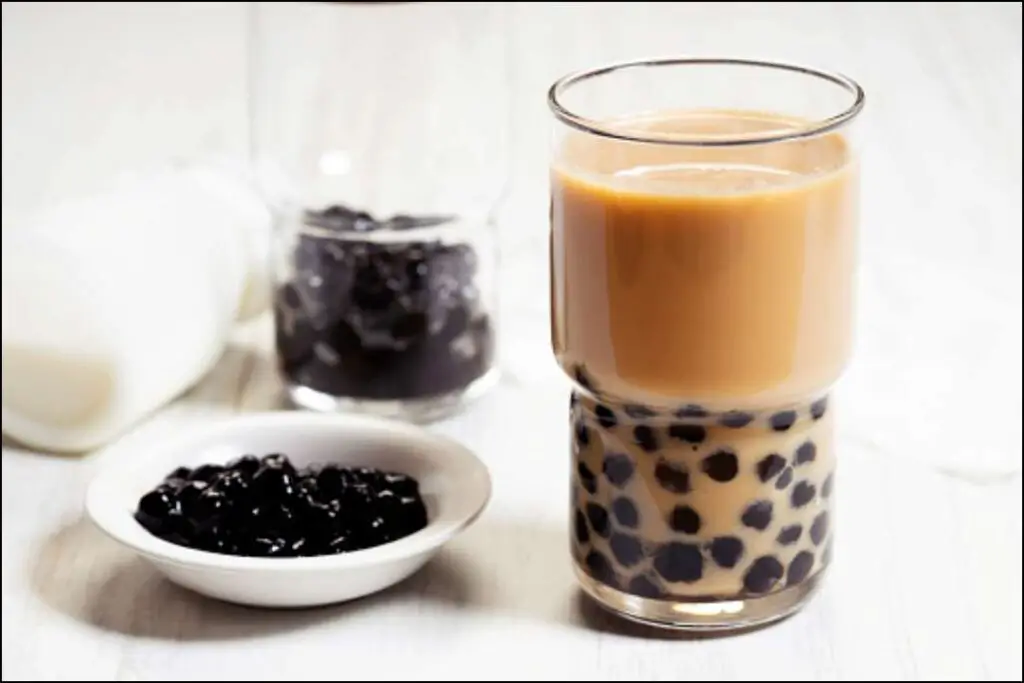 Cebuano as Milk Tea Lover
Cebuano culture has been one of the most influential in the Philippines. It's no surprise that its people have embraced the favored pastime of milk tea drinking with vigor. Cebuanos are well-known for their love for all things related to food and drinks.
From inventive local dishes to indulgent treats, they take inspiration from both home and abroad to create something uniquely their own.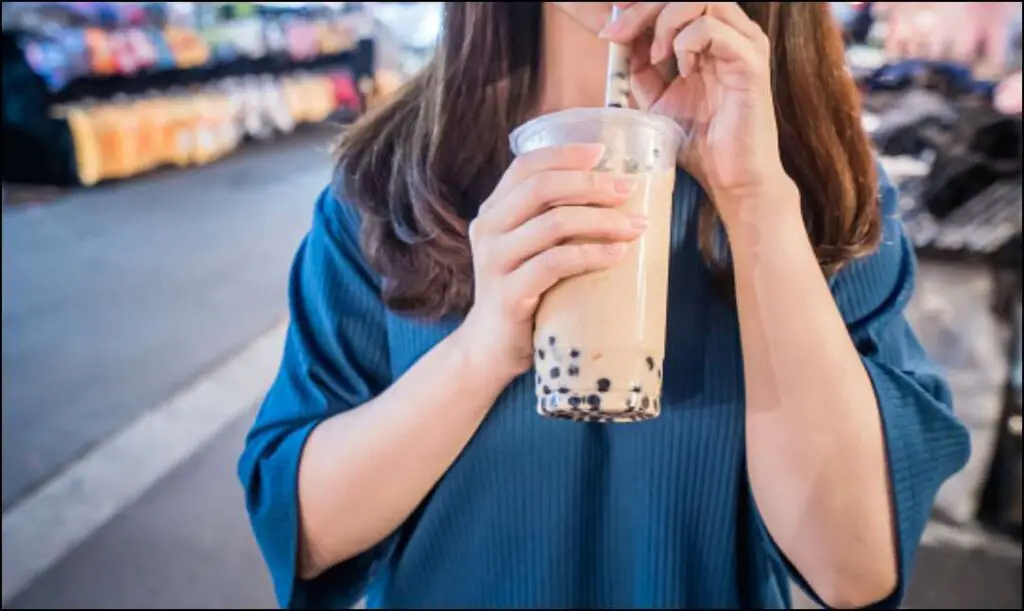 This appreciation of traditional flavors combined with modern influences makes the perfect recipe for a delicious cup of milk tea that's enjoyed not only here but throughout the world. Cebuano culture is truly sweet and worth sipping on!
List of Milk Tea Shops in SM City Cebu
In this blog, we have compiled a list of our favorite milk tea shops in SM City Cebu to help you make the best choice for your next cuppa. Whether you're looking for a classic bubble tea or something new and exciting, there's something for everyone!
1.BUBBLE TEA STATION
Bubble Tea Station is a popular bubble tea shop that has become known for its delicious and unique flavors of drinks. It offers a wide selection of bubble teas, from fruity flavor combinations to classic milky options. Bubble Tea Station takes pride in using quality ingredients to make each drink, ensuring customers get the best-tasting beverage. Customers at Bubble Tea Station can customize their drinks by choosing different flavors, add-ons, and sweetness levels. This allows them to create an individualized cup of bubble tea that perfectly suits their preferences.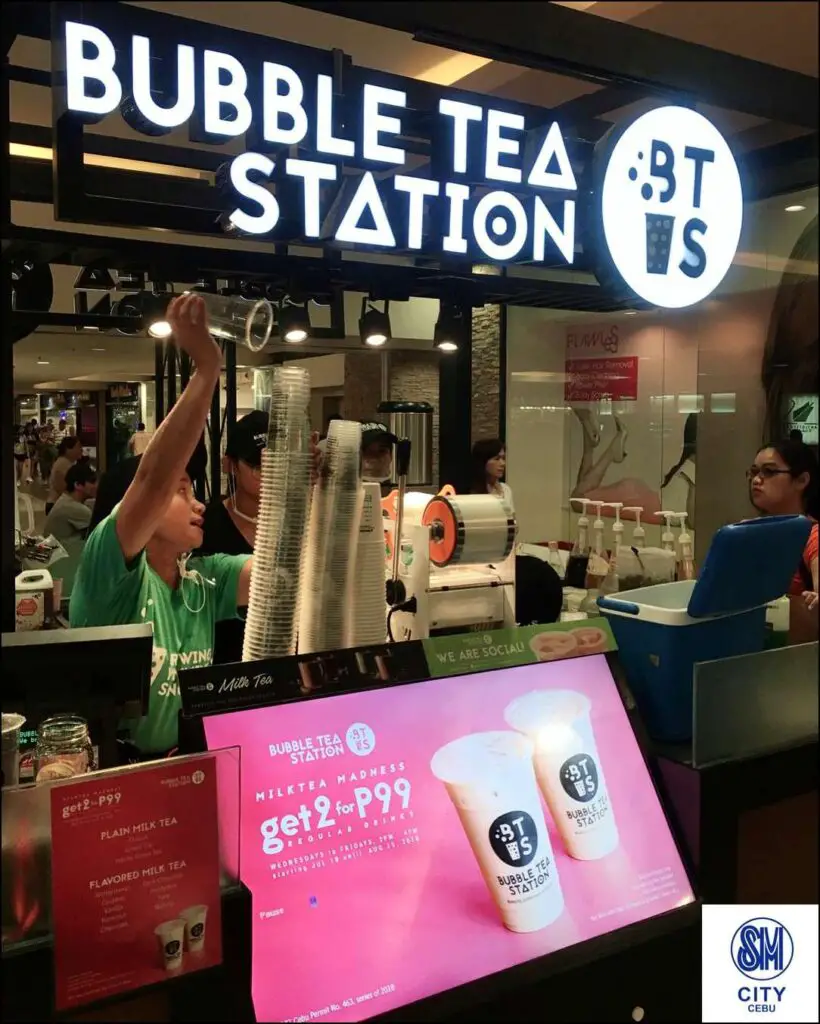 Address: SM, 2F Northwing, Cebu City, Cebu
Phone: 0942 474 6392
Mall Hours: 10 AM – 9 PM
2. Gong cha
Gong cha is a Taiwanese-based bubble tea brand that offers a variety of delicious drinks, made from freshly brewed tea and quality ingredients. The brand prides itself on its signature milk foam topping, which gives each drink a creamy finish. With over 1,500 stores worldwide in countries such as Macau, South Korea, New Zealand, and the United States, Gong cha is a popular bubble tea chain. The menu at Gong Cha features an extensive selection of teas, coffees, and smoothies. From traditional favorites like oolong and green tea to more unique options like taro and mango slushies, there's something for everyone at Gong Cha.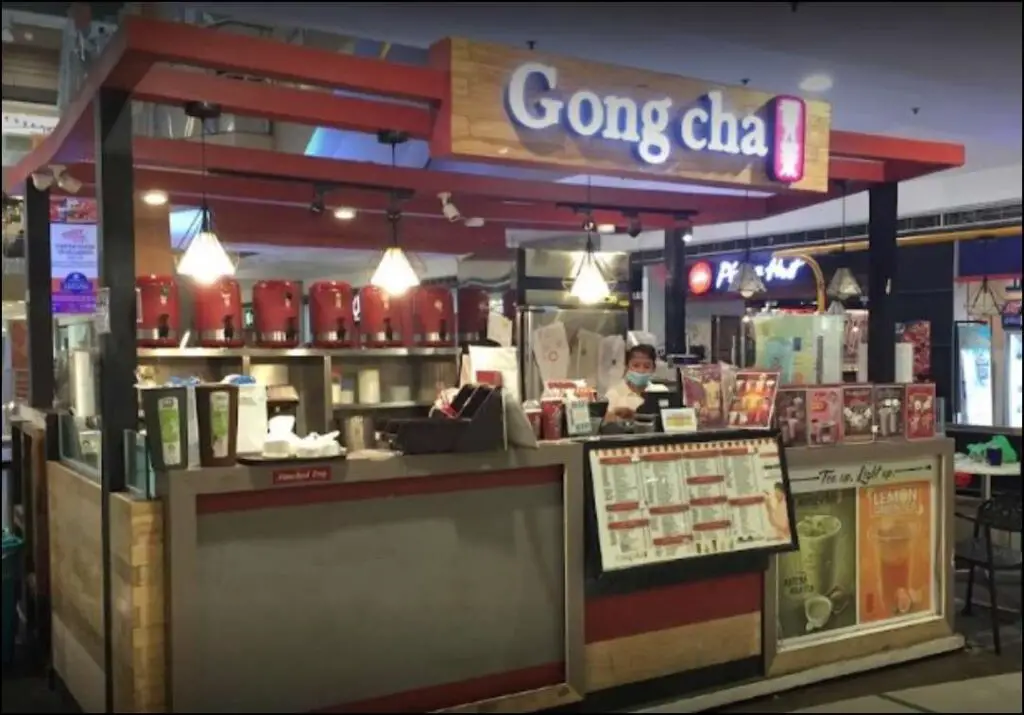 Address: SM City Cebu, Juan Luna Ave Cor Cabahug And Kaoshiung St, Cebu City, 6000 Cebu
Mall Hours: 10 AM – 9 PM
3. Hebrews Shebrews
Hebrews Shebrews is a unique and exciting place to get your favorite milk tea drinks. They offer a wide variety of flavors, all made with premium ingredients. All their drinks are freshly made to order; they never use pre-made or concentrated mixes. Their shop is committed to providing the best-tasting milk tea experience for each and every customer. Whether you are looking for a quick snack or a refreshing drink, stop by Hebrew Shebrews Milk Tea Shop and sample their delicious drinks!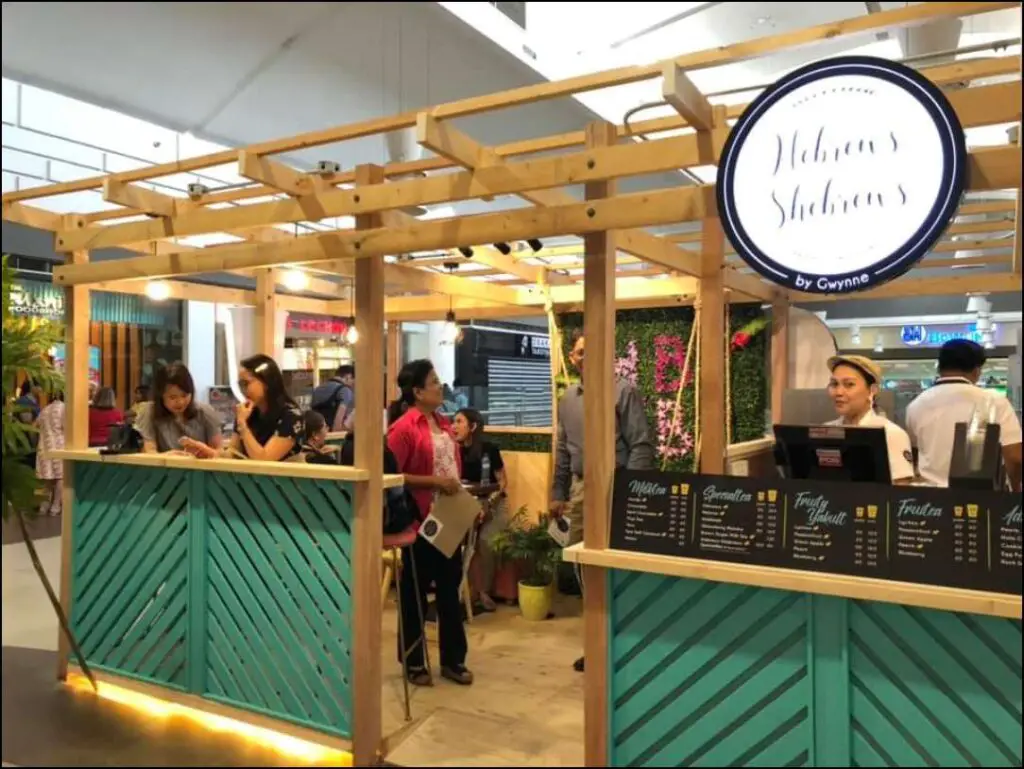 Address: 3rd Floor SM City Cebu Across Bowling Complex, Cebu City
Mall Hours: 10 AM – 9 PM
4. Island Tea Co.
Island Tea Co. is a family-run company that takes pride in delivering quality tea and beverages to customers around the world. Their teas are sourced from various parts of the globe, ensuring that each cup you enjoy is full of flavor and character. They strive to serve only the freshest ingredients and the most delicious teas for their customers. Their wide selection of teas and beverages offers something for everyone, from classic black tea to flavored green teas and herbal infusions.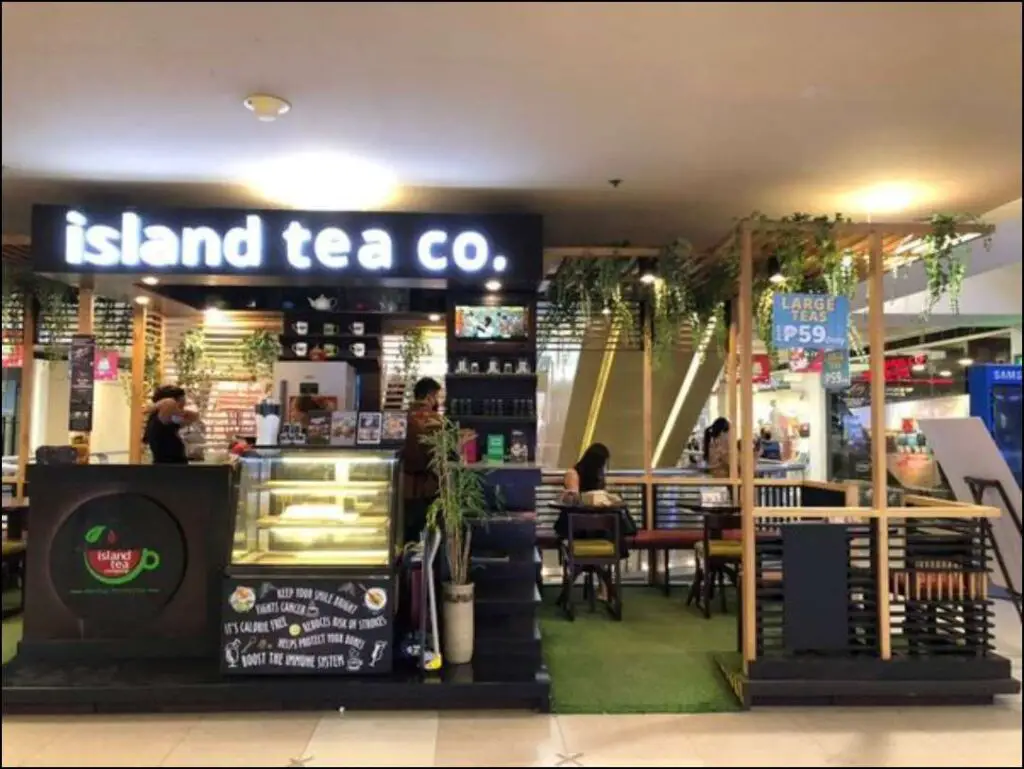 Address: 2nd Floor SM City, Cebu
Phone: (032) 236 9513
Mall Hours: 10 AM – 9 PM
5. Tiger Sugar
Tiger Sugar is an international bubble tea chain that has made its mark on the world of bubble tea. Originating in Taiwan, Tiger Sugar quickly became a global phenomenon with its signature brown sugar boba and creamy milk foam. The unique taste of their drinks comes from the freshly brewed black tea combined with caramelized brown sugar syrup. With this distinct flavor profile, Tiger Sugar has become one of the most popular bubble tea brands in the world.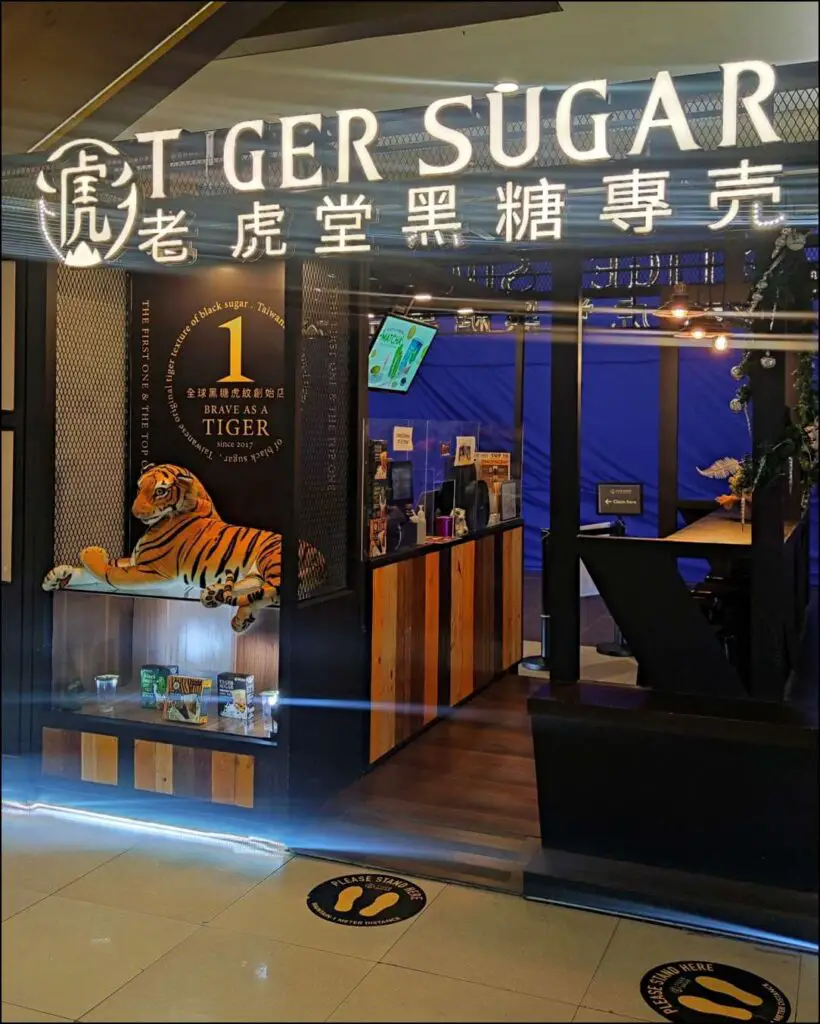 Address: SM City Cebu, Cebu City, Cebu
Mall Hours: 10 AM – 9 PM
6. Chatime
Chatime is an international bubble tea franchise founded in Taiwan in 2005. Since then, Chatime has expanded to over 1,000 outlets worldwide and is known for its wide variety of delicious drinks made with fresh ingredients. From classic milk teas and smoothies to signature creations like the Honeydew Milk Tea and Grape Yakult Green Tea, Chatime has something for everyone.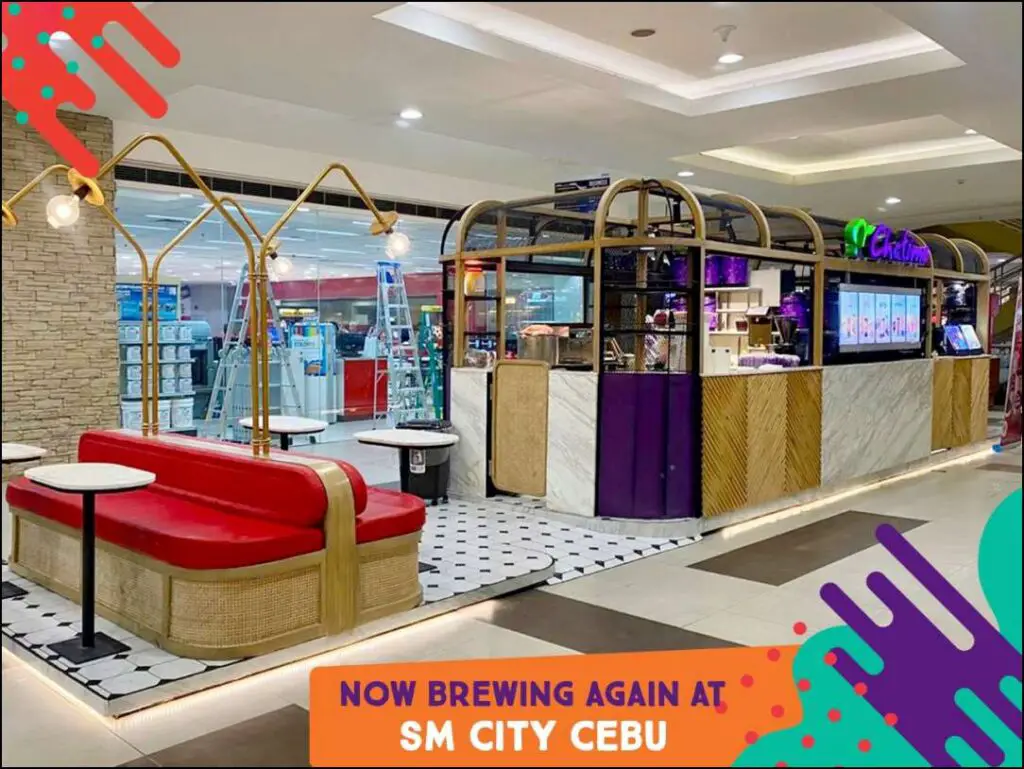 Address: SM City Cebu, Kaohsiung St, Cebu City, 6000 Cebu
Mall Hours: 10 AM – 9 PM
Summary
Knowing the list of Milk Tea Shops in SM City Cebu is an incredible advantage for avid fans. With the list, it's easy to find out which store offers the best flavors and snacks – whether you're looking for a new favorite or simply want to try something different. Not only that, but having the list on hand can save time, energy, and money when shopping for milk tea supplies.
You can quickly identify stores with frequent discounts and promotions, allowing you to stock up at unbeatable prices. Best of all, if you ever feel lost when exploring SM City Cebu, having the list handy means you can always go directly to where your favorite milk tea shops are located.
Contact Information
Location: A. Soriano Ave. North Reclamation Area 6014 Cebu City, Philippines
Website: https://www.smsupermalls.com/mall-directory/sm-city-cebu/information/
Phone: (032) 231 3450
Email: smccpr@smsupermalls.com
Facebook Page: https://web.facebook.com/smcitycebuofficial
Mall Hours: 10:00 AM – 9:00 PM
Google Map