Five hours away from the city of Cebu lies a haven for scuba divers – Malapascua Island. For years now, sightings of Thresher sharks were recorded and the place has become popular for the shark's daily encounter with tourists.
Malapascua Island is situated in the town of Daanbantayan, Malapascua. It brags about its diving spots and white sand beaches. Even non-divers enjoy the place for its beautiful and relaxing scenery. The beachfront is indeed amazingly breathtaking. And for so many years now, it is visited by tourists because of its rich marine biodiversity.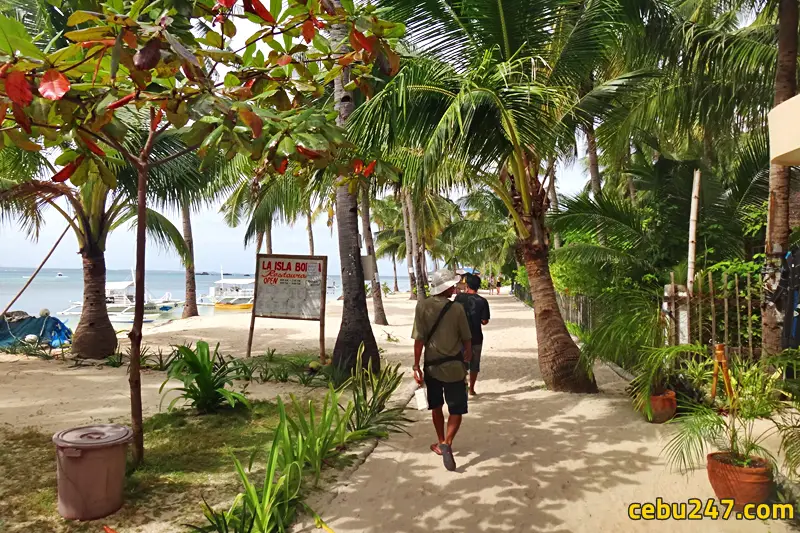 relaxing life
Malapascua Island Tips for Adventurers
The Malapascua name came from the Spanish root words, "mal" and "pascua". It means "bad" and "easter", respectively. Collectively, it denotes "Bad Christmas". This is in accordance with the time when Spaniards named the island. Spaniards came there on a stormy Christmas.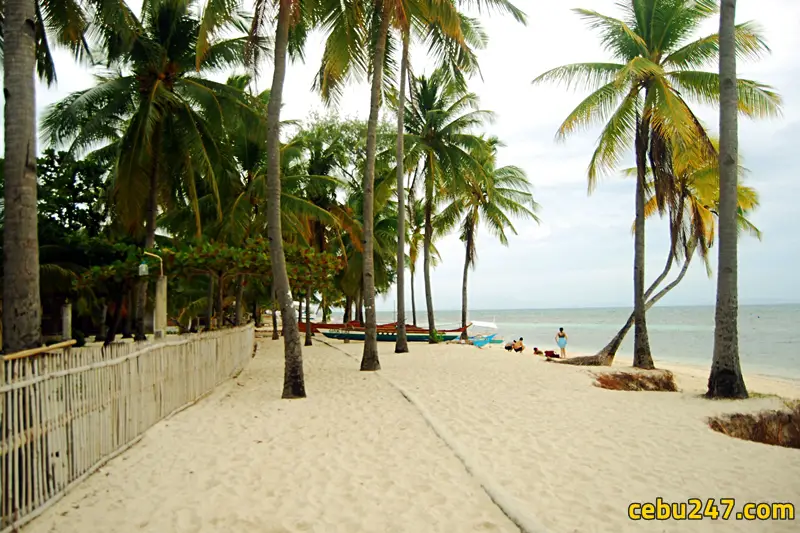 How to get there?
From the Cebu City proper, you can catch a bus in Cebu North Terminal. It goes to the Maya Port which would take around four hours. Buses are readily available with one-hour interval departure. The bus fare ranges from 150 to 200 pesos per head.
Once you arrived in Maya Port, you will have to transfer to a public boat leading to the island of Malapascua. The ride takes about 30 minutes and it would cost you a hundred pesos. The first trip leaves at 6 AM and the last trip at 3 PM. If you have come here on a low tide, you have to transfer to a smaller paddle boat called tunda.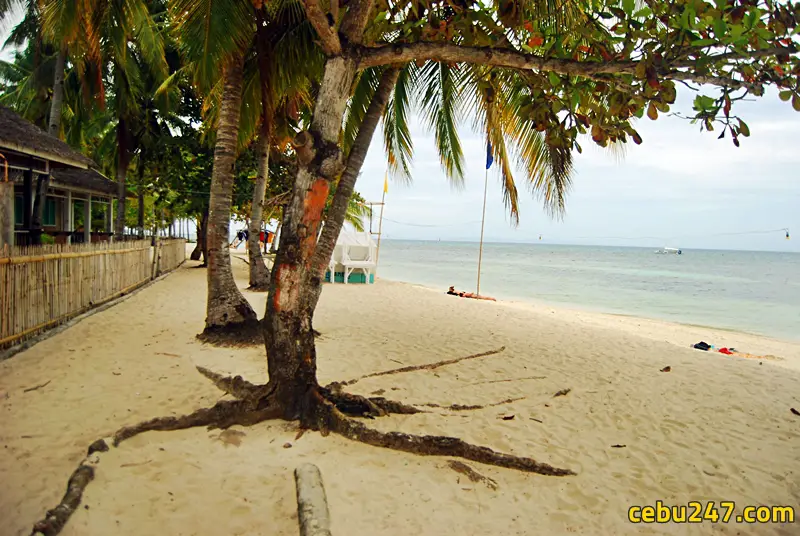 laidback life
Where to stay in Malapascua?
If you need a place to stay in Malapascua, single fan rooms are available for 300 pesos per night. If you have a bigger budget on hand, you can opt to rent an air-conditioned room that may cost you thousands.
What to do in Malapascua?
You can enjoy the island through its diving and snorkeling activities. The place boasts its diverse coral reefs and marine animals. Some other diving sites include North Point, Gato Island, Lapus Lapus, Sunken Island, Maripipi, Monad Shoal, Pioneer Japanese Wreck, and many more.
Beach bumming and climbing the Malapascua Lighthouse is also available. At the top, you can see a 360-degree view of the entire island. Beach sports such as volleyball and frisbee is available as recreational activities.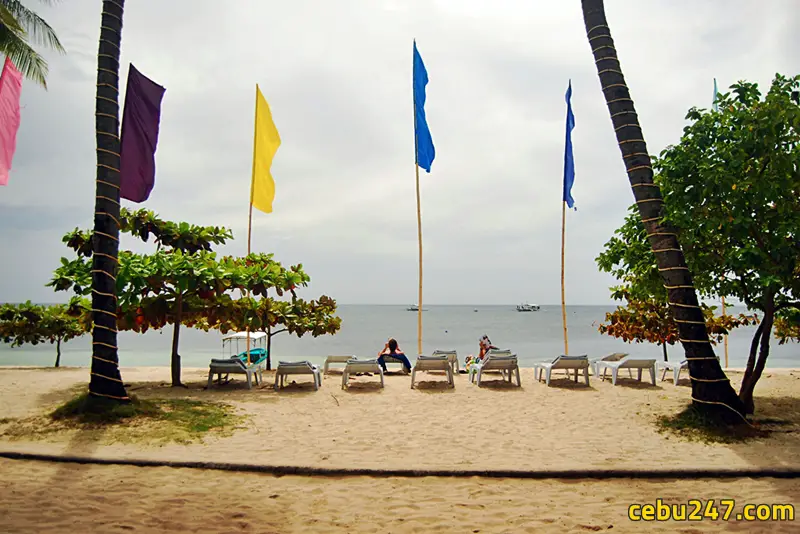 sun lounges
Even restaurants and establishments have boomed in the island, the serenity of the place is still surprisingly sustained. The island has coves that are ideal for swimming and sight-seeing. And this is why tourists, especially the foreigners keep on coming back to Malapascua.
Cliff jumping is also available on the island. You can ask the boatman to take you to the highest elevated peak of the place, which is around 50-foot tall. This is best for adrenaline junkies out there. On the other hand, there are also tour guides that you can hire where you can hop on a motorbike and let the driver take you to the cliff.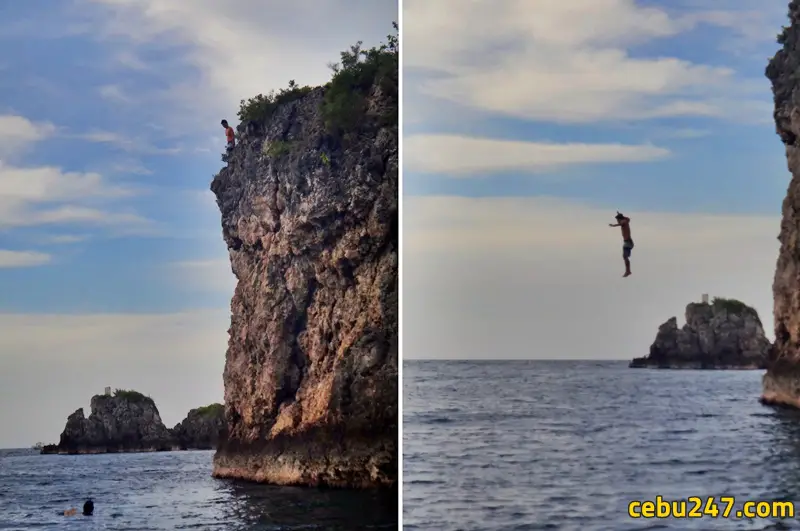 cliff jumping in Malapascua
Ask the boat guide (if you hire one) to take you to the spot where you can jump
You can also ride motorbike tour guides for hire to take you to the cliff
Where to eat in Malapascua?
Food is readily available in the island's restaurants. They offer various types of delicacies that range from Filipino, Italian, American, etc. You can eat in resort restaurants or just find a local eatery (carenderia) and order some food at cheaper costs. You can also opt to ask the locals at the guesthouse where you're staying if they can cook food for you, especially when there are fresh fishes being hunted by fishermen.
Malapascua is definitely a great place to visit if you want a relaxing and quiet time. It's definitely a must-visit for scuba divers who are serious at their craft because of the thresher sharks available in its waters.
Video: Malapascua Island Adventure
Check out this video below showcasing the beauty of Malapascua as well as some tips how to get there:
Google Map Location: Malapascua Island
Below is a map guide in case you want to visit Malapascua: