Time for another foodtrip in Cebu! We enjoyed some great snack servings of shawarma from Leylam in Mango Square mall one evening. We've dined in a few restaurants in Mango Avenue before and thought of trying this shawarma place this time.
We were strolling around in Fuente Osmena Circle and noticed how busy the area was. Cebu is really getting crowded with so many developments here and there. After a few moments of roaming around, we were getting hungry. We decided on having a hearty snack and we had plenty of options around.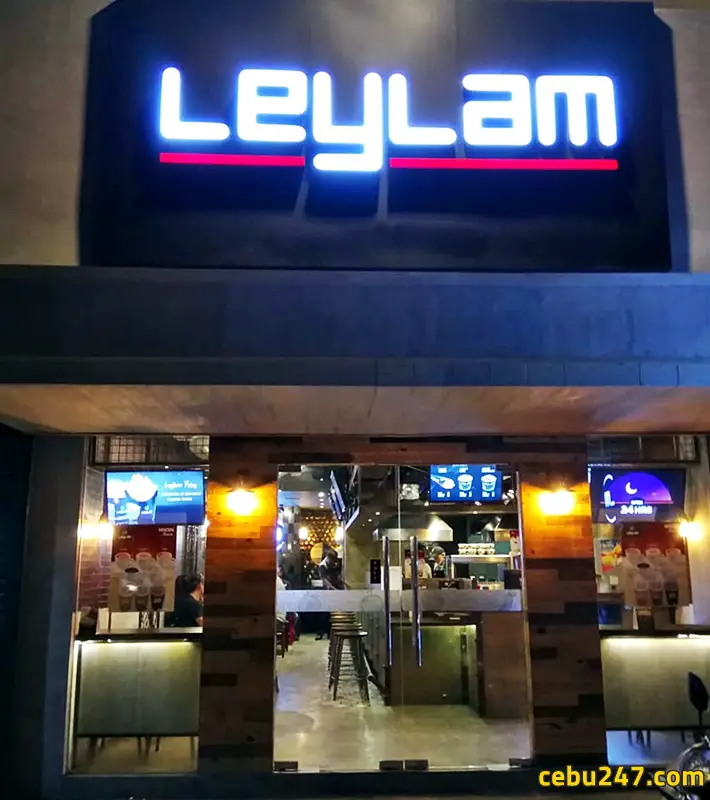 Leylam Shawarma in Mango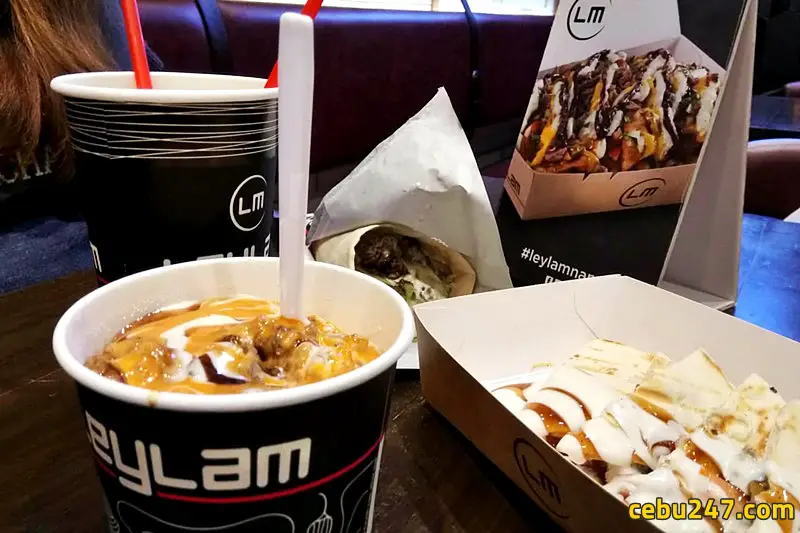 Leylam: 24 Hour Beef Shawarma Shop in Mango Square, Cebu
I was also getting ready for work and I wanted to fill my stomach with a good meal. My friend and I decided to eat at Leylam Shawarma after checking out the shops near Fuente Osmeña Circle.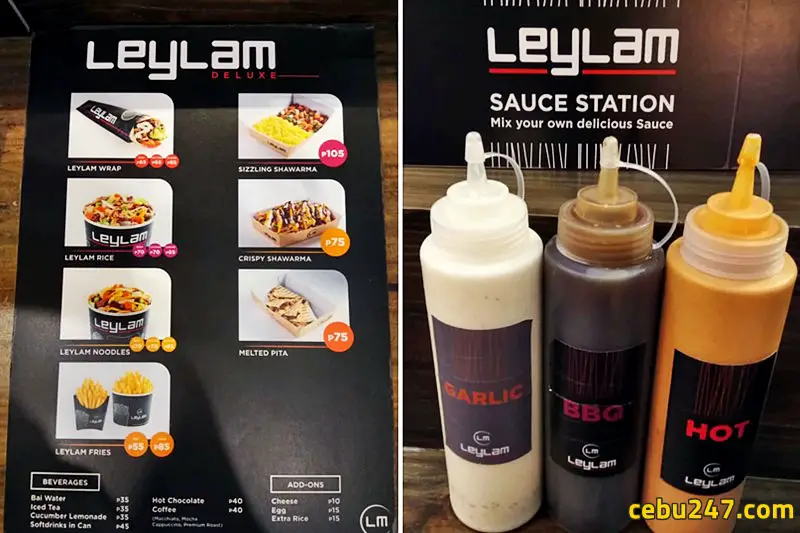 Beef Shawarma in Cebu
Shawarma is a type of food preparation where the meat is grilled for as long as a day and it's usually cooked with meat from lamb, turkey, chicken or beef. And it is most common in the Middle East where it's usually paired with main choices: pita bread, rice or noodles. Shawarmas are considered as street food from where it was originated.
I didn't have any budget for some fancy expensive Mediterranean-food. So we settled to an affordable shop to enjoy a shawarma meal at Mango Square Mall.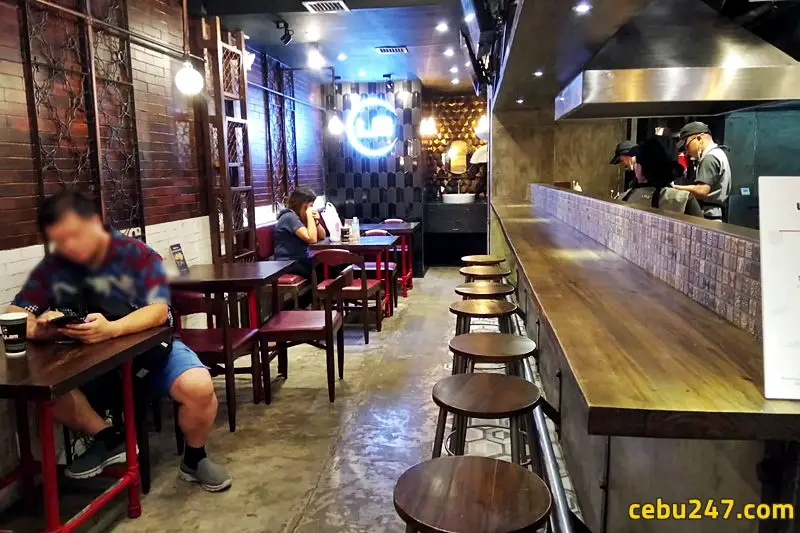 Ambiance
The shop was well designed to match the color theme. It has this industrial-type design. It was spacious inside considering that this was once a food stall. You can choose to dine in at the food shop and enjoy the meal which was what we did that night.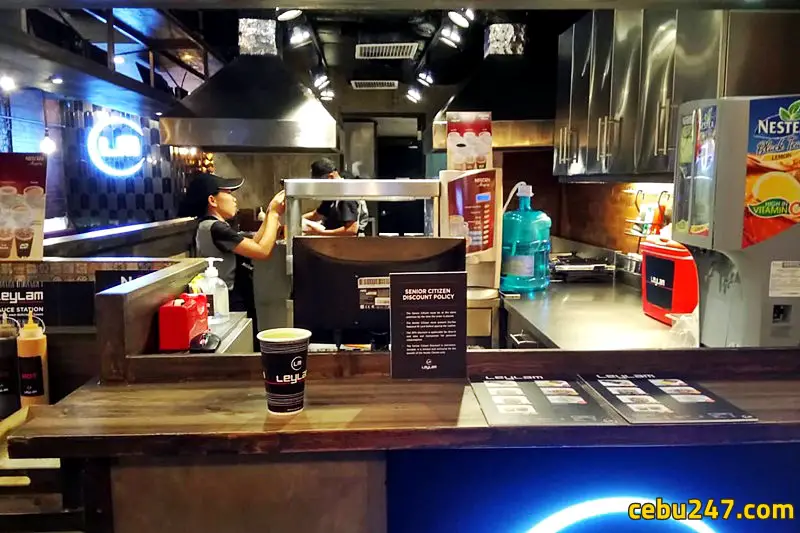 Food Menu
As of this writing, the prices are shown above the picture. There are three choices of meal you can pick for your shawarma. The selection varies from Shawarma Wrap, Shawarma Rice or Shawarma Noodles then select the type of meat you want.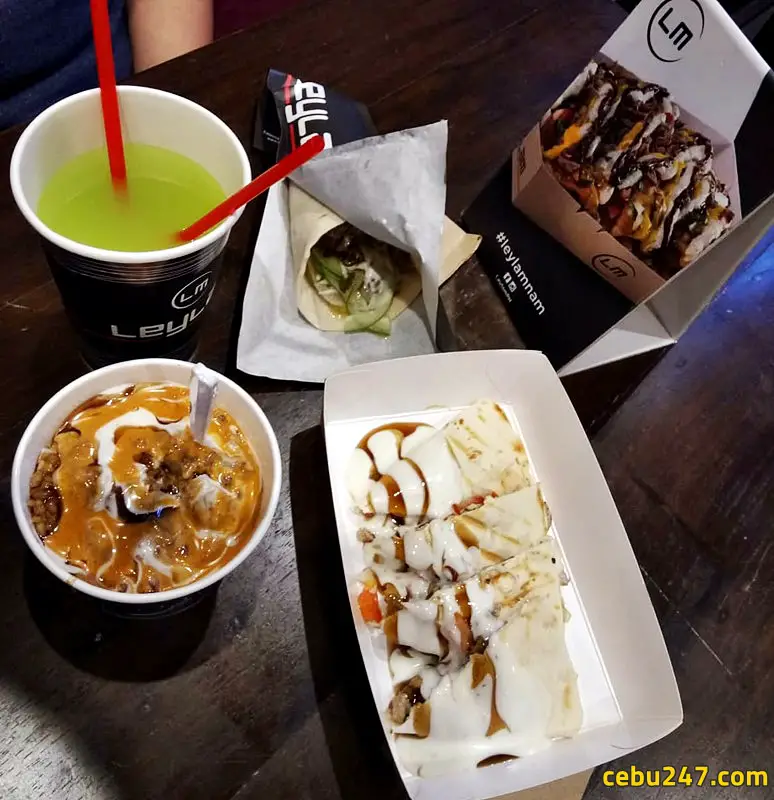 I picked the right choice of food from the menu
Since I was opting for a heavier meal, I chose beef shawarma rice. My friend got beef shawarma wrap. And I know that this is not enough for both of us, we got an additional side dish of Melted Pita. And to flush down the food, we just shared a cup of cucumber lemonade juice. We just spent a total of PHP 255. Good for two persons.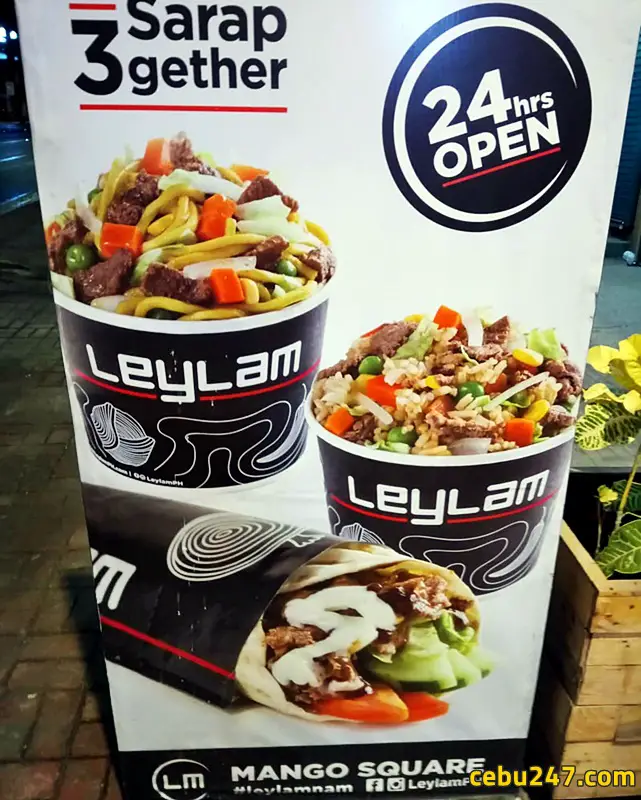 Leylam shawarma offers a satisfying heavy snack on the go and they have a variety of options from their menu to choose from. It's a good place to have a bite if you are within the area. They also have other branches available in Cebu.
Contact Information
Address: Mango Square Mall, General Maxilom Ave, Cebu City, Cebu
Operating Hours: 24 hours
Facebook: https://www.facebook.com/leylamph/
Instagram: @leylamph
Google Map Location
Below is a map guide of the location of Mango Square Mall for your reference in case you plan to visit the place and drop by the Leylam Shawarma Shop.