Dairy Queen is an iconic American fast-food chain that has been around since 1940. The store opened in Cebu, Philippines in 2018, marking the chain's first foray into international markets. It serves classic treats like Blizzards, DQ Cakes, and soft serve cones as well. It prides itself on its delicious and creative takes on classic treats, always striving to give customers the best experience possible. We have listed the Dairy Queen Branches in Cebu. Please see the list below.
Also Read: List of Mang Inasal Branches in Cebu
Having ice cream in the hot weather in Cebu is a must. Try Dairy Queen and its various flavors for a refreshing relief from the heat. Whether you like classic favorites or looking for something new, Dairy Queen has something for everyone.
Make it a family day out with your loved ones! They guarantee satisfaction that will leave you wanting more.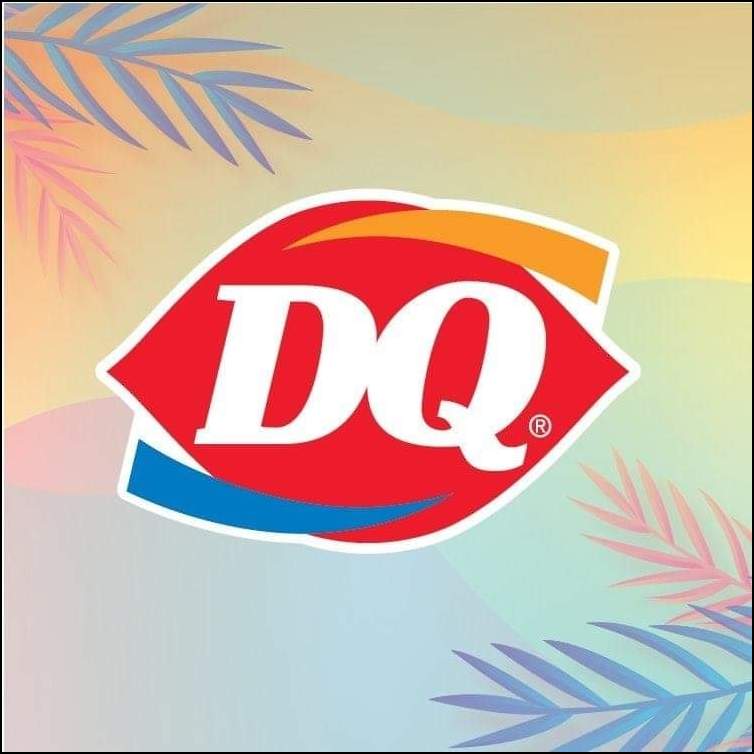 Facebook Image: Dairy Queen Ayala Malls Cebu Level 3
Dairy Queen in Cebu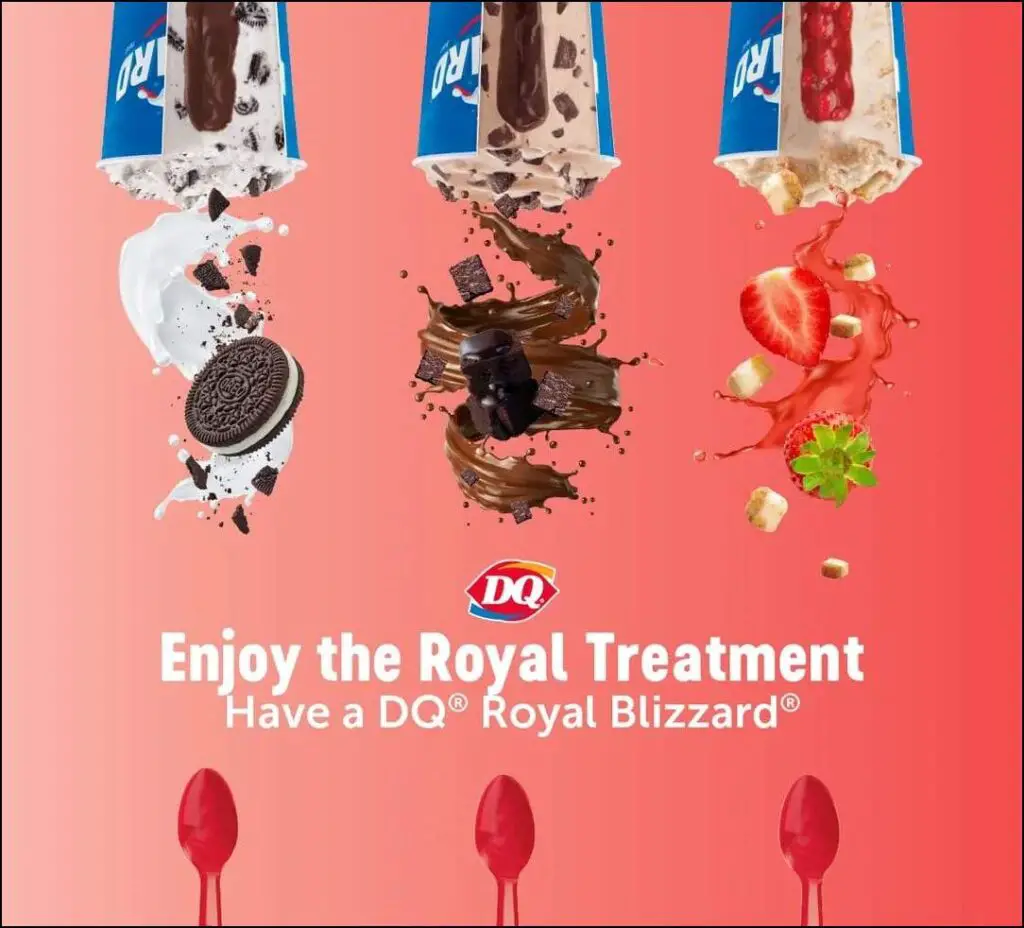 Dairy Queen is one of the most popular ice cream brands in the world. It has a wide variety of flavors, and its ice cream is known for being smooth and creamy. However, Dairy Queen is also famous for its cakes and other sweet treats.
The company's slogan is "So Good It's RiDQulous®". Dairy Queen cakes are available in a wide range of flavors, from Oreo Blizzard to Blueberry cheesecake. They are also available in different sizes, so you can choose the perfect cake for your party or event.
Dairy Queen cakes are made with fresh dairy products and real fruit, so you can be sure that you're getting a delicious and nutritious treat. If you're looking for a delicious way to celebrate a special occasion, Dairy Queen is the perfect place to go.
Dairy Queen Menu and Prices
This are the menu and price of Dairy Queen in Cebu.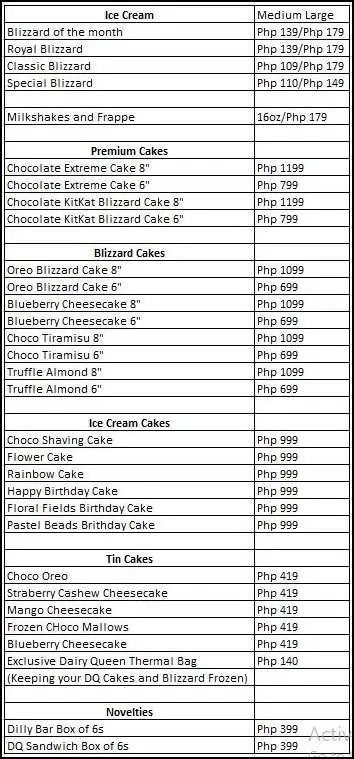 Image: https://dairyqueen.com.ph/
List of Dairy Queen Branches in Cebu
Ayala Branch
Address: 2nd level Ayala Centet, 6000 Cardinal Rosales Ave, Cebu City, Cebu
Contact Number: 0997 186 4751
Robinsons Cybergate Cebu Branch
Address: Robinsons Cybergate, Ground Level, Cebu City, Cebu
SM City Cebu Branch
Address: Northdrive Mall, Ouano Ave, Mandaue City, Cebu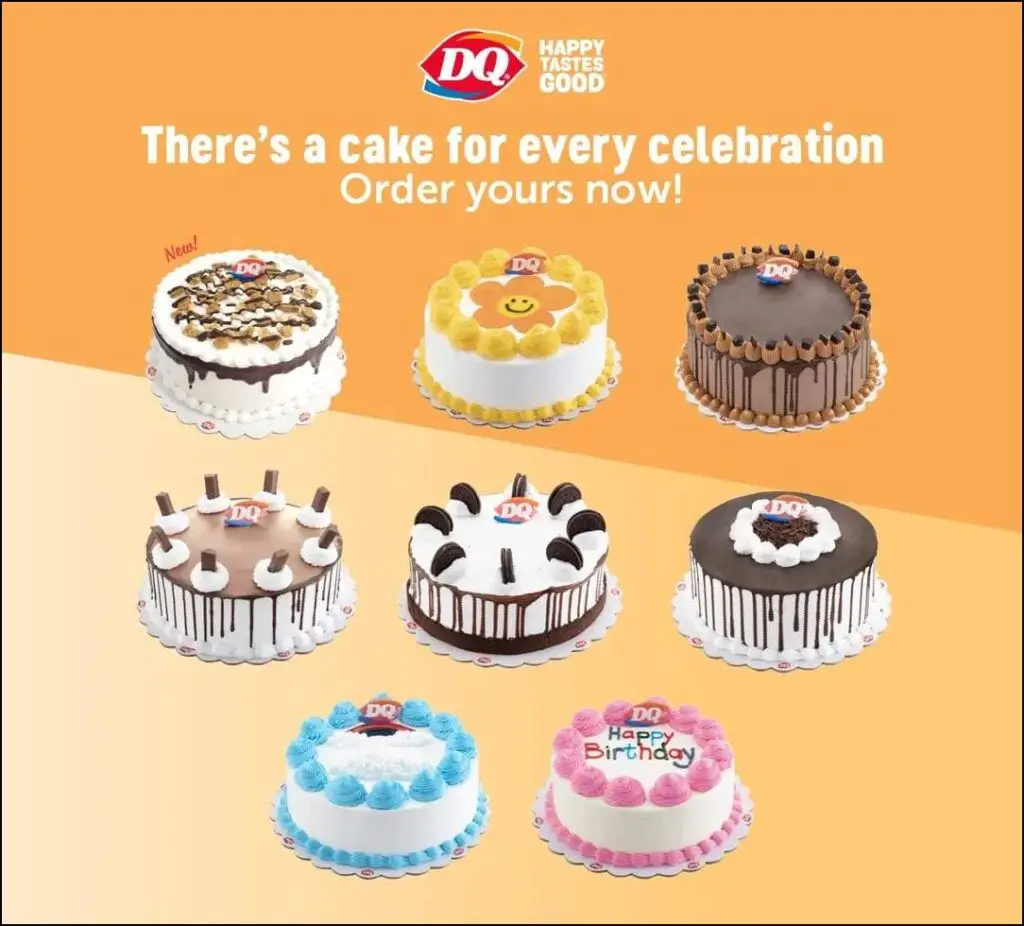 Summary
Dairy Queen has long been a favorite destination for sweet lovers. From their classic Blizzards to their decadent Dipped Twisters, the shop has something to satisfy every craving. But Dairy Queen isn't just about the sweets – they also offer a wide range of savory meals, from chicken strips to salads.
This store is the perfect place to go when you're looking for a delicious treat. And with locations in countries all over the world, Dairy Queen is never far away. So next time your sweet tooth is acting up, be sure to head to this dessert shop for a satisfying snack.