Thanks to the power of technology and the internet, anything nowadays can now be done in the palm of your hands—including checking your Pag-Ibig contributions. If you want to know if your employer had already forwarded or remitted your contribution to the Pag-Ibig fund, you may do so by checking it online.
You can simply go through simple steps on how you can easily check whether it's been updated in the Virtual Pag-IBIG online system.
Also Read: Pag-IBIG Benefits, Requirements, and Application Process in Cebu
Continue reading and equip yourself with the knowledge that could help make life easier for those who are managing their finances starting from employment benefits.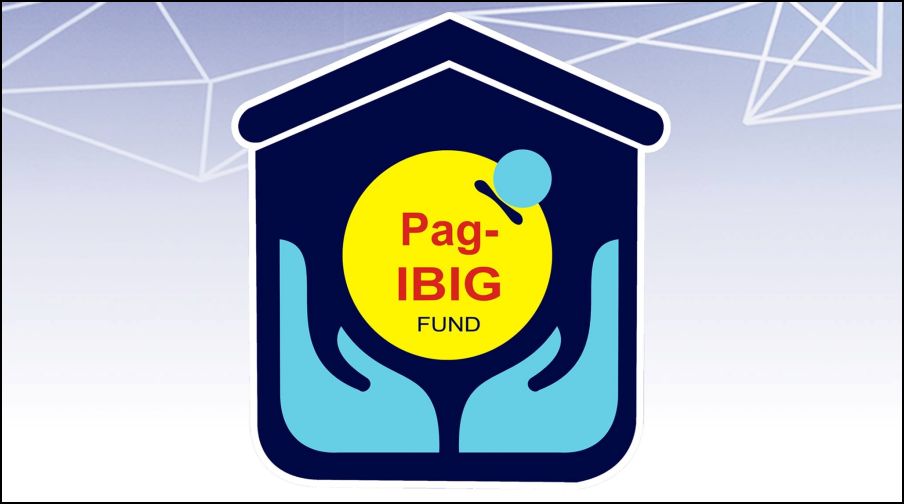 Checking your Pag-ibig contributions online is important for the reasons of convenience, accuracy and security. Through online access, members can easily view their contribution data anytime, anywhere. Not only does this allow members to keep up with their subscriptions, but it also helps them be certain that their contributions have been received and recorded appropriately.
Furthermore, when information is not sent via traditional mailings, it reduces exposure to lost or stolen documents. For peace of mind and assurance in knowing their funds are secure, frequent online checks should be actively done by Pag-ibig members.
How to Check Your Pag-Ibig Contributions
If you're a Pag-IBIG member, you can easily check your contributions and balance online. Just go to the Pag-IBIG website at pagibigfundservices.com. This is a great way to keep track of your payments, and it also makes it easy to see how much you still need to contribute to reaching your target balance. So if you're looking for a convenient way to keep tabs on your Pag-IBIG contributions, be sure to check out the website's online portal.
Step 1: Visit the Pag-Ibig Fund website at https://www.pagibigfundservices.com and create an account.
You must have an existing and activated Member Data Record (MDR) to access your contribution information online. If you don't have one yet, no worries! You can easily register for one by visiting the Pag-Ibig Fund website and following the steps for account creation.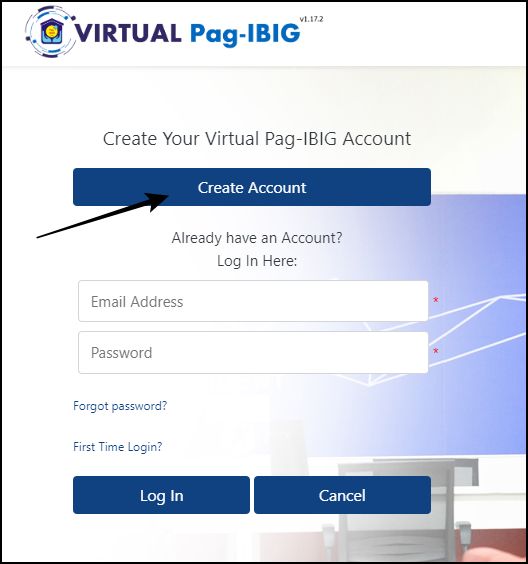 Step 2: Log in to your Pag-Ibig Fund account.
Once you've successfully created an account, it's time to log in! Make sure that all details (e.g, email address and password) are correct before pressing enter.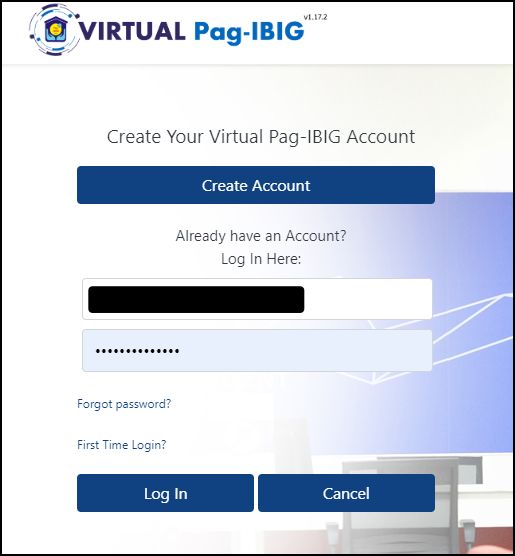 Step 3: After logging in, click "Regular Savings".
Choose the preferred year to view contribution information.

Step 3: Choose your preferred year then click "View Contributions"..
A detailed list of your contributions will be displayed. You can view, print and download the report in PDF format for your reference.

Step 4: Check if your employer's contributions have already been remitted or forwarded for the selected month/year.
You can further verify the amount by comparing it with the amount indicated on your payslip.

Step 5: Download and print a copy of the remittance information.
Once you're done checking all of your contribution data, it's important to download and save them on your device or print them out for future reference. This will be useful for filing taxes or when you need to check the accuracy of your contributions in the future.
If there are any discrepancies, contact your employer's HR Department or the Pag-Ibig Fund hotline. That sums up the steps on how to check your Pag-Ibig contributions online! If you find this helpful, share it with other people who might also want to become financially literate and be in control of their hard-earned money. Have a nice day!
Understand how to read the updated contribution status in Pag-Ibig
In Pag-Ibig, the contribution status is updated every quarter. This is to ensure that members are kept updated on their contributions and their corresponding benefits. The contribution status can be found in the member's account, and it will reflect the current status of their contributions. The contribution status will show the total number of contributions that the member has made, as well as the total number of months that they have been contributing. It will also show the number of contributions that the member has made and the corresponding benefits that they have earned. Lastly, it will show the remaining amount of contributions that the member needs to make to fully qualify for benefits.
A contribution status is a valuable tool for members, as it allows them to keep track of their progress in Pag-Ibig. It is important to always check the contribution status, as it can help members ensure that they are on track to receiving their benefits.
Make sure that your employer has forwarded or remitted your Pag-Ibig contributions
Contributions to the Pag-big fund should be forwarded or remitted on time by your employer. This is to ensure that you will be able to receive the benefits that you are entitled to. Late contributions may cause delays in the processing of your claims, so it is best to avoid this by making sure that your employer does their part in remitting your contributions on time.
It's getting close to the end of the year and you know what that means- time for reflection, self-assessment, and looking ahead to set resolutions for the next twelve months. One important item on your financial checklist is ensuring that your Pag-IBIG contributions are up-to-date and in good standing. Fortunately, it's now easier than ever to check online whether or not your employer has been remitting your monthly deductions.
Frequently Asked Questions
1. How often should I check my Pag-IBIG contributions?
A: It's a good idea to check your contributions at least twice a year, and more often if you're planning on making use of the benefits. This will allow you to ensure that your payments have been accurately recorded and that you are making the most of your contributions.
2. What if I find an error in my Pag-IBIG contributions?
A: If you find any errors or discrepancies in your contributions, contact the Pag-IBIG customer service hotline immediately. They will be able to help you resolve the issue quickly.
3. Do I need to register for an online account to check my Pag-IBIG contributions?
A: Yes, you will need to register for an online account in order to access your contributions. This only takes a few minutes and can be done easily on the official website.
4. What else can I do with my Pag-IBIG online account?
A: Your Pag-IBIG online account will also allow you to make payments, update your contact information and apply for benefits. It's a great way to keep track of all your contributions in one place.
5. Are there any other helpful tips I should know when checking my Pag-IBIG contributions?
A: Make sure to double-check all your personal information whenever you log in and update it when necessary. This will ensure that you're always up-to-date with your contributions and able to make the most of them. Additionally, be sure to read through any terms and conditions before making any payments or applying for any benefits. This will help you understand your rights and obligations better.
6. How much should I save monthly?
A: The Pag-IBIG monthly membership savings is set at only Php100. Employed members can instantly double their monthly savings with contributions from their employers.
Your savings increases even more with the dividends it earns yearly. You may want to save more than Php100 per month so that you can save more and earn more.
7. Is the return of my Pag-IBIG Regular Savings guaranteed?
A: Yes, the return of your Pag-IBIG Regular Savings once these can be withdrawn is government-guaranteed.
8. When can I withdraw my Pag-IBIG Regular Savings?
A: You may withdraw your Pag-IBIG Regular Savings upon the occurrence of certain grounds. These include the following:
Membership maturity after 20 years, equivalent to 240 monthly contributions
Retirement at age 60 (optional retirement age) or at 65 (mandatory retirement age);
Separation from service due to health reasons
Permanent departure from the country
Permanent and total disability or insanity
Critical illness of the member or any immediate family members, as certified by a licensed physician; or
Member's death, in which case the member's legal heirs will receive his/her total Pag-IBIG Regular Savings plus an additional cash benefit of not more than P6,000.
9. Can I top up my Pag-IBIG Regular Savings so that I can save more and earn more dividends?
"Yes! Save more and earn higher dividends with your Pag-IBIG Regular Savings by increasing your monthly savings. The more you save, the higher the dividends you get!"
If you are employed, you can top-up or add to your monthly membership savings through your employer by submitting the "Request for Upgrading of Savings" form. You may also top-up your savings via Virtual Pag-IBIG, at any Pag-IBIG Fund branch, or through any of our authorized collecting partners' outlets or online payment channels.
If you are self-employed or an Overseas Filipino Worker, you can top up your Pag-IBIG Regular Savings anytime using the above payment channels.
10. How much dividends do my Pag-IBIG Regular Savings earn?
A: Pag-IBIG Fund has set aside at least 70% of its annual net income and credited it proportionally to its members' Pag-IBIG Savings as dividends. This means that the more one saves, the higher the dividend they will earn. In 2021, despite the challenges posed by the pandemic to our economy, the Pag-IBIG Regular Savings earned a dividend rate of 5.5%.
Summary
One of the greatest advantages of regularly checking your Pag-Ibig contributions is that it allows you to take advantage of the various opportunities available in the program. With a simple online overview, you can track which contributions have gone in and out, as well as what benefits or refunds you may receive down the road. Not only can this be useful for budgeting purposes, but it also helps ensure that you are staying on top of any potential financial obligations or benefits that come with being part of the Pag-Ibig program. As years go by and changes to the program occur, regularly checking and tracking your contributions ensures that you remain up-to-date on all of your benefit details and investments.
Contact Information
Website: pagibigfund.gov.ph
Phone: 02 8724 4244
Email: contactus@pagibigfund.gov.ph
Facebook Page: https://www.facebook.com/PagIBIGFundOfficialPage