Tom N Toms Coffee is a South Korean coffee chain. The company was Incorporated in 1999 and turned into a corporation in 2004. Currently has over 400 stores in 9 different countries with 91 stores worldwide. If you are wondering where are the branches of Tom n Toms in Cebu, please check out the list we've gathered here below.
Also Read: List of Kuya J Restaurant Branches and Locations in Cebu
The coffee chain is known for its tasty coffee and friendly staff, making it the perfect place to relax and enjoy a cup of coffee. Whether you're looking for a quick caffeine fix or a leisurely cup of coffee to enjoy with friends, Tom N Toms Coffee is the perfect place for you. It has something for everyone, with a variety of coffees, teas, and pastries to choose from. Whether you're a regular customer or just stopping by for the first time, Tom N Toms Coffee is sure to make your coffee break a memorable one.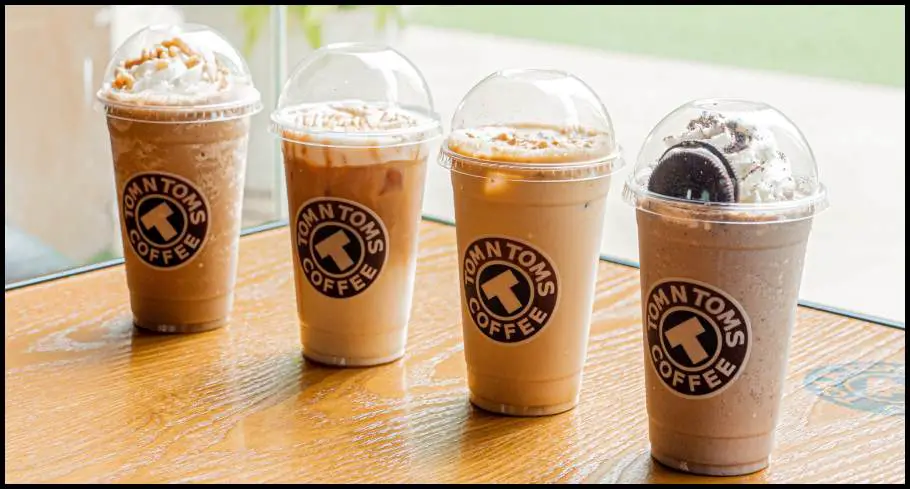 Tom N Toms Coffee in Cebu
Tom N Toms Coffee first arrived in Cebu in September of 2016 at The Greenery in Mabolo, Cebu City, making it the first city in the Philippines to have a Tom N Toms Coffee store. Since then, the coffee chain has been serving up its signature coffee and friendly service to Cebuano and visitors alike. With its convenient locations and affordable prices, Tom N Toms Coffee has become a popular spot for coffee lovers in Cebu.
Ambiance
Tom N Toms Coffee is the perfect place to relax and enjoy a cup of coffee. The store has a warm and inviting atmosphere, with comfortable seating and plenty of space to move around.
Service
The staff at Tom N Toms Coffee are always friendly and accommodating, making sure you have a pleasant experience every time you visit.
Quality
Tom N Toms Coffee only uses the highest quality coffee beans to make its coffee, ensuring a rich and flavorful cup every time.
Branches of Tom n Toms Coffee in Cebu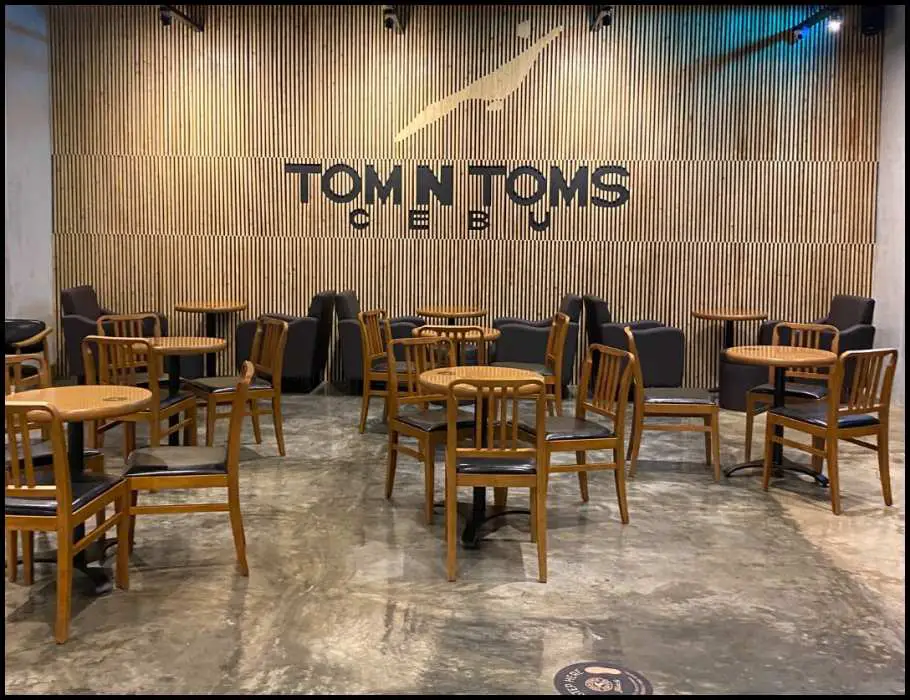 CEBU – 88th avenue Branch
Address: Tom N Toms Coffee 88th Avenue Commercial Park, Cebu City, 6000 Cebu
Telephone Number: +63-917-836-7190
CEBU – Gaisano Mactan Branch
Address: Gaisano Mactan Island Mall Phase 2. M.A Quezon National Highway Pajo Lapu-Lapu City
Telephone Number: +63-32-260-5482
CEBU – City Time Square Branch
Address: Tom n Toms Time Square Mactan, Marigondon Road, Basak, Lapu Lapu City Cebu 6015
CEBU – Promenade Mactan Branch
Address: Punta Engaño Rd, Lapu-Lapu City, 6015 Cebu
Must-try Menu
Here are some of Tom n Tom's must-try menus according to research.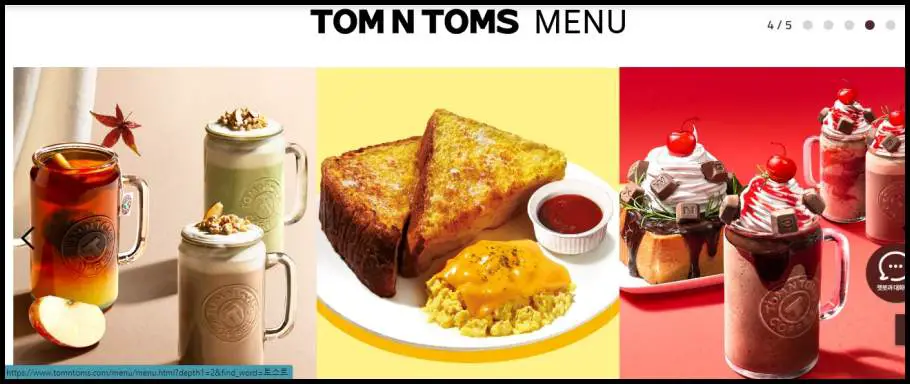 DRINKS
Coffee
Iced Cappuccino
Americano
Iced Vanilla Latte
Espresso
Iced Decaf Coffee
Non-Coffee
Strawberry Yogurt Shake
Black Sugar Bubble Milk Tea
Iced Chocolate
Hot Chocolate
Mango Yogurt Shake
TomnChino&Smoothie
Cookie Cream Tomnccino
Strawberry Yogurt Smoothie
Mango Smoothie
Blueberry Smoothie
Vanilla Tomnccino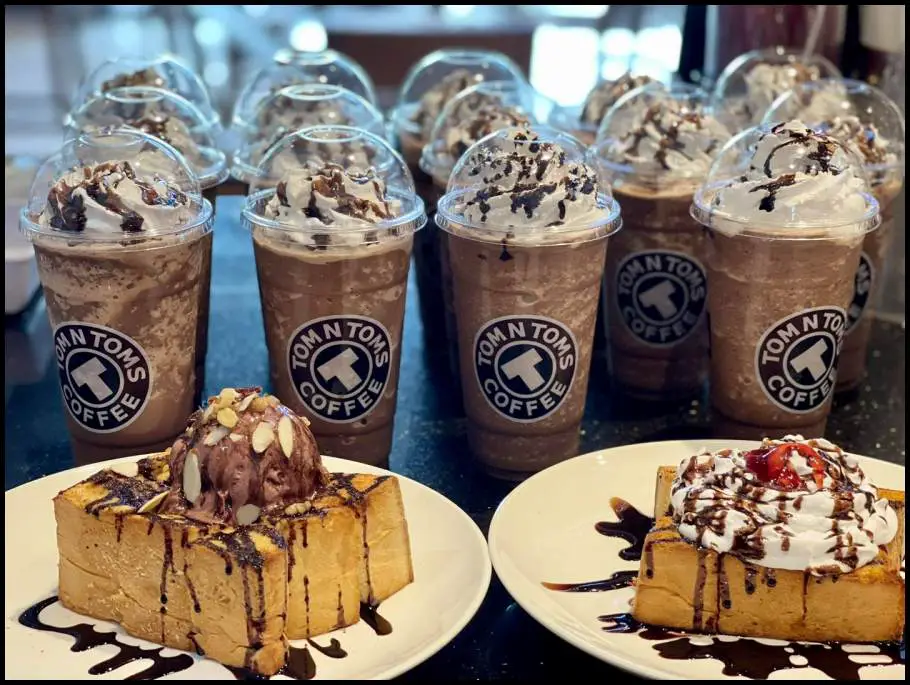 FOOD
Bakery
Diablo Pizza
Pepperoni Pretzel
Mexican Chili Hot Dog
Ham and Cheese Sandwich
Plain Bagel
Ice Flakes
Affogato
Strawberry yogurt bingsu
Classic bingsu
Chocolate cereal bingsu
Chocolate cereal cup bingsu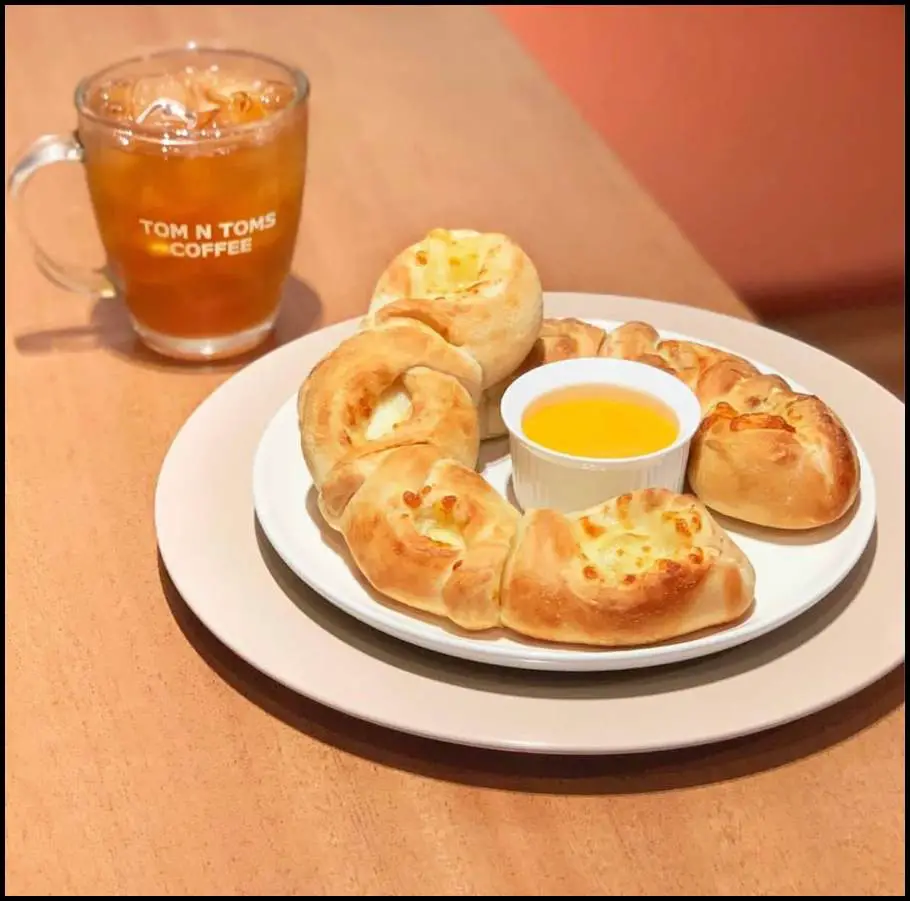 Aside from Food and Drinks they also offer MD Products such as Tumber, Mug&Cup, Tea&Drinks, Food, Coffee/Tea Maker, and Coffee Machine. Please visit their website to know more about their products.
Contact Information
For more information about Tom n Toms Coffee, you may visit their website or follow them on their social media accounts:
Website: https://www.tomntoms.com/eng/main/main.html
Facebook: https://www.facebook.com/tomscoffeeph
Instagram: https://www.instagram.com/tomntomsph/?hl=en
Mobile Number: +63 917 836 7190
Address: UNIT 12R, 12TH FLOOR AVENIR BUILDING, ARCHBISHOP REYES AVENUE LAHUG (PUB.), CEBU CITY (CAPITAL), CEBU, REGION VIL, PHILIPPINES, 6000
Summary
Cebuano are known to be coffee lovers. Tom N Toms is one of the most popular coffee brands in Cebu. It is known for its rich, aromatic, and flavorful coffee. Tom N Toms Coffee is the perfect place to relax and enjoy a cup of coffee with friends. It is also a great place to study or work as it has free Wi-Fi for customers. There are several branches of Tom N Toms Coffee in Cebu, making it convenient for coffee lovers to get their fix. With its affordable prices and excellent coffee, it is no wonder that Tom N Toms is one of the most popular coffee brands in Cebu.