Skydiving is an extreme sport in which participants jump from an airplane or other high altitude and free fall before deploying a parachute to slow their descent. It is considered one of the most exhilarating and adrenaline-pumping activities someone can experience.
In the past, skydiving was only possible in select locations around the world. However, it is now possible to go skydiving in Cebu, Philippines! This makes it a great destination for those looking for an unforgettable adventure. You can now experience Skydiving in Cebu in Skydive Cebu Adventure!
Skydive Cebu Adventure is a new skydiving company in Cebu, Philippines. A place to do Tandem Skydive and become a licensed skydiver with their certified/professional Tandem and AFF (accelerated freefall) Instructors. Accept nothing less when doing Skydiving in the Philippines. With years of experience, They also have the lowest prices for skydiving in Cebu!
Whether you are a first-time jumper or an experienced skydiver, Skydive Cebu Adventure has something to offer everyone. There are several reputable skydiving operators in Cebu that can provide you with an incredible experience
If you're looking for an adrenaline rush, then look no further than Skydive Cebu Adventure! Come jump with us today!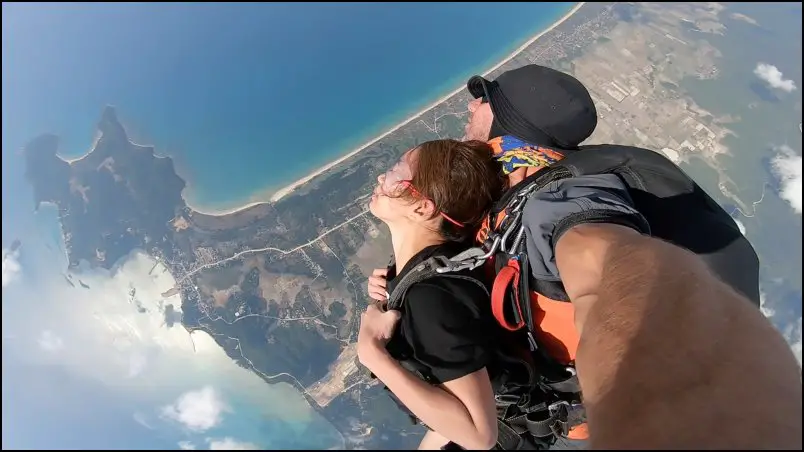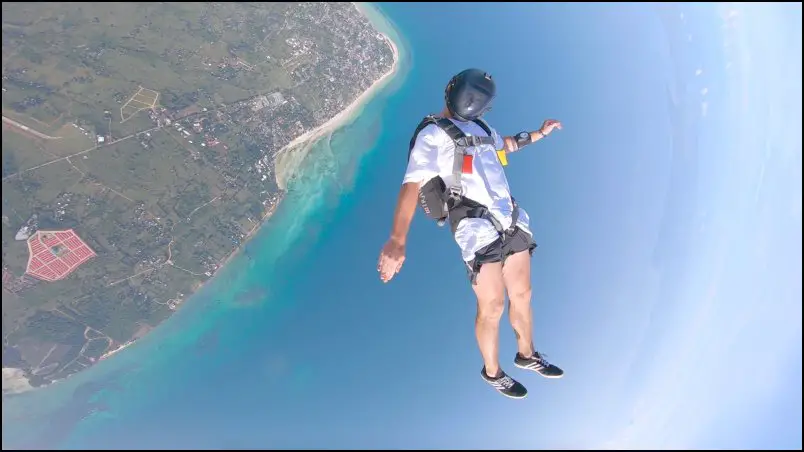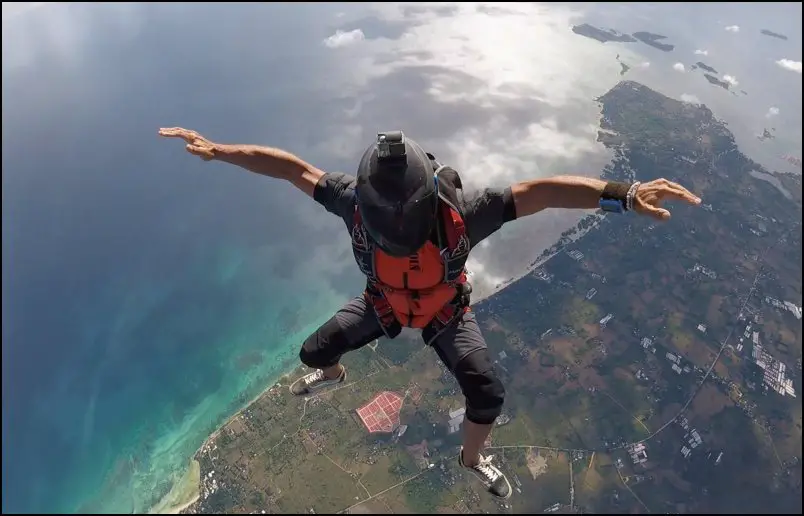 What is Tandem Skydive
At Skydive Cebu and Siquijor, we provide a unique experience in a calm setting with the most knowledgeable Tandem Instructors around. When you sign up for a Tandem Skydive, you will be harnessed to one of our instructors. Our goal is not only to give you an unforgettable experience but also to teach you the basics of skydiving (exiting the plane, free fall, flying the canopy, and landing). We hope that when your jump is finished, you'll have excitement in your eyes and a desire to come back for more!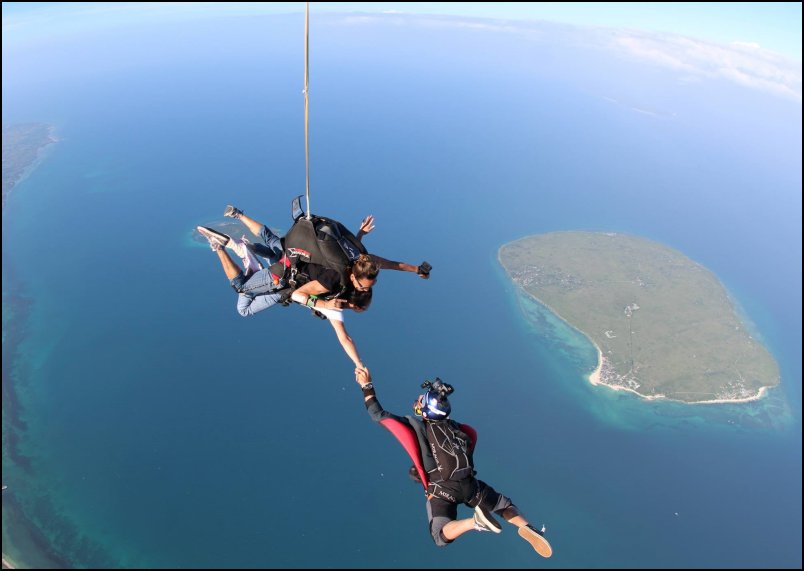 These are the things to know on your first Tandem Skydive?
Your lesson will be 15 to 20 minutes long, and it will be taught by a professional.
Skydiving is an amazing experience, and you want to make sure that you have some documentation of the jump. Your skydive will include photos and videos captured on a hand-held camera. We suggest bringing a storage device with at least 4GB of space so that you can save your copies (both raw and edited versions).
If you would like the option of having third-person footage, an additional camera flyer will be available for 5,000php.
Reap the benefits of a scenic canopy descent as you take in views of stunning Siquijor and Bantayan Island.
Please dress comfortably and wear a good pair of shoes.
All of our Tandem Instructors are certified by the leading authority in skydiving, the United States Parachute Association (USPA).
Rates and Other Information
Tandem level 1 (includes video and pics): 19,000 Php
Tandem level 2 (includes video and pics): 16,500 Php
USPA First Jump Course: 5,000 Php
AFF Cat C1 (hover): 10,500 Php
AFF Cat C2 (legs and hover): 10,500 Php
AFF Cat D1 (90 deg. turns and heading): 10,500 Php
AFF Cat D2 (180 & 360 deg. turns and heading): 10,500 Php
AFF Cat E1 (solo exit and front, back flips): 10,500 Php
AFF Cat E2 (solo exits and barrel rolls) this jump can usually be combined with Cat E1: 10,500 Php
AFF Cat F1 (tracking and forward movement): 10,500 Php
AFF Cat F2 (5,500ft hop and pop): 9,000 Php
AFF Cat F3 (3,500ft hop and pop): 9,000 Php
Coach Jumps: 9,750 Php
Now students are cleared for solo/coach jumps until they reach 25 total skydives to achieve their USPA "A" License
Solo jump slots and gear rental rates now apply at a cost of 6,750 Php must be sharing the load with other jumpers.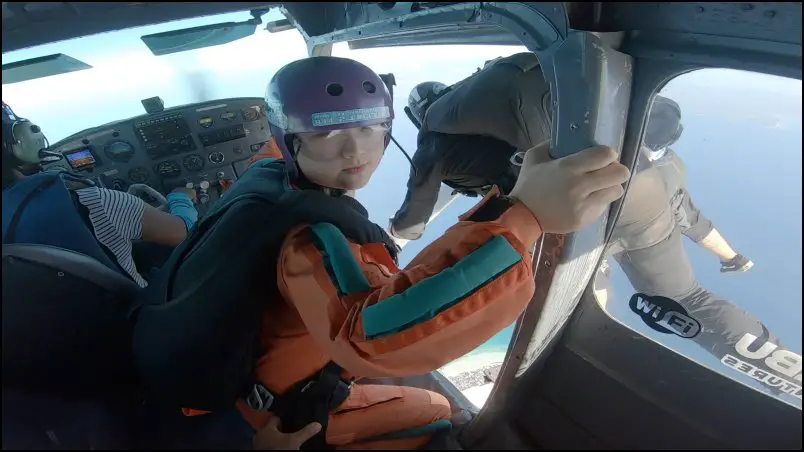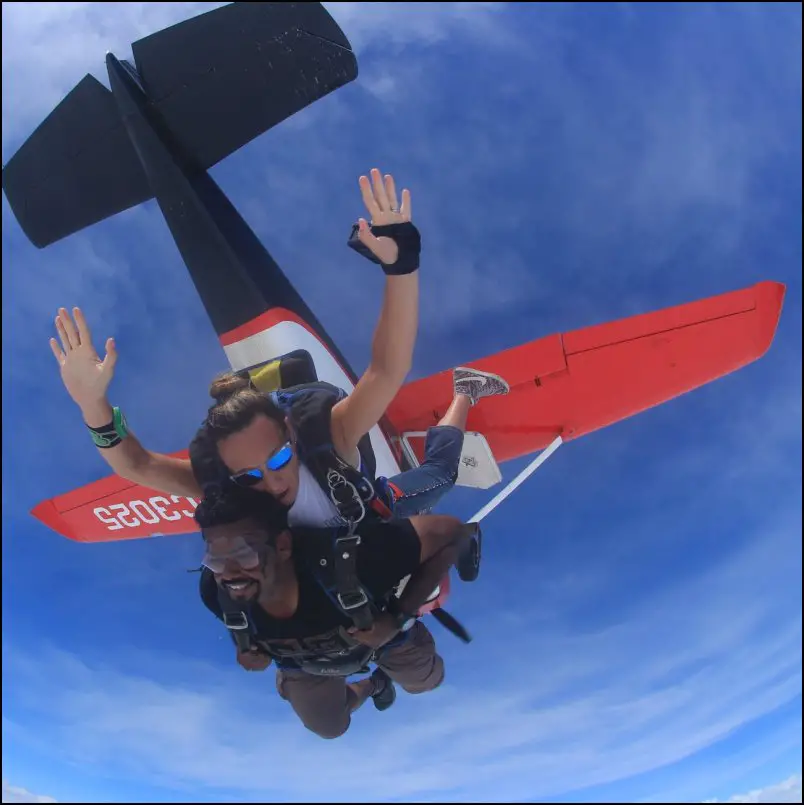 Tandem Skydive requirement
1. What is the age requirement?
There are no exceptions to this rule: you must be at least 18 years old (regardless of parental consent). You must present a valid photo ID that shows your age (such as a driver's license, state ID, or passport) for us to keep a copy of it.
2. What is the weight requirement?
For the safety of both our customers and instructors, as well as for equipment reasons, Skydive Greater has a weight limit set at 250 pounds or 114 kilograms. If a customer weighs more than 200 pounds, they will be charged an additional fee of 1000 pesos. Customers weighing over 100 but under 114 kilograms may need approval from an instructor on site before jumping. Although it is less common, there are also cases where someone is too small to fit properly in the harness. Weight will always be verified on-site by one of our instructors who will also make the final determination about whether or not a jump can take place safely."
3. Are there any physical requirements?
Being physically fit makes any strenuous activity, such as sport, much simpler. If you have a chronic illness or any other medical concern, please speak to your doctor before beginning.
How to get to Siquijor Island?
1. By Ferry
Two different shipping companies operate from Cebu City Port (Pier 1), and each one takes a unique route. One goes to Siquijor while the other heads to Liloan, Santander. (3hrs drives South of Cebu City).
Ocean Jet Ferry via Tagbilaran – A 4-hour trip with a stopover in Tagbilaran City, Bohol en route to Siquijor. Port. Fare is 1600php/person. Daily schedule leaving Cebu at 1:00 pm.
Lite Ferries Corporation – 11hrs trip with a stopover in Tagbilaran, Bohol to Larena Port, Siquijor. Schedule: Monday, Wednesday, Saturday ETD (Cebu Pier 1) 1:00 pm.
Maayo Shipping – from Liloan, Santader, Cebu (3 hrs drive South of Cebu) going to Larena, Siquijor Travel time is 3 hrs ETD Liloan 2:00am Tuesday, Thursday & Saturday.
2. By Chartered Airplane
From the Mactan-Cebu International Airport General Aviation Terminal, Charetering of a Cessna Airplane to Siquijor Airport will take only 45 minutes. The ticket is 30,000php and can accommodate three people.
How to get to Bantayan Island?
1. By Public Transportation ( Bus and Ferry):
–You can take a Ceres bus from Cebu North Bus Terminal (Near SM City Cebu) going to Hagnaya (San Remigio) Travel time is 3-4 hours fare is around Php 200 for air-conditioned. The bus will direct you to HAGNAYA port where you will ride a Ferry going to Santa Fe (Bantayan Island) travel time is 1-hour fare is Php 280.
2. By Van/Taxi and Ferry
–For hassle-free, convenient, and faster trips, We can pick you up at Mactan Int'l Airport or within Metro Cebu going to HAGNAYA PORT. Travel time is 2-3 hours plus 1 hour for the ferry. For one way not including ferry fare. For up to 8 persons = 3,500 Php (Toyota Hi-Ace Van). If you wish to return to Cebu City on the same day of your jump, the driver can wait for you at Hagnaya Port for a 5,000Php return trip. *Ferry Schedule is from 3 am – 5 pm only with every hour interval. You must leave Cebu City not later than 1 pm to catch the last trip Ferry to Hagnaya Port.
3. By Chartered Airplane:
– If you have a flexible budget and don't want to take long hours of land and ferry trip. We can also bring you to the Island via private airplanes. Flight time is 45 minutes. Boarding is in General Aviation Area (opposite side of the Mactan Airport Terminal), Lapu-Lapu City. For 1-3 persons = 25,000 PHP.
Video
Check out this brave Filipina having her first Skydive Experience which was her first bucket list.
Summary
In general, people tend to think of skydiving as an extreme sport that is not for the faint of heart. However, skydiving can actually be a very exhilarating and safe experience – as long as you choose a reputable company and follow the safety guidelines.
Cebu Skydive is one such company, and they have a perfect safety record. Located in Cebu, Philippines, Cebu Skydive offers tandem skydives from 14,000 feet. You will be paired with an experienced instructor who will help you every step of the way, ensuring that you have a safe and enjoyable experience.
The views of Cebu from up high are absolutely incredible, and you are sure to create memories that will last a lifetime. So if you are looking for an adventure, consider giving skydiving a try – you might just surprise yourself!
Contact Information
Address: Santa Fe, Bantayan Island, Cebu, Philippines
Contact Number: +63 923 875 1689
Website: https://skydivecebu.com/
Facebook Page: https://www.facebook.com/skydivegreatercebu
Email: skydive_cebu@yahoo.com
Google Map