Globe Telecom Inc., generally known as Globe, is a significant supplier of broadcast communications benefits in the Philippines. This company is one of the largest broadband networks and Internet Service providers in the country. In case you are looking for the Globe mobile phone, text and call, and internet surfing promotions, please check out the promo codes below.
Also Read: List of Sun Cellular promo for Call, Text and Surf 2020
Globe offers affordable promos for texting, calling and surfing to its subscribers that suits everyone's budget. Whether you just want internet mobile data or just unlimited calls and texts, you can see the available offers for you to subscribe in this list we've compiled.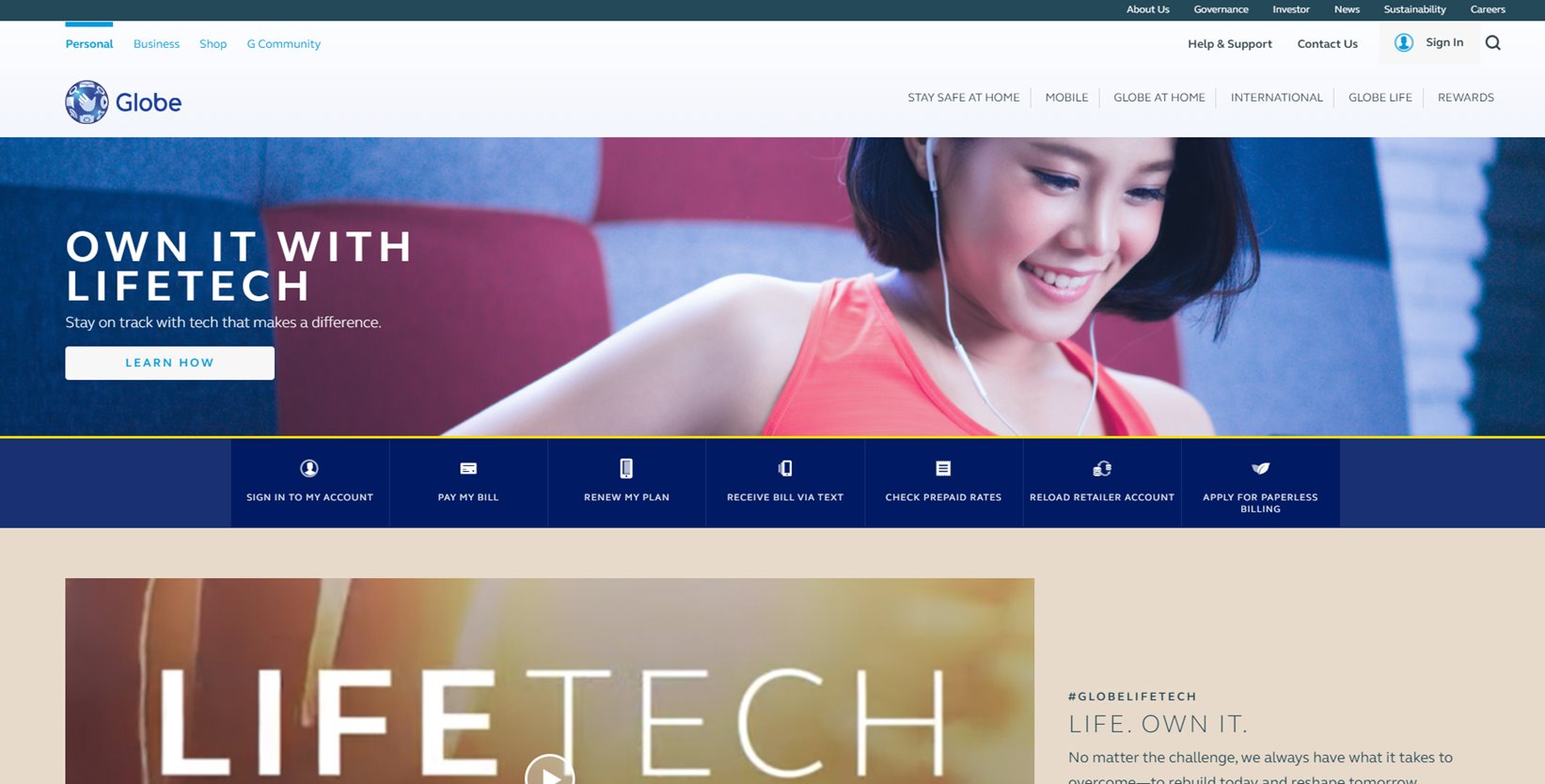 How to Subscribe to Globe Mobile Offers for Calling, Texting and Internet SurfingSurf Offers
Please see details below for promo's and combo's for Call, Text and Surfing.
Globe UNLI offers for calls and texts
GoUNLI20 valid for 1 Day
Unli Call to Globe/TM
Unli Text to ALL Networks
20 MB of mobile internet
Text GOUNLI20 to 8080
GoUNLI25 valid for 1 Day
Unli Call to Globe/TM
Unli Text to ALL Network
FREE Unli Viber
Text GOUNLI25 to 8080
GoUNLI30 valid for 2 Days
Unli Call to Globe/TM
Unli Text to ALL Networks
30 MB of mobile internet
Text GOUNLI30 to 8080
GoUNLI50 valid for 3 Days
Unli Call to Globe/TM
Unli Text to ALL Networks
50 MB of mobile internet
Text GOUNLI50 to 8080
GoUNLI95 valid for 7 Days
Unli Call to Globe/TM
Unli Text to ALL Networks
100 MB of mobile internet
Text GOUNLI95 to 8080
GoUNLI180 valid for 15 Days
Unli Call to Globe/TM
Unli Text to ALL Networks
150 MB of mobile internet
Text GOUNLI180 to 8080
GoUNLI350 valid for 30 Days
Unli Call to Globe/TM
Unli Text to ALL Networks
200 MB of mobile internet
Text GOUNLI350 to 8080
Globe List of Promos for GoSURF internet data
GoSURF15 valid for 2 Days
100 MB Data
30 MB for instagram
Text GOSURF15 to 8080
GoSURF50 valid for 3 Days
2 GB Data
1 GB daily for your choice of GoWATCH&PLAY,GoSHARE&SHOP or GoLISTEN&DISCOVER
1 GB GoWifi access
Text GOSURF50 to 8080
GoSURF299 valid for 30 Days
2 GB Data
10 GB access to your choice of GoWATCH&PLAY, GoSHARE&SHOP or GoLISTEN&DISCOVER
1 GB GoWIFI access
Free Gcash Voucher
Text GOSURF299 to 8080
GoSURF599 valid for 30 Days
5 GB Data
10 GB access to your choice of GoWATCH&PLAY, GoSHARE&SHOP or GoLISTEN&DISCOVER
1 GB GoWIFI access
Free Gcash Voucher
Text GOSURF599 to 8080
GoSURF999 valid for 30 Days
10 GB Data
10 GB access to your choice of GoWATCH&PLAY, GoSHARE&SHOP or GoLISTEN&DISCOVER
1 GB GoWIFI access
Free GCash Voucher
Text GOSURF999 to 8080
GoSURF1299 valid for 30 Days
15 GB Data
10 GB access to your choice of GoWATCH&PLAY, GoSHARE&SHOP or GoLISTEN&DISCOVER
1 GB GoWIFI access
Free GCash Voucher
Text GOSURF1299 to 8080
GoSURF1999 valid for 30 Days
30 GB Data
10 GB access to your choice of GoWATCH&PLAY, GoSHARE&SHOP or GoLISTEN&DISCOVER
1 GB GoWIFI access
Free GCash Voucher
Text GOSURF1999 to 8080
GoSURF2499 valid for 30 Days
50 GB Data
10 GB access to your choice of GoWATCH&PLAY, GoSHARE&SHOP or GoLISTEN&DISCOVER
1 GB GoWIFI access
Free GCash Voucher
Text GOSURF2499 to 8080
GOSAKTO Globe List of combos for Text, Call and Surfing
GOSAKTO70 valid for 7 Days
1 GB Data
Unli Text to ALL Networks
1 GB Daily for GoWATCH&PLAY + GoSHARE&SHOP
1 GB GoWIFI access
Free GCash Voucher
Text GOSAKTO70 to 8080
GOSAKTO90 valid for 7 Days
2 GB Data
Unli Text to ALL Network
1 GB Daily for GoWATCH&PLAY + GoSHARE&SHOP
1 GB GoWIFI access
Free Gcash Voucher
Text GOSAKTO90 to 8080
GOSAKTO120 valid for 7 Days
3 GB Data
Unli Call to Globe/TM
Unli Text to ALL Networks
1 GB Daily for GoWATCH&PLAY + GoSHARE&SHOP
2 GB GoWIFI access
Free Gcash Voucher
Text GOSAKTO120 to 8080
GOSAKTO140 valid for 7 Days
4 GB Data
Unli Call to Globe/TM
Unli Text to ALL Networks
1 GB Daily for GoWATCH&PLAY + GoSHARE&SHOP
2 GB GoWIFI access
Free Gcash Voucher
Text GOSAKTO140 to 8080