Development Bank of the Philippines or DBP is a state-bank and in terms of assets, it is regarded as the 8th biggest bank in the Philippines. Its main headquarters is located at Makati City and it has over 137 branches nationwide.
Also Read: List of BPI Bank and ATM Branches in Cebu City
The main customers DBP caters to are those in the industrial and agricultural industries. In case you are looking for a specific DBP branch or ATM machine in the province of Cebu, please check out this listing below.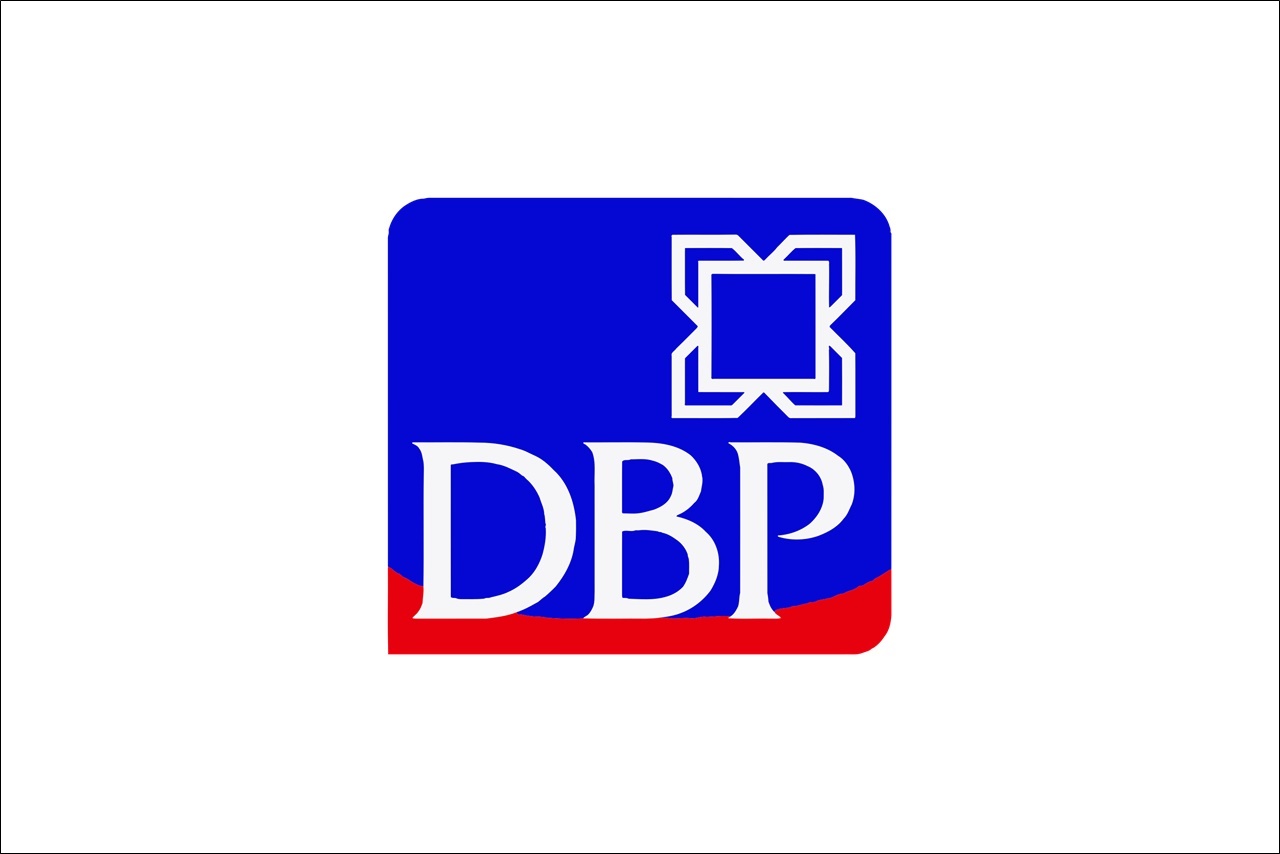 DBP Branches/Offices in Cebu Province
Below are the list of DBP Branches found in Cebu priovince., including their address and telephone numbers, as applicable. To make it easier for you to search for the banks, just do a "CTRL+F" on your keyboard and type the bank name or location.
BBG Central & Eastern Visayas
Address: Mezzanine Floor, DBP Bldg., Osmena Blvd. Cebu City
PHONE: (032) 255-6310, 255-7410, 255-6318
FAX: (032) 253-6951
E-MAIL: rmc-cv@dbp.ph
DBP Alegria Lite
Adddress: Brgy. Poblacion Alegria, Cebu City
Email: alegrialite@dbp.ph
DBP Bogo
Address: Martinez Bldg. cor. Sor D. Rubio & San Vicente Sts. Bogo City
PHONE: (032) 251-2241, 251-2070, 434-8795
FAX: (032) 251-2241
E-MAIL: bogo@dbp.ph
DBP Carcar
Address: Awayan, Poblacion III, Carcar City
PHONE: (032) 487-7038
FAX: (032) 487-7138 & 266-9480
E-MAIL: carcar@dbp.ph
DBP Cebu
Address: Osmeña Boulevard Cebu City
PHONE: (032) 412-3423, 255-6315, 412-3402, 255-6310
FAX: (032) 253-7988
E-MAIL: cebu@dbp.ph
DBP Mandaue
Address: Bridges Town Square, Plaridel Street Barangay Alang-Alang, Mandaue City
PHONE: (032) 344-4992, 345-8623, 345-8624, 345-8625
FAX: (032) 344-4993
E-MAIL: mandaue@dbp.ph
DBP Talisay
Address: South Coast Center, Brgy. Linao Talisay City, Cebu
PHONE: (032) 516-0459, (032) 516-0459, (032) 491-5646
E-MAIL: talisay@dbp.ph
DBP Toledo
Address: Barcenas Bldg., Poloyapo St., Poblacion, Toledo City 6038
PHONE: (032) 367-7313, (032) 367-7315
E-MAIL: toledo@dbp.ph
DBP Naga Branch Lite Unit
Address: Units 32 & 39, Naga City People's Market, N. Bacalso, South National Highway, Naga City, Cebu 6038
PHONE: (032)-516-0459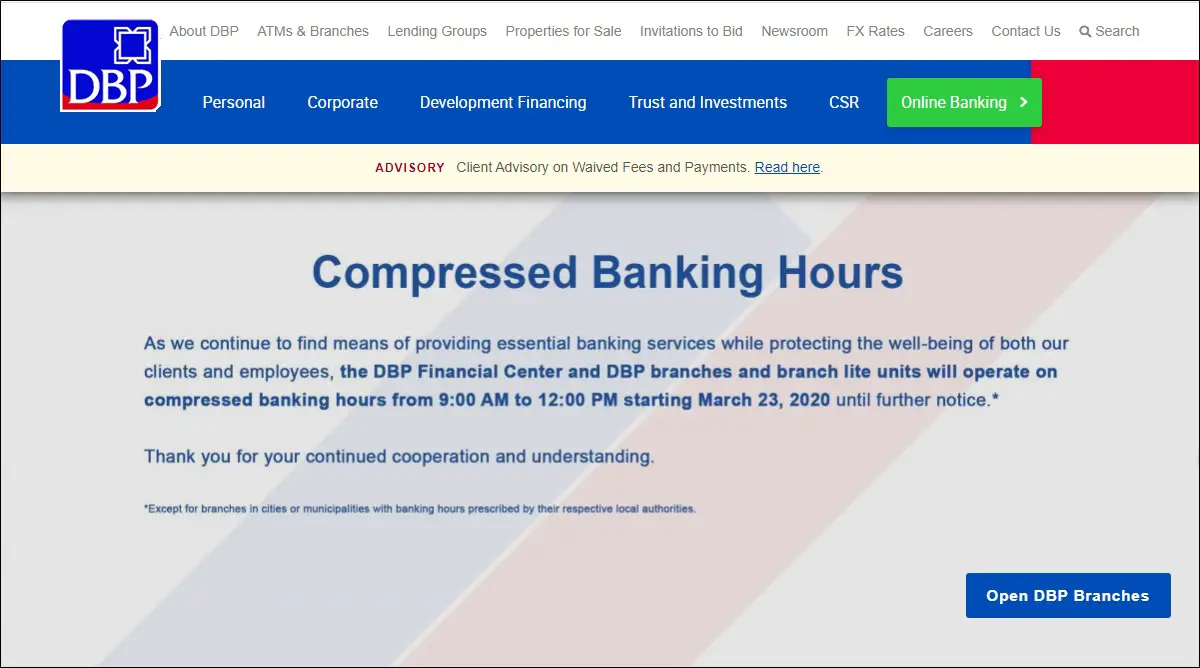 ATM Machines
Below are the list of DBP ATM Machines found in the Cebu province. In case you need to withdraw money with your DBP card, then you can search for the available machines available.
Aloguinsan Municipal Hall
Address: Poblacion, Aloguinsan, Cebu
Asturias Municipal Hall
Address: Poblacion, Asturias, Cebu
Balamban District Hospital
Address: Poblacion, Balamban, Cebu
Boljoon, Cebu
Address: Municipal Hall Entrance Cebu
Casino Filipino Enclaza Parkmall
Address: Casino Filipino Enclaza Parkmall, Quano Avenue Mandaue City
Cebu Capitol Building
Address: Escario St., Province of Cebu
Cebu Technological University
Address: Daanbantayan Campus Agujo, Daanbantayan, Cebu
Cebu Waterfront Cebu City Hotel & Casino
Address: Salinas Drive Lahug, Cebu City
CTU Tuburan Campus
Address: Brgy. Poblacion, Tuburan, Cebu
DepEd – Toledo
Address: D. Macapagal Highway, Poblacion Toledo City
DepEd Cebu City
Address: Imus Street, Cebu City
DEPED Regiona VII
Address: Dona Modesta Gaisano St., Lahug Cebu City
DPWH Regional Office
Address: South Road Properties Cebu City
Ginatilan Municipal Hall
Address: National Highway, Ginatilan, Cebu
HDMF (PAG-Ibig Fund)
Address: WT Corporate Tower Mindanao Ave. cor. Archbishop Reyes Cebu
IPHO Building
Address: Sudlon Lahog, Cebu City
LGU Consolacion
Address: Poblacion Oriental, Consolacion, Cebu
LGU Tuburan
Address: Municipal's Office, Tuburan, Cebu
Mandaue LGU City Hall Building
Address: City Hall Building, Brgy. Centro Mandaue City
Minglanilla
Address: South National Highway, Ward 4 Minglanilla, Cebu
Municipal Building of LGU Cordova
Address: Poblacion, Cordova, Cebu
Municipality of Naga
Address: Naga, Cebu City
New Government Center
Address: Talisay City Hall, Talisay City, Cebu
People's Square
Address: Poblacion Uno, Malabuyoc, Cebu
Pier 1, Cebu Ports Authority
Address: Quezon Blvd., Cebu City
Pinamungajan LGU
Address: Poblacion Pinamungayan, Cebu
Poblacion Argao Commercial Complex
Address: Poblacion Dalaguete, Cebu
Poblacion Dalaguete Public Market
Address: Poblacion Dalaguete Public Market, Cebu Province
Poblacion Market
Address: Camotes Island, Poblacion Samboan Municipal Hall, Cebu
Poblacion Samboan Municipal Hall
Address: Poblacion Samboan, Cebu Province
Palma St. cor. MJ Cuenco Ave.
Address: R. Palma St. cor. MJ Cuenco Ave. Cebu City
South National Highway
Address: Ward 4, Minglanilla, Cebu
Tabuelan Municipal Hall
Address: Brgy. Poblacion, Tabuelan
Talisay City Health Building
Address: E. Lizares Street, Talisay City, Cebu
Tourism Office
Address: Municipality of Oslob Oslob, Cebu
Official Website: https://www.dbp.ph/