Are you in the mood for a little road trip? Well, why not explore one of Cebu's most gorgeous cities by taking a day trip from Cebu City to Moalboal! Whether you're looking for a tropical adventure or simply want to escape the hustle and bustle of city life, this is the perfect way to discover some hidden gems. Take advantage of breathtaking scenery as well as local attractions that will leave your heart full. In this blog post, I'll be sharing all my knowledge about traveling from Cebu City to Moalboal so read on and get ready for an epic journey.
Also Read: How to Travel: Cebu City to Carcar City
Located on the southwestern coast of Cebu Island lies the tranquil town of Moalboal – a hidden gem waiting to be discovered. With its crystal-clear waters, sandy beaches, and diverse marine life, it's no wonder that Moalboal has become a popular destination for divers and beach lovers alike.
Just a few hours drives from the bustling city of Cebu, visitors will find a peaceful getaway where they can relax and soak up the sun, or explore the vibrant underwater world through snorkeling or scuba diving. There's no shortage of adventure in Moalboal, from cliff jumping to canyoneering, and the town's friendly locals are always happy to share their knowledge and provide insider tips to make your stay memorable.
So why not take a break from the city and come experience the natural beauty of Moalboal for yourself?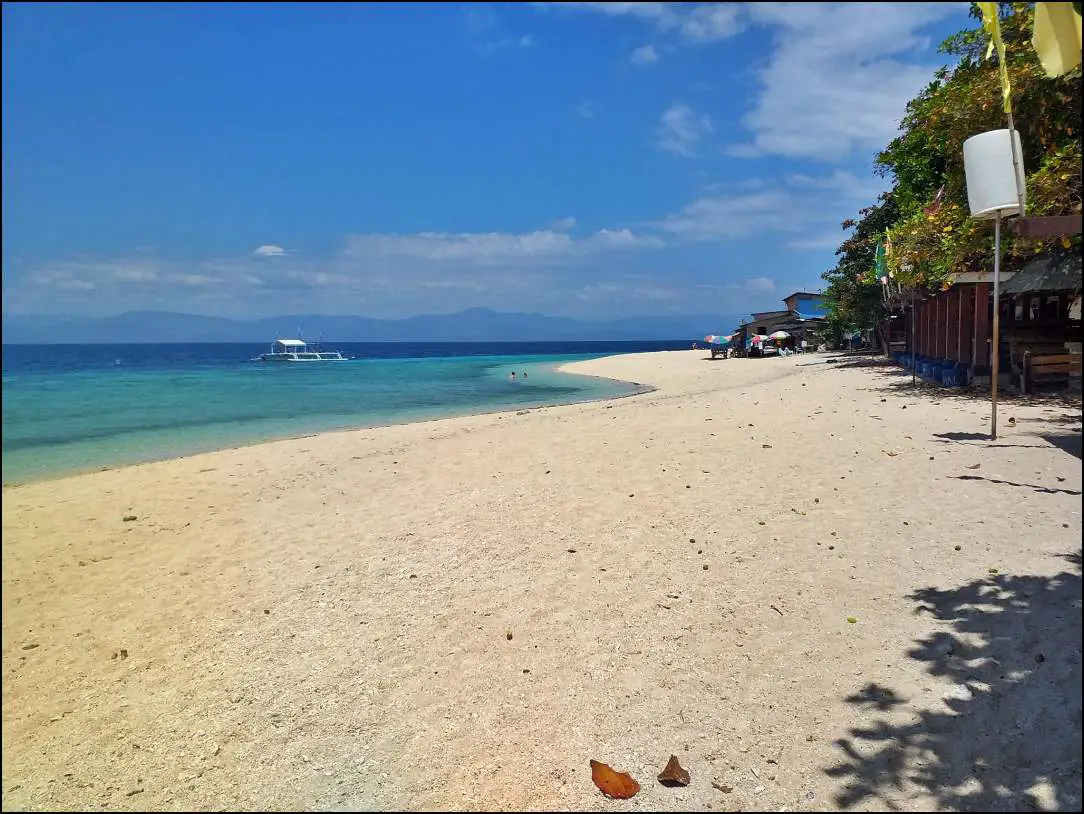 Barangays in Moalboal
There are 15 barangays in Moalboal:
Agbalanga
Bala
Balabagon
Basdiot
Batadbatad
Bugho
Buguil
Busay
Lanao
Poblacion East
Poblacion West
Saavedra
Tomonoy
Tuble
Tunga
The picturesque coastal town of Moalboal is a fourth-class municipality in the province of Cebu, Philippines. With over 36,930 residents according to the 2020 census data, it boasts an array of attractions and activities that draw tourists from all around the world. From its stunning beaches to its rich culture and traditions — there is something for everyone here!
Ways How to Travel from Cebu City to Moalboal
There are several ways to get from Cebu City to Moalboal. Here are some of the options available to you:
1. By Bus or Ceres
The most popular way to get from Cebu City to Moalboal is by bus. Buses depart regularly from the South Bus Terminal in Cebu City and take about 3 hours to reach the town of Moalboal depending on the traffic. Look for a sign "Bato via Barili" or "Moalboal".
Tickets cost around Php 150.00 – Php 200.00 pesos per person, so make sure you have cash on hand for payment. The buses are air-conditioned and comfortable, so it's a pleasant ride to Moalboal.
First trip: 6:00 AM
Last trip: 2:00 PM
Time Interval is every 3 hours.
2. By Van or V-hire
This is one of the most convenient and cost-effective ways to travel from Cebu City to Moalboal. The trip typically takes around 2.5 to 3 hours, and you can find vans plying this route in one main location: V-Hire South Terminal, 39 Junquera St, Cebu City, 6000 Cebu. Estimated fare is Php 150.00 to Php 200.00.
3. Rent a Car
If you're looking for a more comfortable and private way to travel from Cebu City to Moalboal, then renting a car might be the best option. You can find several car rental companies in Cebu offering cars for hire with or without a driver. Prices vary depending on the type of vehicle and company you rent from, but you can expect to pay around Php 3000.00 up to Php 5000.00 for 24-hour rent.
Whichever means of transportation you choose, make sure to research thoroughly before booking any transport. With so many options available, there's no reason not to have a hassle-free journey from Cebu City to Moalboal!
Top Sights in Moalboal
Here are some of the top sights in Moalboal that you should not miss:
Panagsama Beach
Archery-Asia
Naomi's Bottle Museum
Orchid Gallery
Kawasan Falls Canyonnering
La Concepcion Cove Garden Resort
Pescador Island
Turtle Bay Dive Resort
The Blue Orchid Resort Moalboal
Marcosas Cottages Resort
Mantayupan Falls
Eskapo Verde Moalboal
White Beach Moalboal
Basdako Moalboal
These attractions are just the partial list of what Moalboal has to offer.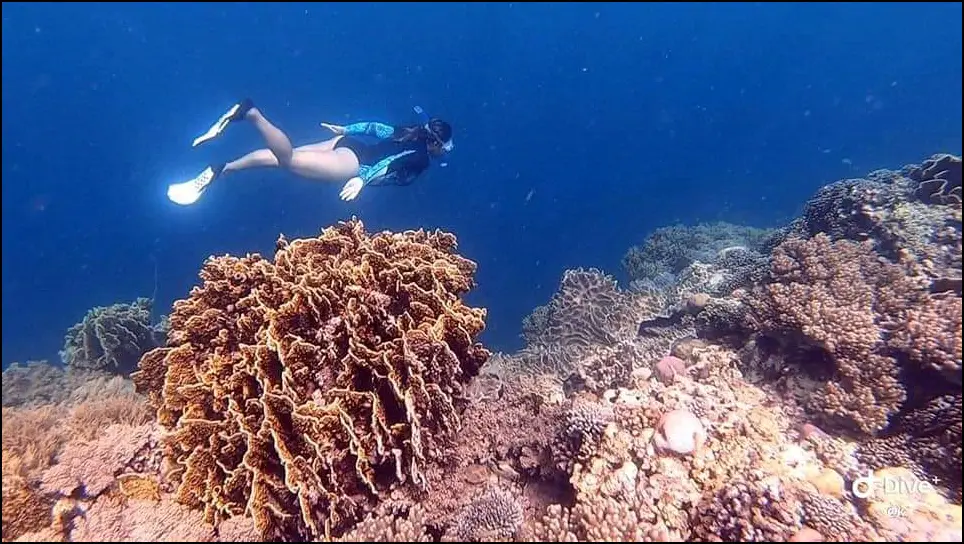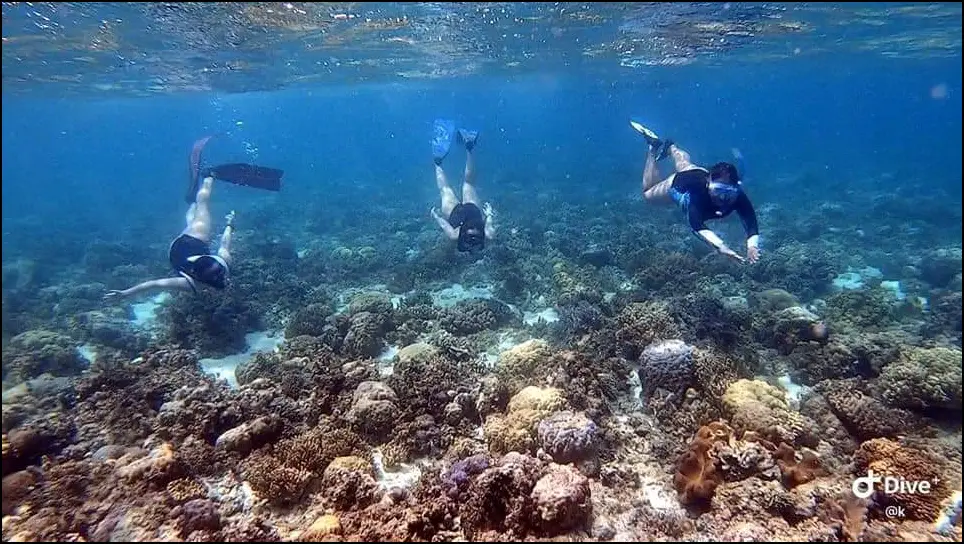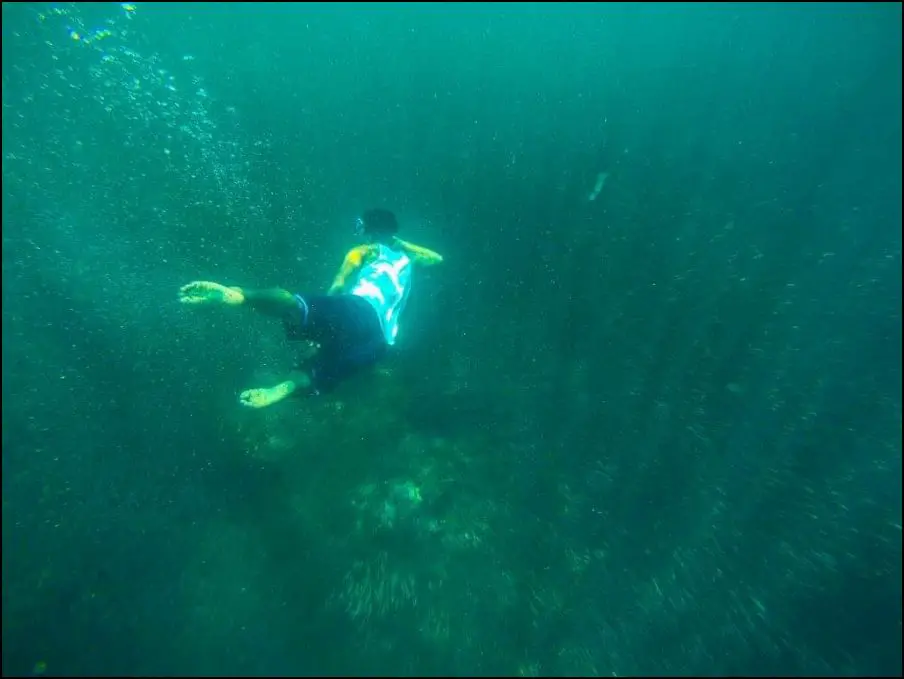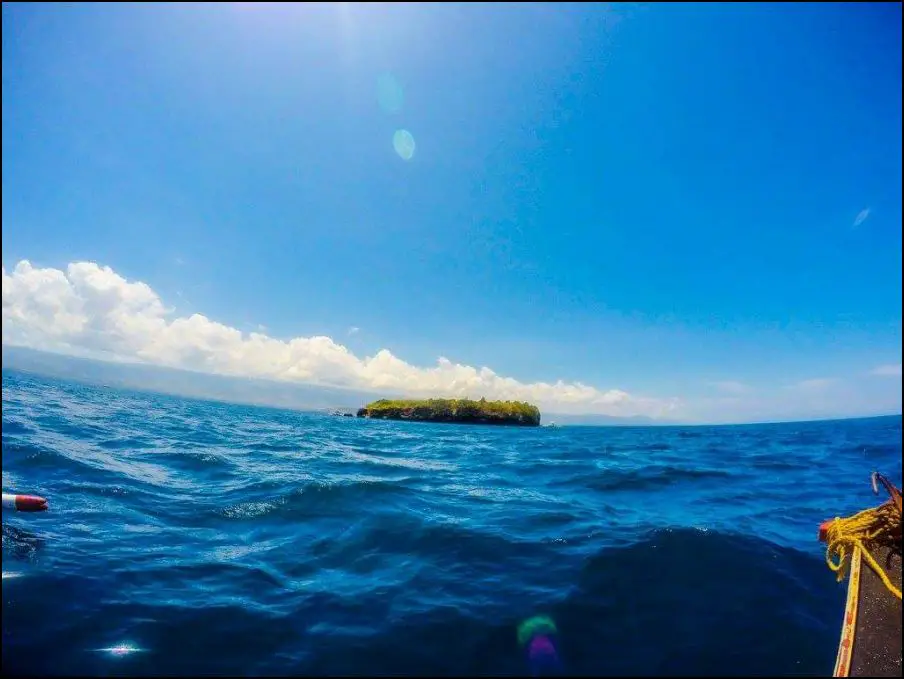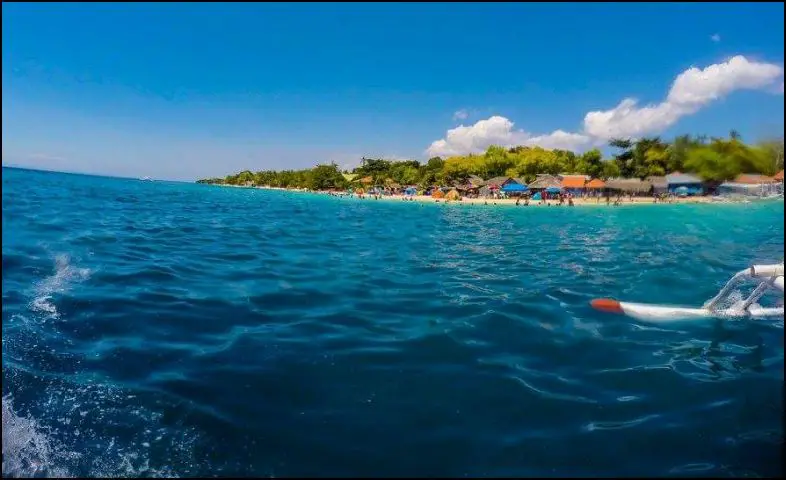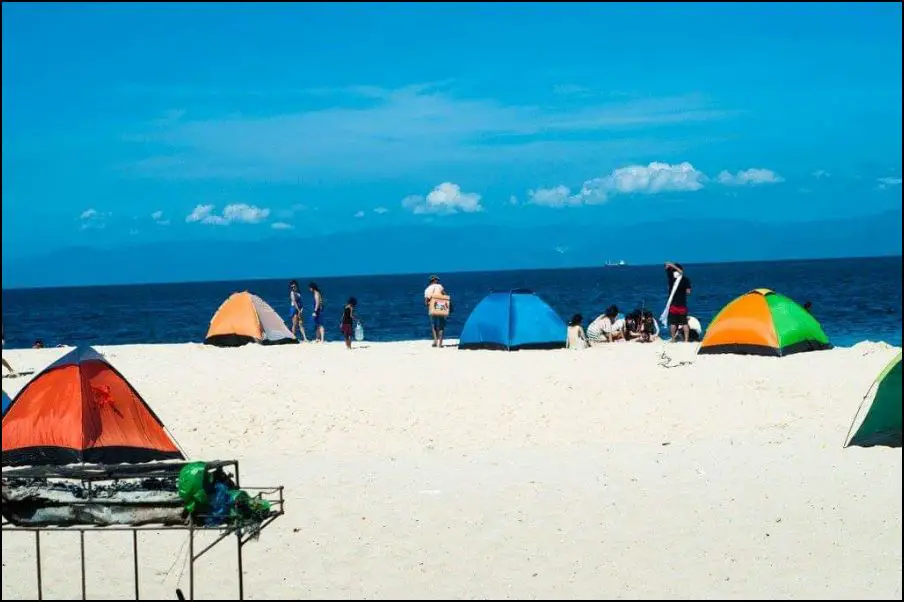 Tips and Suggestions
Here are some tips and suggestions for a hassle-free journey to Moalboal:
Plan your itinerary ahead of time.
Bring cash with you as some establishments do not accept credit cards.
Wear comfortable clothes and shoes as there will be plenty of walking involved.
Be mindful of the local culture and traditions, and be respectful to locals at all times.
Be aware of the environment and practice responsible tourism.
Make sure to check the weather before planning your trip, so you can make the most out of your stay in Moalboal.
If you plan to go diving or snorkeling at Pescador Island, book your tour guide in advance as they tend to get fully booked during peak season.
If you're travelling with kids, make sure to bring enough snacks and drinks for the journey as there are limited options available once you reach Moalboal
VIDEO: First IMPRESSIONS of MOALBOAL, CEBU! – Sardine Run, Spotting SEA TURTLES & Exploring Waterfalls!
Summary
Moalboal is a bustling town located in the province of Cebu, Philippines. It offers an array of attractions and activities that make it a great destination for tourists from all over the world. Whether you're looking for stunning beaches or amazing cultural experiences, Moalboal has something for everyone! With the help of this guide, you can now plan your Moalboal trip with ease and make the most out of your stay. Have a great time!
It's important to remember that no matter how well you plan, unexpected things can happen while travelling. Always be prepared for any situation and trust your instincts when making decisions on the road. Now get ready and start planning your dream trip to Moalboal!
Google Map