The Cebu Cordova Link Expressway (CCLEX) bridge has been heralded as one of the most ambitious infrastructure projects in the Philippines for improved economic development. It has drastically changed how people move around the city on a daily basis from both land and sea – improving their quality of life in ways previously unimaginable.
Also Read: CCLEX Tropical Food Park: A New Foodie Destination in Cebu
The magnificent 8.9-kilometer CCLEX (Cebu Cordova Link Expressway) is a feat of modern engineering and construction, destined to become an iconic structure in the Philippines. The CCLEX project was met with diverse opinions; however, many have been impressed by the bridge's intricate design, comprised of mountainous curves and gutsy rises around Mactan channel.
The spectacular sight serves as a symbol of progress in connecting both Cebu and Cordova, facilitating commerce throughout the region. It is even said to greatly reduce travel time between Cebu and Mactan islands from two hours to mere minutes. With its awe-inspiring architecture and numerous benefits for travelers, The CCLEX will be a landmark for years to come.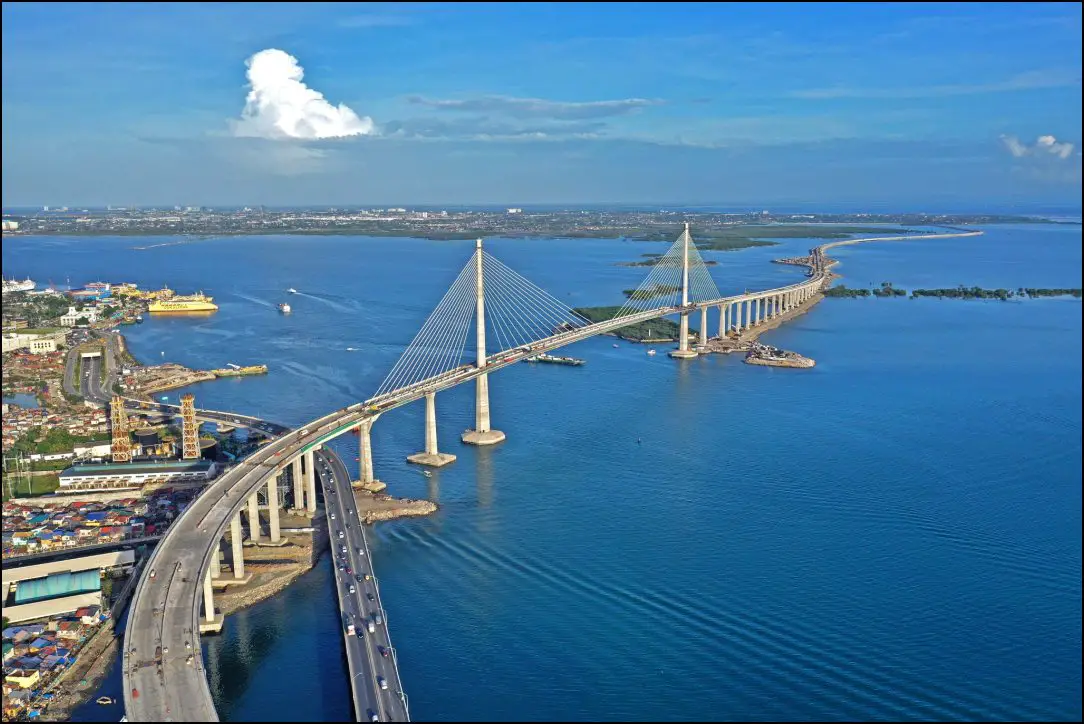 What is CCLEX Expressway
CCLEX Expressway is a unique, construction project connecting the city of Cebu to the nearby island of Cordova. The expressway consists of three sections, two bridges over Mactan channel and one divided highway that runs across reclaimed land in between the islands. With an estimated cost of P33 billion Philippine Pesos, it is an ambitious project that promises to improve mobility and reduce travel time between the two major cities of Cebu and Cordova. The bridge is a 4-lane superhighway that links the cities of Cebu and Cordova in the Philippines. It crosses over Mactan Channel and boasts a total length of 8.9 kilometers, with a maximum speed limit of 60 km/h.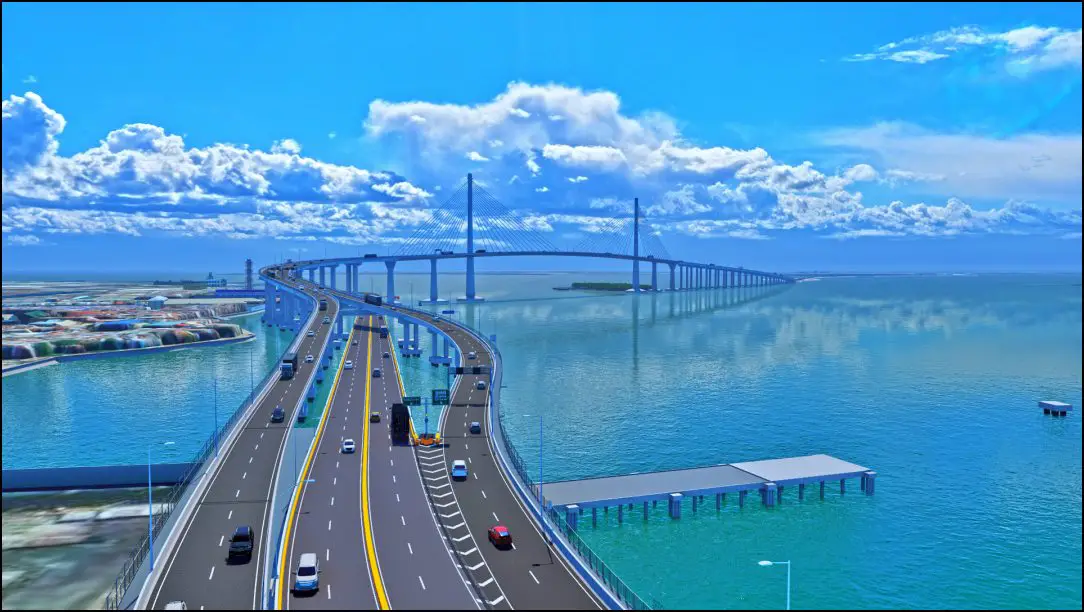 CCLEX Bridge Design
This Cable-stayed bridge stretches 8.9 km (5.5 mi) in length, 27 m (89 ft.) wide and a soaring 145 m (476 ft.). With 4 lanes on the span, this unique structure will serve as an awe inspiring landmark for years to come.
CCLEX Contractor
On March 2, 2017, the groundbreaking ceremony for the breathtaking Cebu Cordova Link Expressway was held. This P33 billion construction project by the renowned Cebu Link Joint Venture (Acciona-First Balfour-DMCI JV) was designed by SENER Ingenieria y Sistemas & Carlos Fernandez Casado (SENER-CFC JV), with conceptual architecture assistance from Dissing+Weitling Architecture. After five years of hard work and dedication to this momentous endeavor, it will culminate in a grand opening on April 30th 2022.
CCLEX Toll Rates
The bridge expressway utilizes a barrier toll system, meaning every driver pays the same rate based on their vehicle type. Following the main bridge lies an artificial island that is home to the only toll plaza for this specific route.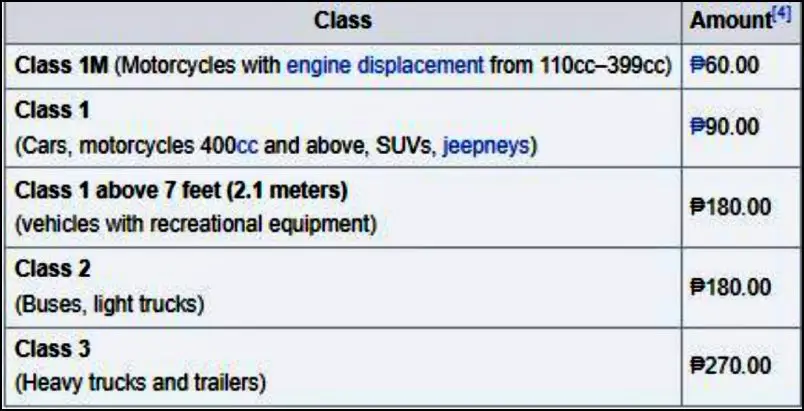 CCLEX IMAGES
GROUND BREAKING WITH FORMER  PRESIDENT RODRIGO ROA DUTERTE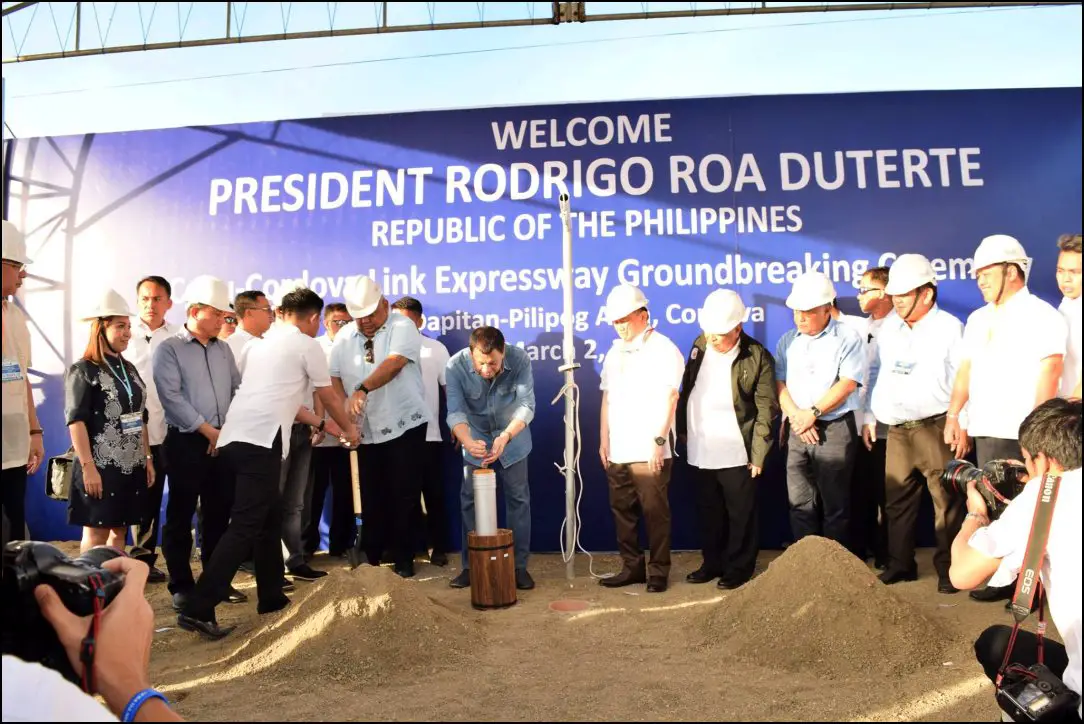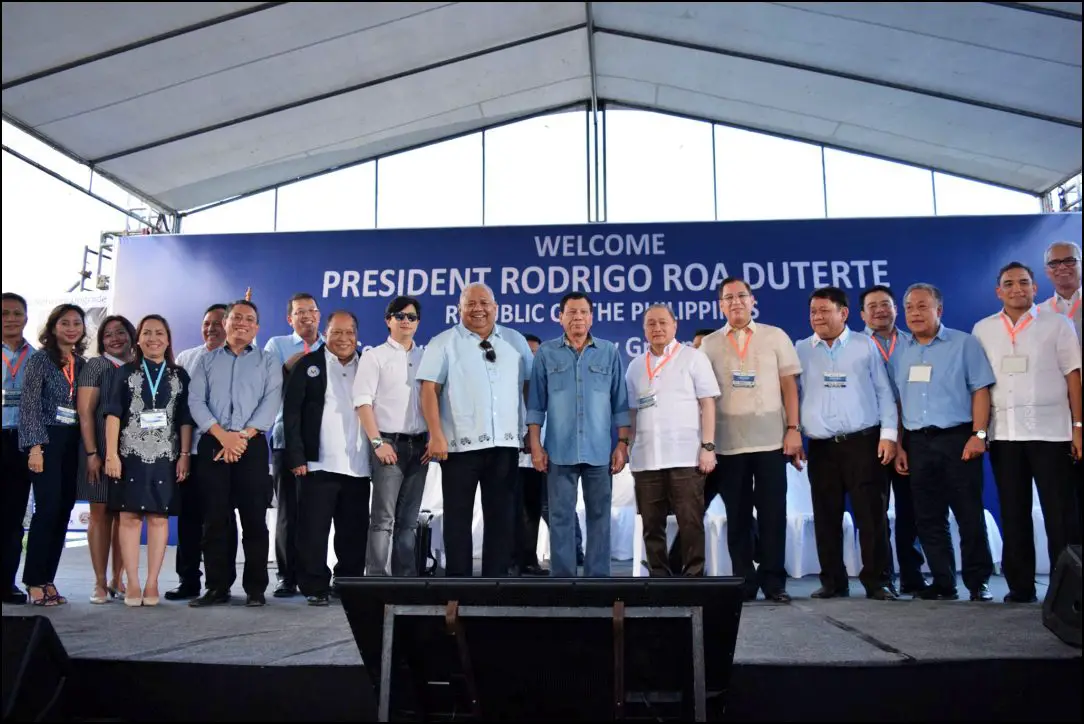 CCLEX EXPRESSWAY OPENING – APRIL 30, 2022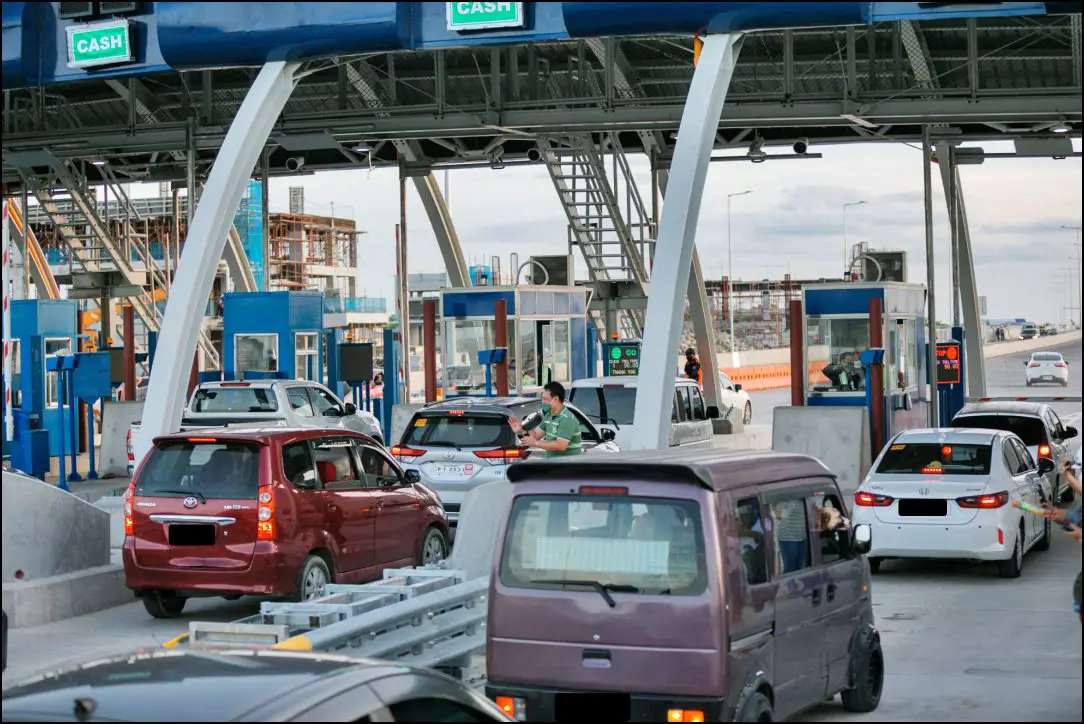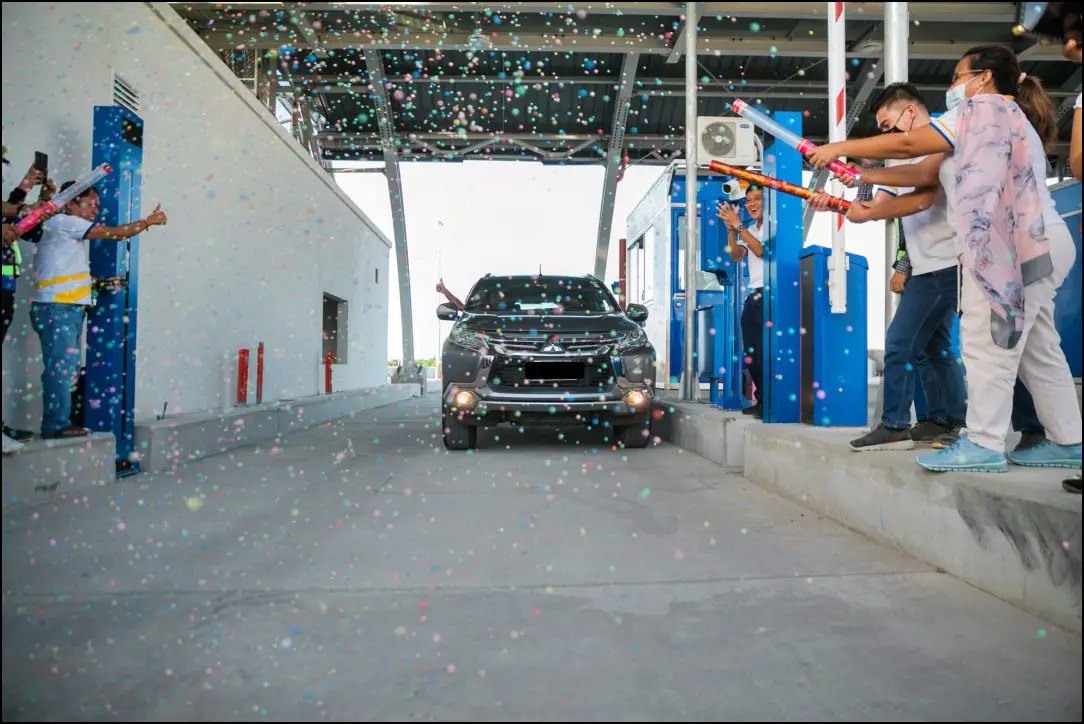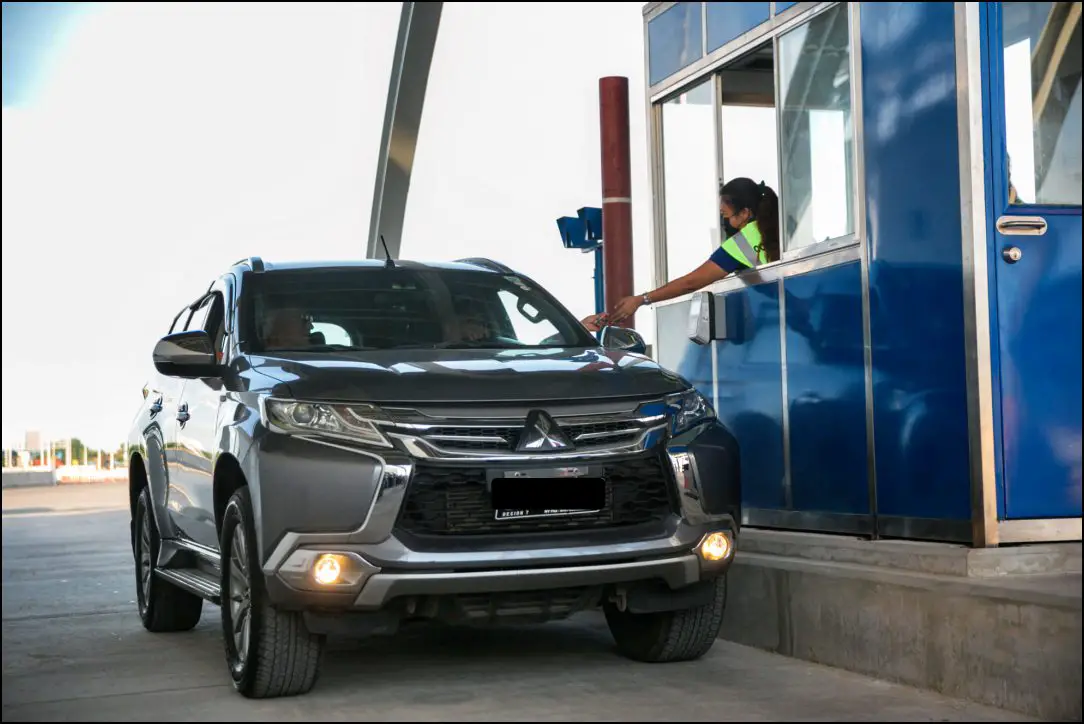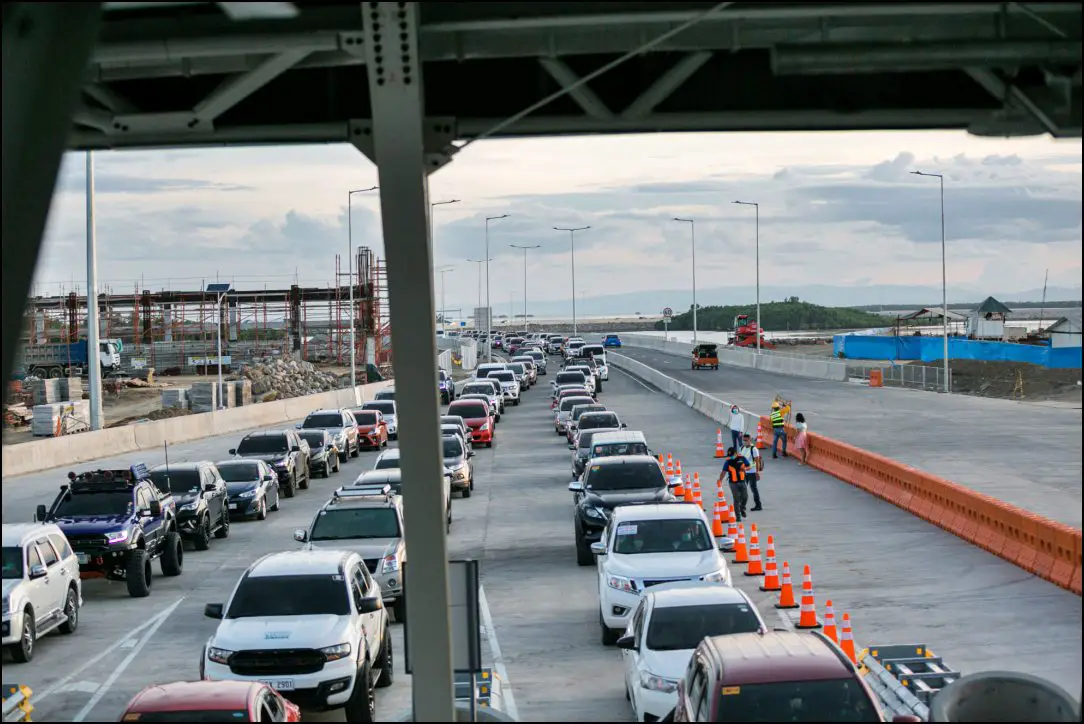 CCLEX Inauguration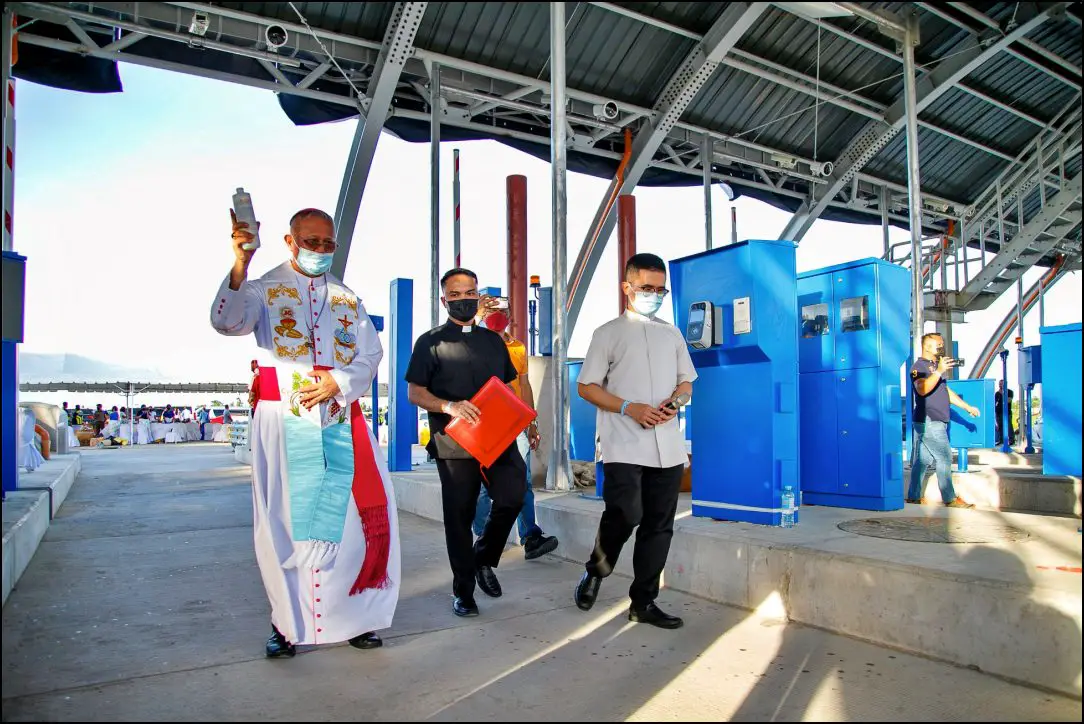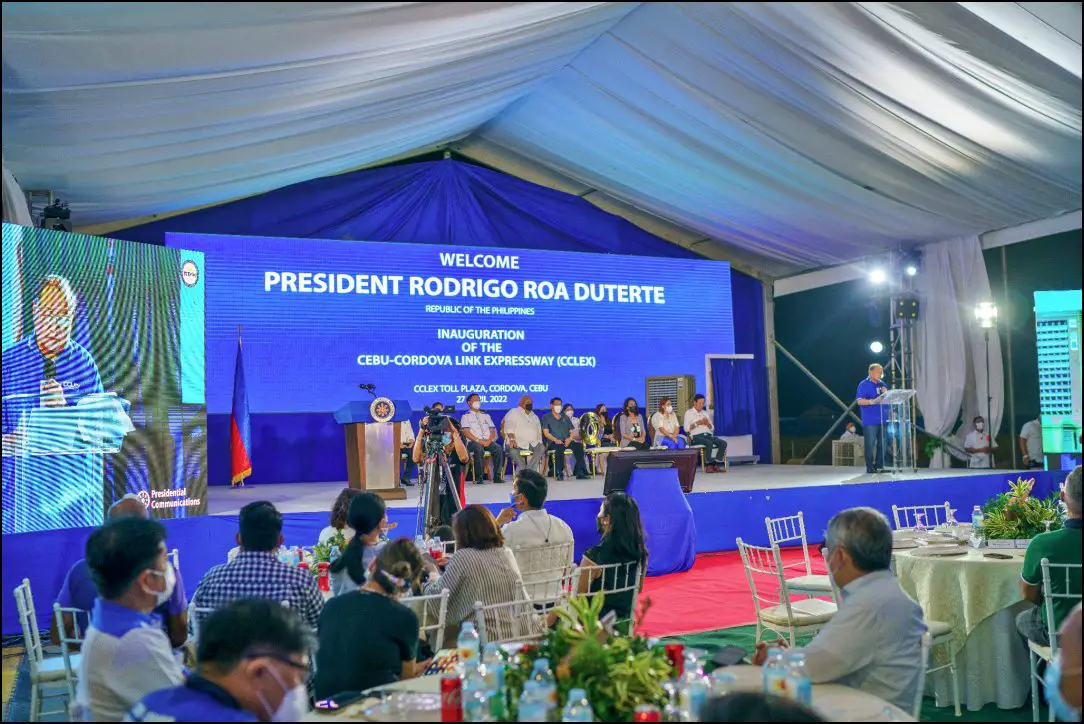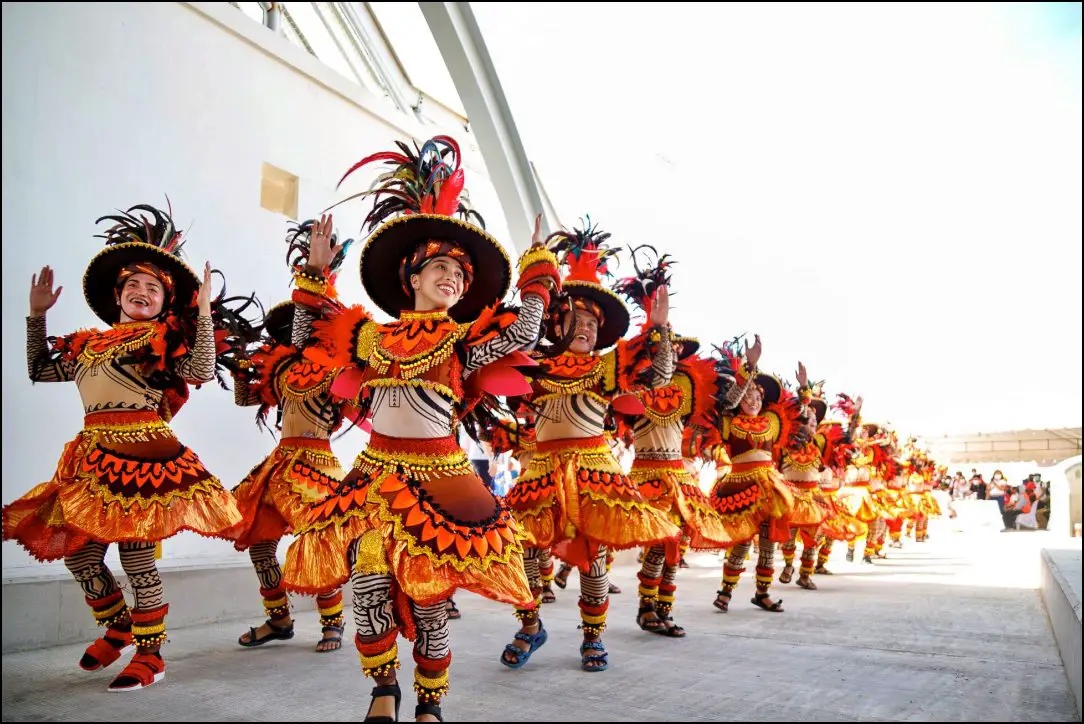 CEBU MARATHON 2023 AT CCLEX EXPRESSWAY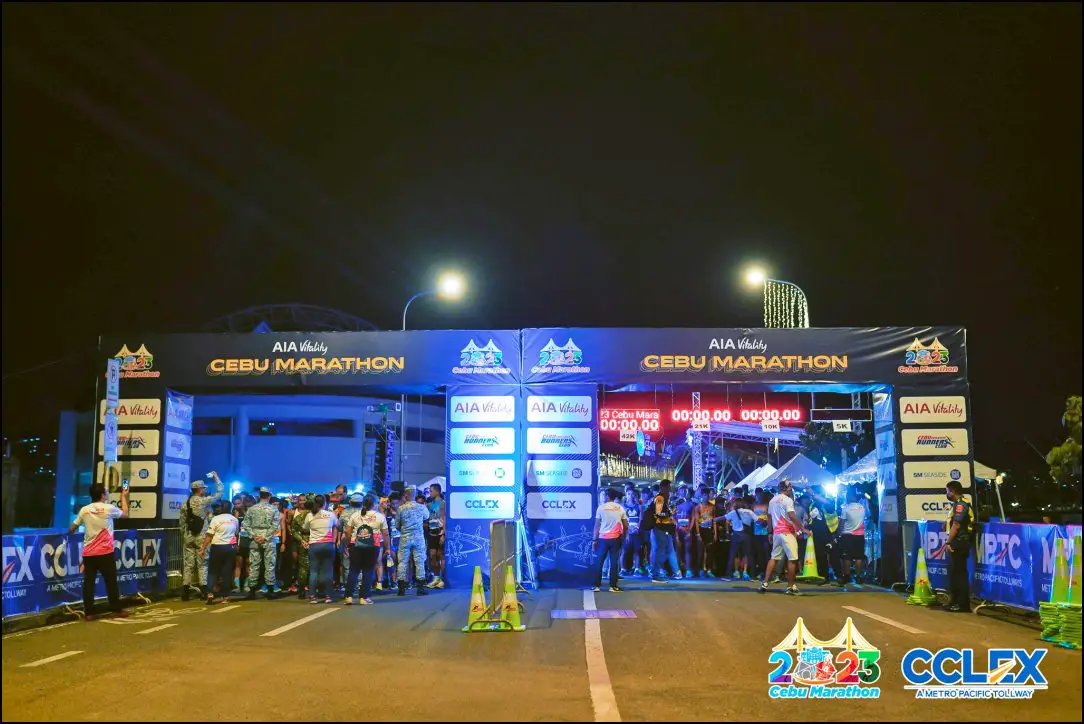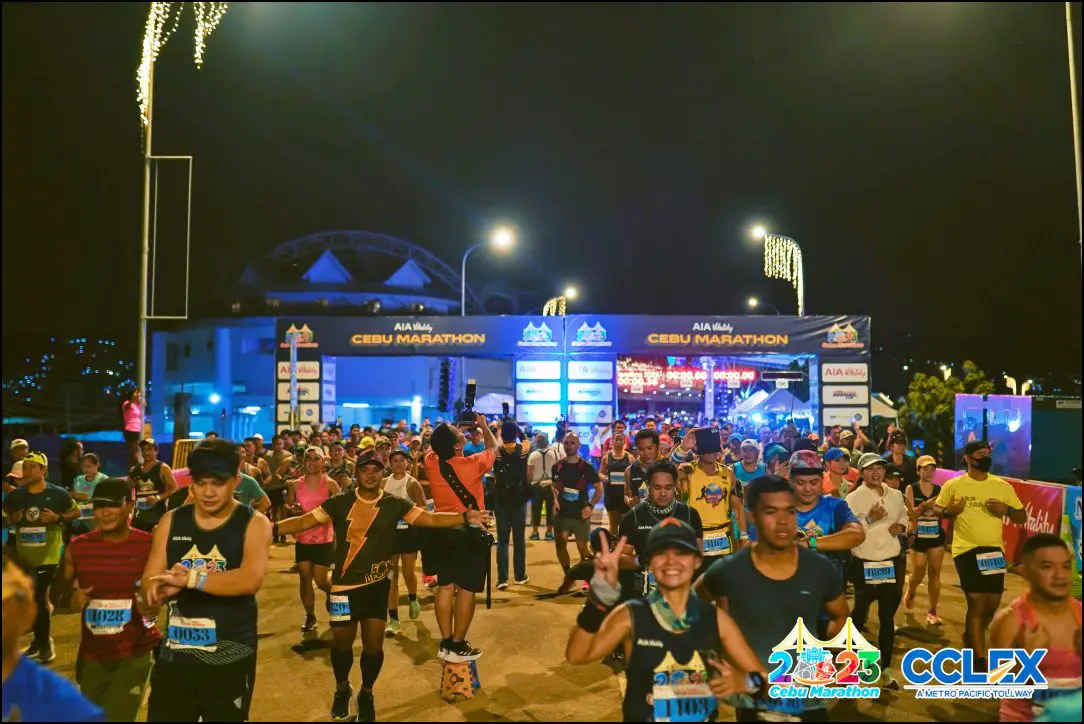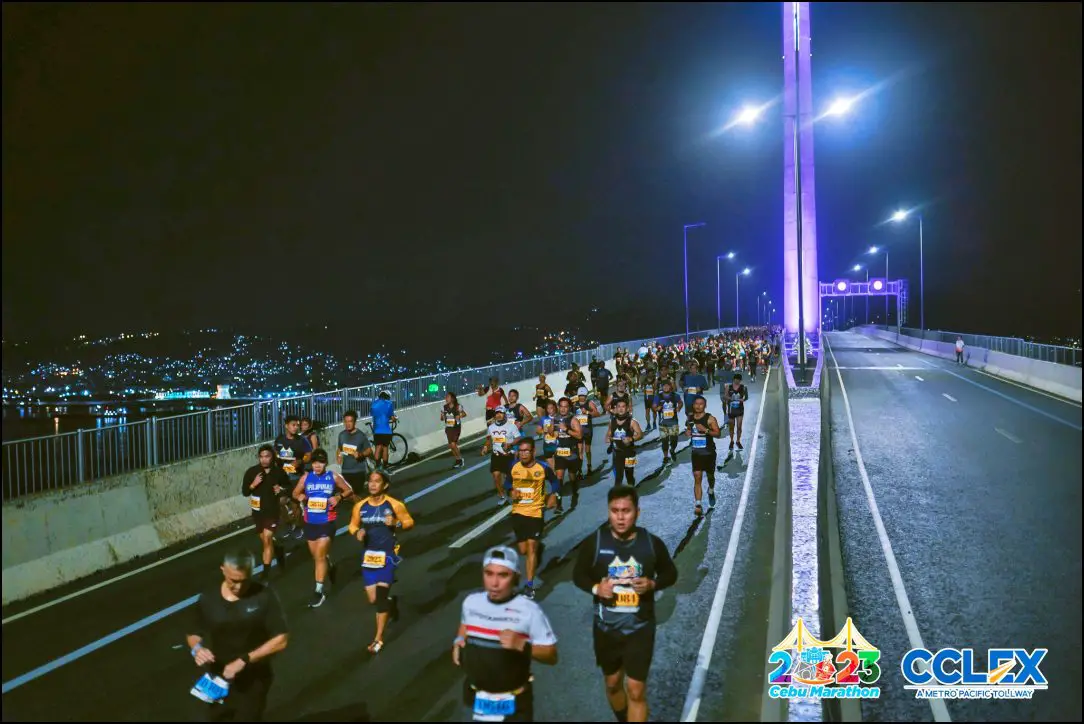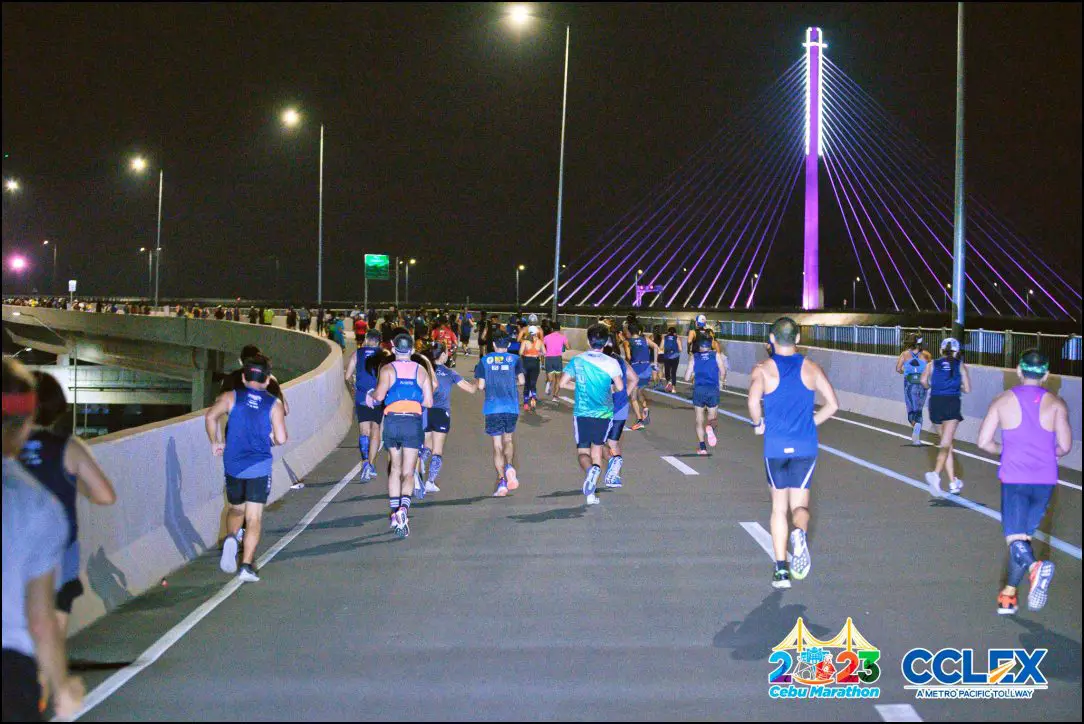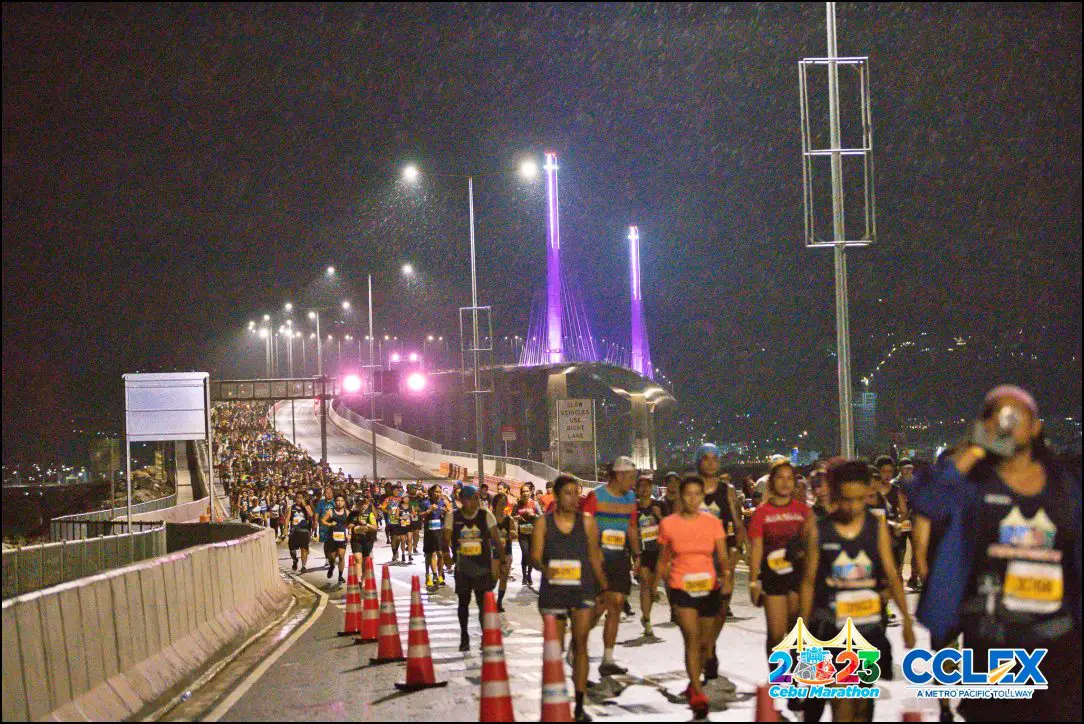 CCLEX EXPRESSWAY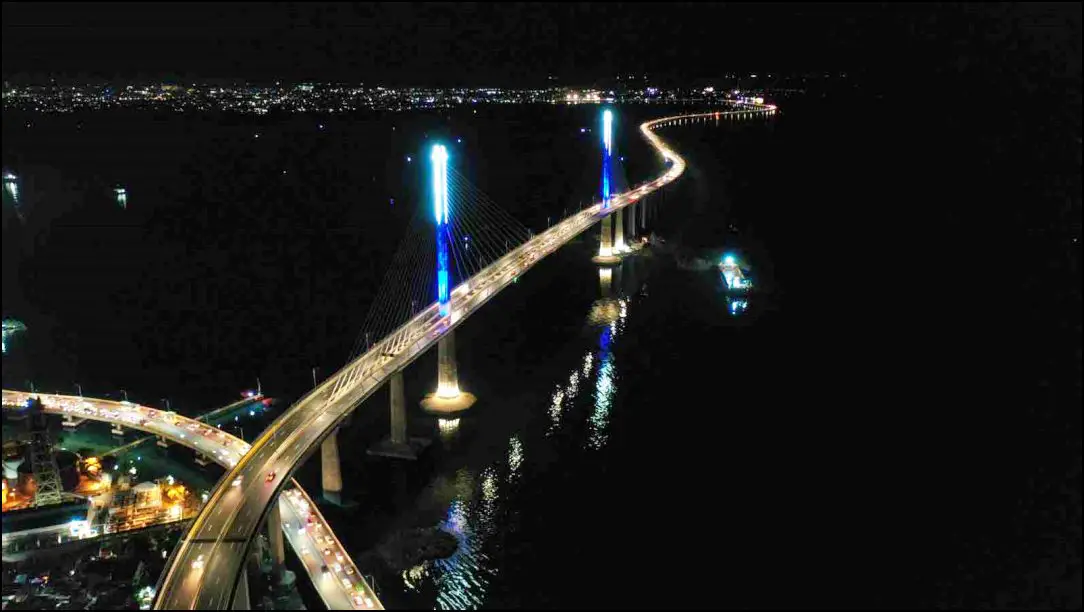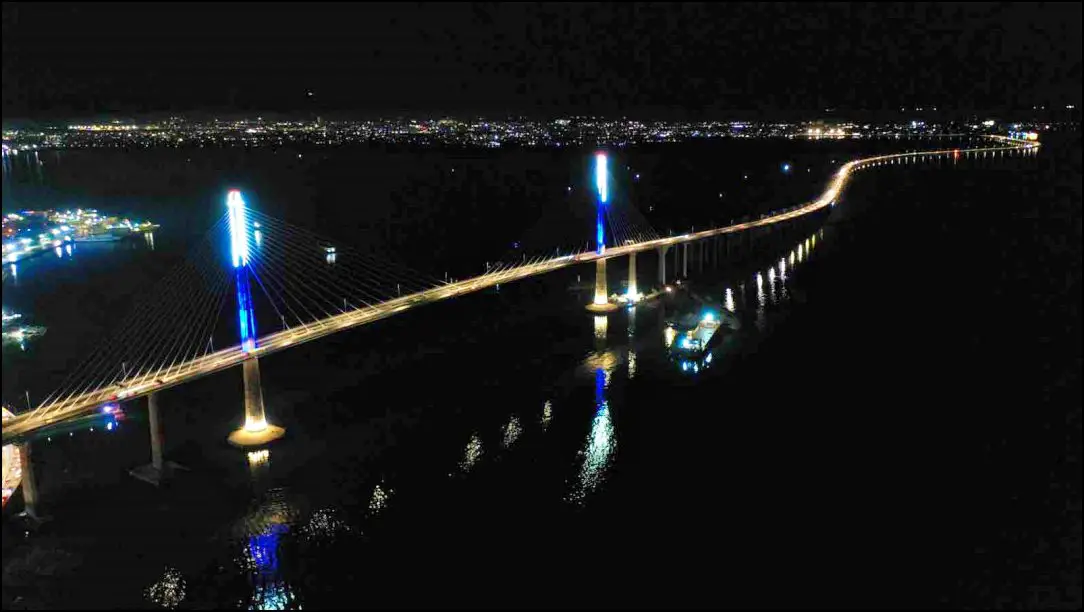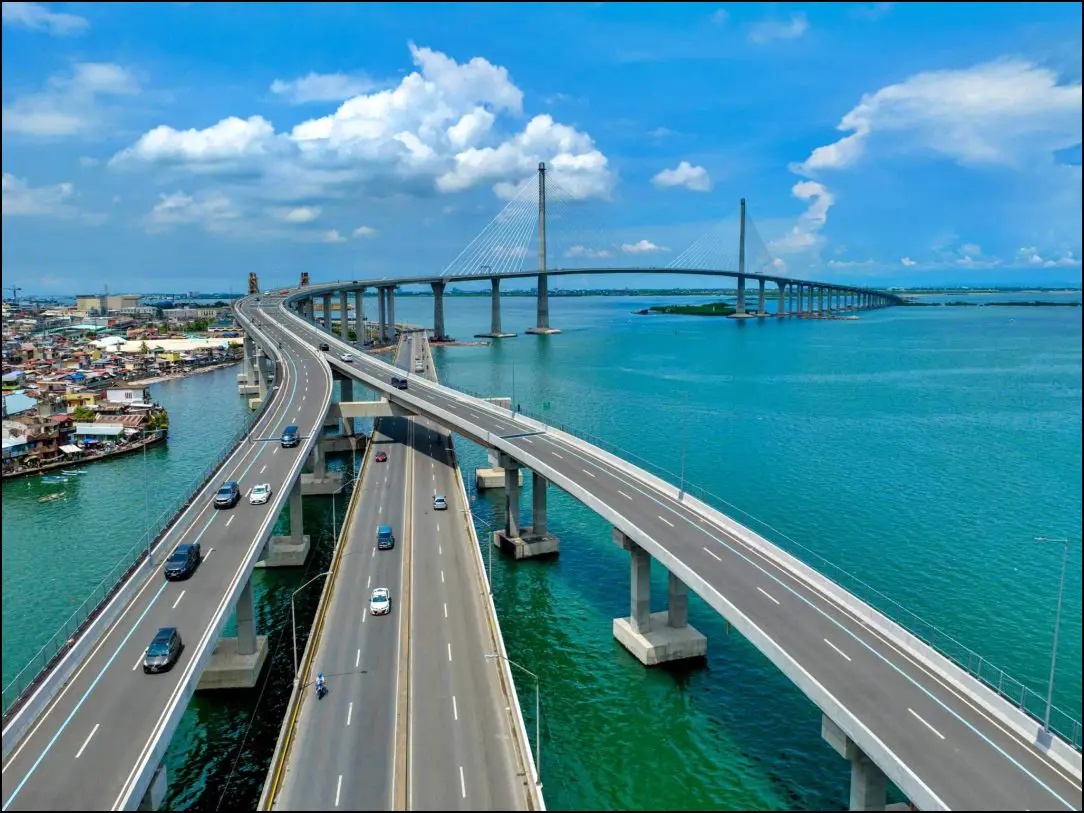 Video: Stunning CCLEX | Cebu's New Iconic Expressway
Check out this new iconic bridge in Cebu video below:
Frequently Asked Questions
1. How long is CCLEX Expressway?
A: The CCLEX Expressway is 8.9 kilometers long.
2. What is the speed limit on the bridge?
A: The maximum speed limit on the CCLEX Expressway is 60 km/h (37 mph).
3. Where to Pay CCLEX Toll Fee?
A: In addition to the handy MPT DriveHub app, motorists can also refill their RFIDs at any of CCLEX's Customer Service Centers located near the Toll Plaza.
4. Who Owns CCLEX?
A: Cebu–Cordova Link Expressway Corporation
5. Is there a Bike lane at CCLEX Expressway?
A: CCLEX is urging all motorcyclists to observe the speed limits on the expressway: 40 kph for main bridges and curves, and 60 kph for causeways. Additionally, riders are required to utilize only dedicated motorcycle lanes found along the right-hand side of roads which have been identified with blue markers. Overtaking other vehicles is strictly prohibited by law.
Summary
Something we Cebuano Filipinos must be proud of is our groundbreaking Cebu Cordova Link Expressway (CCLEX). At 8.9 kilometers in length, the bridge is a remarkable feat of modern engineering and construction designed to facilitate and improve economic development between Cebu and Cordova. It has drastically changed how people traverse the city on a daily basis, both via land – making their lives much more convenient and enjoyable in the process. The majestic curves and rises of the CCLEX around Mactan channel have impressed many, symbolizing significant progress for locals as they now experience greater connection than ever before.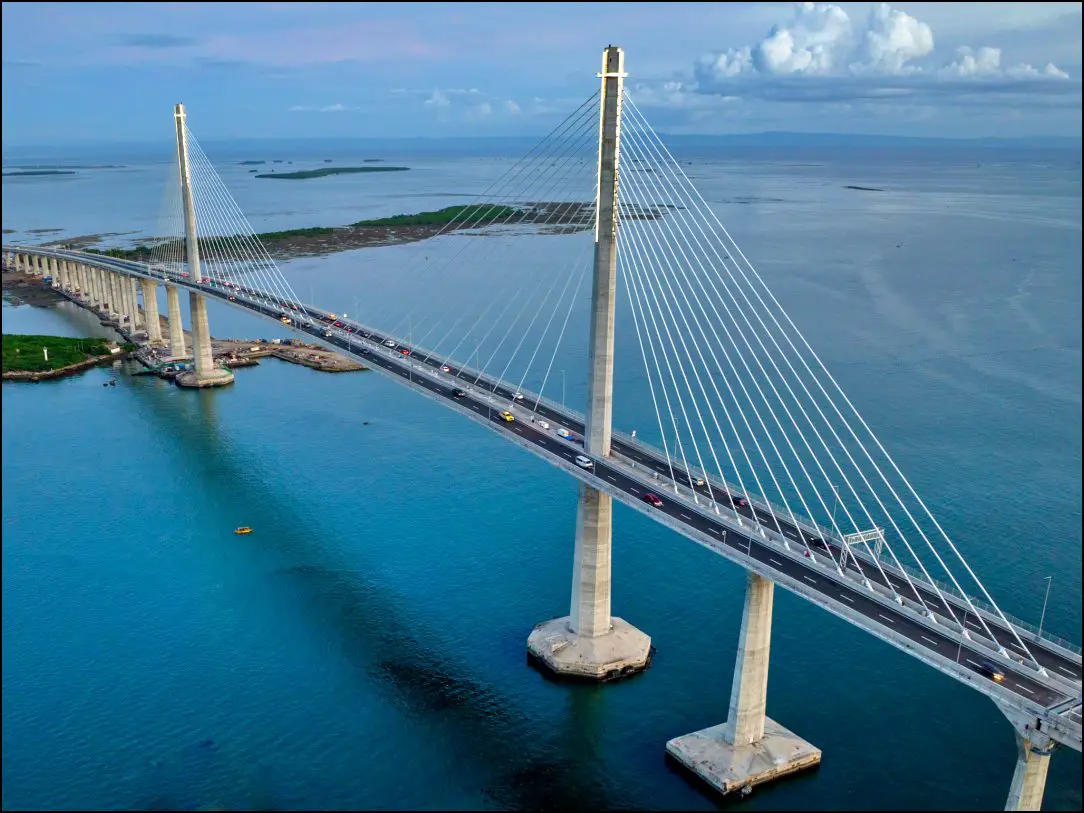 Contact Information
Email: customercare@mptc.com.ph
Website: cclex.com.ph
Facebook Page: https://www.facebook.com/CCLEXexpressway
If you have any additional questions or queries, our hotline 13-5000 is always available. Additionally, feel free to drop a message on Facebook Page.
Google Map