Have you ever missed a movie that you wanted to watch on a big screen? Not anymore! these days, there's an entertainment business called "movie houses" where you can watch a movie with your friends and family and have a theater-like experience with a smaller audience.
We were able to visit BIG SCREEN Entertainment movie house located at M2 Building in Escario Street. If you're looking for a private place where you can enjoy some old films or some classic one, you may check this place out.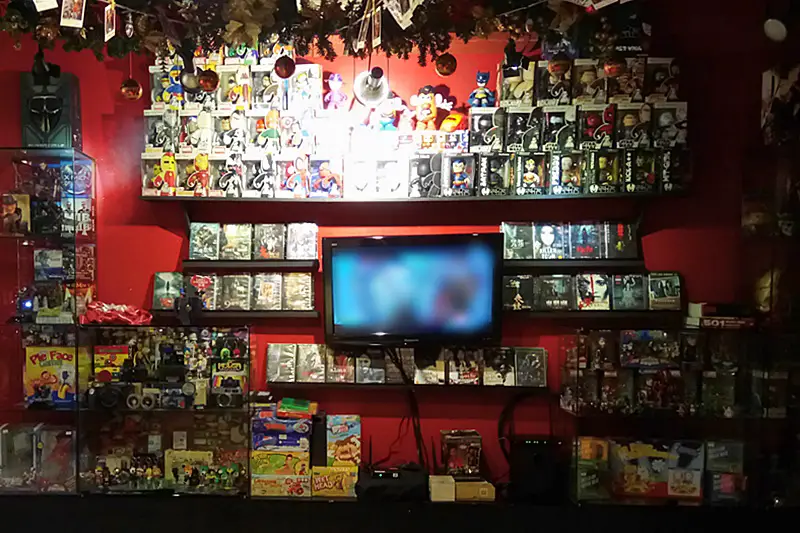 Movie House in Escario by BIG SCREEN Entertainment
There are many entertainment movie houses here in Cebu City, in this particular post, I'm writing for Big Screen Entertainment since we went here recently.
Movie houses use the latest equipment like projectors to display the film on a blank wall. And good sound systems for clear audio and surround sound.

Big Screen Entertainment's Movie House Set-up
Once you enter Big Screen Entertainment's movie house, it would feel like you're in the cinemas because their waiting area showcases many different things related to films and they even have an arcade game.
Room Set-up
There are 3 different types of room you may enter, depending on the type of amusement you and your group want.
Small Room for movies
Big Room for movies
Kinect Room for Xbox games
I was able to take photos of their small room.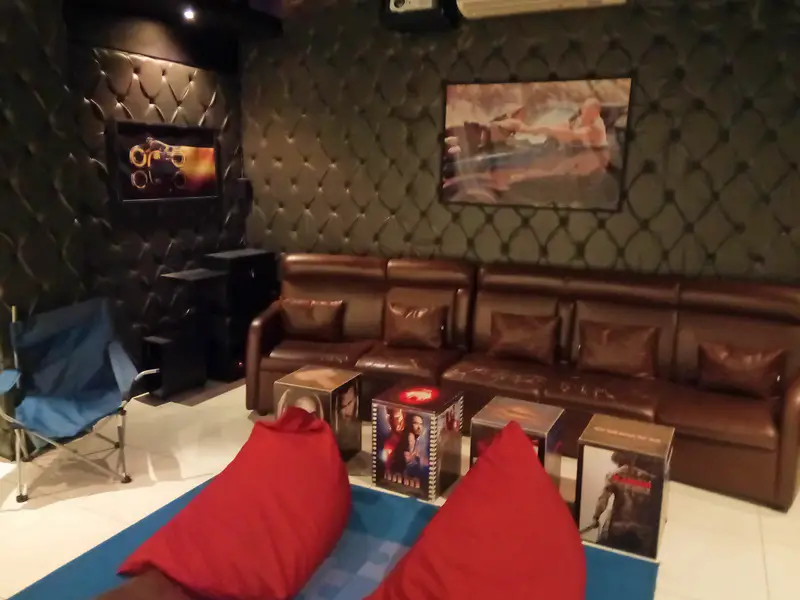 Pricing
The price varies by room.
Kinect Room
The room for Kinect Xbox Games is PHP 350. There is an additional charge of PHP 30/ person.
Small Room
PHP 450 starting with 5 people. There is an additional charge of PHP 50/ person.
Big Room
This room is PHP 450 starting with 5 people. There is an additional charge of PHP 70/ person.
Note: All Rooms can accommodate up to 20 people.
Food Choices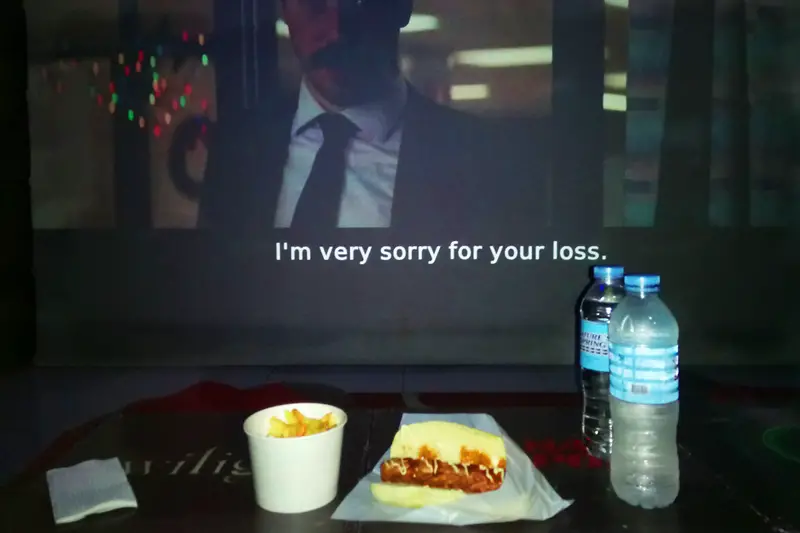 Unfortunately, there is a corkage charge of PHP 200 if you bring food. But they offer food at the counter area. The minimum charge is PHP 60. There's hash brown, hot-dog, french fries, nuggets, ice cream cookie, popcorn and assorted chips like Lays, Cheetos and etc.
Contact and Other info
Address: 3rd Floor, M2 Business Center Building, Escario Street, 6000 Cebu
Contact Number: 0922-807-1894
Operating Hours: 2:00 P.M. –  2:00 A.M.
Facebook: https://www.facebook.com/BigScreenEntertainment
Google Map Location